NO REAL THING
The image of Max von Sydow as Christ in George Stevens' The Greatest Story Ever Told is storybook perfection—the epitome of iconolatry. Delivering the epistemic homilies, platitudes and epigrams with artful clarity, he's the souvenir essence of Michelangelo or Raphael, mollifying white Christians who wouldn't be able to handle the realities of Christ's ethnicity as suggested by The Discovery Channel's misnomered Jesus: The Complete Story, or the Popular Mechanics cover depicting what a real Christ might have looked like. The seamless Cinerama hugeness is meant to magnify the mythology: Stevens and cinematographers William C. Mellor and Loyal Griggs fuse reverence with general skepticism by using nature as bond, with the magnificent American west panoramas—like colored Ansel Adams—as faith enhancers. (Alternately there are darkly-lit granite-filled compositions as depressants.) For those who've never seen Greatest Story on the big screen, or have seen only the dreadful pan & scan version, about the closest you can ever hope to get to the intended giant Sierra Club sweep is to watch the egregiously sloppy Blu-rays on a large TV. (Calling David Strohmeier to the rescue.) But is Greatest Story, even in its "premiere" state, a good movie? No. Exempting the visuals of the great outdoors, Max's earnestness and the two Herods Claude Rains and Jose Ferrer as outstanding guest stars, the epic downer is festooned with too many celebrity distractions. Aware of the gamble Stevens said future audiences wouldn't know who most of top 40 were. More than fifty years later, maybe, maybe not. Piling on the 60s star power, it's difficult to get beyond Charlton Heston lumberjacking John the Baptist, and we haven't yet seen Sidney Poitier, Pat Boone, Telly Savalas, Angela Lansbury or John Wayne. We endure Joanna Dunham as Mary Magdalene (Stevens wanted Elizabeth Taylor) looking more like Karen Black than Karen Black, and Shelley Winters drops a bit of the Bronx in sandy Judea. Intentionally drab color-coordinated with sporadic flashes of red and harlot green, the whole thing's over-the-top reverential via Verdi's "Messa di Requiem" and Samuel Barber's "Adagio for Strings" and indulgently long, though the version aired on TCM is said to be the original roadshow presentation and most assuredly I can report it is not. At least forty minutes are missing and have been since the earliest weeks of the reserved seat engagement. (The relative few who saw the complete 4 hr. 20 min. cut still talk about hearing the extended dropping of those thirty coins on the soundtrack.) Max called the picture "a moving failure" and Stevens, after all the calamities and travails during the making and the additional eighteen months of editing, likewise acknowledged it was a disappointment. He would also say, if given the opportunity to remake it, he'd make the same film. What's implicit is his excessively gloomy evangelicalism. An on-going controversy: Stevens insisted on not using all of Alfred Newman's score written expressly for the picture and instead used portions of Newman's music from The Robe. But not without sparking virtual war: according to Oscar-winning musical adapter Ken Darby's 1992 Scarecrow Press book Hollywood Holyland: The Filming and Scoring of TGSET, published after his death, battles erupted over original length, subsequently demanded prunings and Stevens' decisions to mangle up or discard some of Newman's original compositions, including a chorus piece supervised by Darby yanked in favor of Handel's "Messiah." Infuriated, Newman tried to remove his name from the credits. The music, however, isn't the central issue, it's Stevens' sense of proportionality and tempo, about which Shana Alexander in Life quipped "is so stupefying that I felt not uplifted but sandbagged." In the midst of nature's wonders as proof of God's love there are the various exaggeratedly phony glass shots, Herod Antipas's intimate elite guards looking as if they've been recuited from a gay leather bar and those annoying flashing mirrors subbing for watery aureoles circling Max's face. Without credit Jean Negulesco and David Lean were asked to direct segments, the latter having helmed the Rains scenes. In addition to purchasing the drenched-in-black souvenir program, patrons could also buy packets of huge color stills ready for framing to hang in private chapels, a marketing ploy in defiance of Jesus's cleansing of the temple. A box office failure, Greatest Story was named one of the worst movies of its year by the Harvard Lampoon and won its Please-Don't-Put-Us-Through-DeMille-Again Award. Filmed in Ultra-Panavision 70, though for the first three days of shooting, 3 strip Cinerama was used; for roadshow engagements, single lens Cinerama projection was, for the only time, spectacularly utilized. Stevens had always been thinking big: during genesis there would be a trade ad promoting his vision in TODD AO and in a CinemaScope 55 ad. A top candidate for a complete restoration using the under-utilized SmileBox technology. (Opening 3/19/1965 at the McVickers, running 29 weeks).
Oscar nominations for Mellor (who died on set after suffering a heart attack) and Griggs for color cinematography; Newman for musical score—substantially original; Vittorio NinoNovarese and Marjorie Best for color costumes; color art direction-set decoration and for special visual effects.
Who's who: Michael Anderson Jr. (James the Younger), Michael Ansara (Herod's commander), Carroll Baker (Veronica), Ina Balin (Martha of Bethany), Robert Blake (Simon the Zealot), Pat Boone (Angel at the Tomb), Victor Buono (Sorak), John Considine (John), Richard Conte (Barabbas), Philip Coolidge (Chuza), Cyril Delevanti (Melchior), Joanna Dunham (Mary Magdalene), Jamie Farr (Thaddaeus), José Ferrer (Herod Antipas), David Hedison (Philip), Van Heflin (Bar Amand), Charlton Heston (John the Baptist), Martin Landau (Caiaphas), Angela Lansbury (Claudia), Robert Loggia (Joseph), John Lupton (Speaker of Capernaum), Janet Margolin (Mary of Bethany), David McCallum (Judas Iscariot), Roddy McDowall (Matthew), Dorothy McGuire (The Virgin Mary), Sal Mineo (Uriah), Nehemiah Persoff (Shemiah), Donald Pleasence (Satan), Sidney Poitier (Simon of Cyrene), Claude Rains (King Herod), Gary Raymond (Peter), Telly Savalas (Pontius Pilate), Joseph Schildkraut (Nicodemus), Marian Seldes (Herodias), Paul Stewart (Questor), Harold J. Stone (Gen. Varus), John Wayne (Centurion at crucifixion), Shelley Winters (Woman who is healed), Ed Wynn (Old Aram).
ROLL OVER IMAGES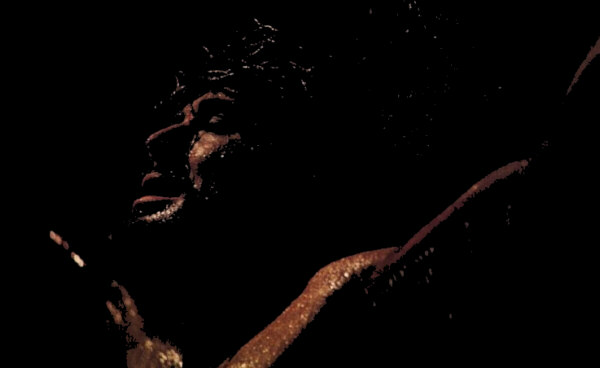 Text COPYRIGHT © 2000 RALPH BENNER All Rights Reserved.