GETTING (NOT) TO KNOW YOU
20th Century Fox could always be depended on to provide the glossiest floors in movies. In The King and I, the flooring is buffed to a mirror-like finish and you do have to wonder, one, how often the stars Yul Brynner and Deborah Kerr came close to falling on their asses as they twirled and, two, how costly the insurance rates were. (During the filming of the "Shall We Dance" sequence, Kerr injured her legs from the heavy hoops under her dress and Brynner, a compulsive smoker, required oxygen between takes.) Worries over a viewer's health spring up too: When Kerr starts to lip-sync to Marni Nixon's singing, there are dual piercing aches—Nixon's synthetic perfection and those nail-scratching-against-the-blackboard tunes by Rogers and Hammerstein. On Broadway, it must have been the excitement of the highly talked about unpredictability of Gertrude Lawrence, for whom the musical was designed, that got everyone through this tripe. (A related aside, Lawrence was unknowingly in the early stages of terminal cancer when the play opened.) With Kerr, the optimum words are "lady" and "immaculate" and "mannered" and they drive you right up the wall. Granted, she's a more acceptable challenge to her employer than Irene Dunne in Anna and the King of Siam, or that chilly Jody Foster in Anna and the King, but a lot of the restiveness some of us feel is that Kerr has no rapport with Brynner. Not quite her fault. Brynner's a scowling one-man show, estranging himself from his co-stars with what Rogers called "a feeling of controlled ferocity." (Kerr and Brynner had nothing going on in The Journey either; in Anastasia, he froze out Ingrid Bergman, and in The Ten Commandments, he's a strutting peacock indifferent to Anne Baxter.) Even in a fantasy musical, how can a man looking in such terrifically savage good health convince anyone that he would will himself to death and be believed, anyway? The movie's opulence is ridiculously conspicuous; art directors John DeCuir and Lyle R. Wheeler and costumer Irene Sharaff spent more of Fox's cash than Siam could collect via taxes in a year or two. Despite the enormity of the sets, the posh trappings and the photography seem claustrophobic and stagnant, exuding an atmosphere of oppression. Some of this is also due to the book's dictatorial royalty of the king, partly due to Brynner's glacial oratorical style, partly because there really isn't much to whistle a happy tune over. And those insufferable kids! Dorothy Dandridge was offered and wisely turned down the part of Tuptim, played by Rita Moreno. Directed by Walter Lang; screenplay by Ernest Lehman. Oscars to Brynner for best actor, De Cuir, Wheeler, Walter M. Scott and Paul S. Fox for color art direction-set decoration (Kerr's bedroom refitted for Elizabeth Taylor in Cleopatra), Sharaff for color costumes, Alfred Newman and Ken Darby for best scoring for a musical, sound. Oscar nominations for best picture, best actress, director, cinematography (Leon Shamroy). Color by Deluxe. Though touted in ads, marquees and the credits as a CinemaScope 55 presentation, with 6-channel stereo, the movie was released in standard CinemaScope, 4-channel stereo. Several cities roadshowed the musical, though not in Chicago. In 1961, a Grandeur 70mm version— in essence an optical conversion from a 55mm negative reportedly producing rains of grain—was given a limited reserved seat run at N.Y.'s Rivoli Theaatre and in L.A. and San Francisco. The b.o. results were considered ominous and Fox cancelled a national re-release.
ROLL OVER IMAGES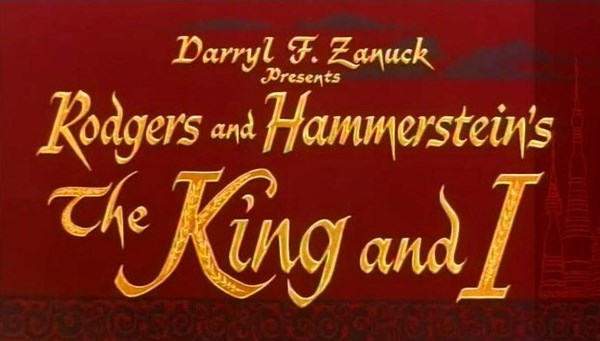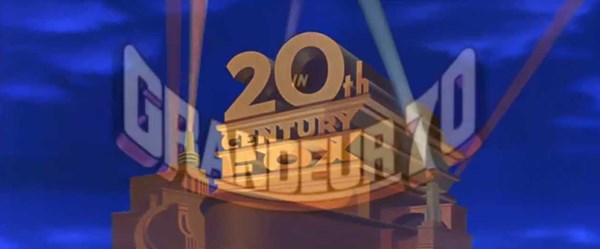 Text COPYRIGHT © 2003 RALPH BENNER All Rights Reserved.