HOOKED ON MYTH
Lawrence of Arabia is all about myth-making. Director David Lean and writers Robert Bolt and Michael Wilson condensed T.E. Lawrence's Seven Pillars of Wisdom into a fictional romance of elaborate inversion about an eternal misfit history still doesn't know that well. Enigmatic, an educated loner, Lawrence himself helped shape the quandary facing the fact-finders because in Seven Pillars, it's possible the most famous scene he wrote—the Turkish Bey's henchmen's sexual assault of him while a prisoner—never happened. Some psychologists and many historians claim Lawrence manufactured the event in order to provide an excuse for what became his alleged aberrant behavior—his sexlessness turned to sensualized bloodthirst. And Lawrence would later offer subsequent accounts substantially different from his original harrowing text, most damningly that he allowed his captors to sodomize him. (Reading the account, there are two fears: one, embellishment, two, how is it possible to have remembered every blow or whip over the course of the lengthy assault?) But the Turks have always made handy pederasts-villains, and Lean and his writers oblige. What they don't provide is real clarity. In the first part we're somewhat sure that Lawrence's compunction is to coalesce an Arab revolt against the Ottoman Empire during WWI. But the second half degenerates into confusion: it's anyone's guess what the hell the smirky geopolitical games are all about—in reality, the 1916 secret Sykes-Picot-Sazonov Agreement plotting a defacto takeover of Arab territory—and two omissions are so glaring as to be staggering: the word "oil" is uttered only once in the first half as ambiguous metaphor and though Lawrence helped the Arabs to conquer Damascus, he was unable to secure Arab independence at the Paris Peace Conference of 1919, the same year Ho Chi Minh lost his petition for Vietnam's independence. Lean's mythic sandcastle is built on the shifts of political treachery—everyone's using Lawrence's dream of Arab self-destiny to do the dirty work, thus sharing the responsibility for the wus-turned-legend's slaughterous rampages in the desert. (The British would use Lawrence subsequent times to personally placate the Arabs' justified resentment in being betrayed.) As movie, though, Lawrence of Arabia remains reassuring: duplicating what Lawrence loved about the desert, this epic is "clean"—visually elegant and eloquent. When Peter O'Toole's Lawrence spends his first night out in the desert, the camera is virtually painting the sand orange and the brush silver. One night sequence exquisitely aggrandizes the sand hills to suggest forbidden mountainous terrain. Even the quicksand death and horrible massacres are landscaped as "art." Maurice Jarre's score adds the exotic touch to the panoramas, as do the spontaneous acts of nature. More than fifty five years later, the Freddie Young-Nicholas Roeg-Skeets Kelly-Peter Newbrook pannings are as breathtaking as ever. Excepting O'Toole, Omar Sharif's Sherif Ali and Claude Rains's Dryden, the thesping isn't as impressive—it's dangerously close to caricature. The comic Alec Guinness, the bizarrely-nosed Anthony Quinn (who apparently did his own makeup based on the real Auda Abu Tayi), the coughing Jose Ferrer and his sadists and the pompous Donald Wolfit embroider for effects—they're Lean's stereotypes to enhance his star-hero's complexity. (A leftover technique from The Bridge on the River Kwai.) As for O'Toole, he's very perplexing: it's the dark, inexplicable turmoil inside him as both actor and character that's afire; he's able to glow through neuroses in ways few actors can and probably this facet about him more than anything else permits helpless-to-understand viewers to go along with him. But there's one certainty: if we have to trek through a nebula of indefinable torment, he's our first choice to lead the way. Sharif has the enviable opportunity to scream out "English" with less than respectful intent that many others wish they had or could. And in one of the last roles of his long career, Rains articulates with sardonic suavity. Like Isak Dinesen with Africa, T.E.'s the kind of wordy wizard who can entice us into a rhythm so controlling that before we know it we're also hooked on geographic bliss. Both slightly bonkered writers knew long before Joseph Campbell the power derived from creating myth. Filmed in Super Panavision 70. Oscars for best picture, director, musical score, film editing, sound, color cinematography and art direction/set decoration.
Note: Wilson, who wrote or helped write It's a Wonderful Life, A Place in the Sun, Salt of the Earth, Friendly Persuasion, The Bridge on the River Kwai, The Sandpiper and Planet of the Apes, was blacklisted during the McCarthy era of Commie scares and thus denied screen credit. Recognition was restored in the mid-1990s.
ROLL OVER IMAGES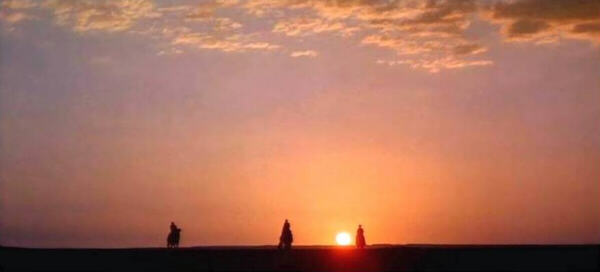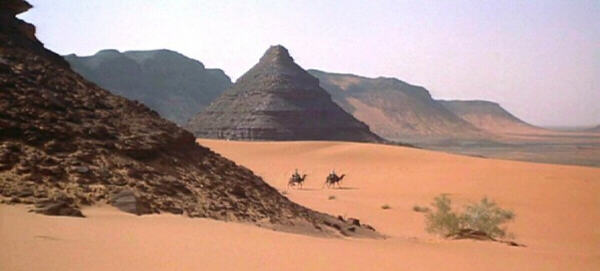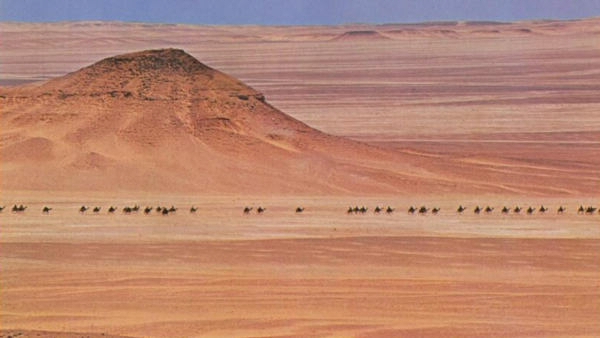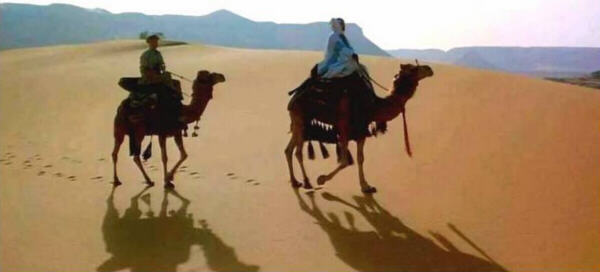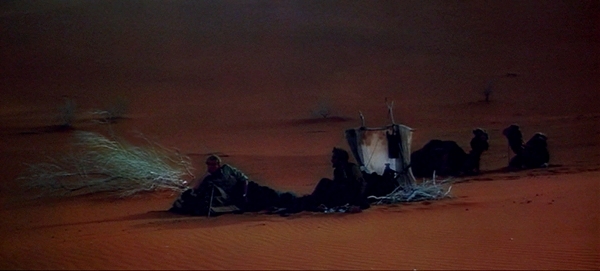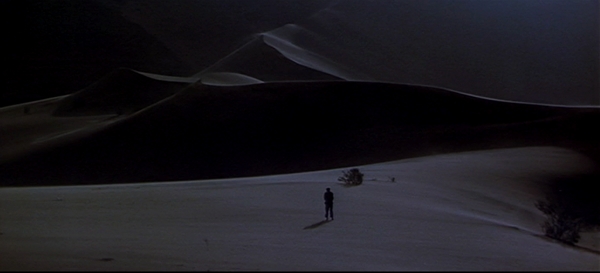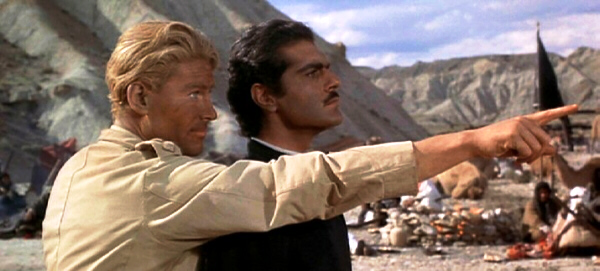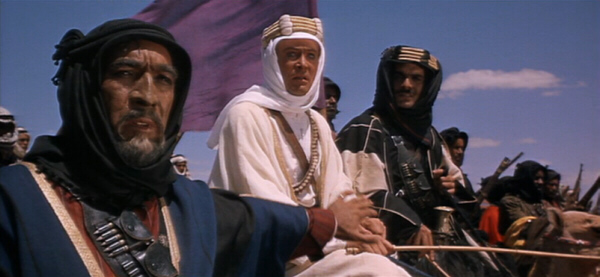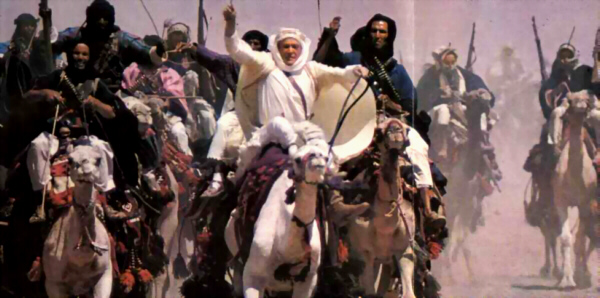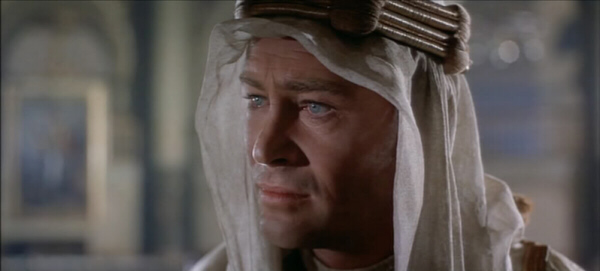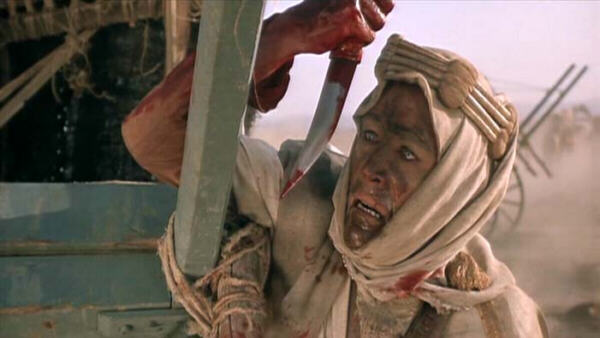 Text COPYRIGHT © 2000 RALPH BENNER (Revised 1/2017) All Rights Reserved.