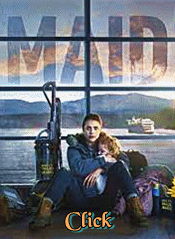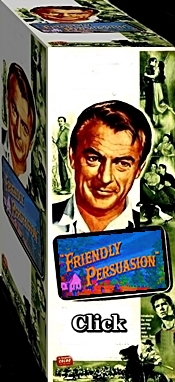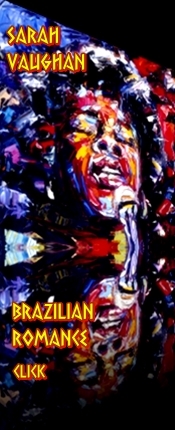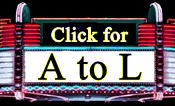 Adore
Albert Nobbs
Allied
All the Way
American Hustle
American Sniper
Amour
Anna Karenina
Argo/ZeroDark 30
Atlas Shrugged Pt 1
Atlas Shrugged Pt 1I
Atlas Shrugged Pt III
August: Osage County
Bad Education
Before Sunrise, Sunset
Before the Devil...
Begin Again
Beginners
Behind the Candelabra
Bernie
Best Exotic Marigold Hotel
Big Little Lies
Birdman
Biutiful
Black Swan
Blancanieves
The Blind Side
Blue Jasmine
The Borgias
Boyhood
Bridesmaids
Bridge of Spies
Bright Lights
Broken Embraces
Bulworth
Burton and Taylor
The Butler
The Canal
Captain Phillips
Carnage
Carol
Chi-Raq
Cinderellla (2015)
The Company You Keep
The Conformist
Crazy Heart
The Crown
A Dangerous Method
The Danish Girl
The Descendants
Django Unchained
Doubt
Downton Abbey
The Duchess
Durrells in Corfu
Edge of Tomorrow
Enough Said
Exodus: Gods and Kings
The Family That Preys
Fences
Feud: Bette and Joan
The Fighter
Flight
Florence F. Jenkins
For Colored Girls
A Fortunate Man
Genius
Gone Girl
Good Behavior
Grace of Monaco
Gran Tarino
Grand Budapest Hotel
The Great Gatsby
The Great Showman
Hairspray (3)
The Help
Hemingway & Gellhorn
Hidden Figures
Hitchcock
Hope Springs
House of Versace
The Hurt Locker
I'm Not A Serial Killer
I'm So Excited
Ides of March
Illusionst/Paitned Veil
The Imitation Game
Inception
Inglourious Basterds
Inside Llewyn Davis
Into the Woods
The Iron Lady
It's Complicated
J. Edgar
Justin Timberlake
The Kids Are All Right
Killer Joe
The King
The King's Speech
Kingdom of Heaven
La La Land
Larry Crowne
The Last Station
The Laundromat
Les Misérables
Life of Pi
A Little Chaos
Limitless
Lincoln
Looper
Ludwig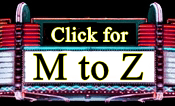 Mad Max: Fury Road
Mad Men
Magic Mike
The Master
Maurice
Midnight in Paris
Mildred Pierce (Winslet)
Mindhunter
Mr. & Mrs. Bridge
The Monuments Men
Moonlight
Mud
My Week w/ Marilyn
Myra Breckinridge
Nine
Nightcrawler
Night Train to Lisbon
Noah
Nocturnal Animals
The Normal Heart
The 100 Foot Journey
Outlander
The Paperboy
Passengers
The Passion of Ayn Rand
Pearl Harbor
Philomena
Pinero
Pittsburgh
Political Animals
Pompeii
Prometheus
Quartet
Ratatouille
The Reader
La reina del sur
The Revenant
Revolutionary Road
Robin Hood
Roma
Romantic Englishwoman
Room
Rosewater
The Rules of the Game
Running with Scissors
Safe House
St. Vincent
San Andreas
Savings Mr. Banks
The Scapegoat
The September Issue
Sex and the City 2
Shame
Sherlock Holmes
Shooter
Shutter Island
Silver Linings Playbook
A Single Man
The Skin I Live In
Skyfall
The Social Network
The Sorrow and the Pity
Spotlight
Stalingrad
Still Alice
This is Where I Leave You
Titanic 3D
To Rome with Love
Trainwreck
The Tree of Life
Trumbo
Truth
12 Years A Slave
2012
The Two Popes
Uncut Gems
Velvet Buzzsaw
Venus
The Walker
War and Peace
War Horse
Whiplash
Wizard of Lies
Wolf of Wall Street
Woman in Gold
The Words

One of the most entertaining and even-keeled documentaries in years is Barry Avrich's 2020 Made You Look, about the scandal centering on art dealer Ann Freedman of the famed N.Y. Knoedler Gallery selling fakes of Mark Rothko, Jackson Pollock and other over-hyped modern art painters. She claims unknowingly; others believe she was in on the scam from the beginning. It's the same reminder about fraudsters and higher class philistines, with almost all the same peripheral cast, in the 2019 docu Driven to Abstraction by Daria Price but absent the amusive "performance" interviews with Ann and her nemeses Domenico and Eleanore De Sole, who spent in gushy eagerness $8.3 million on an unknown Rothko without credible provenance or an inspection conducted by the International Foundation for Art Research, whose charming executive director Sharon Flescher becomes the lone voice of common sense. Turns out a chemical compound of the color yellow not manufactured until years after Pollock's death helped unravel Ann's 15 year run of multimillion dollar sales of forgeries. A lot of other "personages" are exposed in Made You Look—including gallery proprietor Michael Hammer (Armie's father), embarrassingly trite Johnnies-come-lately art forensic specialists (two of them sitting together looking like twinsies), art critic Blake Gopnik, snitchy art historian Jack Flam, Rothko raisonné author David Amfam, Rothko's son Christopher, Maria Konnikova as a lispy Tyler Henry-like generalist on flimflammery—but none more visibly contemptible than the De Soles. Their outrage in being duped is, as usual, someone else's fault and they wanted Ann prosecuted, convicted and sent to prison. Harvard-educated lawyer Domenico, who once headed Sotheby's and partnered with celebrity Tom Ford to stabilize the House of Gucci, offered up during court testimony the humble "What do I know about art?" confession by saying "I sell handbags," repeated by his wife in the documentary. If "visuals" matter—as she doesn't hesitate to negatively itemize what the defendants wear—she'd have to concur the salesman seated next to her looks the part.
During the packed trial as the social gathering for the viperous N.Y. press and the quieter revenge-seekers fleeced by Ann, self-amused Eleanore said she was sending daggers with her eyes over to the sneaky dealer in the courtroom, apparently around the same time Domenico was gesticulating "WTF?" at Knoedler witnesses on the stand; her turn to be drilled, she boohooed tears and shock that anyone would have the gall to cheat her and hubby. The intent for justice doesn't seem so much a self-correcting step for their ease as "buyers deceived" in the ecstasy of purchase as it seems retaliation after the humiliation in becoming a laughstock amongst their social circle, as the "prized" Rothko hung in residence for nearly eight years. No surprise: Driven to Abstraction targets the modern art business and its rich clientele as too insular, wanting to keep private their scaredy-cat suspicions, therefore not wanting to break the code of silence in admitting how often they've been goldbricked. The De Soles breached the code, purportedly gaining an undisclosed profit from an eleventh hour settlement of their civil suit. (No confirmation on compensatory damages but if a million per year for eight years is the hearsay, the daily rental space rounded off would be $2,740.00 per day.) To appease the desire for the extra splash in victory they granted Avrich's request for an interview, during which they take the credit for laying bare Ann's supposed duplicity. Factually, the fraud had already been uncovered: collector Jack Levy who, in buying the Pollack # 149, wanted an IFAR inspection and when its results came up short on authenticity he demanded his $2 million back with the threat of a lawsuit; Ann's lawyer Luke Nikas says Levy received a full refund, while news reports say an undisclosed settlement was made, perhaps accounting for compensation. The story didn't hit the press in the way long-haired Belgian hedge funder Pierre Lagrange managed to get their attention when, spending $17 million for the Pollock # 150, he had it analyzed and in receiving equally negative findings went ballistic, with Knoedler agreeing to refund an amount not disclosed. Aghast and shaken by the news coverage, the De Soles geared up for warfare after Knoedler declined to offer adequate recompense. Roughly an hour before Ann and Hammer were expected to testify, the announcement of a settlement terminated further court proceedings. In Made You Look the De Soles feigned surprise but not their disappointment—they wanted Ann publicly branded "guilty." They seem not to grasp the snark in their presentations as models of probity have guaranteed plenty of residuals of smirk.
In their presumptuous expectation of further vindictive legal satisfaction, the De Soles found out that succumbing to gullibility isn't always criminally prosecutable in the elevated trash & big bucks atmosphere of contemporary abstract art. Ann walks without any stipulation of guilt, though the financial payout of suits by Hammer implies such and sufficiently stinging to forego long-run prosecution. (Hammer would die from cancer in 2022.) Questions unresolved: at what point did Ann begin to suspect she was dealing with bogus goods and, where the documentary loses thread of connection, how deeply does former Knoedler aide-de-camp Jamie Andrade connect to Glafira Rosales—the cagey supplier of multiple years' worth of "originals" from the famous dead artists—and her ex-boyfriend, the vision of virtual bad smell Spaniard José Carlos Bergantiños Díaz? It's Andrade who introduced Glafira to Ann. And not very comforting is Chinese master forger Pei-Shen Qian, having painted who knows how many counterfeits in his garage in Queens, quickly escaping apprehension; he and Diaz avoided U.S. prosecution when China and Spain denied extradition, which Jason Hernandez, the former U.S. attorney litigating the fraud, more or less shrugs as an implicit slap over the shortage of American sophistication in judgment of art and, echoing IFAR's Sharon Flescher, the escalating insanity of inflated pricing by dealers, auctioneers and money-to-burn buyers as invitation to copycats. Though swindled by unrelated scams—King Charles III for one—international art enthusiasts merrily laughed their asses off, particularly in China, where for many hundreds of years it has been considered honorable to copy and profit from the works of renowned artists.
Dedicating more than thirty years at Knoedler, becoming N.Y.'s "go to" monger, Ann's seasoned feelers probably sensed the willingness of the De Soles and Lagrange to spend fortunes on garbage as investment without due diligence had another motive—make their boobgeois cliques envious. Sizing up the clientele, Ann could have eagerly smiled an unexpressed "Why not?" compliance. She talks of Michael Hammer glowing over the big money coming in—somewhere in the $80 million range—but when the fraud was nearing public exposure, he was ready to let her hang and in fact issued a leave of absence from her duties. (Had she been fired, who better to complain to the press and let inevitably damaging insinuations fall on sun-tanned-to-the-max Hammer?) With investigators learning of his private spending habits billed to the Knoedler company credit card, including a purchase of a $500,000 Mercedes, with lawyers reiterating his primary burden of liability, he and Ann would be rejoined in an effort to save themselves with blurry stories to explain what they didn't know about the fakes. Where Eleanore's "emotions" were/are unsympathetically viewed, Ann processed and still does a calculating level of coolheaded performance art throughout her interviews, the antithesis of, say, literary memorabilia con Lee Israel, re Can You Ever Forgive Me?, in that Ann eschews declarative reveling in the scams. Even her hesitations have a skillfully planted nervelessness, demonstrated when asked if the returned $2 million Pollock # 149 had potential takers at the reset price of $11 million. Another demo comes when doubting she ever used a specific string of words in attempting to dampen Lagrange's "screaming" at The Carlyle (but you have to see and hear it starting at 55.31 minutes into the documentary to appreciate the coming pause). Without venality, she used favorable evaluations on the "discoveries" from a cadre of friendly art assessors as one defense and the esteemed galleries and museums keen to showcase the fakes as another, only to hear the first group retract or contradict initial opinions during the trial—she'd later say it was difficult to listen to their "bold lying"—and then endure the art exhibitors labeling her persona non grata. Not one of these assumed evaluative entities had reservations in the years before the first Pollock inspection; after the news broke, they dared our tolerance by pronouncing the flaws in signatures, paint and strokes, colors and paucity of genuine provenance were obvious. Ann would also tell New York magazine that (an unconfirmed outcome of) a federal investigation "proved she was an unwitting agent" in the schemes. Hernandez will say in the documentary he lacked the necessary amount of evidence to convince a jury, inferring one in a nullifying mood might be inclined to believe those who were rooked had it coming. Whatever the alliances between Ann and Glafira and the gang of associated culprits, their arcanum remains under wraps while the dubiety over authenticity of art grows. As for Eleanore, who at the end of Made You Look says she really gets upset when seeing Ann in a Madison Avenue coffee shop instead of behind bars, you wish the infamous Rothko, which in the current topsy-turvy value system might be worth more than any of his real and really "smudgy squares," would be on display with the following public service label at its right: "Don't Let The Philistines Happen To You." (8/4/2023)

John O'Hara won the National Book Award for his 1955 best seller Ten North Frederick, set in the familiar haunt of Gibbsville and with the same exhausted themes of social dysfunction such as bad marriage, adultery, corruption in politics and overindulgence of booze. Lifted by its success, he put the novel on the movie auction block for half a million and Fox got it for $300,000. (Excepting salaries, the second amount appears equal to what it cost to film and not a compliment.) He was involved in adapting when director-scripter Philip Dunne needed help in condensing the 400 page sprawl. Its complexity as regards the central uptight family is the dumbfounding absence of sustained interest and duplicated in the 1958 movie—husband and father Gary Cooper supposedly desires to one day be POTUS yet barely has energy to seek a Lt. Governor race as apprenticeship, infuriating the social-climbing wife Geraldine Fitzgerald to express disdain for his lack of ambition ("I wasted my life on a failure!") and her likewise flop as campaign cheerleader. The marriage a sham & shame, their young adult children lacking assets to parade around to voters as daughter Diana Varsi gets pregnant before secretly marrying musician Stuart Whitman—he's pressured into accepting a payoff for a quickie annulment, after which she "miscarries"—and son Ray Stricklyn is an acid-tongued boozer-loser, so Coop is summarily dumped by his backers. The O'Hara shopworn machinations are deadening; the family residence would easily sub as funeral parlor. Not until forsaken Coop drops by for a surprise visit to see his daughter at her big city apartment, where he's told by roommate Suzy Parker that she's out for the evening, does something resembling a spark develop.
Maybe, like me, you're a Suzy fan who grew up gazing at her on magazine covers & inside spreads and you stick around. Immeasurably pleasing in glorifying color by Deluxe, she also comes through here as a visual treat in b & w. But never was she gonna be much of an actress: débuting in the critically flayed and huge Christmas attraction flop Kiss Them for Me—allegedly directed by Stanley Donen at Cary Grant's request (their first of four collaborations)—she's the sanest thing almost not surviving the dumbest cast headed by its misfit star who drags her around at Stinger-soaked parties muttering putdowns like "you look so glossy" and "don't say much, just be decorative." unpardonably kissing her from behind her own hat so we don't see their lips together. There's the additional offensive display by Jayne Mansfield, whose mammary glands and tiny waist seem to induce a vocal dysmorphia imitating a piggish snorting (coming after being comparatively toned down and decent as a stripper in a cut-rate disaster movie made of Steinbeck's The Wayward Bus the year before). And the clawers were out for Suzy's cords, claiming her voice was partially dubbed by Deborah Kerr, a derision repeated without fact-checking. Cheerless chore of due diligence, I sat through another viewing of KTFM unable to detect any voice dubbing. Suzy said that if Fox liked her first try, she'd be cast opposite Spencer Tracy in TNF, with the gossip mill soon inventing it was her fault when Spencer withdrew. He set the record straight by saying, one, he hadn't yet met her, and two, he wanted to do John Ford's 1958 The Last Hurrah, a long-planned film coming to fruition at the same time. Gathering her sizable inner-wit to dodge the petty scratches, Suzy courteously uses unsticky practicality to navigate the May/December thing with Coop and bestows a pre-mod uplift on the benefits of friendship with Varsi. More popularly known as the would-be actress in the culty The Best of Everything stuck being nasty Joan Crawford's servant and a looney tunes snoop showing some thrift (retrieving hose found in cad Louis Jourdan's garbage can), she's really a warning about not wearing heels on fire escapes. Clearly, though, she didn't follow Audrey Hepburn's compliant "daddy's girl" pathway. One of the lengthy sexist tentacles attached to Audrey's legacy as star is being a love object for older Hollywood men, including directors, who likely couldn't get it up much in the times before Viagra. In Funny Face, only slightly modeled after Suzy and who gets a Richard Avedon-inspired minute in the "Think Pink" number Auntie Kay Thompson bellows with gusto, Audrey once again attracts limpsters and though she and Fred Astaire try not to, by the time the "S'Wonderful" finale arrives they're the ones making us feel "S'Sticky." Assertive Suzy, sharing with Audrey both Coop and Grant in separate movies, is more woman than one of these dadas would know what to do with and the other jumping at the chance to play the O'Hara character filled with guilt, re his lust-combusting experiences with Patricia Neal aiding and abetting the making of 1949's The Fountainhead.
In a 1960 press interview, Coop hit a homer in honesty: "Some of the pictures I've made recently I'm genuinely sorry about. Either I did a sloppy job in them, or the story wasn't right." Not awful in TNF, he is a dullard braving penance unable to find the supposed compassion director Dunne fooled himself into thinking was somewhere in the novel. The on-screen affair with Suzy ending, Coop slumps back to Fitzgerald to slurp the lethal booze to speed up his demise. O'Hara, a sarcastic upper class Edith Wharton often dispensing punishment for finding love, didn't fool but the fools. Publicly as well as chronically complaining about not getting into Yale or receiving one of its honorary degrees, even when he asked for one (and some believe he pushed to get the NBA), he then gallingly announced he deserved and expected to win the Nobel prize the year it was awarded to Steinbeck. Reportedly nominated twice for the ultimate recognition, probably less for the novels than for the celebrated American speak in his New Yorker short stories, he might have been honored at some point had it not been for his foray as syndicated columnist of vitriolic whoopee, based at Newsday and lasting 53 weeks before being shut down. In those pieces he flashed the nightmare awaiting our future—Donald Twitler on a never-ending bitchkrieg. (May 5, 2023)

Reading a lot lately about Rian Johnson revitalizing the murder mystery genre with Knives Out and his followup Glass Onion. It's a crock, of course, as murder mysteries are the perennial go to, sprouting everywhere all the time and for good reason—when we're tired of everything else, and that's happening with much more frequency, we need the frothy escape of participation in guessing "who done 'em in." With Rian, we won't guess for long: he lets us know early on who did and then spends the lengthy remainder of time allowing Daniel Craig's private investigator Benoit Blanc to show off how and why the murderers screwed up. Johnson's technique works with Knives Out for a while, until he outsmarts himself by making sure everyone knows how smart and observant he is. The murderer in Glass Onion possesses (one) a working device to revolutionize electricity, (two) an ostentatious display of Swarovski crystals and (three) the surreptitiously heisted Mona Lisa, examples of stretching beyond the genre's allowable overkill factor, as the first and most certainly the last would inevitably overshadow any mystery. What's to happen to the gallery of cretins sharing creative ownership of the electricity device's formula written on a bar napkin and doubtless duplicated? To say nothing about the rush of the lowbrows to destroy objets d'art and, in a shocker twist, one of them racing to put flames to Leonardo's masterpiece. Will she be held accountable and guillotined in Paris? Glass Onion is a gay Bond venue for subnormals on a revenge kick.
As for Knives Out, it reeks with malice and promises to be a backstabberfest. This sometimes mirthy whodunnit, however, doesn't have enough nasty character revelations, wasting most of the eager-to-spill half-wits who sit or stand around waiting to viciously thrust. As the plot moves onward, Johnson deliberately avoids itemizing the deeds of the murderer in front of the family, leaving those who comprise it outside the "courtroom." (A security camera with speaker might have been entertaining fix—we wouldn't miss their reactive slurs.) While we don't miss the current vogue of excessive usage of "fuck" in any variation to punch up the venom—hopefully a lasting consequence of Julie Garner's criminal overdose in Ozark—Johnson hasn't exchanged the word with any firecracker parti pris; in lieu we get "shit" smilingly foisted. And he apparently had to be reminded by one of the actors about the laugh value attached to the "dirty anchor baby" smear, nevertheless clumsily delivered by the collegiate alt-right incel in a tennis sweater with its V neck middle stripe matching the pink lavender shirt underneath. (The political jabs and South American birth digs lack punch.) For sure several energetic in-tandem outbursts, dagger stares and a clever bit here & there—either one or both dogs carry around the same broken-off piece of trestle—yet, by every appearance and tone, this isn't the kind of lineage to fail at exercising white privilege when rounded up to hear money bags patriarch-author Christopher Plummer disowning his greedy ciphers on his 85th birthday. It's left to Craig's Benoit Blanc, a New Yorker-profiled p.i., to sort out the machinations surrounding Plummer's demise. This viewer can't be the only one who hasn't accepted the convoluted switching of prescription labels, or be alone in finding the verbiage about the "doughnut hole" rather hobbled, as is the too convenient copy of a pivotal test result. One of two fun sketches, Craig is conceptualized to be the standout: the voice leaning toward butched-up non-nasal Tennessee Williams, he brings gruffy dash to the increasingly unrelaxed gumshoe championing an illegal immigrant's daughter, the lovely, morphable Ana de Armas (who just a short time later risked toppling her career in the obscene fiction of Blonde). But Chris Evans grabs the show; doing the spoiled ne'er-do-well, his smart-ass sets off sparklers of self-indulgence, very effectively in a silent mouthing of "Wow!" and when pulling a tanTrump emphasizing the five syllables in "vicious...little...bitch" before getting barfed on and reaching for a knife from the prominently displayed Throne of Daggers stockpile. He'd have gained extra biff by insisting Johnson slice away the superfluous second "horn" in attacking Craig's "Kentucky-fried foghorn leghorn drawl." Want to say Plummer is a merry andrew, only he's handicapped by the director not writing for him a full discharge of the dirtiest of dirt and by the absurdly plotted instructions as his any-minute-now death approaches—later to be deemed preventable by Craig who suggests the panicked medical caretaker could have saved her charge by quickly re-examining the vials' purity level. Comeuppances to the sponges by Daddy are standard issue but why is daughter Jamie Lee Curtis, in great shape, a recipient of fatherly notes written in invisible ink, given the shaft? (Cigarette in hand and with a glare of disdain, she forecasts eventual sequel to thwart the beneficiary.) Overused Toni Collette as the second victim would improve audience satisfaction: with those jarring Psycho-like music cues, the physicality of and shallow deviousness in her character set up a death wish and if ceded she'd get as justified a finish as she gets in tempting fate with the objet d'art sphere in Velvet Buzzsaw. Collette never quite registers commiseration, apparent in The Staircase too, and such a misfire in Mafia Mamma we're praying the next hit job on her succeeds. (Revised 8/4/2023)

In spite of the overwhelming positive reviews they've received in recent years, it's time to declare a moratorium on movies about dementia if they're basically the same and never get to the end stages. We know why they don't—no one wants to see how scary and pitiful the phases are, but hiding behind movies like Julie Christie's Away from Her, Julianne Moore's Still Alice and Anthony Hopkins in The Father, they are in no way honest enough to appeal to medical science for accelerated solutions. These movies are guardrails, allowing us to keep our distance and pretend dementia happens to others. More to grouch about: if it's still possible for Hopkins to convince us to stay with him in a movie we don't really want to see—there are a lot of them among his nearly 100 films in his 55 years-long résumé—we're likely to come away feeling we've been subjected to a recurring endurance test. To say nada about familiarity breeding contempt. In The Father he isn't much different than what Christie, Moore and Judi Dench in Iris manage in their portrayals, and, of course, the four win accolades up the kazoo for not "going there." In this respect, Hopkins gives what we expect: he's technically efficient in his passages, especially the well-edited illusions wherein we're also initially convinced of and then confused by a "reality" not there as he's "acting" out the ignis fatuus. As the movie closes, being slowly abandoned by his daughter Olivia Coleman escaping to Paris, he's reached the "I need my Mommie" level of retrograde. The audience knows it's copout when the nurse consolingly says she'll take him to the park. With five and a half decades of experience in movie truncation of realities, Hopkins might have coaxed director Florian Zeller to "go there," to put him in mushy Depends soiling the bed. Instead, he's the latest PSA about the hazards of longevity. Can anyone remember the last time he gave us some joy—was it in Hitchcock? Or really moved us—Shadowlands? Otoh, there's Blythe Danner, a half century survivor of frequent abuse or neglect by moviemakers. (She knows her luck in meeting Will and Grace and the Fockers.) Pure coincidence, though preferring to recognize the mysteries of providence, I saw her in both 2015's I'll See You in My Dreams, as a virtual re-virginized 20 year widow who hooks up with Sam Elliott, and 2018's What They Did, in which she's wife and mother unaware it's her husband in the casket, just a few weeks after viewing The Father. As the domino effects of dementia build on the family, What They Did puts the adult kids—Hilary Swank and Michael Shannon—in emotional hammerlocks with their dad Robert Forster; they know the dangers of venting on each other over the core issue of being unable to any longer help their mother yet helpless to stop the warring in committing her until the day comes when stress strikes. In Brett Haley's ISYIMD, she has a different kind of dilemma—her loves are taken away without any hangover of fault, a subsister who doesn't go off kilter as bad things are thrown her way; there's level-headed poignancy in her karaoke of "Cry Me A River." Elliott's presence as romantic partner to Danner, and likewise to Jane Fonda in Grace and Frankie, is wet dreamy, though the audience he appeals to is starting to get pissed at the kiss-offs. (Harley and Elliott were mindful to avoid one in The Hero.) Still, their senior citizen years are easily preferred over those of Hopkins who, half-jokingly admitting to working in two or three or even four movies a year to pay for a real wife's spending sprees, has a dogged determination amplifying the chore to feel anything for him, with viewers wondering when he's going to stop torturing us with immoderate availability. (7/15/2022)

Didn't want to comment on Jane Campion's The Power of the Dog, primarily because of the monotony in having to write about yet another movie with a gay theme. Two people intervened: Sean Penn with his macho howl about too many men switching from jeans to skirts and then Sam Elliott scorning Campion's drama, condemning its "allusions of homosexuality," despite being central to Thomas Savage's novel, and her alleged lack of knowledge about America's myth-infested West. From Sam's perch, there probably weren't any "half-cooked nancies" to see among the bare-chested cowboys in chaps back in the old days of 1925. Born in Sacramento, California in 1944, educated at the University of Oregon, bitten by the acting bug early on, Sam relocated to Los Angeles to give it a go. His package, including trademark mustache and voice, does seem to be equal to an eventual Master's in Westerns—he sees himself the John Wayne of skinnies as the last straight cowboy left in Hollywood—though his initial fame and appeal came as the bikini-clad Lifeguard. Maybe Sam and Sean are feeling squeezed and have to ventilate after spending months in lockdown watching the boobtube's barrages of repetitive imagery of alternative lifestyles as quantitative evidence bolstering the overstated falsity of straight guys losing their grip, fearing we're a nation of male fems. (If Caitlyn Jenner personifies scary, have these two checked out Marjorie Taylor Greene and She-man Che on And Just Like That? They need urgent chromosomal realignment.) Leaving the personality issues of Sean aside, no one dislikes Sam as actor or person, making his railing against Campion sound marginally psychotic: she in fact did a voluminous amount of research on Montana and its cowboys in the 1920s. She sought out and was received by the late author's family and friends for their takes. The reason she didn't film in Montana was financial and then covid struck. (New Zealand's quick restrictive response to curb its spread in turn helped restart the production sooner than later.) And while the lone weathered house reminds us of the atmospheric remoteness in Giant and Hud, it and the landscapes are consistent with the state's well-documented photographic histories. Want to believe his reactions, and those supporting and attacking him, are based on careless rushes to judgment, yet Sam's silence in efforts to clarify, until April 10, 2022 at a Deadline Contender TV event, might not be coincidental, being connotative in the pensive poster shot of him from Paramount+'s 1883, a very popular series apparently not going to be renewed for a second season. Campion calling him "a b-i-t-c-h" during the weekend she collected three more prizes, including the DGA and the BAFTA, temporarily hardened his stance. Whatever set him off, his vitriol rejuvenated interest in seeing The Power of the Dog—the numbers Netflix initially hoped for didn't materialize—and got me to re-watch. Wasn't much impressed in the first viewing and still not after the second: its format as indulgent methodology implores us to view its simplicity as a multiple character study and fill in the blanks created by sleight of hand omissions and ignoring the novelist's intended suspense. (One less blank to fill: the brother serving as waiter in exigence a most satisfying reveal.) Campion's major casting choice sticks out as fundamental flaw: British Benedict Cumberbatch is no cowboy, much less a Montanan. Assuming he's an unspoken target of Sam's tirade, there's backup for the carping—the crucial component of discernment of character is missing in Cumberbatch. He got away with playing Alan Turing in The Imitation Game by projecting not the real person but adapter Graham Moore's pansified version; the actor is the go to for transmitting the English standard for poofy repulsives with brains. Here as thrasher of horses, hater of boozaholic Kirsten Dunst, user of souvenir scarf as cum rag stashed in an arcadian hideaway, a closet case with long pent-up desire for the kind of sex too afraid to engage in, Cumberbatch's a transplant front generating a prototype of an undiagnosed incel unaware he's befriending a spectrally androgynous Uma Thurman wannabe as nemesis, etched by Australian transplant Kodi Smit-McPhee. Tho Sam is likely to shit himself, the preferred casting of the former would be Taylor Sheridan, prevailing wunder boy at Paramount+ as creator, writer and sometimes director of and actor in Yellowstone and 1883; as icon central to GQP idolatry of America's Western masculinity, he'd double the irony by occupying those chaps the way he occupies the January, 2021 cover of Cowboys & Indians. Image is everything. (4/11/2022)

Rarely if ever waited months before deciding to upload a "new" piece—in this case reactions to Pedro Almodóvar's Pain and Glory. Did so because friends who like it seem sure I would too. The truth is, the movie bored me to hate. Liked and still do many of his earlier movies, starting with Labyrinth of Passion and Dark Habits to Law of Desire and Women on the Verge of a Nervous Breakdown and agree All About My Mother and Bad Education are daring in themes and execution. Most of us enjoy his primary métier of loving caricatures and demi-serious depictions of trash—shrill mujeres, transies and afeminados, perverted clergy, studs looking for repeatable bjs, the curious straight freaks. But guilty pleasure can run its course: I started to feel disaffection with his twisted vogue induced by the deficient casting of Miguel Bosé in High Heels and Javier Cámara in Talk to Her, then parts of Volver, and the removal grew stronger after Broken Embraces, a forewarning of a disconnection wherein he moved further away from being Spain's prevailing vulgarian to being his own worst nightmare—a tedious movie magazine coiffeur. (Pedro sort of, maybe, confesses: "Probably Broken Embraces...has the most things in it that I like the least.") Believing he bounced back with I'm So Excited, the opposite happened—he and the misfit menagerie hit nadir, leaving the audience trapped on Air Estúpida. The semi-self-portrait Pain and Glory is filled with fuzzy half-truths and tired-ass repetición. A simple question: Is putting audience members to sleep a sign of restraint or creative bankruptcy? The many who praise this introspection have yet to explain what's revelatory or necessary or pinpoint what makes it entertaining. Critics are in such lockstep there's suspicion of covert intent in protectively saluting Pedro as an aging queen dabbling in self-pity as conduit to a self-restoration. Admitting he hasn't alleviated his creative stall doesn't make it excusable: Do we have to endure more of his Mommie tracks, or his Mommie fantasized as Santa Penélope Cruz? Or endure having to see him as a young boy fainting after getting a first glimpse of a man-size dick when in reality he'd want to fondle? Or suffer the trite return of a past lover—a clone of the director's alter ego Antonio Banderas—angling to spend the night to resume a relationship? (Their not-at-all-bad smooch is close to 3-way incestuous brotherhood.) Early into his seventies, Pedro has ailments, same as many among his viewership, only he has a nursemaid as another clone, this one looking like a younger version of Carmen Maura. The slobbering chorus has a Plan B if the narrative bogs—rave about the interior design of his living quarters, and sure, we do like the see-thru sliding door to the kitchen with its barcode-like safety feature and the scarlet red cabinets, but we like the aquamarine set in All About My Mother too; he's gone from popping flash to hypochondriacal orderliness. Staying with its policy of neutrality, Architectural Digest avoids the chance to photo-essay his condition, also present in Parallel Mothers.
Reflective autobio sketches are seldom honest, lest they'd confirm what we've been privately thinking for years: our cinema geniuses leave a lot to be desired. Pedro shares one important admission with Fellini—inserting a stand-in with substantially less repellency. Marcello Mastroianni personifies a sleepyhead sexiness contrary to flabby Fellini's incessant gabbing while directing voyeuristic fantasies. Pedro's use of Banderas reconfirms the man crush, something we've been fully aware since their first movies together and in Law of Desire we began to note Banderas at some point will become the preferred sub. Eight movies together, they've now conjoined as the odd couple. Pedro claims Banderas isn't being imitative with the similar hair style, sneakers, polo shirt, the fixtures and colors from his real abode—they're merely props to infuse characterization. He even tried to claim the director in the movie isn't him. Banderas downplays gay characteristics minus the paunch, extending the pun of Pedro wearing a straightjacket. (This is the butchest image of himself; even little Pedro the teaching savant is absent of overt affectations.) One paradoxical positive is the actor's reserve, an attribute we're still reluctant to ascribe to Pedro, as it's what most of us like last about him. A second positive is Banderas throwing a pillow down to the floor to use as cushion in recovering a pill, a practice nodded to by every "been there" senior. A third is Asier Etxeandia's brief dancing moves, the one bit of come-on Pedro grants, and a fourth is Eva Martin, a beauty similar to Mexico's Montserrat Oliver, as a doctor whose friendly demeanor is no accident: she charms with an encompassing smile in the erotic, Barcelona-based and Catalan-heavy series Merlí Sapere Aude, which has at its center Carlos Cuevas, a force of nature Pedro needs to cast in something. As Pain and Glory concludes with a freeze-frame, we're back to the unending search for the man within, as if his journey through "pain" and "glory" to find what's missing starts in and loops back to one of those curious cave dwellings near Valencia, Spain. Pedro never lived in one; he and his production designer recreated the curiosity after remembering they scouted locations for Bad Education years before. Despite his public utterances of glory as an obstacle, this movie points to what really is hindrance—his fixation on and the meaningless guilt in not keeping promises to Mommie which overshadow and degrade the self-recognition of his real value: "So I've now reached the point where film is the only thing that makes me feel whole. Cinema is the only thing I have."
The more Pedro yaks to the press about his current private life in Madrid, the more unfortunate the assumption that after a few seasons between films, isolated and crabbed by health issues and artistic blockage strapping him in a harness of self-whine, he has become un aburrimiento. Technically honed by a highly competent crew ensuring his films remain smooth and nicely appointed, his absence of zip spills into latter scripts and direction and the elusive disinterest in his ludicrous scenarios reappears. His labors to connect the dots and his "intense" prepping and relationships with the central actors probably help in further exhausting himself and the actors carry forward that drudgery on screen. Particularly in Parallel Mothers, an updated variant of the 50s virus Imitation of Life, produced by Ross Hunter and injected by Douglas Sirk. There's the distressful social and cultural topicalities, the plot twists, the secure male standing by, the comfy settings, another mother who wants a career as an actress. And it has the big muse Penélope Cruz—thankfully not getting her smarts bleached out at Pedro's Salón de belleza—showcased as an in-demand photographer who clicks many poses of and then fucks a forensic archeologist who, somewhat a Peter Bogdanovich type in glasses, will later assist her in getting permits to excavate buried victims of Franco's fascist death squads. Before exhumations, she ends up preggars. At the maternity ward, she meets and befriends a younger woman—Milena Smit—and they both give birth on the same day. Gee whiz, Penélope's baby looks rather odd—kind of Mexican Indian with fattened up Asian cheeks—and then Daddy stops by a while later, takes a good look at the new arrival and doubts it is his. As mother bonding with her new born, Penélope tries to dismiss his suspicion until realizing he may be right and orders up a DNA kit and then awaits the result. Soon after she casually meets Smit who's now a waitress at a café in the neighborhood and they link up as roommates and, via Smit's instigation, casual lovers. (Let's clear our throats.) Irritating as androgynous Patricia Arquette on a scarecrow diet, Smit doesn't bring her bebita, having suffered crib death some time back. Learning she was the product of gang rape, apparently only viewers linger over linkage. She carries a picture, though, and Penélope sees telltale resemblances. Under pretext, she swabs both the baby and Smit. She ushers Smit to the computer when the second DNA result arrives by email.
Intentionally added for social and moral weight, Parallel Mothers blends in the reminder of very touchy subjects in Spain—not just the unearthing of discarded victims of Franco's reign of terror but moral and criminal accountability too. Not mentioned by name in the movie, the award-winning documentary The Silence of Others, executive produced by Pedro in 2018, addresses the hardships family survivors face, mainly due to a law passed a few years after Franco's death—referred to as the forgive & forget immunity act—curtailing any real justice, and further hampering adjudication is Spain remaining divided by a roughly 50/50 split over proceeding with investigations. This divide not much different in other countries, including our own, and Spain's next door neighbor Portugal (see Night Train to Lisbon) where fascist dictatorship ruled for almost half a century. (The Silence of Others likely spawned Manolo Caro's 3 part Spanish TV special Someone Has To Die, produced by Netflix in 2020 and featuring Maura and Cuevas.) Pedro's message of concern about fascism is channeled through Penélope and the archeologist mouthing poco profundidades; while it's understandable they won't come anywhere close to what is said, viewed and felt in the documentary, his political cautiousness has us supposing the deliberate reverse dissolve ending of Parallel Mothers is meant to be more moving than it actually is. So we're left with ingratiating, super lovely and loverly Penélope fascinating us in her diligence to give fitting dramatic facials to the suds-soaked tragedies. But are these pluses certifiable acting? Key to the favoritism she's received may be in her pragmatism speeded up by editing—accepting quickly what comes without over-scaling emotions, even when her heart is breaking and later vomits. And she benefits from being a far cry from Olivia Coleman as the recidivist bitch in The Lost Daughter who kidnaps someone's child and then plays hide & seek with her doll. If Olivia is nearing audience overdose, especially as a sickie, Penélope as Pedro's series of Cecil Beaton coffee table photoplays might consider focusing on not becoming an equivalent of Jennifer Lawrence to David Russell. A trusting muse could too easily succumb to the virus known as Mother!. (3/4/2022)

Beeban Kidron's 1992 Used People has one of those "must see" casts—Shirley MacLaine, Marcello Mastroianni, Kathy Bates, Jessica Tandy, Marcia Gay Harden and Sylvia Sidney—playing extra ordinary. Headed by Hollywood's prime practitioner of plebeian, MacLaine has been at it longer and more irritatingly successful than just about any other major star. Here she curbs her tendency to overload the sap by basing her character & manner on good friend Bella Abzug, who wasn't too thrilled. (If any of us looked & talked like Bella we'd be very thrilled, until we suffer Margo Martindale in Mrs. America.) MacLaine is back-door receptive—she lets us sneak in and enjoy her near-harpy-turned-recent widow, though we suspect what starts very tolerably reduced will become showbiz finale. She earns it; she is acting for a change, staying with the material, even getting the supportive little things right—washing dishes, ironing, doesn't really want to deal with a faux pas nosegay. This last item from old school Marcello who is in a pleasant balancing act with English and MacLaine, unlike 1991's A Fine Romance with diction perfectionist Julie Andrews, in which he conveyed insecurities about the language while mounting an all-out charm offensive as backup. He is more fortunate here, as the audience is rooting for him and his inherent schmooziness used as submission. The "romance" of Shirley and Marcello one-sidely commences at her husband's funeral, lamely dependent on flashbacks to clarify the latter's connection to the deceased, and then climaxing with convenient heroics rewarded with an All in the Family indemnity; the chemistry and wooing aren't entirely persuasive until Shirley turns over to cuddle next to him. Slightly if prickly better are the moments with Shirley's daughters Bates and Harden; by far the showiest, Harden, a mother resisting grief over the loss of a child and without a husband, goes through a series of compensating transferences as Jackie, Marilyn, Holly Golightly, Dunaway's Bonnie, Barbra and Bancroft's man eater Mrs. Robinson. In knockoff apparel and bargain basement wigs, yentas Tandy and Sidney, part of a mildly whiney-ass Jewish chorus, engage in oneupmanship and flush toilets while discussing leaving NYC for the promised land of Florida. (Now a twenty-years-too-late joke given the GQP is on the loose and—when is this scene going to be filmed?—baby Burmese pythons slithering through plumbing pipes.) Chicago's Gene Siskel wasn't happy with the picture, bitching it's "all about behavior." Well, what are we if not behavior? Yet his carping contains a covert point—the demeanors aren't sharpened enough to matter; Bates's admonishments issued to Shirley and Harden are practically courtesies. Seems the quieter part of something called a "tutoring liaison" in the credits is to help avoid ethnic overdose and the "dialect coach" is there to modulate accent and they've done their jobs with such earnestness the real Jews among these broads are in counterfeit mode—playing stereotypes as safely goyish. Used People isn't a particularly appropriate title, being connotative of dried up and disposable, which by appearances is the suggestion but not the intent. Were it not for one of Shirley's mystic travelogues, Out on Their Limbs would suffice, as we're all vulnerable in taking risks outside of our comfort zones. A reincarnation believer who has said she's the brother of Ramtha in their past Atlantean lives, Shirley as actor has rebirthed as a late 1960s idishe frintsesin who expects us to accept she never went into a Queens neighborhood tavern. Walking the local streets with Marcello, wading in a fountain pool or sitting with him in a pub booth, isn't she wondering if his schmekel has been shaved? We can bet every other member of the chorus is. (11/12/2021)

WTF kind of idiotic sex romp is being foisted on us in Call Me By Your Name? The only way to get through the bullshit is to see it as a sixty-five-years-later update of David Lean's Summertime: Timothée Chalamet, as Elio the nauseatingly skinny Raphael-like Hepburn, a pampered 17 year-old multilingual musician and transcriber hot to trot and since there's nothing else to do "somewhere in Northern Italy" in the summer of 1983, he has a few rounds of sexual exploration with an equally horny local signorina. They're both aware he's merely cuming through the motions, and in a more real world they'd get the scratchies caused by the bed bugs in the mattress they do it on in an attic. With very liberal parents the epitome of Euro permissiveness—a lot of kissy kissy, hugs, hands running through sonny boy's uncut locks and, yes, Mom does know what's going on—maybe Pops's specialty in the history of sensual antiquity has seeped into Elio's testosterone because, at least in the book and not mentioned in the movie, he's purposed an attractive American male as candidate to be Pops's annual 6-week summer research assistant. Elio's fascination with Armie Hammer's 24 year-old Oliver is touch & go at the start, unable to figure out if he dislikes or is turned on by Oliver for his arrogance, while giving the fresh arrival intense once-overs with the virtual binoculars and will soon be whiffing the mesh crotch of his swim suit. (From where did this raunchy bit come? Is there a homoerotic novel hidden close to his crib?) At first he half-credibly pretends not to like the touchy-feely stuff Oliver engages in, but isn't it really playing the game of Clue? Are those masculine hands on my nearly always bare back signaling he wants me? Shall I try going bottomless? With his gaydar perhaps over-tuned by his father's tendencies—and fortunately not carrying any outward signs like Pop's twaddle and manicured finger nails—Elio sets the bait as a smartypants Lolito instructing on the meaning of a WWI memorial, prompting Oliver to ask, "Is there anything you don't know?" to which Lolito says, "If you only knew how little I know about the things that matter," and Oliver asks, "What things that matter?" and the answer is, "You know what things." (The rush of mesh is about to kick in.) The anxious shifts in Elio's let's-get-it-on are the only things Timothée has to work with; the use of his actor's innate intelligence and passionate smooching rescue him.
The tall, amiably glossy Rock Hudson version of Rossano Brazzi, Armie is the summer's knight in skimpy shorts; he has a lot in common with Rock, as their shines have been tarnished by pesty negatives adding warped allure and their heights causing degrees of acrophobia from shorter costars. Liz, for example, is looking way the hell up at Rock in Giant; Alicia Vikander gets dwarfed by Armie in The Man from U.N.C.L.E. and so do Felicity Jones in On the Basis of Sex and Amy Adams in Noctural Animals; Lily James forgets how to act as she submits to his towering gold-suited glob in the moldy luxuriance of Rebecca. Packaged in super good looks, Rock's temperament is another attribute—we can't help liking him. Whereas, in losing his attractiveness post-Call Me, Armie is often assumed to be snotty and snobby, an unnerving jokester as self-professed flesh muncher; here as Oliver he's an exceptionally free & easy fit, winning Pops's blessing when passing the yearly orchestrated intern test about etymology.
The movie skirts around its nasty catch—the suspicion of ephebophilia—and in spite of the offsetting diversions we resent its inescapable presence. We all know teens have sex with adults because many of us, when we were teen aggressors with stiff cocks having no conscience, had sex with them and enjoyed it. Clearly the issue here is our discomfort in Timothée, barely registering 17 and often looking younger, modernizing Mann's hermaphroditical Tadzio as a teaser in jeans and paisley trunks, and soon to be in the well-practiced hands of Armie looking around 30, not 24. Uncomfortable as well is Elio's father's excitement in raising submerged male nude statuary as noted by Oliver's stare. (He probably has already noticed vicinal similarities in the son.) The age of consent in Italy is 14, which to Americans is tantamount to a free "no jail" card; in fairness to Oliver, he's cognizant of worries about trespassing boundaries, exploitation and molestation charges, allayed by Elio's assurance everything's peachy creamy. Director Luca Guadagnino and screenwriter James Bridges overemphasize one of the escape clauses: the craziness of parents who keep watching for signs their son has been sphucked by the guest right there in their own home-turned-sex spa. They'll want to celebrate his getting to the meat of things—a sexual mating mitzvah—though Pops, filling in for Lawrence Kasdan without too much of the Truman Capote voice, seems ready to recall remembrances of past yearnings unconsummated to later use to soothe heartache. A few things to wink at: three songs from the soundtrack, which Rock would term "airy-fairy" (his description of Pillow Talk), with avowed Christian singer Sufjan Stevens lispingly calling up Michael Franks as we hear "Futile Devices," "Mystery of Love" and "Visions of Gideon." Taking a lunch break on the orchard grass, the family's handyman is amused by a visiting couple at the patio table expressively yammering over Italy's fractious politics and moviemaker Luis Buñuel, telling us at least one person in the movie sees what a crock this movie is. These twinkles don't make up for Timothée's anoxic physique. Neither objet d'art nor adequate for sexual objectification, it's downright objectionable. Read somewhere that before filming he exercised. What with—a flat-chested Ken doll? He needs ER pec-cercising. (5/7/2021)

The Trial of the Chicago 7 is truncated of events by necessity. The many involved in court were there for five months and director-writer Aaron Sorkin whittles down to the "essentials." The caveat: they are Sorkin's; he interprets the farce to juice his anger in the age of Twitler. Turning the proceedings into what they were considered right from the start—a show trial—he slide-shows into flash-fire satire as relevant as it is entertaining, as glib and maddeningly revealing about ourselves as JoJo Rabbit is purposely bright amidst Germany's darkest deeds, as hazardous to fairness as The Death of Stalin is cuthroat to bureaucrats. (The comparisons likely won't stop there.) By means of delivering factoids and altered facts—without altering the real outcome—Sorkin's a crackling hauteur on ideology, tilting in favor of wide and urgent resistance, the unaccomplished aim of his bombast The Newsroom. Living in Chicago at the time of the 1968 Chicago Democratic Convention and the 1969-70 trial, the police-state tactics employed under Mayor Richard J. Daley were a shared trauma of paralyzing inaction: via TV, and memorably evoked in Mad Men, everyone I knew back then saw the fury of confrontations and beatings and had formed, based on political persuasion, the "evidence" to support conclusions yet we did next to nothing to see justice equally applied to all perpetrators, including those preferring to club heads instead of granting park permits. Had Hubert Humphrey somehow won the election—improbable without knowing Richard Nixon's subversive activity torpedoing peace talks with North Vietnam and mathematically difficult with George Wallace picking up 46 red state electoral votes—the then-U.S. Attorney General Ramsey Clark's decision not to prosecute the more famous of demonstrators would have stood. As another advance of his own neo-fascist tactics, Nixon's victory unleashed his well-known vindictiveness as he instructed the new A.G. John Mitchell to indict, prosecute and convict the loudest of the media-followed radicals as prerogative in the spoils of political war and maneuvered the justice system to ensure Judge Julius Hoffman, a rabid conservative who supported Nixon, would preside over the case. Calling the trial a shambles is the most polite of obscenities; labeling it a miscarriage of justice has to include, with regret, its expected conclusion as very much guaranteed by the defendants' varying antics, which allowed right wing contempt to move full speed ahead against the presence of celebrity onlookers and witnesses, though they don't have parts in the movie: Dick Gregory, Norman Mailer, Allen Ginsberg, Jesse Jackson, Timothy Leary and singers Arlo Guthrie, Country Joe McDonald, Phil Ochs and Judy Collins, who tried to sing her smash "Where Have All The Flowers Gone?" while testifying. (What fun it might be to watch Frank Langella's Judge Hoffman go berserk when she starts her wobbly warbling.) Because the movie's condensed time frame coalesces much of the courtroom behavior into Saturday Night Live intros and skits, it's exceedingly clever to position Sacha Baron Cohen's Abbie Hoffman as the main headliner. Building the strength of the ensemble are Eddie Redmayne at his butchest as Tom Hayden (who hadn't married Jane yet); Langella's death knoll on Hoffman; Ben Shankman as Leonard Weinglass; Michael Keaton as Ramsey; and striking in undauntedness, Mark Rylance as defense attorney William Kunstler. Hanging over the trial and its adjudication were, of course, the on-going Vietnam war and Seymour Hersch's explosive story on the My Lai massacre; and several months after the sentencing of the Chicago 7, the killing of four students at Kent State. This from a Vox reviewer: "Sorkinese as a worldview is basically a precursor to the flattening of nuanced political arguments into a series of viral 'gotcha!' tweets, where the goal is smug point-scoring that validates the audience in the moment, but the result is the skewing and gamification of political discourse." The trial was skewed before it ever started and its gaming not solely political discourse but also representational of Nixon's treasonous disruption of the Paris peace talks, which LBJ knew about and didn't have the cojones to use against him. We learned about it in January, 2017 from the New York Times. (5/7/2021)

David Fincher's Mank is a designer movie for critics and hardcore foofs. His father Jack, who died in 2003, started writing the original screenplay back in the late 80s, having been inspired by Pauline Kael's 1971 Chatty Cathy New Yorker piece "Raising Kane" which argued Herman Mankiewicz wrote Citizen Kane and Orson Welles's raging ego as director was the main determinant for getting, in her estimation, an unearned co-credit. What we've never been able to assess is the extent of battles ensued when Mank (Gary Oldman) tells Orson (Tom Burke), after completion of his first two scripts of tentatively titled American, he's going to renege on the contractual agreement to remain anonymous and demand screen credit. We want to think if a director is going to do a "Who Did What?" story, he'd want to verify if the Screen Writers Guild actually arbitrated the co-credit. At the same time, he'd gather info to reveal on-location bits of the very guarded making of the movie itself. For instance, there's no mention of Mank ever being on any California or New York set rewriting scenes during the four months of filming, so the presumption is he wouldn't have first hand knowledge—and by extension wasn't notified until later—of script changes, large or small, necessitated, especially in regard to the script's complicated chronology of connectives. (Albeit entertaining, HBO's sloppily documented 1999 RKO 281, with Liev Schreiber as Orson, has John Malkovich's Mank falsely on set, tall and sober.) And more in movies than the other art forms is the "bragging rights" legacy tier: first is the "creative ownership," belonging to the director, and secondarily script ownership. Mank was, at 41 and looking like Walter Winchell, solely a writer and on the skids. Orson, at 25, was the bellowing "wunder kid" directing and acting, simultaneously coordinating with various production crews and, throughout the process of filming and editing, involved with RKO to find legal avenues to get the William Randolph Hearst polemic to theatres, as Hearst's tactics against chains not to show the movie were extensive and effective. If the Guild forced arbitration, as assumed, it had certainly weighed in reluctant favor of co-credit, particularly on the basis of the 300 pages of notes Orson and Mank wrote previous to Mank settling in at Victorville, CA, to pen the first two drafts. At the end of Citizen Kane, the credit reads: Original Screen Play (first line), Herman J. Mankiewicz (second line), Orson Welles (third line); "By" is not used; neither is "Story by," an additive which could have prevented trouble. There's also this: Mank had friends in the Guild but, due to his refusal to vote for its unionization, there wasn't any surety, being aware of his infamous vituperation and chronic alcoholism, it would support his claims of sole authorship, though one of the Guild's primary purposes was/is to protect writers from the abusive usurpations by directors and from studios using relay teams now commonly referrred to as script doctors. In Mank, there's a shorthand acknowledgment by Orson who intuits he'll likely lose a protracted credit fight, and it may be the correct assumption he capitulated to avoid one, at the behest of RKO and its lawyers not wanting to spend additional money over more mazy legalities.
If Mank isn't all that much about who gets script credit—though Dad Fincher's first drafts were supposedly centered on Mank's battle to get it—and if the movie isn't about the making of Citizen Kane, what is it about? For the most part, it concentrates on establishing Mank's vitriol against press mogul Hearst and MGM chieftain Louis B. Mayer and their obsession over the 1934 California election of governor—which feels like a "fake news" insert because it is—and sets up his earlier friendship with Hearst and the on-going relationships both men had with movie star Marion Davies. Exempting Amanda Seyfried's smart cookie portrayal of Davies as a blond Betty Boop, these elements become dives into the very nearly unrecoverable: falling asleep during the first two tries, I made it through the third, and had to go back a few more times to make sure I understood what the hell is being presented. Media fact-checking reports claim about 50% of Mank is true and about 50% is false; if tabulations are accurate, the degree of verity is rather offensive in light of all the frenzy over Kael's disputed piece. (Points eventually disclosed: She didn't do her own research on Citizen Kane, having allegedly paid only half the researcher's fee yet pulled a real Orson by not giving the researcher credit; she spoke only to producer-actor John Houseman and Mank's secretary Rita Alexander and refused to interview Orson because she believed he'd grandstand; and, later, New Yorker checkers admitted having a tortuous time confirming her purported facts, many of them publicly challenged.) Nothing about Mank's hatred of Hearst (Charles Dance) and Mayer (Arliss Howard) had much to do with the governor race; in fact, Mank voted for the Republican incumbent Frank Merriam and, yes, actually made a political donation without coercion from Irving Thalberg. Disliking opponent Upton Sinclair for his pro-union stance as socialism, he did not try to keep a studio hack as a Sinclair convert from committing suicide because, quite simply, it never happened. For a considerable stretch before breaking with Hearst, Mank enjoyed his company and lifestyle of abject grandiosity, indulging the opportunities to hobnob with Churchill and other important dignitaries at San Simon, at which he was witty court jester and miner of material, and he liked Davies, doubtlessly related to their joint love/need for drink and equally doubtless as partial model to augment Kane's mistress Susan Alexander. Having spent some years trying to save European Jews from the rising fascist tide, Mank's belated disdain of Hearst came out of what his brother writer-director Joseph Mankiewicz called the alcohol-induced "binges of perversity and extremism," one of them his espousal of Charles Lindbergh's call for nonintervention in Europe in spite of knowing the aviator's pro-Hitler leanings. With Europe being devoured by fascist dictatorship, he realized in brief sober interludes his own moral hypocrisy, and that of Hearst who had shifted his newspapers from egalitarian purposes to editorial promulgation justifying fascism. This betrayal to democracy and specifically to Jews is beyond tangential connection to Mank's insistence on getting screen credit, as he wanted to be recognized by Hearst as his public executioner. (He wanted to excoriate Hitler as far back as 1933 when he wrote The Mad Dog of Europe about Adolf Mitler but no studio dared to risk German box office receipts.) His problems with Mayer and "poetic" glamour boy Thalberg (Ferdinard Kingsley, the son of Ben) stemmed from Mank's gambling debts, boozing and resulting explosiveness, and from Mayer's notorious dictatorial disposition and his perfidy in pushing Thalberg out of MGM. Absent the intense sibling rivalry between the brothers Mankiewicz, younger Joe—enacted by the impressive Tom Pelphrey, who in 2020 also played Laura Linney's psycho brother with an exhaustive impressiveness in Ozark—shows up as supportive agent to Mank's decision not to remain a script ghoster: "It's the best thing you've ever written." Critics and foofs agree but David Fincher's intent to reward Mank with single ownership comes without empathy: while Gary Oldman is high proficient as the "washed up" slosher to keep us attentive—when we're not fighting the drowsies—it's from the safety of detachment; this Mank is mostly quick and cold flourishes of self-contempt and Algonquin Round Table scorn. Like Dorothy Parker's "Excuse my dust," he provides his own epitaph, only more wordy: "I seem to have become more and more a rat in a trap of my own construction, a trap I regularly repair whenever there seems to be danger of an opening that will enable me to escape." Orson, never wanting to be outflanked, supplies his own too: "Kiss My Half."
After each viewing of Mank I'm reminded of Cuarón's Roma, which has a similar atmosphere of trickster stuff in its technical virtuosity—we're never quite sure what's real and what isn't. In beauteous if not breathtaking HD b & w, both want to cast nostalgic spells. Roma creates backgrounds of nineteen seventies views of Mexico City streets likely never looking so freshly scrubbed and in Mank, with Donald Graham Burt's production design half in and half out of "deep focus," there are frames with 3 layers of clouds, with clouds that insistently don't move, with Citizen Kanesian sets, menagerie, vistas and Davies's playhouse being trucked off the MGM lot. These are just some of the images moving us from reality to, in the former's case, a heightened Pieta on the Beach, and in the latter to a cluster of chesty word heaps as equivocating fairytale. Much of Mank's visual techniques (as well as its script structure) are obvious homage lifts from Citizen Kane and their upgrading worthy of congratulations until we read the perplexing Fincher yak about how he purposely "degraded" Eric Messerschmidt's Hi-Dynamic Range cinematography to match the look and scratches of the "yesteryear" era and had sound designer & mixer Ren Klyce do the same for the soundtrack by fiddling around to give it a faux "analog warmness." (No wants to recall Zelig, Woody Allen's case of the shpilkes.) I'm thinking something else too—here's a moviemaker who falsifies a facts-are-evident story about the road to paternity of Citizen Kane and at the same time tinkers around with techno Easter eggs, if you can find them on your monitor, to enhance the fabled past. Fincher's Manky-panky evolves into a curiosity of modernism damning its own bravura. (4/9/2021)

Ron Howard's Hillbilly Elegy is accidental screamer Glenn Close starts saving 3 minutes in by giving her drug-addicted daughter Amy Adams the finger with this extra: "Perch and swivel." With heavy boobs nearly pushing her over (and screen hubby Bo Hopkins has quite the set too), Glenn throws in meanie grimaces here and there and everywhere else, sending her right to Razzieville, but, as preparation for a possible embarrassment, it's not out of whack for Oscar members to reward such antics. Roughly twenty minutes in, and at times hinting via hair and bloat a Janis Joplin and then Lisa Emery's hag Darlene in Ozark, Amy revs up for a series of blow outs confirming Howard remains an eternal stripling in his joie de vivre in making movies—even the alleged serious stuff like A Beautiful Mind and the expensive Dan Brown shittrilogy—is akin to cutting the cheese and watching his audience holds its collective nose while looking around to see who's to blame. In lieu of maturity, we get the camera closing in, often as fake cinéma vérité, on all of Amy's swacks and cussings, pill sneaks, roller-skating and Glenn's if-looks-could-kill frustrations and threats, noticeably behindhand. (When Amy's "little fat ass" son hears commotion on the street in front of their house and runs out to find her hyper-hysterically attacking his sister, Glenn follows in what seem like interminable seconds to help shield him from the paramedics trying to subdue Amy with a tranquilizer; the rest of us are laughing as confirmation of Amy's earlier joke about neighbors fighting: "It never gets old.") My hunch is these two pros, in respect-to-Howard denial during interviews, won't admit to sensing they were in deep shit over the way Howard integrated the whizzbangs, that to survive the scenes they had to walk the tightrope with pretense as minimally disguised caricature; they've got to be onto the probability of audience reaction. (Intended to be released the same year but delayed during the covid shutdown, Glenn plays less embarrassingly another mother with a drug-addicted daughter, this time Mila Kunis, in Rodrigo García's Four Good Days.) Commendable is how mesmerizing they stay in the hopelessness and much of it has to do with the stunning makeup—especially Glenn's—about which Howard, in his single smart move, provides comparison when the real two women are glimpsed during the end credits. Hillbilly Elegy ransoms its admonition on the opiate crisis to become red state cornpone: with Glenn and Amy spreading asses to release gases, John Waters might say the only thing missing in the year's best comedy is the scratch & sniff card. (4/9/2021)

Playing grotesque in headbands and bolts of flash fabrics, Viola Davis is hypnotic as the mother of blues in Ma Rainey's Black Bottom. There's absolutely no way to remove your eyes from viewing what is perhaps the screen's greasiest-looking American lusus naturae. She's an exhibitionist on stage singing and slinging the sprawling derriere, a flaunting dare to the prissy white crackers. Since there isn't much of a character to emote, she's using physicality to produce a drive-by scandal. That said, I'm getting tired of Viola, and fast. She's in the throes of whiney self-sabotage in the sludge trap of self-promotion: when not diminishing her dignity as Aibileen in The Help by expressing regret she performed in it—has she repented doing How to Get Away with Murder or Widows?—she's "acting out" a lot of overblown rhetoric about cast members in the promo Ma Rainey's Black Bottom: A Legacy Brought To Screen as Juilliard alumni's Gloria Gaynor—remember her Vanity Fair photos?—and now publicly complaining about her professional frustrations in not getting the bigger bucks deals, mirroring Ma and Mo'Nique's give-me-what-I-deserve harping. No denying Viola be paid commensurate to her talents as our best black woman actor but wouldn't she better serve herself by getting a new agent than being a likely future guest on one of Oprah's interview specials skirting around the charge of sexism and, when pushed, racism? But who's trapping her in the works of a dead author of counterfeit Eugene O'Neill—for a third time? In case we've already disremembered, the first two are the stage and movie versions of Fences. Things might get worse: actor and now producer-director Denzel Washington plans to bring all of Austin Wilson's "Century Circle" plays to the screen, big or small. (2 done, 8 more to go.) How long can audiences, especially black ones, tolerate Viola and Denzel melodramatizing Black Lives Matter through the filter of white bread O'Neill? Skittish as we are about her magniloquence, we're the same about his ambitiousness, which sounds like he's hoping to revive the 70s American Film Theatre experiment as the possible Netflix Black Theatre experience—of vanishing returns. While Viola gets only 27 minutes of screen time in Ma Rainey, Chadwick Boseman is nonpareil in 44 minutes of zesty testiness; in spite of his illness and perhaps triggered by it, he and his character's lanky arrogance are radioactive schmooze. There's something preternaturally jivey in the way he holds his trumpet on stage and moves to steal Ma's spotlight—he's blowing his own horn for St. Peter to open those pearly gates. (Unfortunately the script corners him in another of O'Neill's airless settings, in which he starts over-scaling about those shoes.) Upon the unprepared-for-news of his passing, he's been quickly elevated to posthumous award bestowal as a way to help console the pain over a lengthy career denied. In a year when Oscar's efforts at diversity in selection have accelerated, it's movie realpolitik he should win, and fitting for a community of artists to engage in an emotional healing in the honorable tradition of Peter Finch for Network. If he doesn't, we know who is at least partly responsible. Postscript: On the eve of publication of Viola's Finding Me: A Memoir, she flew to Oprah's Maui plantation to do a slobberfest for Netflix, sparing us itemization of complaints. Before the interview aired, though, Viola went after the critics who aren't impressed with her work in Showtime's The First Lady. Self-admitting not every one of her performances rank as award caliber suggests she probably doesn't think much of what she's viewed, either. After the 2023 Oscar nominations were announced, both Viola and her director of The Woman King, Gina Prince-Blythewood, having failed to garner what they apparently expected were shoo-in nods, addressed the issue. Viola said blacks were "rarely the benefactors" of awards and big money campaigns to win them—though her movie was a huge box office hit, therefore able to spend on a push—and Gina in strident Ava Duveray suggested, "We need concrete change," a challenge for the Academy of Motion Pictures Arts & Sciences to issue corrective, i.e. affirmative, action. As for Oscar members shutting out The Woman King in every eligible category, Viola is pretending she hasn't a clue. (3/4/2023)

Netflix has been honest about its disappointment over Season Three of The Crown failing to deliver the sustained high viewer numbers of the first two. Any one who read the volumes of comments on social media understood the generational remove: younger audiences who were held by Claire Foy's Elizabeth weren't ready for Olivia Coleman's. In spite of considerable advance notice from creator and head writer Peter Morgan that he would insist the cast of principals change and age every two seasons, many viewers balked at the shock of Her Frumpiness having emerged so quickly in the first episode and were unwilling to accept the transition and left. (Had a similar estrangement with her in Yorgos Lanthimos' The Favourite, about Queen Anne's rumored sexual relationships with two women who go to war over her, as a satire based on All About Eve somehow slipping from funny and fresh to stale and tragic and finding myself increasingly disinterested all the way to conclusion.) Coleman's Elizabeth manages to defrost the icy image barriers in S 3; in S 4; she's now the highly practiced and even frumpier queen and chief bearer of Morgan's truthiness, as opposed to what is or isn't verifiable fact. Morgan's penchant for concocting intimate conjecture during epochs rattles the supposed history purists, including the U.K.'s prime minister, Diana's brother Earl Spencer and Washington press doyenne Elizabeth Drew. They want what they're not going to get—truth about royalty, which has, practically speaking, no longer any legitimate purpose other than to maintain the "twisted architecture" of titled moochers as unentitled symbolic unifiers. The protestation from the aggrieved: The Crown needs to be labeled fiction, which Netflix balked at but acquiesced, sticking to the obviousness not every moment is secure in documentation. Here's the trickier aggravation: the complainers don't want to admit there's no way to deny Morgan's powerfully pleasing endowment—dialogue, as the best of its kind, intensely interlaced with myriad historic connectives to remind us how we became addicted to the Windsor menagerie of pampered trash. (Only the three royals in the series—grannie, mummie and first daughter—hold to monogamous faithfulness.) If the most recent Netflix figures are accurate, those deserters from S 3 are back for their Diana fix and perhaps won't be too unhappy: S 4 strongly reasserts Princess Diana as a yawn way over her bowed head. Some of us are sick of her right at the start when, dressed as a faery from A Midsummer Night's Dream, she's sneaking peeks at another head bower Prince Charles. They'd be perfect for one another in any earlier century but they're deadly as romantized ideals in the 20th. Di needs something stiffer than a jokester who moons "morning, noon and night" over Camilla's cuckoldry. The very thought of Elizabeth II semi-compelling these two to the alter confirms she's reapplied S 1's dunce cap by forgetting her own family's tortured history of mismatches, about which she eventually castigates herself and is all but finger-pointedly scolded by Helene Bonham-Carter's Princess Margaret. Intermittently rescuing Emma Corrin isn't so much her clonzy Di but her resemblance to actress Jacqueline Bisset, at irregular intervals to Naomi Watts in the unfairly received 2013 Diana and, Anglican God forbid, Jodie Foster. Her only winning sequence comes when Tobias Menzies' Prince Philip takes her out to "stalk" a wounded Imperial-class grand stag at Balmoral, site of the royals' tests for invitees. After passing, it's all downhill for the poor wretch overwhelmed by soon-to-be in-laws as sticklers in sickening obedience to fraudulent protocol, with bulimia explicit aftereffect. Considering events forthcoming, there's clever pr in the odd reversal of fortune for adulteress Camilla—we begin to like her. Real Camilla should be thankful Emerald Fennell's enactment of her otherwise less than honorable moral positioning is rather charming. Saying to Di during the season's most amusing luncheon moments—"Darling, you really know nothing, do you?" and then exiting with "I'm all for sharing"—we know why actors might kill for chat this double-edged.
Di and Charles would be supremely adequate antagonists to the queen in any other scenario but as the cards are dealt, Elizabeth's hand holds another bitch—Margaret Thatcher. Gillian Anderson's version is full tilt mimicry of affectation; visually and audibly everything's too right, from the over-sprayed hair, the turn of the head, the arched posture and voice accentuating her vacant compassion. It's showoff artifice, not the kind of respectable artistry demonstrated in The Fall and sometimes in Sex Education. While real Thatcher's public scolding in governance is upheld, Gillian's domesticity of the PM's home life of ironing, cooking, subserviently dishing food to her cabinet goes phooey, defying the juxtaposition. No one disputes Thatcher as private "homemaker"; otoh, when hosting government officials, she carries the split imagery for the theatrically political point to prove she isn't "entitled," an exhibition of self-humanizing she regularly betrays in Parliament. (Streep has similar self-clashes in The Iron Lady, attempting to resolve the paradox of being vociferously anti-privilege while wrapped in Thatcher's peculiar haughtiness and in doing so became a monument to statuary elitism.) As if to punish with more certitude, she's not unnoticeably rather like anti-feminist horror show Phyliss Schlafly, except Mrs. America doesn't love her son much while mother Thatcher dotes on hers, much to the displeasure of the twin daughter. Gillian's one indubitable achievement is being a ten-episode reminder on why people get sick of politicians who stay in power too long. Thatcher isn't the only personage to administer and receive vexation: by the last episode, Coleman's had it with the Snivel Twins and their bad marriage. She brushes off Di's woes—repulsing at the audacity of and need for a hug—and finally reigns down upon spoiled, self-indulgent first son over his untenable threats of divorce, demanding he start conducting himself in the manner of a future king. What she won't know (yet) is that Josh O'Connor's Charles will go ballistic on Di, angrily bellowing he'll "refuse to be blamed any longer for this grotesque misalliance" his mother, father and sister helped engineer to keep him away from Camilla. Excepting Philip's moving double whammy emotionality in the previous season, S 4 tries for a domino effect of private introspection: Philip's discovery of his surrogate father figure Lord Mountbatten's 500 pages of funeral instructions, necessitating a painful confession in which he admits his territorial claim on Dickie as father was sabotaged by his own tortured relationship with Charles; the queen fretting over her deficient motherhood; Erin Doherty's Princess Anne's jealousy over the celebrity sister-in-law usurper; Auntie Margaret forced into reduction of royal duties by a bloodly napkin serving as device to discover long-hidden genetic imbecility unnecessarily bordering on exploitation. We've known from the first season the conditions of living within a constitutional monarchy are going to be anathema to whatever it means for royals to live "a normal life." While holding fast to the nonsense of the crown as anointment by God, they're more desperate to hold onto the crown's ancestral goodies and ceremonies as lifetime security they don't deserve; they're an entertainment series waiting to be canceled. For all the carping about falsity Morgan is being assaulted with, one very obvious fiction not mentioned is the presence of Elizabeth's favorite personal secretary Martin Charteris, played by Charles Edwards. The real Charteris retired from his position in 1977, two years before Thatcher became prime minister, and three and a half years before Charles and Di married. Per Morgan's two season casting rule, Edwards was kept on as continuity, though Currin's tiresome upchucking is a one season run. (12/18/2020)

Mart Crowley's 1968 The Boys in the Band was the first American play and subsequent movie to bray the gay. It was then and still is the all male version of Albee's Who's Afraid of Virginia Woolf?, stealing structure and theme of self-hatred. An assemblage of amplified stereotypes gathering to celebrate the birthday of a self-mutilating Queen Bee Jew not particularly likable, within a setting allowing most of the guests to shake faggot repartee, the lingering accusation is it remains a provider of circumstantial grounds for moral martinets to say, "You see, we were right about them!" and brayingly reprocess anti-equality laws. As a movie fifty years ago, Boys wasn't considered to be what Netflix's 2020 production deems itself—a venerated classic. We did feel back then a release as we laughed along with our queer friends drinking, dancing, playing the game of confessing love to those who got away. Others in the audience, the ones who remained repressed, felt society's inculcation of condemnation, feeling the self-loathing and embarrassment, not too different from how viewers were meant to feel about the piss-elegant nellies and Tenderloin tricks in Frank Sinatra's 1968 The Detective, a perversely stacked exposé on convenient victimizing to quick capital punishment a gay man (the ferociously bad Tony Musante) for a murder he didn't commit. Did Crowley's play and the movie help as breakthrough? With movies as universal conveyance, doubtlessly yes. Not yet events of historic change when the play opened, by the time the movie unrolled Stonewall and proliferation of urban gay bars became swells of communal liberation, and the gay disco clubs soon to follow created a surprising gravitation pulling in liberal straights propelled by the congregational explosion of the sexual revolution of the 70s. Netflix's version directed by Joe Mantello, who also helmed the 2018 revival and Albee's Three Tall Women with Glenda Jackson as the author's mother the same year, is a time-stamped reminder of then-prevailing negative attitudes and the question half a century later is, in light of a "born that way" acceptance and marriage equality (at least for now), can the play survive as a perennial to be pulled out of the proverbial closet to be relevant to our current lives or is it a swish & kiss curiosity piece still needing to be, as a famous critic once suggested, a musical? Omitting the full throated chorus of laughter over the demarcation line "But you're married," which would make a showstopper tune, the situations and the party favor bitchery have lost much of their zesty and vindictive histrionics; Mantello has rehearsed his cast out of spontaneity and into banality. He succeeded in getting packed audiences in New York, primarily due to all of the actors being openly gay—some of them well known like Zachary Quinto, Tuc Watkins and, the larger draws, Matt Bomer and Jim Parsons—and theatregoers primed to enjoy the early-on camp camaraderie and the hoped-for-thrills of live mishaps.
The movie redo, substantially steadfast to the 1970 William Friedkin picture once inside the two story loft-like pad with a generous top floor patio, isn't affecting as it is strangely sincere in its insincere affectation, with the actors one by one waiting to lay bare their Maria Martyr testimonies duplicating the guck of Albee's "get the guests." Parsons is the major muck up: a snit queen in his glory on The Big Bang Theory, he's not an authentic male bitch. The obligatory guilt-ridden Catholic, his Michael has a few seconds of rearing up to strike but doesn't have the fangs to inject venom. Working against him is the fact he has to override twelve seasons of weekly exposure happily earning him $160 million; ineptly shedding tears and regret and then hurrying to a midnight mass for alleviation, followed by running down a City of Night street as a pansy who forgot to carry an Emez shopping bag, his drama credit limit maxes out. (And likewise less than convincing playing an agent in Ryan Murphy's revisionist Hollywood.) His predecessor Kenneth Nelson didn't dispense full doses of poison, either, yet his bites had sting. He also looked sveltely in slacks, sweaters and scarves and we believed he'd bounce his ass listening to Sergio Mendes & Brasil 66's "The Frog" and drench himself in Arden's Sandalwood. Matt Bomer as Donald is incredulously paired with Parsons, flimsily intimating friendship with benefits. Choice of casual mate here is a problem for Matt: his attractiveness has been sacrificed to sexual turn-offs and, because playwright Crowley never went back to repair the lack of character development, Donald has, despite sounding saner than everybody else, enough unexpressed troubles to seek a psychiatrist Michael is more clearly in need. Hearing Donald makes $45 a week as a "charwoman," we're thinking how in hell can he afford both a headshrinker and that sports car he drives so recklessly around in? Cliff Gorman was smashingly repulsive as the super sissy Emory in the original movie and the incantation by Robin de Jesus isn't any less, with plenty of boldfaced Bette Midler in wrist and bottom-swaying action; both give Alan, the married straight friend of Michael, a pardon for aggression. (No rocket science required: To whom does Michael not make a call?) The one certifiable "butch" is Watkins as Hank; from his conniving, funny David Vickers Buchanan in One Life to Live onward, he's always in great shape and his quiet, friendly demeanor here more than equals originator Laurence Luckenbill, who had the better looking Larry as lover in Keith Prentice. In this new edition, Larry is played by Andrew Rennells, who's more sloppily spot-on as avowed open slut in dark stripes-over-white pants than stylishly light-suited Prentice. (Rennells, in real life coupled to Watkins, doesn't spare drive in Murphy's The Prom, either, giving "Love Thy Neighbor" a Broadway-at-the-Mall hard push.) British GQ writer David Levesley wrote of the 2020 version's ramifications: "You have to fear then that all this play does, by being presented so faithfully in 2020, is suggest this is still sort of the way things are: that gay men live cursed half-lives, where the only enemy greater than societal disgust is the contempt you hold for yourself." Patently the intent of the ultra right wing Christers, the hiding glad raggers in the Roman Catholic Church and the American Curia now ensconced in the SCOTUS, all of whom are itching to go back to the bad old days, to sanction the theatre of malice personified in The Boys in the Band with its rituals of crucifying one's self through praying and/or braying the gay away. The first go around did its job; this revival a backlash commercial. Courtesy of the charge card consumerism of the Upper East Side torture chamber bash, this query: Why hasn't Arden revived Sandalwood as a full body liquid wash? Never knew a time when the aphrodisiac on a rope didn't do the trick. (12/18/2020)

Phantom Thread is Daniel Day-Lewis's swan song from movies. I don't really believe it: when the right script turns up to showcase his and Meryl Streep's hermetic glories together, he'll be back. In the meantime, he's suitable as potential casualty in Paul Thomas Anderson's cryptic tale of obsessions and ultimate possession. Immersed in the English 50s world of antiquated fashion, his Reynolds Woodcock, one of five Agnes Nixon-like soaper names the director as writer couldn't resist, is a straight Momma's Boy version of a Cecil Beaton doily queen whose designs are by and large oppressively regal, smothered in lace and dipped in dour colors, for wealthy post-Edwardian hags. A fastidious taskmaster riveted to his routines and requiring revolving muses, he'd probably be freer and more satiated with a sassy NSA Suzy Parker but as priss he nabs the drab Alma, a plain Jane waitress at a rural inn played by Luxembourgian Vicky Krieps. (She'd pass as the look-alike daughter of Susan Wooldridge in The Jewel in the Crown.) Usually opposed to spoilers, I caution the following, mostly in chronological order, discloses too much but Anderson's script is a yo-yo; with the actors in frequent soft-spoken inaudibility—the rarely used cc option comes in handy—viewers are sedately reeling and befuddled by the to and fro. So here goes: Unaccountably smitten, Reynolds brings Alma to live at the House of Woodcock. Learning the trade, she becomes Reynolds' new inspiration, for whom he creates a couple of stunners, one a gown wrapped in 16th century Flemish bobbin lace over lavender that might be the movie's choicest. She's a far better still photo model in couture than as runway walker: as if to match her trotting frumpiness, there's a red atrocity making her look like she's wearing a way below-the-waist apron festooned with Grandmama's embroidery. Getting singular attention will be a wedding dress for a princess Nixoned as Mona Braganza. (The remaining three from Pine Valley are Countess Henrietta Harding, Nigel Cheddar-Goode, Rubio Gurrerro.) Alma intuits Braganza as a May-December threat. Throughout is the Day-Lewis employment of his long-established posing, this time as stares evolving into prickliness; he's a bubble level trying to adjust the imbalances of arrogant prerogatives. The toxicity is mainly short-lived save for the Barbara Hutton replica Barbara Rose (Harriet Sansom Harris); resentful of his sister (the stoic Lesley Manville) reminding him the chronic lush Rose is who keeps the House of Woodcock afloat—and sufficient reason to attend another of her weddings—he reluctantly goes, bringing Alma to witness Rose's face crash hard at the head table. While none of the other guests even notice she's being carried off, Reynolds and Alma feign indignation and go to her hotel suite demanding the return of the ugly heat-inducing dress, which she's still in as she lay passed out. What he doesn't get as contemptuous couturier impervious to changing style is how soon he may be twilighted, the reckoning of which comes when he enquires into Countess Henrietta's abandonment, flying into a tiz over the buzz about that "filthy little word 'chic.'" His sister refrains from mentioning how unchic his bum rolls are.
Alma has previously felt his thorny abuse too, scolding her for noisily scraping the toast because it's "entirely too much movement at breakfast." Apparently he's a goner for the whole day if "distracted" in the morning. Later, against his sister's warning, Alma prepares him a surprise dinner with, to his displeasure, asparagus with verboten butter, crabbing about the "gallantry" required to eat it. (Shaking on the salt, he's a candidate for high blood pressure meds.) A love/hate blowout ensues. As retaliation, she spikes his tea with grounded poisonous mushrooms, their effects manifesting when he falls into and damages the princess's bridal gown, due to be shipped the next day. Seeing the gown completed just prior to the collapse, Reynolds realizes it's flawed yet, drugged, unable to assess where the defect is. (We do: the folded satin support under the honeymoon set as offering isn't seamlessly integrated with the fold under the arms, leaving unsightly extrusions at bicep level.) Alma readily and dually does Florence Nightingale, assisting him up to his bedroom and, as he sleeps to recovery, helps to repair the gown and discovers a hidden label marked "never cursed" threaded into the hem. Awakening her as she sleeps on the fitting room sofa by atypically kissing her feet, he then emotes he can't do without her and asks her to marry him. We wonder if we're hearing him right, unsure if he's aware of the danger he's in or likes the danger. Off to Switzerland for their honeymoon, he realizes his mistake while watching her squirrel-like eating and belittles her dice shaking at Backgammon. Returning to London, overhearing how he despises her, she cooks up another supper, sauteing a larger portion of fungi, presented as an omelet. Staring at her, and she at him, and barely managing not to go at her for pouring water too loudly and taking too long to do so, he takes a bite. The more she masters the secrets of phantom threads, the longer she'll rule. Infatuated perhaps, Brian Gleeson's Dr. Hardy, in a fireside chat passing as informal deposition, may be less into than onto her. (10/16/2020)

Dozens have portrayed Winston Churchill throughout the years, including alphas Richard Burton, Brian Cox, Albert Finney and Robert Hardy and at beta level Simon Ward, Rod Taylor and Brendan Gleeson. Some of their performances, and from those I haven't mentioned, don't leave much lasting impression except for the Winstonian bombast and drollness, which are used imitatively and not the fault of the actors, as Winston hadn't received a fuller kind of scripted detailing until recently. There are now two standouts in the expansion—American John Lithgow in The Crown and British Gary Oldman in Darkest Hour. Almost a foot taller than Winston yet shrinking before us as he navigates to spare getting the heave-ho, Lithow, given the time and factual incidents to furnish character insight, is in immensely pleasurable as well as high command mode. Oldman, about three inches taller than Winston, is narrowly relegated by Andrew McCarten's script to the potential disaster of Dunkirk—wisely avoiding depictions of rescues Christopher Nolan's same year epic exposed to the peril of boredom by providing too many of them. The crisis is made vicious by the infighting in his own government left over from Chamberlain's limpy appeasement policy, espoused by Stephen Dillane's careerist snob Viscount Halifax.
Oldman says he aimed to do more than serious impersonation of temperament and speechifying, he's going for creation. More like first class re-creation: Demanding double-spaced memoranda, he's intimidating firecracker; shouting "Will you stop interrupting me while I am interrupting you," he's justified tyrant; hearing FDR explain how to get embargoed military planes across the Canadian border and onto England, Oldman quietly and dumbfoundedly repeats, "You did say a team of horses?" Whether in obstreperousness or fleeting emotions, he too is enjoying the ride, perhaps telling us he's thankful Lithgow preceded him—allowing opportunity to a master class. In fat suit, facial prosthetics and puffing on Romeo y Julieta cigars, one extra ingredient makes Oldman electric: sober for years, he seemingly continues to tap into boozed "edge," inhabiting Churchill's relentlessness with derring-do, which is often lost in actors after abandoning the bottle, in such examples as William Hurt and, in the last ten years, Anthony Hopkins. But a still-volatile ex-boozer remembers the benders, especially one lasting 70 days in London, so when a House of Lords elder itemizes Winston's vice—"A drunkard at the wheel: wakes with a Scotch, a bottle of champagne for lunch, another with dinner, brandy and port until the wee hours; I wouldn't let him borrow my bicycle"—Oldman appears to permit himself to smell the condensed vapors of the old black magic. Acting for this ex-souse becomes the safer replacement high, and can be felt even when downplaying characters, as in Tinker Tailor Soldier Spy, or a drunk like Mank. (He can fail too, miserably in The Laundermat.) With 2005's Pride and Prejudice, 2007's Atonement, 2012's Anna Karenina and 2017's Darkest Hour, director Joe Wright is unabashed peripatetic, refusing to allow his actors to be stationary rumps; borrowing "tunnel vision" set structure from Anna Karenina, he's staged Oldman and the griping opposition in crowded, narrow confinement, this time blocking without theatrical melancholia, deliberate and defiant as a reality playhouse moviemaker. Cinematographer Bruno Delbonnel and McCarten's hallmark compaction (the second of a roll starting with The Theory of Everything and later Bohemian Rhapsody and The Two Popes) are co-conspirators accommodating Wright's vision. Dillane, Lithgow's portrait nemesis Sutherland in The Crown, has as Halifax the last words after Churchill's empowering oratory to arouse the nation against any appeasement which brings Parliament to a white handkerchief-waving frenzy in the Commons Chamber: "He mobilized the English language and sent it into battle." The quote belongs to Edward R. Murrow, from his 1940 Columbia LP recording entitled I Can Hear It Now: "The hour had come for him to mobilize the English language, and send it into battle, a spearhead of hope for Britain and the world." (10/9/2020)

Glenn Close has for too long fit into the niche of bitch that when it looks like she isn't going to be one we're still expecting her to turn into one. In Björn Runge's The Wife, she's in optimum straightjacket control against pestering journalist Christian Slater, an untrustworthy scandal monger eager to do a biography about her Nobel laureate husband Jonathan Pryce after discovering the early obscure works of both the author and the wife. Over drinks in a Stockholm bar, he insinuates she and not Pryce is the mastermind behind his novels. Cautious about not betraying cool restraint, she exits Slater's ingratiating inquisition hoping to have temporarily mollified him; while walking back to the hotel, she's shifting into what appears to be a buildup to bitch mode, briefly exposed as she scolds Pryce's untidiness. Before the ritzy Nobel festivities begin, Close and Pryce learn Slater has also talked to their son and repeated the suspicion. As the unraveling proceeds, Close makes another but more dramatic exit—leaving the formal dinner in the midst of barely contained emotional turmoil: she's previously asked Pryce not to thank her during his Nobel acceptance speech, which he ignores by lavishly praising her as his muse. It's an embarrassing backward pivot; her character inalterably knows fame makes secrets more vulnerable and someone has already put the pieces together, as it only takes, you know, reading. She's been living the value of propriety, resolute about not publicly endangering her husband or herself and by consequential extension his stature and monetary worth. But in the limo she's threatening divorce and, back in the suite, the full bitch arrives, hurling invective about Pryce's chronic philandering, selfishness, his hack writing while throwing neatly arranged copies of his books to the floor and then packing a suitcase.
So many clues and cues advanced, we're well-apprised of what's coming next. The movie's final moments, however, aren't registering as punchy anticlimactic. Trapped by the movie's 50s device of the ever supportive wife's duty of silence, we're supposed to recognize her warning, on a Concorde Super Sonic, to take Slater to court if he divulges his hunches in an eventual book is an extension of more wifely silence of the fraud. What action could she take when he inevitably publishes the goods? What would be her defense in trying to save a reputation never deserved? Does she think the literati is going to support claims her husband isn't the male version of Lillian Hellman telling stories not true to his personal experiences? Fumbling fool Pryce doesn't even remember the name of the central figure in one of the acclaimed novels. Then there's Nobel itself, changed from the Helsinki Prize for literature in Meg Wolitzer's 2003 novel. From second tier to the grand prize, yet no one seems bothered by trashing the revered institution. (Strangely, the Nobel Foundation granted permission to use trademark and ceremony; how did it get so hoodwinked?) There's one opportunity to have an emancipating anticlimax to the charade and save the picture: for Close to join forces with Slater to reveal the truth. She'd become cause célèbre, gaining all the past dues like TV and magazine interviews, book and Netflix deals, being hailed the new icon of the "long suffering wife." With Runge acquiescing, Wolitzer, whose book is an acerbic screed about the sins of male cultural dominance in publishing, and screen adapter Jane Anderson are pulling a con job on us—turning a gifted woman writer into another pathetic Elizabeth McGovern, the sour graper who, ranting about the subservience of women during the Eisenhower era, evidently dissuades Close from a writing career to brave the function of appeasing kingmaker. Giving a tightly engineered performance, in which few antiquated stones are left unturned and fewer reactive grimaces deemed unnecessary, Close turns into an insufferable Mrs. America to be tossed into the dustbin of MeToo martyrs. (10/2/2020)
Text COPYRIGHT © Ralph Benner 2018, 2019, 2020, 2021, 2022, 2023 All Rights Reserved.