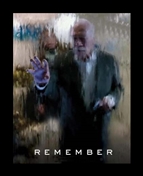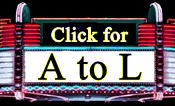 Adore
Albert Nobbs
All the Way
American Hustle
American Sniper
Amour
Anna Karenina
Argo/ZeroDark 30
Atlas Shrugged Pt 1
Atlas Shrugged Pt 1I
Atlas Shrugged Pt III
August: Osage County
Bad Education
Before Sunrise, Sunset
Before the Devil...
Begin Again
Beginners
Behind the Candelabra
Bernie
Best Exotic Marigold Hotel
Big Little Lies
Birdman
Biutiful
Black Swan
Blancanieves
Blue Jasmine
The Borgias
Boyhood
Bridesmaids
Bridge of Spies
Bright Lights
Broken Embraces
Bulworth
Burton and Taylor
The Butler
The Canal
Captain Phillips
Carnage
Carol
Chi-Raq
Cinderellla (2015)
The Company You Keep
The Conformist
Crazy Heart
The Crown
A Dangerous Method
The Danish Girl
The Descendants
Django Unchained
Doubt
Downton Abbey
The Duchess
Durrells in Corfu
Edge of Tomorrow
Enough Said
Exodus: Gods and Kings
The Family That Preys
Feud: Bette and Joan
The Fighter
Flight
For Colored Girls
Genius
Gone Girl
Good Behavior
Grace of Monaco
Gran Tarino
Grand Budapest Hotel
The Great Gatsby
The Help
Hemingway & Gellhorn
Hidden Figures
Hope Springs
House of Versace
The Hurt Locker
I'm Not A Serial Killer
I'm So Excited
Ides of March
The Imitation Game
Inception
Inglourious Basterds
Inside Llewyn Davis
Into the Woods
The Iron Lady
It's Complicated
J. Edgar
The Kids Are All Right
Killer Joe
The King's Speech
Kingdom of Heaven
La La Land
The Last Station
Les Misérables
A Little Chaos
Limitless
Lincoln
Looper
Ludwig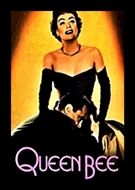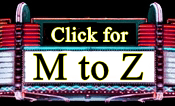 Mad Max: Fury Road
Mad Men
Magic Mike
The Master
Maurice
Midnight in Paris
Mildred Pierce (Winslet)
Mr. & Mrs. Bridge
The Monuments Men
Mud
Myra Breckinridge
Nine
Nightcrawler
Noah
The Normal Heart
The 100 Foot Journey
Outlander
The Paperboy
The Passion of Ayn Rand
Philomena
Pinero
Pittsburgh
Political Animals
Pompeii
Prometheus
Quartet
The Reader
La reina del sur
The Revenant
Revolutionary Road
Robin Hood
Romantic Englishwoman
Room
Rosewater
The Rules of the Game
Safe House
St. Vincent
San Andreas
Savings Mr. Banks
The September Issue
Sex and the City 2
Shame
Sherlock Holmes
Shooter
Shutter Island
Silver Linings Playbook
A Single Man
The Skin I Live In
Skyfall
The Social Network
The Sorrow and the Pity
Spotlight
Stalingrad
Still Alice
This is Where I Leave You
Titanic 3D
To Rome with Love
Trainwreck
The Tree of Life
Trumbo
Truth
12 Years A Slave
2012
Venus
The Walker
War and Peace
War Horse
Whiplash
Wolf of Wall Street
Woman in Gold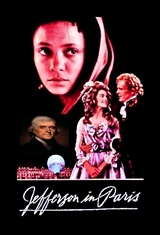 One explanation for the dismal box office for the Ismail Merchant and James Ivory production of 1995's Jefferson in Paris: Nick Nolte. Audiences for so long saw him as a contemporary tough that they flatly refused to buy him as a wigged Thomas Jefferson. Understandably they didn't want another Pacino out of Revolution, and it may also be that moviegoers, liking him in The Prince of Tides, feared another pathogen of "sensitivity." What is the fundamental amazement is how good Nolte is and it doesn't take long for him to win us over—when he sets his eyes on Greta Scacchi's Mrs. Maria Cosway. Their combined charm, politeness and ditsy chatter are unexpectedly seductive: Scacchi captivates, Nolte disarms. The Tom & Maria "affair" is faithful to history's public account: that, after the death of his wife (to whom he kept a deathbed promise never to remarry), Jefferson, accepting succession to Benjamin Franklin as ambassador to France during the last years of Louis XVI and Marie Antoinette, discovered the continent's laissez faire regarding sex and while engaged in cathartic merriment he met Cosway, with whom the same pleasure is sometimes assumed but not factually certain. Some historians conjecture that a marriage was impossible even without Jefferson's commitment to his wife: Maria was socially and financially strapped to a loveless union with effeminate dandy Richard Cosway (Simon Callow), the screen pairing of which, in flouncy cosmetics and curlicue coifs, get a lot of laughs. At the same time, Jefferson was wary of a scandal could erupt over his mulatto slave Sally Hemings (Thandie Newton) who was brought to Paris to tend to his two girls. Producer Merchant, director Ivory and Ruth Prawer Jhabvala (writing one of her rare original scripts) are satisfied it was in Paris that Jefferson and Sally began their forty year companionship and much to the consternation of Jefferson's daughter Polly, played annoyingly by Gwyneth Palthrow. Done in that compulsory Merchant & Ivory mode, meaning the atmospherics of their movies look richer than their budgets—and convincing Touchstone Pictures to unwisely push for an initial "reserved seat" release—this movie is actually niggardly pre-occupied with economic self-consciousness: bad enough that it's skimpy on Jefferson's diplomatic duties, but his eye-witnessing to the lead up of the French Revolution is scaled to be an "event" happening outside his windows. The only things guillotined are asparagus shoots. (7/27/2018)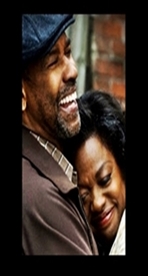 FENCED IN: After watching Flight, some of us appreciated that Denzel Washington, as the pilot retaining elements of conscience to resolve his dilemma, hadn't yet turned into Sidney Poitier as a pontifical gasbag. Given the dearth of better material, we did start feeling apprehensive about the inevitability he'd likely have a go at that routine. And guess what? In 2016's Fences, which Denzel directs, he's inching close and then closer. He's calculating and dominate in a way Sidney might have been if he had had the guts to play beyond his goody two shoes roles. Sidney was, of course, never an actor destined to play a glowering Eugene O'Neill character out of The Black Man Cometh; he went ever-more dull by trying to retrofit just about every part with the outrage of a choleric black—he and his raging terminus persnickititis eventually souring into obsolescence. Having peaked when slapping back at a bigot in Norman Jewison's In the Heat of the Night, he was all down hill for failing to take risks; he wasted the untapped modality of commander as centerpiece to tap into playing iniquity with self-justification, one of Denzel's specialties. In Fences, integrating the spectral presence of Sidney's self-possession, Denzel's an embittered son of a bitch garbage hauler who, because he believes he was denied a baseball career because of race, refuses to allow his son a promising career in football. He's also an egoist, a boozing adulterer, a felon who served time for robbery during which he killed a witness. From the second Pulitzer prize-winning play by August Wilson, the first received for The Piano Lesson, and both part of "The Pittsburgh Cycle" consisting of his ten plays that made him the unmistakable black O'Neill, the familiar territory is nothing if not predictably depressing. Doing in Wilson's jeremiad is an exceedingly rehearsed smoothness smothering any spontaneity, every turning point glides by. Denzel even uses the same kind of green lawn chair from the 2010 Broadway production in the sequence in which he and a few others are sharing a pint of gin. In fact, this is the Tony award-winning revival with the same cast, filmed in the Hill District of Pittsburgh. Notwithstanding cinematographer Charlotte Bruus Christensen's applaudable measures in opening up the confines to include streets and backyards to naturalize the play's voluminously prefigured dialogue, Denzel is determined to overweeningly auspicate much of it by modulating his voice to get the wordiness to flow, to make it all sound eventually significant and relatable, if only we knew what beyond the inevitable. Well, we do know: the role is the gateway for him to play Hickey in O'Neill's The Iceman Cometh on Broadway. For a while Viola Davis fits into Wilson's schemes to project the patient, put-upon, built-like-a-Mack-truck mama; she's certainly as fine-tuned, especially when hanging what look like kitchen towels on the clothesline. (A bit later a few towels go missing.) On cue come her tears and, dismayingly, the Oscar bait drooling and I want to yell, Wait a minute! You're a g.d. good actress; it's not necessary to make us feel physically sick. (Must confess not getting over Thandie Newton's gobbling in Beloved, either.) The pleasures in watching Denzel and Viola are increasingly marginal; victimized by the shortage of quality parts for blacks, they end up as variations, sometimes composites, of their resumes. During involuntary hiatus from artistry, they're entitled to go for the big bucks—Denzel will be back as The Equalizer and Viola dons bad glitz and postiches to bring cachet to the insulting tawdriness of How to Get Away with Murder. Unsettling is that they may believe they acquit themselves for kneeling to Wilson's fenced-in slobberings, which are neither artfully reverential nor sufferable. (6/8/2018)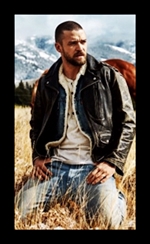 WHO IS THIS GUY? Watching Justin Timberlake's performance at the 2018 Super Bowl, it finally hit me: he has no self-identify as a performer; he wants, maybe desperately, to be adopted as transmeister of rap, funk, hip-hop and honky cool. Didn't find anything flagrantly objectionable about his singing and dancing, other than as hard worker he's like ZzzQuil. Something the New York Times music critic said about him rings true: "We are now approaching the 12th year of the national delusion that Justin Timberlake remains an essential pop star." What many of us experience when Justin's in range is our radar cranking up. He tried in Friends with Benefits to deal with what the microwaves have long transmitted: his character is questioned twice if he's "sure he's not gay." That allowed the acknowledgement of audience intuition to come into play, having been around since at least the heydays of 'N Sync, during which his fellow group members also thought he was, and reasserted when the swish alarm goes off in both FWB and The Social Network. Frivolous to say that his loose cheeks ambiguity doesn't matter; in our intense social media world that violates privacy, everything somehow matters. But during the halftime show and in listening to his album Man of the Woods, our radar is picking up a more critical issue—that he's manufactured. Our sense of his lack of realness is central to our responses to him, that his scarcity of originality points us in other directions. Healthy-looking, he escapes physical comparison to Michael Jackson and Prince while stealing their Juicy Fruitiness with second-rate Usher terpsichorean flourishes; in "Can't Stop the Feeling," for example, Motown is modified as updated Disney hipster bubble gum that gets sticky in the echo chamber of yesteryear. This in part explains the heavy batch of negative reviews of his halftime gymnastics, and in part the less than happy reception his album has received: we're still waiting for Justin's comingout—as whoever the hell he is. His long list of musical accomplishments and accolades wouldn't be less than impressive if not for the mirage; once the curtains close on his pansexual vibes, he pretty much disappears from memory. (Those who have attended his concerts say he turns every sex on; we who haven't seen him this way can accept the impact because what we've shared "live" with a favorite performer known for sexing up isn't always duplicated by video, either, as taping tends to quell communally felt eroticism. It's the old "you had to be there" thing.) For casting agents, the illusiveness exacerbates efforts to find the right parts for him. Of his movies to date, Bad Teacher is more in tune with what the NYT calls his "lightly carnal" persona; when dry-humping Cameron Diaz, his idiocy recalls Marilyn Monroe's twerpy love interest Tommy Noonan in Gentlemen Prefer Blondes. And not a bad thing—Justin may well be the modern variant of the doofus space cadet sans the THC factor who wins us over. (And like John Cusack in The Paperboy, he has the guts to show seepage.) No stretch at all to say that he'd have been preferable to Ryan Gosling in La La Land. Currently lacking gravitas, he's clumsy in dramatic parts and the very good actors who surround him are in support to keep him anchored, especially true in Edison, Runner Runner, Trouble with the Curve and Inside Llewyn Davis. With his preferred emphasis in sensual black pop culture, perhaps he could hook up with Tyler Perry to make the long overdue musical covering a few dozen shoovgie classics. Isn't unimaginable the level of concupiscence he might bring to Earth Wind and Fire's "The Way You Move," or how infectious could be a white bongo fever for Stevie Wonder's "Another Star." As a postscript of sorts, there's some good news: Justin's Jordan IIIs, worn during the halftime show, sold out. We're not sure if audiences have recovered from his attire, which suggested a hick-hop survivalist lost in the Minnesota corn stalks. They might have been more forgiving if he had worn what we see in the above photo, taken during the shoot for the cover of Man of the Woods. The message the picture imparts is clear: this is the most butch the braspberry's ever been. (5/11/2018)
About a mammoth canon dullishly hauled, pushed and hidden by thousands all over the terrains of Spain, Stanley Kramer's The Pride and the Passion is more widely derided for its acute miscasting of its male leads. Cary Grant is in a weird kind of finned crew cut and poorly fitted embellishments as a 19th Century English officer. We're hoping Professor Higgins will stop by the caravan to help Cary articulate clearly but even if he did, we wouldn't be spared the awful truth that Cary was convincing only as star and seldom if ever as an actor of range. Some postulate that he cultivated foremost his image and believe, without disapproval, he perfected being a star. By the mid 50s, though, he came to a light bulb moment—that that's all he was; when he tried to be serious, as in this travesty, he failed twice: as the actor he wanted to be and as a dependable star. Not long after this picture, and partially because of it, he took psychotropics under a doctor's supervision, and one of the mind-bending conclusions from his trips was that audiences neither wanted nor believed him as a British military pansy; they wanted him to remain the persona of comedic suavity and look good enough to snack on. Frank Sinatra didn't fare any better as a Spaniard: whatever pretense of credibility was doomed from the start when in his perpetual tantrum mode, he told the director that he wouldn't—and didn't—do more than one take per scene and left location shooting seven weeks before completion. (He had to hunt down wife Ava Gardner who, the Madrid press reported, was slurping the fruity Sangria with some of Spain's eligible toreadors.) The lure for viewers is Sophia Loren and her dance is this epic's pièce de résistance: with her lips parted and moist, her meaty hips defyingly slinky, her boobs bouncy and consumable, she's absolute trash sanctified. We sense she's more woman than under-equipped Cary, who during filming fell madly in love with her, could handle. (His need to conquer and marry her was psychologically slimy, the details of which Sophia has always been gracious not to repeat.) The movie has a load of bad studio shots spliced into what is pretty much an outdoor adventure: the sloppiest is with Cary and Sophia the night before he fires the canon for the first time. We think we know what the prop is that they're gathered around but no bets. There are some idiot fun moments: Cary in a knife duel, freshly starched and pressed; Sinatra furiously whipping mules and later Cary carrying him instead of Sophia through the blown away stone wall of Ávila; the unintentionally duncy as well as problematic Ku Klux Klan-like religious headdresses used during Holy Week. A few pluses: Spain's castles, cathedrals and wide-open spaces and a mildly striking sequence when huge straw balls are set afire and roll down toward a French military camp. No one can account for Kramer's DGA nomination for this would-be hardticket, a missed opportunity for the tipsy "in" theatre party crowds who are usually among the first to enjoy the fortuitous laughs. Based on C.S. Forester's The Gun. In VistaVision. (4/20/2018)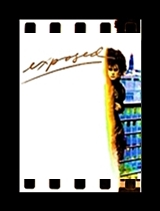 Of the alleged Hollywood perps who have been outed in the #MeToo rage, director James Toback is my personal choice as the most satisfying to have been exposed. He's two tons of misogynist vile, a sexist, repulsive Jabba the Hut who now has more than 350 claims of abuse lodged against him. These claims aren't out of the blue; they've been around and building for years and those of us who loved Pauline Kael wonder how it was her usually well-tuned radar didn't pick up on his super sleaziness. Liking bad boys—another one is Sam Pechinpah—she risked plenty in doing so: she was lured from her cushy perch at The New Yorker as America's bitch supreme to make her first foray into movie making with Toback in Hollywood, in a project titled Love and Money. That experience lasted about a month before she got the boot, unable to resolve her editorial and artistic conflicts with him over the script and whatever else. Though she remained "out there" for several more months, doing busy shit work for Paramount, she did so out of desperation because she had nowhere to go and, worse, she was to suffer the additional crushing embarrassment that the magazine's beloved editor William Shawn didn't want her back. ("Corrupted," he would utter in meekly spoken contempt.) While he'd later soften and allow her to return, everything changed when she did: her assumed invincibility as critic became a growing party joke. So did Toback, who went on to make Love and Money and that bomb was followed shortly after with another bomb called, appropriately if not presciently, Exposed. As community college claptrap—a 1983 roly-poly Woody Allen gone inchoate—it's probably not worth talking about, yet because of his recent troubles, it now reeks of foreboding comeuppance. Even if we aren't too sure what's going on, the movie is strangely predictable, boring and very bad. There's some kind of terrorist avenging taking place, the hatred having started back in Auschwitz; yes, another one of those. In the starring role is an inconceivable Rudolf Nureyev as the flip side of his Valentino. He's gone from the Ken Russell Faggot Academy to Butch Correspondence School: His gait calculated, his pants brown corduroy, his jacket black leather, his coarse hair urgently in need of a Pantene 3 Minute treatment. Miraculous that we're not too embarrassed for him, like we were in Russell's fiasco, and he manages to pull off the violin seduction. (When revealing his gluteus maximus, we no longer have to guess what interested Tab Hunter.) At the time of the movie's release, both Time magazine and Roger Ebert predicted in terms to gag on that Nastassia Kinski would become the next superstar. In looking over her résumé these days, the biggest thing going for her back then was her agent having booked her for three movies in one year and, as the worst thing, a Time cover really can be the kiss of jinx. (Her singular talent, restricted to glossies, is going from ravishing to ravaged to ravishing again.) But back to Toback, who, a magna cum laude graduate from Harvard, enters the egotist zone believing he could afford to be seen as a prof in his own production. Exacerbating the soon-to-be infamous scumminess, he's a chub schlub who sounds suspiciously like Kael on Toback in her review of Fingers; he roll calls authors like Dostoyevski and Kafka and scribbled on the classroom blackboard are the names Orson Welles and A Touch of Evil—clumpy clues to what's going on? The role might have been a classic cameo for John Belushi—a slob who gets screams as erudite teach. What seems fitting in the movie is Toback mirrors insistent masculine dysfunction; he's not merely a dick, he's an offensive limp dick. Reportedly Kael forgave his ignominious behavior towards her in Hollywood and, in a photo included in Brian Kellow's biography of her, seems to have invited him to her 80th birthday party. The #MeToo-ers won't be that forgiving. (3/9/2018)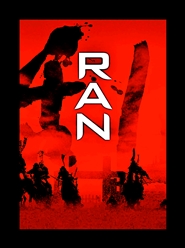 Akira Kurosawa is often eulogized as the visual version of Shakespeare. We've heard this equivalency long before he passed, as far back as The Throne of Blood, and, to make the connection seemingly indisputable, his 1985 epic splash Ran is touted to be the ultimate King Lear in warlord drag. Writing the screenplay on and off for years, basing it on Segoku-era military leader Mori Motonari who had three sons, he acknowledged using the Bard's tragedy to frame the bloody tohubohu of sixteenth-century Japan because he needed to make sense of what is inscrutable Shõgun action, to keep it from becoming another Kagemusha. (Could be said uncomplicatedly the latter is about a horse dethroning a fake.) As with Lear, themes abound: the suffering of lovelessness, deserved or not; the battles of inheritance; treachery; nihilism; and, obviously, chaos. These and other motifs drift in and out like the inclement weather did while filming and that is the movie's saving grace, a feast of atmospherics by compromise with nature. The fog and chill of Mt. Fuji were storyboarded before shooting started; the volatile weather, however, enhanced what the Bard might be envious of—the soaked-in-disease ambiance, which in turn adds intense contrast to the Oscar-winning costume designs by Emi Wada and Oscar-nominated art/set direction and lensing. But let's be honest, the punches in the prolixity of Lear don't easily roll. They didn't for Laurence Olivier, either, in the 1983 Granada Television's economized video version, though he managed to capture Lear dispensing and suffering from the biffs: his hands spin from his gray bearded face and then blows a lewd, incestuous kiss to his beloved Cordelia—yet is it a kiss?—and he virtually sings an agonizing aria mixed with disdain and hurt when he's turned away by his two other daughters, bitches Goneril and Regan. Kurosawa's vistas and bloodbaths are compensation for pent-up emotions without actors verbally expressing them, forfeiting the rot of familial dysfunction to choreographed pantomime, to horses, landscapes and rifles. If the peril in the theatre of Bushido is much the same in Shakespeare's tragedy—the pathologies keeping us in a deep freeze—the settings and tempestuous action are satisfying substitutes, delivering the master playwright's pre-cinematic senses the British usually and over-respectfully avoid. Some time before Ran, Peter O'Toole wanted to play Lear with Kurosawa directing. It's okay to grieve the lost experience. (2/9/2018)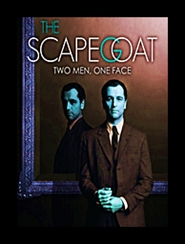 Might have zapped right by a cable movie channel's airing of Daphne du Maurier's The Scapepoat. But Matthew Rhys, who's currently playing in The Americans and in Spielberg's The Post as Daniel Ellsberg, stars as two men looking so much alike that, without sharing an ounce of the same blood, one of them plots to steal the other's identity and the victim ends up rather unwittingly replacing the plotter as husband, lover and father. Directed and adapted by Charles Sturridge in the generally satisfying ITV tradition he's amenable to—having respectfully co-helmed with Michael Lindsay-Hogg the ITV miniseries of Brideshead Revisited—this 2012 version of The Scapegoat is a disporting stretch. Resisting duplicating the stuffy chit-chat of the novel, which is set in France and has a different ending, Sturridge changes the locale to Britain during the period covering Elizabeth II's coronation and dabs with some 21st century cynicism. Sometimes we're not sure what the hell is going on and for a while Rhys doesn't, either, yet he wins us over by the uncomplicated truth—simply telling his "family" that he isn't the real husband and father, though they regard his confession as a joke and dismiss it. Not having the physical authority to play Darcy in Masterpiece Theatre's Death Comes to Pemberly, which is neither a masterpiece nor needed, Rhy's slightness works for him here; he's sort of inconsequential—until it matters not to be—and it's his good fortune that he's acting opposite actors who likewise aren't of much consequence. Except for Eileen Atkins, who requires an expanded presence; it's she, not her home care nurse, who needed to tell Rhys that he "smells" differently than the man whose identity he's replaced. (We do wait for any of the women, including his city paramour, to detect it and/or the differences in his package.) The slightness of Rhys also works in admitting that he isn't much good at setting straight the family's ruinous finances; in fact, he's relieved to have to admit it. As the climax is about to arrive, allowing the return of the rogue husband, Sturridge inadvertently confuses: we can't comprehend how it is that the bastard convinces someone so quickly to commit suicide; scenes seem to be missing. Then the director moves guardedly during culmination, hoping to prevent any hint as to what happens in the clash of the dead ringers in the shadow of a raging furnace to ensure a guessing game. A bit more intriguing is what the movie suggests as the victor watches Elizabeth II ascend to the crown. The B & W 1959 movie version may now be more noteworthy for its star Alec Guinness often looking a lot like Kevin Spacey. (1/26/2018)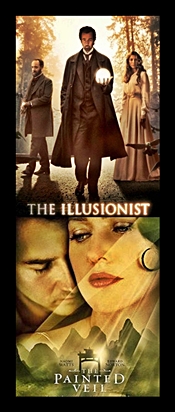 DOUBLEHEADER: Edward Norton's lean muscularity would impress us in 1996 with Primal Fear and The People vs. Larry Flynt; scare the hell out of us in 1998's American History X; drift us into savagery as the insomniac narrator in 1999's Fight Club; mollify us in 2000's Keeping the Faith; and make us mildly swoon as an unlikely old fashion matinee idol in 2006's The Illusionist and The Painted Veil. Neither of the last two received wide box office, though the former managed a very decent return by the power of word of mouth. It's not hard to be captivated by the major elements—Norton's persuasiveness as legerdemainist, the benighted photography by Dick Pope, the subtle visual effects (that last stage trick startling, which later we think we should have seen coming). Coalescing without the drudgery of heavily weighted phoniness, the movie does have the feel of an art farter; part of its fun is our enjoyment in spotting director Neil Burger's messy implementations: a few seconds too long at a water bank scene alert observing eyes of needed correction; inspector Paul Giamatti's barmy self-amused slow uptake on just what transpired; Rufus Sewell's crown prince wasting time locking doors and windows; the last camouflage heading toward the train a bit cheesy; the idyllic provinciality foretelling boredom. Jessica Biel, born in Minnesota, emits Euro beauty and élan. (The optics of Burger and Pope have been influential, particularly with James McTeigue's The Raven, in which John Cusack goes all out as the dipso Edgar Allan Poe searching of his lady love kidnapped by a serial murderer replicating some of the author's infamous dispatches.) Why The Painted Veil didn't inherit the same viewership of The Illusionist is still a baffle. John Curran's version of Maugham's penitence allows us to appreciate again Norton's gift of convincing range. Screenwriter Ron Nyswaner (Mrs. Soffel, Philadelphia) believed the original "one dimensional" perspective of character Walter was too limiting—Maugham wrote in third person with a decided slant favoring Kitty—and expanded the view of her bacteriologist-husband. The balance works; Walter evolves into the dual humanist he hadn't discovered in himself—a devotee to the welfare to the populace and pardoner of weakness. (He also heats up at just the right moment.) Hadn't fully realized until recently how many movies Naomi Watts has been in; where I'm currently living the cable movie channels seem to be showing nearly all of them and except for wilted blonde dos here and there, she's very adaptable, able to connect with King Kong, humorously berate her mother as an "idiot," "imbecile" and "lunatic" all in the same scene in Allen's middling You Will Meet A Tall Stranger and titillate in the kicker Adore. (Had forgotten too, one of her earliest appearances is in Australia's groundbreaking miniseries Brides of Christ back in 1991; ten years later she'd earn an Oscar nom and win the National Society of Film Critics award for David Lynch's Mulholland Dr.; and, about-face being unpredictable, a Razzie nominee for Diana and Allegiant.) Responding to her in The Painted Veil in which she plays Kitty, who gets shipped off to cholera-loaded China of the 1920s as retaliatory action for indiscretion, permits an ideal showcasing of her tenaciously clinging aloofness. She echoes Annette Bening's persistent chill, and it must have been one of the reasons Rodrigo García cast them in 2009's Mother and Child. In Maugham's melodrama we're required to bestow sympathy to Kitty; in the movie, we're not that quick to absolve. With Stuart Dryburgh offering up some exquisite imagery of China, this is a first-rate period piece about emotions in reserve that has a turn we all know is coming yet what we're not prepared for is how deeply affecting it will be. (12/29/2017)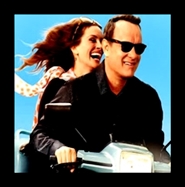 Is Larry Crowne any good? If I said the movie was better than its legacy—click here for the details—it might sound like revisionism, yet, in deciding to take a second look to satisfy myself that it's worth watching and not as a curiosity, it got funnier. There are risks for Tom Hanks and Julia Roberts together in a very small movie: do they play "small" so as not to allow their matching fame to overshadow everything else and hope audiences buy it? Do they play "big" as in dominating the picture so that we'd forget their characters are ordinary people in likewise circumstances? (A non-issue ordinarily, in that both have been successful playing commoners.) They move to the middle, using their fame to keep us interested but don't allow themselves to dominate except by their uncommonly likeable presence. As luck has us, Roberts's character isn't someone who wants to be that friendly—she's a community college teacher with a "Boozilla" attitude up the kazoo: she's super eager to cancel her classes in public speaking if there isn't the required ten student minimum in attendance; she's not up to snuff with pop culture—unaware of the difference between Star Trek and Star Wars; she doesn't know how to turn off the MapGenie in the car; she's disgusted by her husband's porn addiction and gets angry with him when he knocks her for not having big knockers. She uses her edginess almost imperially, by and large in the classroom where she can hold reign, being bell-ringer impatient and curt, probably wanting to laugh yet withholds. Having another "demon rum" hangover, this time from a previous night's unplanned outing with Hanks, she enters the classroom wearing evidence-hiding sunglasses and must offer an apology to him, daring to ask for his discretion, as her standing in academia could be jeopardized since he is, technically, a student. After those Robert Langdon talkathons, that does seem a reach, but no one does Everyman better than Hanks, this time facing the ever-changing vicissitudes of the dangers of steady employment. Larry doesn't blame anyone for his lack of higher formal education, which is the said reason he was let go because without a degree he couldn't be promoted at U-Mart. Entering college for the first time, he enrolls in two courses we're aware of—Roberts's and George Takei's economics class. Using his ingratiation, an inexhaustible asset, Hanks gets us to swallow a large portion of the role. (Only a few times in his career has he failed to win me over: not as you might think in The Bonfires of the Vanities but his stint as a death row corrections officer in The Green Mile and his immigrant trapped in Spielberg's The Terminal.) A few extra gulps are required when Hanks the director loses track of supporting act Bryan Cranston, who buffed up and bleached his teeth, and when as co-writer he allows himself to get an A+ for what at max is B+, though the George Bernard Shaw quote is sufficient as well as politically prescient to forgive him. And a big gulp over Hanks's magnanimity about that ten student minimum: there's one whose face, voice and mannerisms conjure a shadow we don't need. Always the nicest of the nice, he gives Takei and his sonorous voice a very amusing turn. (9/11/2017)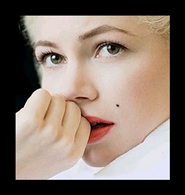 Simon Curtis's 2011 My Week with Marilyn has three things going for it: Michelle Williams in an Oscar-nominated performance as the star, Eddie Redmayne as the young assistant Colin Clark who's enamored and, within the story of the making of 1957's The Prince and the Showgirl, the sweet story of their questionable fling. Based on Clark's 1996 The Prince, the Showgirl and Me and his 2000 diary that carries the same title as the movie, they cover much the same territory as Olivier's remarks in his Confessions of an Actor. (If you've read that one, you come to the conclusion that he doesn't confess enough.) Clark's diary, written two years before his death, alleges an affair with her that's missing in the first book, and the secret stayed mum for around fifty years. This alerted the suspicious entertainment watchdogs at The Guardian. No disputing he had been hired as a gofer principally because he was the son of Sir Kenneth Clark, the celebrated art historian, and the ordeals endured by the entire crew are factual. The snoops, however, don't buy the beddy bye. But who's to say, given her states of mind and emotions, exacerbated by booze and drugs, what she may have encouraged when alone with Colin, since he was—and is played by Redmayne as—a puppy. Truthiness is at play here: Williams gets to some of Marilyn's fleeting essence of magnanimity. She and Curtis seem acutely aware that viewers are tired of Marilyn's repetitious conditions—it's become a bane as well for actresses trying to play her—and lessen considerably the exasperation by giving her an open heart with a bit of early history popping out. In this version, Marilyn connects to real people as refuge, to say to someone like Redmayne's Colin, "Come on, let's take a dip." Not at all farfetched that as lonely superstar she'd want to cuddle and play with an adorable puppy, maybe grant a fuck as bestowal to a younker who isn't trying to enforce dominance over her. Surprising me more than anything else about Williams is that she bares a stronger resemblance to Barbara Nichols than to Marilyn. (And I admit sometimes confusing Williams with Carey Mulligan; they do seem interchangeable.) Redmayne has been dream casting for several years: in The Theory of Everything, in The Danish Girl, and as Colin, for whom he comes fully equipped: requisitely a cutie with just enough appeal not to overshadow the star, sufficiently naive to be excused for crossing the line, a gallant who won't kiss and tell for years. A bonus attached: when he grows up, he'll make a decent Bond. If accounts of her histories with men are even half way true, Marilyn did herself a disservice in not taking Colin home. That generosity might have helped save her. (9/1/2017)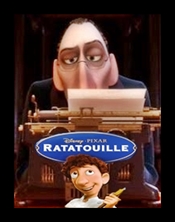 RATS GALORE: Rats as love objects? Pixar faced some Disney executive consternation when wanting to make 2007's Ratatouille, about a Parisian restaurant virtually overwhelmed by one of the public's most detested creatures. Spotting them rummaging through garbage or crawling out of sewers, or moving across the lawn late at night more than adequately explain the revulsion. Thus it takes guts to turn rodents into entertainment and the teams responsible for this—way too numerous to mention here—deserve kudos for their audacity in putting them in a kitchen. We're all thinking the same: how do they decontaminate? Ingeniously. Dependent on the overload of the cutes, this is still daring stuff even for animation, an art some of us only partially respect. We've seen too many Disney productions and the knock offs and the misgivings multiplied after two of the form's biggest hits—the 1991 Beauty and the Beast and 1994's The Lion King—received unwarranted lavish praise. Their art work seems labored, with some imagery meeting standards while the bulk lack clarity, contrast and defining details. For example, as the former opens, the pastoral village is colorful in a Thomas Kinkade palette. When discovering the beast's gargoyled Neuschwanstein and Belle becomes captive, he offers her his beloved library; it's a disappointing mass of blur and too quickly discarded. Following the transition of the beast to prince, the castle undergoes a changeover as well but doesn't appear finished. A lot of shoddiness in, as well as a shortage of, practicality: when wolves are attacking her, the beast and the horse, we haven't any idea how she gets the massive hulk on the horse or, in another rescue, her fatty daddy. (The horse may be the more neglected love object—he has to nudge Belle into showing affection.) The artists for The Lion King have conceptualized Africa out of its travel poster lushness, which was intentional; in the course of doing so, they inadvertently sabotaged their efforts with an Africanized spiritual as overture, making just about everything that follows redundant. Two majestic touches in a rat save it: the cunning incorporation of the facial contours of Jeremy Irons into Scar and granting him a full onslaught of drollish maleficent elocution. Before Ratatouille, he was the top choice as the best phonation in animation. That honor now shared with Peter O'Toole as Anton Ego, the feared rat as Paris food critic whose favorite pastime is pecking away to kill off all those Chefs Boyardee. Maximizing the vox to a near-poisonous yet at the same time mellifluous British drawl to match the sardonic caricature of his elongated scowling face and stilty fingers, the inimitable sounds are love play. The joy in his lark, said to be modeled after French actor Louis Jouvet, is sweeping; a new criterion has been established. So too the animation: the clarity and detailing, particularly in the kitchen, are eye-popping. Computer-generated, the graphics don't produce toil in workmanship or that dreaded puppet twitchiness to bring the deadness to life. Maintaining the energy in abbreviated action, which is one of the assumed charms of animation, there's brisk polish in the continuity of movement; the animators are never sloppy in getting exaggerated activities in the restaurant humorously, adroitly right, including the instructive jerking of hair. Bringing a tourist view of the City of Light, which is also intentional, the artists provide a new definition for photosynthetic—altering images with filters to enhance the glowing artifice rivaling reality. (Those artists associated with 20th Century Fox's 2011 Rio advanced this technique with breathtaking results.) CNN's Anthony Bourdain adds one more element of praise: "They got the food, the reactions to food, and tiny details to food right—down to the barely noticeable pink burns on one of the character's forearms." In the developing and producing stages for more than six years, Ratatouille will accrue a near-infinite list of people to credit and appreciate, with two stand outs as representatives of skill sets: director Brad Bird for his guiding pluck and, of course, O'Toole. In all of the Academy's recent attempts to be more inclusive, it's long overdue that a category for Best Voice Over be added. That wouldn't be so much a legacy borne out of sentiment as much as necessary recognition. Animation to succeed requires the art of vocality. (8/11/2017)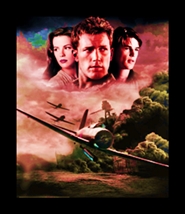 TOO MANY FRONTS: Admit to falling prey to the barrage of bad reviews for Michael Bay's 2001 Pearl Harbor and kept away. Throughout the intervening years when it too frequently aired on cable, I'd tune in for a few minutes at different points (never from the beginning) for the quick filler up on its clichés and assumed historic inaccuracies. Liking Kate Beckinsale, but already fed up with Ben Affleck and not impressed by Josh Hartnett, it was easier to click onward and forget. Now, raining in Vallarta, with nothing else worth watching, and a chance to see a good print from the start, there is, mea culpa, more to it than the nasty critical responses and Razzie noms. This big fat war rouser ain't too bad. Guessing, the huge success of the romantic side of 1997's Titanic hurt the romantic angle of Pearl Harbor. It would, in part, facilitate a backlash against its screenwriter Randall Wallace for supposedly having lifted the Titanic formula. Another part of the backlash towards him came from having written Mel Gibson's Bravefart, now regarded as an embarrassment. (More to critics who raved and Hollywood conferring Oscars, both groups having been duped.) Clear now is what survived in Wallace's original script isn't the culprit, it's the additions by uncredited writers and Bay himself in the form of actions without any basis in fact. The most egregious fabrication being that the Japanese pilots attacked a hospital and civilians. No alternative facts here; both sides and witnesses agree it never happened. Bay's excuse for the hospital being blasted by enemy pilots manning their gunneries was to make the sneak attack even more barbaric. Had he just moved Kate to the vicinity of a hangar, those wowie effects would have been just as powerful. (Her desperate search as nurse for an improvised tool to cut away patients otherwise entangled in beds and help them escape the ensuing explosion is quite potent.) As for the love triangle reeking of drippy opportunism, Bay offers the defense—and people who lived there before and during have confirmed—that the carefree, idyllic atmosphere of Paradise was true to the period and, with very few privy to the imminent attack, what would occupy its residents with overactive hormones more than hard-ons and wet panties? Possibly due to Armageddon or having directed those Donny Osmond music videos, the critics were gunning for Bay. He has his ace, though—the spectacular attack itself. A combination of real ships and planes, special effects, tons of stunt men and CGI, we're right there, just as we're right there when the unsinkable starts sinking, just as we are when Tom Hanks heads for blood-splashed Omaha Beach in Saving Private Ryan. The brutality in Pearl Harbor is such that some of it had to be excised from the theatrical cut, restored in a subsequent DVD, and every bit of it believable. Even when we can't believe it: the men hopelessly using their basically worthless rifles to shoot the Japs down. Tora! Tora! Tora! never gets this close. Early on it's established that the "acting" will alternate between dual indignation: "You love me but when I'm out of sight you start fucking what's his face?" and the gung ho of "Haul ass to our planes, fellas...let's shoot those mother fuckers to oblivion." (Language restraints exist in the PG 13 release, also restored later.) Affleck renders a gooey farewell to his buddy who, as the movie's major sacrifice, manages to leave Affleck's eventual wife preggers. Sort of keeping all the upchuck in the family. Bay's vision suffers from sprawl—too many war fronts; we're watching an abridged Winds of War. Wouldn't have hurt any if Ali MacGraw and Jan-Michael Vincent appeared as guest victims to pay for their acting crimes. (7/28/2017)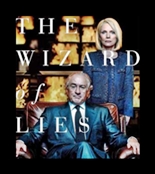 COZENAGE: As with Samuel L. Jackson and Anthony Hopkins, Robert De Niro has zapped my tolerances. Don't want to see him in anything anymore. Not even in the Emenegildo Zegna fashion ads, which are popping up in all those tiresome metrosexless glossies. However, with a doctor's appointment delayed for several hours and having my laptop handy and a WiFi hotspot nearby, I'd give HBO's The Wizard of Lies, about Bernie Madoff, a try. Someone whose opinion I trust said De Niro, who plays the bastard, is "awake" in this one and we all know what he means. (For me, the last time he seemed fully, non-hysterically conscious was in 2009's Everybody's Fine.) He is maybe one half to three-quarters awake this time. Headcase persuasive when asking the interviewer if she thinks he's a sociopath, he reminded me of my cousin Denny McLain, the infamous Detroit Tigers pitcher who, on a far less catastrophic scale, was without a shred of conscience about what he had done to himself, his career, his family, sports and business associates and apparently still doing to fresh chumps by employing the effective trick of flashing a killer smile. (But not in the Bundy way.) Watching De Niro's Madoff, with few smiles and in receding wavy gray hair, viewers are strangely lulled by his amorality; we become groggy wondering what happened to his ethical insides. When did he become vacant, how did the base benumbedness take over? Director Barry Levinson and the scripters don't provide any answers or clues, not even contempt, so therefore De Niro's not delivering a characterization; there's no Madoff here and he might never emerge. Hearing about the malefactor's varied and formidable background, there's the substituting uneasiness that perhaps he's part of a cozy conspiracy of high finance, business schools and phony Randians breeding the species of Gordon Gekko sociopaths, and, scarier, eventually putting one in the White House. As for Michelle Pfeiffer's kvetshing wife to Madoff, her aggravating Jewish nasality sounds suspect, which has to do with a lingering disbelief: Many of us, including just about all the victims who lost everything, never bought the insulting defense of the real Ruth as a stereotypic shmendrik unaware of the shenanigans. There was plenty of Page Six-like gossip and speculation about Bernie's business dealings before the shit hit. Wasn't she ever curious to read about them? Her act as klip hit its fishiest when she went about acting as if it's an everyday task to transfer $10 million from one account to another, no questions asked. (Bernie's quick admission to guilt on all counts satisfied prosecutors who, because of the angry mob of the swindled, decided to dispense with a case against Ruth in order to find any monies, properties, other valuables to reimburse the duped.) Had she been made to walk a public gauntlet instead of being glared at in an elevator, she'd have ended up somewhat like Irene Papas in Zorba the Greek. (A more involved and entertaining version of Ruth is Lily Tomlin's Marilyn Tobin in Glenn Close's Damages.) Playing Andy, one of two Madoff sons, Nathan Darrow has the resemblance and probably the skills—re Frank's and Claire's secret servicing agent in House of Cards—to do, after bulking up a bit, Edward Albee. Softening my stance just a little, De Niro gets an indeterminate stay of execution. The "image" he represents is the dangerous blur of celebrity existing between corruption and justice. Obscene are the fates: The two sons are dead, one from suicide and the other cancer; their parents remain breathing parasites. (6/16/2017)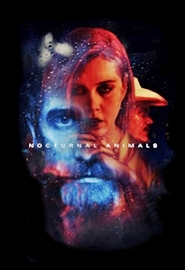 In Tom Ford's Nocturnal Animals, Jake Gyllenhaal has been carrying this festering hatred of his former wife Amy Adams—over her early on dislike of his writing, over their marriage finally collapsing after a furtive termination—for some twenty years. His rage metastasizes as a retaliatory novel in manuscript form about a man unable to stop the ugliest of crimes waged against him and his family. We don't merely see the manuscript delivered to Amy, we see its malignancy depicted. But the fictional details attempting to emotionally correspond to the real life assault he feels are, I think, over-scaled and unjust. The novel wants to affix blame on Amy for the fate of its family as punishment for the perfidy she committed against him. During the picture's pivot, when Amy's beside herself with remorse while in the car with future hubby Armie Hammer, she lifts those tear-soaked eyes to look out the front windshield to see Jake standing there, apparently having figured out, either by exceptional hearing or lip reading, what she did. Loathe to point this out: he's kind of wussie (Amy's mother figures him out early on), the marriage didn't stand much of a chance, and if numbers count in tit for tat, only one innocent deserves grief. Three, though, are overkill. The novel's resolution has the relieving consequence that an accident can set straight the blinding rage. Even that is objectionable: Jake appears to issue a Rod Sterling judgement. Maybe what the waiter needed to deliver as Jake's excuse for not showing up at the restaurant is the novel in published form as fait accompli. (And Jake probably doesn't want anyone to see what two decades of hate have done to his looks.) Unsettling too are Ford's queasy commingling of the lusus naturae and the use of violence as rectifying comeuppance: the wife and daughter in the novel are victims as objet d'art—arranged as exhibition somewhat mirroring the two horizontal objets d'fattie at Amy's gallery. The connection is loose but still linked enough to wonder how Jake got the similarities into the novel when the gallery presentation is in the present. Is Ford saying "artistic" misogyny is permissible as allegory? He likewise seems to beg as inclusion the delayed weak sister heroics from Straw Dogs, minus connective eroticism. Similar to Ford's début A Single Man with Colin Firth, Nocturnal Animals avoids the vicissitudes of sexual arousal. He said A Single Man is about enjoying life's senses to the fullest, but how can that be when Firth's taking a sexless trot to the grave? Now that's real betrayal: neither the material nor the audience deserve the naïve oppressiveness, not when our own experiences reflect the reality that grief often propels the strong urge for, and at the very least preoccupation with, sex. (And that's not a modern sexological discovery.) For Nocturnal Animals, he's using unseen evil sex as gateway to recreational murder framed as a sterile aestheticism to whip poor Amy to death. In the first movie, he's a neat freak John Schlesinger as a revirginized poof; in the second, he's a neutered Sam Peckinpah without the toxic Texas sweat. He's not likely to become a sensualist movie maker until he pulls the prophylactics off the meat. The movie's not a total bummer, as I like the following touches: Laura Linney's racist, materialistic Repug mother who has the movie's single most revoltingly true line about which puffy-faced Amy wants to say never; the blubbered nudes; Hammer brushing away the (presumed) sugar-free sweetener onto a spotless Ford kitchen floor; the N.Y. elevator operator exposing a cheater; Jena Malone in a Catholic school blouse under an abbreviated leather straight jacket; the otherwise unthinkable glimpse of shit-stained toilet paper. (6/2/2017)
Text COPYRIGHT © Ralph Benner 2015, 2016, 2017, 2018 All Rights Reserved.