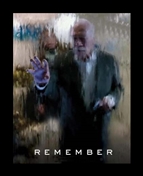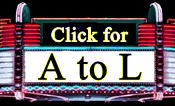 Adore
Albert Nobbs
American Hustle
American Sniper
Amour
Anna Karenina
Argo/ZeroDark 30
Atlas Shrugged Pt 1
Atlas Shrugged Pt 1I
Atlas Shrugged Pt III
August: Osage County
Bad Education
Before Sunrise, Sunset
Before the Devil...
Begin Again
Beginners
Behind the Candelabra
Bernie
Best Exotic Marigold Hotel
Birdman
Biutiful
Black Swan
Blancanieves
Blue Jasmine
The Borgias
Boyhood
Bridesmaids
Bridge of Spies
Broken Embraces
Bulworth
Burton and Taylor
The Butler
The Canal
Captain Phillips
Carnage
Carol
Chi-Raq
Cinderellla (2015)
The Company You Keep
The Conformist
Crazy Heart
A Dangerous Method
The Danish Girl
The Descendants
Django Unchained
Doubt
Downton Abbey
The Duchess
Edge of Tomorrow
Enough Said
Exodus: Gods and Kings
The Family That Preys
The Fighter
Flight
For Colored Girls
Gone Girl
Grace of Monaco
Gran Tarino
Grand Budapest Hotel
The Great Gatsby
The Help
Hemingway & Gellhorn
Hope Springs
House of Versace
The Hurt Locker
I'm So Excited
Ides of March
The Imitation Game
Inception
Inglourious Basterds
Inside Llewyn Davis
Into the Woods
The Iron Lady
It's Complicated
J. Edgar
The Kids Are All Right
Killer Joe
The King's Speech
Kingdom of Heaven
The Last Station
Les Misérables
A Little Chaos
Limitless
Lincoln
Looper
Ludwig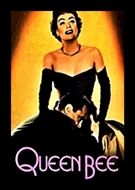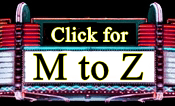 Mad Max: Fury Road
Mad Men
Magic Mike
The Master
Maurice
Midnight in Paris
Mildred Pierce (Winslet)
Mr. & Mrs. Bridge
The Monuments Men
Mud
Myra Breckinridge
Nine
Nightcrawler
Noah
The Normal Heart
The 100 Foot Journey
Outlander
The Paperboy
The Passion of Ayn Rand
Philomena
Pinero
Pittsburgh
Political Animals
Pompeii
Prometheus
Quartet
The Reader
La reina del sur
Revolutionary Road
Robin Hood
Romantic Englishwoman
Room
Rosewater
The Rules of the Game
Safe House
St. Vincent
San Andreas
Savings Mr. Banks
The September Issue
Sex and the City 2
Shame
Sherlock Holmes
Shooter
Shutter Island
Silver Linings Playbook
A Single Man
The Skin I Live In
Skyfall
The Social Network
The Sorrow and the Pity
Spotlight
Stalingrad
Still Alice
This is Where I Leave You
Titanic 3D
To Rome with Love
Trainwreck
The Tree of Life
Trumbo
Truth
12 Years A Slave
2012
Venus
The Walker
War Horse
Whiplash
Wolf of Wall Street
Woman in Gold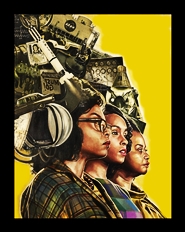 Going dumb to a movie is usually the best chance to be surprised by the rare good one. Hidden Figures, for example, has been off my radar, with only a vague familiarity about its subject, who's in it, the media attention paid to Oscar nominations and SAG honoring it as the best acted ensemble in 2016. The first morning showing on the Saturday I saw it was half-filled, with mostly whites from roughly 50 to retirement. Just before lights went down, a couple escorted in maybe a dozen grammar school age blacks and judging by their behavior they were not just polite but very attentive. Takes no time to gauge the audience's vibes—in this current Trump era of hate, malice and threats, Hidden Figures is more than a Black History Month primer, it's a major antidote. That might otherwise be a turn off in our current social coarseness, permitting easy mocking of "feel good," but judging by the hearty responses, the audience arousal is moral consciousness hopefully reawakening. Part of the reaction is due to general ignorance: Many of us don't know about the real brigade of black women mathematicians supporting NASA's Mercury Space Mission, belatedly brought to the fore by Margot Lee Shetterly. (Published by William Morrow in September, 2016, the book, which includes their contributions to Apollo, is also available in Morrow paperback and in an expurgated Young Readers edition from Harper Collins.) Another reason for the movie's success is director-writer Theodore Melfi, who previously helmed St. Vincent with Bill Murray. The significance of angels returns, this time fully legit, with history backing up the beatification. Having often carped in the past that directors and writers don't make better historical movies because they mess up the facts with noodleheaded fiction, I yield to Melfi's use of a batter of fudgy truthiness to shore up the timelines of events: the breaking of color barriers happening to the gifted ladies in the movie actually occurred before the start of the mission. To save time, he combines and compresses the embattled racial breakthroughs with the urgencies for problem-solving and life-saving equations, throwing in lingering conspiratorial pettiness. (We know we're in a dose of the latter when spotting how high Jim Parson's pants are around his waist.) The central white honcho is a composite and let's leave it to Salon's Neal Pollack to describe his feat: singlehandedly "Kevin Costner ends racism at NASA by destroying a bathroom sign." He's referring to the lavatory travels Taraji P. Henson's Katherine G. Johnson has to take in order to relieve herself. (What confounds is how her calculations don't get smeary from the ass wipes or rain.) Although Henson will shock her boss and white co-workers with a loud justified grievance, Melfi, stuck with stereotypical characters and scenes, keeps them temperamentally harnessed, allowing the ladies to usurp persistent discrimination with foxy if honeyed maneuvers. We observe their condescension and admire, as one of the benefits of an education, their use of both to advance despite the roadblocks. Without neglecting the powerful meaning of the basic chronicle confirming black lives matter, the ladies are the show: Octavia Spencer as Dorothy Vaughan, Janelle Monáe as Mary Jackson and Henson clutch not only the importance of their portrayals, they're also cautiously agitating to present personal histories to prevent being dissed as pre-Affirmative Action quotas. Their small steps provide big impacts and give us goose bumps: Spencer picking up a book about FORTRAN, an early IBM programming language; Monáe gingerly feeding the ego of a bigot judge; Henson on the ladder leaning into the giant blackboard writing or correcting math equations. At the movie's conclusion there was an outbreak of applause (I even joined in) and one of the chaperones audibly said to the kids, "It's okay to clap." Their pride palpable, its essence a spreading joy. Until we think what Trump, DeVos and Sessions might do to their future. (2/24/2017)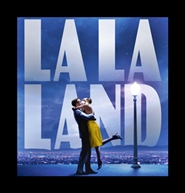 Don't get it: What's the big fucking deal about La La Land? At max a decent and eventually tiring stab at pretending to be a tribute to Singing in the Rain and An American in Paris, a salute to the whimsy of The Umbrellas of Cherbourg and a nod to the energy of Hairspray (at least in attempting the alleged spontaneity during the freeway opening). Ends up as a reminder that, as with other movie musicals in which there are no major performers who sing or dance professionally, the audience is caught in an ambivalence not of its own choosing. Making it high-risk for viewers is that there are no sparks between Ryan Gosling and Emma Stone. Director Damien Chazelle brings together two talented actors for the slowly revealed intention of keeping them apart. Reality is a dangerous ingredient to use in a musical expecting us to accept alternative fantasies as consolation, to soothe the presumably brokenhearted in much the same way the grand stairwell postscript works in Cameron's Titanic. With one critical difference: while we needed Kate Winslet and Leonardo DiCaprio as idealized romantics to help recover from the ordeal, in La La Land we're glad Gosling is rid of Stone. Confirmed by the croaking of "Audition" as an arietta, she's the antithesis of musical heroines. Hasn't there been enough damage done by designed imperfection in musicals? Evidently not: Chazelle is the youngest award-winning director still ditching classes in aesthetics. His music choices aren't fully shaped to the contours of the story—most of the original material is tentative, repetitious, half-assly trying to break out as melodic and memorable. The excessive mediocrity of the rhyming in the songs is crushing; it's freshman year music school, without bang. And we need bang in this musical big time, and the only time we get it—the only time the movie comes alive—is when John Legend arrives and our blood courses to his "Start the Fire," complete with a riff as bastardization of pop jazz in SRO dance form. It will be used, however, to badger Gosling who doesn't want to sell out, who longs to be—who'd have guessed?—a jazz purist. The smart part in this second-rater is Gosling's maturing acceptance of compromise to achieve his dream. (His co-star "born" in Paris, with no discernable proof of success other than to be recognized in a studio lot eatery, hitches up with a boobtube staple.) All too redundant Chazelle is stuck in adolescent fear over the waning of his beloved genre: La La Land is yet another repeat semester, following his two term failures Grand Piano and Whiplash. Tracy Turnblad would call him a retard crusader. (2/10/2017)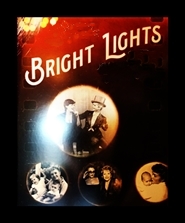 A pre-postmortem shroud closes around us while watching HBO's Bright Lights, about Debbie Reynolds and Carrie Fisher. Filmed in 2014 and 2015, this meant-to-be loving tribute to the showbiz matriarch by the pungently honest daughter becomes premonition of the December, 2016 shocks. The documentary confirms Debbie's health was declining more rapidly than most of us knew anything about. By the time she's ready to be honored with a lifetime achievement award from SAG, we're in a disquiet by how she's mentally and physically distressed, a view quite the opposite of what she paints in the opening of her last book Make 'Em Laugh. Was it Carrie's intent to set up a tempered farewell by disclosing frailties negating her mother's long-held posture to keep some things, at least for a while, more private than others? Inserting footage of her care of terminally ill father Eddie Fisher, the eternal culprit who died four years before the film was finished and who was used by her and Debbie in their solo acts for years, is likewise perlexing. (Magnanimous the gesture, creepy the result, as it seems to be in the Joan Crawford tradition of scheming for "a little extra publicity.") Carrie's own condition sets off an alarm too: She's neglectful of anatomy, verbally slumpy, clumsy in gait. Cancer stick in one hand and Coke Cola in the other, the two addictions are substitutes for the harder stuff, yet they're still hobblers, still thieves of life force. (She looks less glommed in Star Wars: The Force Awakens.) When the news broke of her heart attack on a trans-Atlantic flight, it took mere minutes to get pictures and videos of her last London appearances; she again looked sallow, hung over from weariness, pushed into an exhausting cycle to peddle yet another book and movie; she's a tattered postcard from the junkets. A fatalism is detected—she's playing Russian Roulette with her own lack of self-preservation. If we all loved how she knew no bounds as an amazement of frankness about herself, how she brought the duality of comic and serious enlightenment to the devastation of bipolar, there was in her public persona a nimbus of inevitability ready to pour down. We admired Debbie for being similarly upfront, only more reserved by her own generation's limits: foremost a creature of social propriety, and with unimaginable stress taking its toll, she refused to allow Carrie's plug to be pulled on Christmas Eve or Day. She granted us a momentary reprieve. Not meant to overtly forecast a gloomy if not spectacular finale to live in the annals—though Debbie is heard saying something suggesting eerie conclusiveness—Bright Lights illuminates the tragedy. Unsettling as it all is, their joint departure makes bizarre sense. (1/14/2017)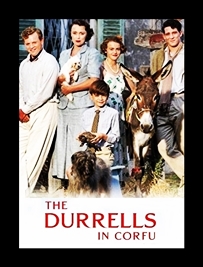 England has long been enamored of naturalist and zoologist Gerald Durrell and his three quarters-true memoirs The Corfu Trilogy, a lovesome confection about his four years on the Greek island, living nearly destitute with his mother, two other brothers—one of them Lawrence, the author of The Alexandria Quartet—and his dipshit sister. The My Family & Other Animals part of the trilogy has been filmed for television twice before, in 1987 and 2005, and a stage play in 2006, but not until 2015 did the material get a fuller treatment by Simon Nye (who did the 2005 teleplay) and much better audience reception. As a six parter, with another season coming next year, The Durrells in Corfu is almost disbelievingly light and airy and even dulcet. You feel guilty watching it, knowing that a darkness nicknamed Hair Furor is out there causing mayhem. But you need the escape and Corfu sounds safe enough to avoid acting on 2nd Amendment remedies. The cast is headed up by Keeley Hawes as Louisa the widow-mother, Josh O'Connor the first son Lawrence, Callum Woodhouse the second son Leslie, Daisy Waterstone the daughter Margo, and Milo Parker the child Gerald. What's entertaining are the qualities of the disparateness and alikeness between them, and the efforts of the mother to keep the family together, holding out for her measly pension, or Lawrence's sporadic checks when his stories are accepted for publication, so they don't have to beg or scrounge around the environs for wild grub. As it is, they are behind in rent on a dilapidated stone villa without electricity made palatable by a breathtaking Ionian sea view. With the sun roasty during the daytime, the story is half-baked—factually as well as logically—and there's a climax resolving an otherwise sweet romance that asks you to accept current modernity in a 1936 setting. (With Greeks, "ó, ti eínai na gínei, tha gínei"; with the English, compulsory glib and politeness; with Swedes, hey, why not?) Close your eyes and Hawes conjures Keira Knightly's voice; O'Connor is the spitting image of Maggie Smith's former husband Robert Stephens; and Woodhouse has the youthful flabbiness of Philip Seymour Hoffman. Showing up as a recluse is Leslie Caron and her man servant none other than Jeremy Swift, the butler-turned-advice-columnist Spratt in Downton Abbey. The season directed by Steve Barron and Edward Hall. (12/23/2016)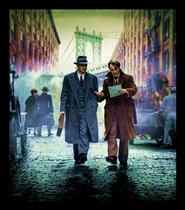 Ernest Hemingway's laconic critique of Thomas Wolfe as "the over-bloated Li'l Abner of literature" is typical of his thumbnail putdowns of fellow writers, including F. Scott Fitzgerald and Norman Mailer. (The Naked and the Dead received this zinger—"The whole book's just diarrhea of the typewriter.") But the bastard's right about Wolfe and it doesn't take long to get sick of his North Carolina affectation in Genius. Maybe not Wolfe's fault entirely; Jude Law's portrayal of him is indeed too much and so excessively central that what might have been an unusually instructive movie adapted from A. Scott Berg's bio on a legendary book editor—Max Perkins of Scribner's—is turned into a haze-laden psych ward about a shitload of dullards. Would anyone want to read works by Wolfe or Zelda or F. Scott or Hemingway after seeing it? I thank my roving eyes for spotting at Barnes & Noble Lesley M. M. Blume's Everybody Behaves Badly, a spectacularly animated account of Hemingway's writing of—and who were the real victims being savaged in—The Sun Also Rises that actually makes you want to re-read it. Colin Firth incessantly wears the fedora and dispenses champion assistance and remedies to his stable of needy talent that are hallmarks of Perkins. Yet he's unconvincing with the fabled editing process, showing a speedy precision when Perkins was an unhurried reader, a poor speller and his copyediting quite sloppy. If all that is forgivable because of time constraints, what's not is the unsuitability of Firth, Law, Nicole Kidman, Guy Pearce, Dominic West, Vanessa Kirby and, the only American, Laura Linney. Can't recall of late a prestige group of actors in the same movie who don't belong in their roles and the harder they try to merge the overly-expressed verbiage into something meaningful, the more detached they get. A friend moaned she didn't know who to execute first: Director Michael Grandage, writer John Logan, or cinematographer Ben Davis? I'd set sights on Jina Jay as sacrificial warning to other casting agents for not performing their primary job duty in resisting bummer choices. (12/16/2016)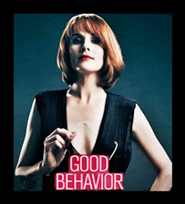 Michelle Dockery's Lady Mary in Downton Abbey is not beautiful, or even pretty; she's strainedly plain in a classic stateliness, and with snippy airs she sometimes seems to be playing blue-blood as dress-up. Her one talent is issuing instigative sarcasm relatively equal to granny Maggie Smith: to one of her post-widow suitors, "You must try to be witty tonight, Mr. Blake, after that we'll lower our expectations." As esprit de l'escalier its detonation is delayed for several seconds and in the blowback we find ourselves glued to her umbrageous eyes as he exits; she can't decide if she wants the challenge and at the same time can't resist agitating. A blend of Darcy and Lizzie, using both pride and prejudice as first responses, her antique correctitude and slow-to-catch-up modernism mixing to serve up a magnanimity she may not know she possesses, she grows by acts she wouldn't normally permit herself to be subjected. But something lingers, a pleasing defect remains steady: "Am I aloof?" she asks her beloved maid Anna when she has heard that Blake and others regard her as such. She is and that's what we love about her—she's the quick of tongue bitch who's eventually going to be dressed down by none other than late-blooming sis Edith. (We love that, too.) That Lady Mary seldom betrays her formality, except in the bedroom and in butler Mr. Carson's compassionate arms when she's at her lowest, is probably trait deep-rooted in Dockery, for she seems ever aloof, an ingrained calculator. Similar to Showtime's Shameless and Tyler Perry's The Haves and the Have Nots in their insistence on increasing our appetites for rubbish, TNT's Good Behavior makes every deliberate effort to molt Dockery's patrician legacy and for maybe the first seven of ten episodes it's joy watching her slither into juxtaposition as nearly unrepentant white trash con artist. The sweat in the workout is twofold: She's busy using her skills of encasement to keep us on edge and then overbusy with shifting facials. We're trying to keep up, until, finally, we can't and neither can she: this reckoner on the down low goes down for the count in the backseat of an expensive auto. So does the series: with dismal ratings for its Tuesday night showings and purportedly strong ones for non-TV platforms, a second season has been ordered and this could come with regret; there's no further need for Dockery to prove she can hit the character skids. The sheer audacity might get her a nomination or award here and there and if not, there are other wins: the Argentine actor Juan Diego Botto is 2016's recipient of the He Who Benefits Most from a Beard prize; as Dockery's mother, Lusia Strus earns first place in the Boozing Slutty Cougar category; and the music scoring, by Thomas Hass Christensen and Charlie Clouser, is the year's most coolly appropriate in conveying the roller coaster moods. And the foxy appropriations of singles—about two dozen, including numbers by Robyn, Aurora, Elle King, Rihanna, Leisure, Feder, La Roux, Sacred Caves, the Beach Boys and Keely Smith—make the soundtrack a knockout. (12/2/2016 Revised 1/11/2017)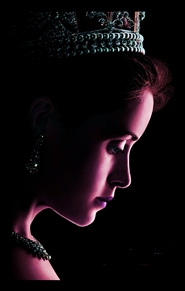 Writer Peter Morgan is obsessed with Elizabeth II. If not obvious in The Queen, with Helen Mirren, it would be after with his play The Audience, with Mirren again shaping a lasting impression of a monarch who—and this is the craziest part—we probably don't know all that much about in spite of eight decades of media glare. Reducing the deficit of intimate knowledge is the motivator for Morgan in attempting to get into the queen, her immediate family and the government's handling of them. His compulsion returns in The Crown, at a reported if hyperbolic cost of $130 million, making it the most expensive of Netflix entertainments. The ten episodes of the first season of maybe 8 are about a twentysomething Elizabeth dealing with her ascension after her father King George passes. While Morgan says he's never met the queen, and claims to not want to, and also questionably asserts he hasn't been privy to any behind-the-royal-doors revelations, there's little doubt he has studiously catalogued his subject's life, helped by mammoth troves of newspaper and magazine reporting, newsreels and television and a library's worth of nonfiction books. At minimum he seems to have cautiously assessed the queen's basic temperament. But, as detected in The Queen, I think he's had a lot of non-credited assistance; in this new inner-view he's quite likely using privately verified or reliably reported blabberings on Margaret the chronic smoking lush and on the Duke of Windsor from royal staff, jobbers, gossips and government officials to augment portrayals. We don't hear verbatim private conversations; what we do hear are exchanges extrapolated from various sources and in Elizabeth's case the tête-à-têtes sound awfully close to what could be accepted as distinctpossibilities. Morgan respectfully confirms the origins of the eventual caricatures of Elizabeth, including Carol Burnett's: With a slightly pitched voice and showing the strain of imposed propriety, Claire Foy as the queen confesses self-doubts about her lack of pedagogy in reference to the complexities of and issues concerning the government and seeks help on the QT. That in itself quite an eye-opener, yet it's her inquiry to the Queen Mum about why she wasn't properly educated that may startle more. It's also the moment we begin to feel for her, how as a royal-in-waiting she's intellectually impoverished by the idiocy of nanny-state matriarchy and regimental pomp and circumstance. All she was ever taught as importance was the country's constitutional limits of the monarchy as means to figuratively save her head. (The real queen almost lost hers when Diana died.) She also has to learn on the job any negotiation skills commensurate to her position, which is stingingly repeated as one of state-demanded subservience. Foy's range as actress hasn't been tested so far, excepting her painful decision to renege on her promise to sister Margaret that she can marry the divorced Peter Townsend. The script grants the Duke of Windsor his own rehabilitation at this point; after the scandalous Simpson affair that resulted in his abdication as king, he gently reminds Elizabeth of the necessity of not imperiling further the monarch's survival. (As with all the royal sponges, he needs that stipend.) The delight of The Crown is Alex Jennings as the Duke. In past roles, including doing Prince Charles in The Queen, he's often been the forgettable austere pris or nerd or both; here, as insistently unashamed scoundrel, his Duke is proudly, stylishly ready to ignite mini dramatic flares to defend himself, even if his own mother—the always amusing Eileen Atkins suckling the coffin nails as Queen Mary—pretends to despise him for his embarrassments. Adding to his list of historic personages, John Lithgow is super-satisfying as the declining Winston Churchill; not too effective is Jeremy Northam's Anthony Eden, about whom we need clarity as regards to his abdominal problems, drug-taking and political troubles with Egypt's Nasser (coming in Season Two); Matt Smith looks more like Prince Harry than the bored Philip. And Vanessa Kirby doesn't waste a minute as Margaret, the real beauty in the family and, before Diana, a casualty of love in an era of institutional snobbery. When not dragging on her perpetual fag, she's slugging back the booze and there's no doubt why—the gilded cage is a prison filled with vacuous figureheads. (11/25/2016)
ANOTHER ROUND UP: Started watching Masterpiece's The Durrells in Corfu and it's very pleasant stuff—rather like an indigent expatriate's stab at Ekmek Kataifi using sub par ingredients. In this series so far, the Durrells, the most famous of the British family of five being budding author Lawrence, are the opposite of the Crawleys of Downton Abbey. After several episodes, and a second season to come next year, it's reasonable to assume another addiction. That assumption covers the belief that once again well-crafted television, even without bankable stars, proves itself to be better than any of the recent movies viewed lately. More troublesome, I couldn't remember all the names of those movies, requiring a visit to the Netflix and Redbox sites to be refreshed. Scanning the list, the response isn't any different from my original impressions—"Who needs them?" There's The Benefactor with the depressing Richard Gere who looks in urgent need of a career boost as either Trump or Bill Clinton; the slow and bad preview of Brad and Angelina's divorce unintendedly played out in By the Sea as half-ass tribute to the Hepburn-Finney Two for the Road; the kill-'em-before-they-kill-us morality dilemma that is Eye in the Sky and the latest evidence of Helen Mirren's inexplicable scattershot choices of projects; the journey which takes 45 Years to find out about a secret that's wisely left unresolved; discovering Gerald Butler's butch comportment isn't enough to make him one of the bizarre Gods of Egypt; that it's not the audience's fault there isn't a single recallable moment in Hail, Caesar; described wittily by a rec.arts.movies.current-films contributor as "the horizontal version of Snowpiercer," High-Rise previses that sky living isn't always paradise and confirms Tim Hiddleston doesn't have what it takes to be the next Bond; that too much CGI produces a new and virulent strain of Digitalis destroying the real story of In the Heart of the Sea; that putting the same set of actors in movie after movie from the same director doesn't guarantee Joy. There's disappointment in Disney's The Jungle Book, with its frenetically silly action and Scarlett Johansson's serpent lacking updated redemption; that Butler's popcorn butchery works in the formulaic Olympus Has Fallen and London Has Fallen until it becomes clear he's failed in his job duties in not "accidentally" snuffing Melissa Leo when she's doing the suffering act as Defense Secretary; regretting the demise of the once auspicious vocation of Joseph Fiennes while watching the under-produced Risen; and still wondering if Tina Frey has any acting chops to salvage gratuitous slop like Whiskey Tango Foxtrot. At least there's the Cubs and next week another hour in Corfu. (11/11/2016)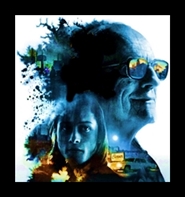 Millennials who've read the John Wayne Cleaver novels by Dan Wells will likely enjoy what they see in the movie version of his first I Am Not A Serial Killer. Those of us out of the loop probably won't be too thrilled by what we "hear." Though sound designer Aza Hand and supervising sound editor Patrick Drummond, who gave us 2014's best sound in the Irish chiller The Canal, continue to supply fresh ambient effects to be enveloped by, the terrific twosome go a bit bonkers on an important transitional one. When Christopher Lloyds's blurry monstrous implant appears on a frozen, snow-covered lake, the sounds are ominous yet four-alarm displacing. Meant to be organic—that is, integrating actual recordings from the vocals created on set during the climax—the Cuisinart blend preempts transformative intentions and elicit moans. The katzenjammer noise accelerates the difficulty nonreaders will have with the narrative throughout: we're watching septuagenarian Lloyd perform super feats and instinctually reject them because we recognize where we're going and resist wanting to go there. (Is there no end to going back to the Alien well? "They're back!" in the other novels too.) Making the bedrock of the Dan Wells novel(s) intriguing is that the intelligent antihero, a young lay expert on infamous serial murderers, is a presumed budding sociopath consciously setting up safeguards not to become one. A great hook, similar to a Law & Order: SVU episode entitled "Prodigy," but as movie it's contradictory: we don't see or feel his temptation to indulge a requisite lack of conscience; having the opportunity to stop the killing rampages, he not only doesn't plan on actually doing harm to others, he guilt-trips himself after he impulsively does, quickly calling his shrink to admit having gone psycho. Never made too clear how the hero's incipient fears of sociopathic tendencies relate to either Lloyd, who isn't a sociopath, or the implant, who's on the hunt for hearts. Other than his perturbing-to-others interest in Bundy, Gacy and Dahmer types, and reigniting flashes of mental images of the latter's victims's severed heads found in the frig, his only detectable pathology as turn-on is snooping, which conveniently results in his eye-witnessing Lloyd's compulsive sprees. No more or less antisocial than any weirdo on the block, the visual evidence insists that the actor Max Records playing John Wayne is close to being a teenage Meryl Streepish transgender, hence the taunting reactions of his bullies who know he lives and works in his family's funeral home, a shady lift from Six Feet Under. Using 16mm, and with a budget of a mere $1.45 million dollars, director Billy O'Brien and photographer Robbie Ryan restore our memories of the old Main Street town ambience of the American Midwest. As represented by the Minnesota towns of Virginia, Galen Valley and Hibbing, there's no question why we wanted to get out of those stifling hellholes. But a major ingredient is missing: we expect a sense of fright to erupt and spread rapidly among the parochial townspeople. They don't seem terribly riled or concerned when gathering on a street or going to yet another funeral; they're strangely docile. While I Am Not A Serial Killer will be compelling for the horror movie crowd hungry for twofers, the dilemma for discriminating adult audiences is that we impossibly want O'Brien and screen adapter Christopher Hyde to cut the age of the killer by 15 to 20 years, add some fresh psycho nifties and eliminate the pop-out, thus making the finale a richly deserved horror. Thanks to the wizardry of Hand and Drummond, the pressure swooshes of the embalming equipment and the agonies endured will give considerable boost to the option of cremation. (10/7/2016)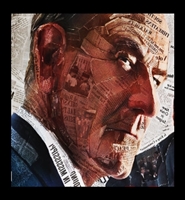 Bryan Cranston's LBJ in HBO's All the Way is hands-down the most mesmerizing bravura in years. He's so damned good that he's spooky. He doesn't just look and sound like LBJ, he also incarnates what Washington columnist Elizabeth Drew said of her own experience during a White House interview—that when LBJ "hovered over me, I thought he was the largest and most terrifying person I had ever seen." Cranston does a lot of hovering over underlings; makes a lot of ass-kissing and angry phone calls; frequently unleashes LBJ's salty Texan vocabulary and dictatorial directives loaded with threats of many kinds; retreats to his White House bed when he's down from the anticipation of defeat. If there's genius in his acting, as Ms. Drew believes, it's in the way he finds an actor's joy in showboating and permits us to laugh, not in mock but in gratitude for his fearlessness. (He can deeply touch us too: his LBJ has never forgotten how his father, whose life went down the tubes, was mistreated by mendicants.) Director Jay Roach's reliable lack of bearing allows discomforting suspicion over the way LBJ is shown in the White House reacting to JFK's personal effects, barely eased when Melissa Leo's Lady Bird turns the omnipresent smile to grief; permits Hubert Humphrey to be a patsy; and fails miserably to scream for rewrite on the Vietnam additive. Leave it to studious, exacting Ms. Drew, who'd clarify mistakes in Selma, to make clear the facts vs. the liberties writer Robert Schenkkan has taken re the battle to pass the 1964 Civil Rights Act. Whatever errors about proper attribution for the legislation, they seem piddling next to the way red states are presently assaulting and undermining civil and voting rights. A step up from the near-mimicry in Trumbo, Roach doesn't shortchange the implicit ramifications: Cranston's spellbinding LBJ foresees the consequences of the South's indefatigable use of bigotry. (7/1/2016)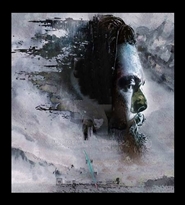 Attention masochists: Alejandro González Iñáritu's The Revenant is just what you're looking for. You'll love the bear attack, the rips of flesh, the soaked-in-snow blood, the long journey crawls and frigid water dips, the disembowelment of a horse and, of course, the various shooting arrows, knifings, hatchet chops and, if I have it right, a while-still-alive scalping. (Better be one—it's the very least the villain deserves.) Throughout I kept thinking of Into the Wild, which I hated more but not for the same reasons. Leonardo DiCaprio here has the "A" list presence to pull off the indulgences; he's not acting, he's hard-laboring through all the suffering. (Nobody else is acting, either, including Tom Hardy.) Into the Wild differentiates in that Emile Hirsch as the young man stupefies with his lack of common sense; lo siento, he deserved his fate. For all the toils in The Revenant, the real workhorse deserving qualified praise is the superlative photography by Emmanuel Lubezki, winning his third consecutive Oscar, this time for scenes of nature's winter landscapes. (Some of them recall Robert Krasker's silva in The Fall of the Roman Empire and Freddie Young's in Doctor Zhivago.) Yet in spite of advances in digital cameras, Lubezki is handicapped by the conspicuous blues and grays; the sameness of palette is a reminder of how much is missing without real film and Technicolor. (I'll exempt Game of Thrones.) Iñáritu is the darling of movieland at the moment, and it's clear that he's the kind of import Trump's wall would attempt to prevent from coming into the country to steal jobs from our oh so talented hacksters. Looking at what American big budget directors have been giving audiences in recent years—cockamamie fantasy rehashes in which the male stars are buffed up to be lusted after by predominantly straight men—Iñáritu's four Oscars and nearly two hundred other awards equal both an earned green card and respect for keeping away from the conventional. But there's a repeated enigma: excepting Javier Bardem's intensely felt hug of his daughter in Biutiful, Iñáritu is too distant from emotions; he closes off possibilities of rooting for someone, for DiCaprio's recovery and revenge in this film. The grueling odyssey to get to that satisfaction stalls out. If audiences had to go through the bear attack and the subsequent hideous healing process and everything else, shouldn't they be allowed to see the gruesomeness of the knife cutting into the forehead of Mr. Bad as reward for spending two and half hours in a picturesque gulag? Iñáritu transmits dispassion; the movie's ending contradicts his (current) philosophical view of life's meaning, a form of nature's regeneration. Who more than ultimate survivor DiCaprio deserves renewal? As the camera pans upward to reveal Hirsch's tragedy in Into the Wild, viewer response is too frozen by his stupidity to have sympathy. When DiCaprio faces the camera, it's tantamount to Iñáritu giving into the chill of cultural fatalism. (6/24/2016)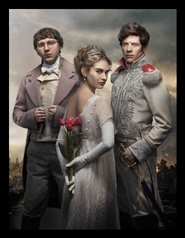 Tolstoy's War and Peace is one of the major banes for adapters. The novel's chronic meanderings end up on screen as parlor knittingfests, with endless prattle delaying pivotal momentum. This became deadly in the BBC's 1972-1973 video tape version, in spite of the great Jack Pullman doing the adaptation. He's showing optimum faithfulness to Tolstoy's text, more than any other movie or TV version, but there's no intimacy, the very ingredient that catapulted his juicy I, Claudius teleplays to landmark status. He's also defeated by one of the least persuasive central figures in classic literature—the nerdy Pierre and Anthony Hopkins's portrayal of him. If Henry Fonda's Pierre was (and still is) a laugh riot in King Vidor's 1956 epic, it could be said he (and definitely Anita Ekberg as his wife Helene) saved the mess. Hopkins can't save himself because, with Pullman's loyalty, he's insistently an ever-growing bore. The quandary is whether an actor can be effective as the naïve dullard without winking to let us know he's in on the game, as Fonda did in accepting he was miscast. Paul Dano in the 2016 BBC-Weinstein Company War & Peace seems to be in on the joke that Pierre is well-nigh beyond tolerance by playing to our intolerance. His Pierre broadcasts that he's an American playing a British version of a sloppily-dressed Russian Harry Potter. He's a four-eyed dweeb in the center of a dying aristocracy, a clumsy passive flake as recipient of undeserving interventions, not just in idiot face-saving satisfaction over his wife's flaunting adultery but in the thick of war too. He receives benefit early-on from chatty and conspiratorial sequences—the opening soirée in St. Petersburg, during which director Tom Harper and writer Andrew Davies sweepingly introduce most of the main principles, and when Pierre's father passes on. These are only two examples of topflight compression; at a running time of 354 minutes, there's little Tolstoyan blubber. Doesn't come as any surprise to those who know Davies as one of TV's masterly proficient writers, having written the original British House of Cards (and guiding force in the Netflix series), 1995's Pride and Prejudice, 2002's Doctor Zhivago and creating, executive producing and writing some of Jeremy Piven's Mr. Selfridge. As the foremost of advantages of this newest rendering of War & Peace, Davies would share the honor with Lily James as Natasha. Together they move beyond operose melodrama to provide the character a balance between virginity, the sudden discovery of lust misinterpreted as love, and the penitence required to forgive herself and to seek forgiveness from others in order to be spared social and financial calamity. Takes a gifted actress to show in a single scene—Anatole's seduction of Nastasha—the panoply of excitement, sexual stirring, the rush of moral urgencies that can't override the heat of the moment. Lily is breathtaking in this whirl and viewers are equally caught up in every emotion she's imparting. Tolstoy expended thousands of words to clear the debris for the incredulous wrap that joins Natasha and Pierre yet Lily manages the concessions in prodigious flashes. As Andrei, James Norton goes from prancing horseman to the sexiest-looking occupier of a death bed. The supporting cast supplies a variety of golden bits: Countess as housefrau Greta Sacchi; Jim Broadbent as nutty Bolkonsky; Tuppence Middleton as Helene and Callum Turner as Anatole intimating carnal knowledge. (Yes, Pierre has his chance to throw a table top at Helene, though not in the humorous vent Fonda does at Ekberg.) The nearly $15 million budget doesn't allow for a cast of thousands—CGI augments numbers—and the backdrops aren't what would be described as spectacular visuals, though what's there to be seen, including chiaroscuro interiors, are more than merely adequate. Intimacy via close up as the prevailing modality, with Davies's smart condensing and Harper's talents for staging, this War & Peace substantially resolves the novel's nagging Gordian knottiness. (6/17/2016)
ROUND UP: Watching too many recent movies can be hazardous to memory. Saw a movie yesterday and can't remember much of it today. Or remember enough of something like The Hateful Eight to regret remembering anything at all. Its creator Quentin Tarantino is pansy mutation of hate, violence and lover of the "n" word. Don't actors read his scripts and balk that though this is his self-proclaimed eighth picture, for all intents and purposes it's the same picture he's made eight times? Jennifer Jason Leigh sinks to her lowest point and what's more embarrassing is she's been encouraged to believe she's acting. A total waste of Ultra Panavison 70, a fact ignored by those eternal adolescents at In70mm.com. Carey Mulligan's emerging feminist convictions battling the misogyny of the old British gentry keep Suffragette from being too much of a waste of time; she has the strongest of quiet qualities among the crop of millennial actors, yet shortly after the picture is over you can't recall much of what she's suffering. This doesn't happen in the remake of Far From the Madding Crowd, in which she's torn by simultaneous attraction and confliction. Unlike John Schlesinger's version with Julie Christie, Mulligan doesn't have to look at Alan Bates as leprechaun; instead, and the partiality is there from the get go, she and the camera can't get enough of Matthias Schoenaerts, whose every succeeding outfit, occasionally accessorized by strategically placed belts and layered sweaters, ready for a shabby chic spread in GQ. (He's a fashion plate in The Danish Girl as well.) Similar to the ambience of Suffragette and Brooklyn, FFTMC is understated—the mansions, set decorations and other extras are adjusted to de-accentuate the minimal budget. With one exception: Adopting the technique of making central the lush Derbyshire panoramas in the Colin Firth and Keira Knightley versions of Pride and Prejudice, the Dorset vistas here are equally cardinal. Brooklyn attempts dual settings and you're kept busy judging the CGI duplication of the borough of the 50s and more or less accept that Ireland seems stuck in a time warp. The babushka-clad lasses exporting themselves to America for the better deal will be reminders to some of their past beloved coworkers—in my circle Saoirse Roman and her ilk were nicknamed Carole Anderson—and wonder if their chantilly lace is meant to suffice as the thinnest barrier to surrender to anticipated deflowering. (The choice of seducer is either Emory Cohen as an Italian skinny Jeff Conaway in baggy pants or an Irish lookalike for Rupert Harry Potter Grint evolving quickly into Vladek Sheybal.) You don't want to surrender to Daniel Craig anymore; he looks distressed in Spectre, unable to get it up. Hoping for the Levitra effects of Casino Royale, director Sam Mendes puts the tired ruffian back on the train, this time as tribute to From Russia with Love. But nothing cuts it in this picture—it's a weathered billboard on which a poorly glued poster flaps for a new Bond and director. No stimulus in Macbeth, either: Michael Fassbender and Marion Cotillard have the power to go the distance as the bloody couple but odd things happen to prevent them from expressing their prophesied descent into madness. This Macbeth is crazy desecration as composite of foggy ecology with an inarticulate ancillary cast that confuses us even more. Can Shakespeare's eloquence be mumbled and fumbled and still be expected to be understood? It can not. (6/10/2016)
Text COPYRIGHT © Ralph Benner 2015, 2016, 2017 All Rights Reserved.