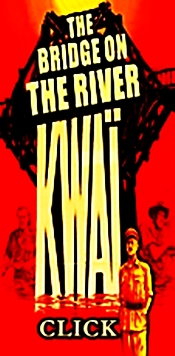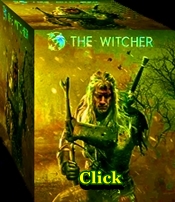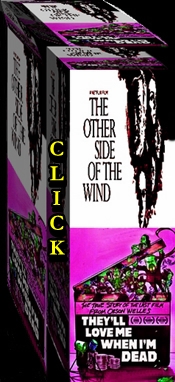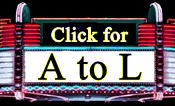 Adore
Albert Nobbs
Allied
All the Way
American Hustle
American Sniper
Amour
Anna Karenina
Argo/ZeroDark 30
Atlas Shrugged Pt 1
Atlas Shrugged Pt 1I
Atlas Shrugged Pt III
August: Osage County
Bad Education
Before Sunrise, Sunset
Before the Devil...
Begin Again
Beginners
Behind the Candelabra
Bernie
Best Exotic Marigold Hotel
Big Little Lies
Birdman
Biutiful
Black Swan
Blancanieves
The Blind Side
Blue Jasmine
The Borgias
Boyhood
Bridesmaids
Bridge of Spies
Bright Lights
Broken Embraces
Bulworth
Burton and Taylor
The Butler
The Canal
Captain Phillips
Carnage
Carol
Chi-Raq
Cinderellla (2015)
The Company You Keep
The Conformist
Crazy Heart
The Crown
A Dangerous Method
The Danish Girl
The Descendants
Django Unchained
Doubt
Downton Abbey
The Duchess
Durrells in Corfu
Edge of Tomorrow
Enough Said
Exodus: Gods and Kings
The Family That Preys
Fences
Feud: Bette and Joan
The Fighter
Flight
Florence F. Jenkins
For Colored Girls
Genius
Gone Girl
Good Behavior
Grace of Monaco
Gran Tarino
Grand Budapest Hotel
The Great Gatsby
Hairspray (3)
The Help
Hemingway & Gellhorn
Hidden Figures
Hitchcock
Hope Springs
House of Versace
The Hurt Locker
I'm Not A Serial Killer
I'm So Excited
Ides of March
Illusionst/Paitned Veil
The Imitation Game
Inception
Inglourious Basterds
Inside Llewyn Davis
Into the Woods
The Iron Lady
It's Complicated
J. Edgar
Justin Timberlake
The Kids Are All Right
Killer Joe
The King's Speech
Kingdom of Heaven
La La Land
Larry Crowne
The Last Station
The Laundromat
Les Misérables
Life of Pi
A Little Chaos
Limitless
Lincoln
Looper
Ludwig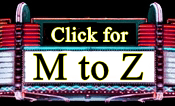 Mad Max: Fury Road
Mad Men
Magic Mike
The Master
Maurice
Midnight in Paris
Mildred Pierce (Winslet)
Mr. & Mrs. Bridge
The Monuments Men
Mud
My Week w/ Marilyn
Myra Breckinridge
Nine
Nightcrawler
Night Train to Lisbon
Noah
Nocturnal Animals
The Normal Heart
The 100 Foot Journey
Outlander
The Paperboy
The Passion of Ayn Rand
Pearl Harbor
Philomena
Pinero
Pittsburgh
Political Animals
Pompeii
Prometheus
Quartet
Ratatouille
The Reader
La reina del sur
The Revenant
Revolutionary Road
Robin Hood
Roma
Romantic Englishwoman
Room
Rosewater
The Rules of the Game
Running with Scissors
Safe House
St. Vincent
San Andreas
Savings Mr. Banks
The Scapegoat
The September Issue
Sex and the City 2
Shame
Sherlock Holmes
Shooter
Shutter Island
Silver Linings Playbook
A Single Man
The Skin I Live In
Skyfall
The Social Network
The Sorrow and the Pity
Spotlight
Stalingrad
Still Alice
This is Where I Leave You
Titanic 3D
To Rome with Love
Trainwreck
The Tree of Life
Trumbo
Truth
12 Years A Slave
2012
Uncut Gems
Velvet Buzzsaw
Venus
The Walker
War and Peace
War Horse
Whiplash
Wizard of Lies
Wolf of Wall Street
Woman in Gold
The Words

Netflix has been honest about its disappointment that Season Three of The Crown didn't deliver the sustained high viewer numbers of the first two. Any one who read the volume of comments on social media understood the generational remove: younger audiences who were held by Claire Foy's Elizabeth weren't ready for Olivia Coleman's. In spite of considerable advance notice that, at creator/writer Peter Morgan's insistence, the cast of principals will change and age every two seasons, those viewers balked at the shock of her frumpiness having emerged so quickly in the first episode that they were unwilling to accept the transition and left. (Had a similar estrangement with her in Yorgos Lanthimos' The Favourite, about Queen Anne's rumored-as-sexual relationships with two women who go to war over her, as a satire based on All About Eve somehow slipping from funny and fresh to stale and tragic and finding myself increasingly disinterested all the way to conclusion.) Coleman's Elizabeth manages to defrost the icy image barriers in S 3 and in S 4 she's now the highly practiced and even frumpier queen and chief bearer of Morgan's truthiness, as opposed to what is or isn't verifiable fact. Morgan's penchant for concocting intimate conjecture during epochs rattles many, including the U.K.'s prime minister, Diana's brother Earl Spencer and Washington press doyenne Elizabeth Drew. They want what they're not going to get—truth about royalty that has, practically speaking, no longer any legitimate purpose other than to maintain the "twisted architecture" of titled nincompoops as unentitled symbolic unifiers. The protestation from the aggrieved: The Crown needs to be labeled fiction, and right now Netflix refuses, sticking to the obvious that viewers are aware that not every moment is secure in documentation. Here's the trickier aggravation: the complainers don't want to admit that there's no way to deny Morgan's powerfully pleasing endowment—dialogue, as the best of its kind, intensely interlaced with myriad historic connectives to remind us how we became addicted to the Windsor menagerie of pampered trash. (Only the three queens in the series hold to monogamous faithfulness.) If the most recent news reports are accurate, those deserters from S 3 are back for their Diana fix and perhaps won't be too happy: S 4 strongly reasserts that Princess Diana was a yawn way over her bowed head. Some of us are sick of her right at the start when, falsely dressed as a faery from A Midsummer Night's Dream, she's sneaking peeks at another head bower Prince Charles. They'd be perfect for one another in any earlier century but they're deadly as romantized ideal in the 20th. Di needs something stiffer than a jokster who moons "morning, noon and night" over Camilla's cuckoldry. The very idea that Elizabeth II would semi-compel these two to the alter is confirmation that she's reapplied S 1's dunce cap by disremembering her own family's tortured history of mismatches, about which she eventually castigates herself and is all but finger-pointedly scolded by Helene Bonham-Carter's Princess Margaret. Intermittently rescuing Emma Corrin isn't so much her clonzy Di but her resemblance to actress Jacqueline Bisset, at irregular intervals to Naomi Watts in the unfairly received 2013 Diana and, Anglican God forbid, Jodie Foster. Her only winning sequence comes when Tobias Menzies' Prince Philip takes her out to "stalk" a mortally wounded Imperial-class grand stag at Balmoral, site of the royals' tests for invitees. After that, it's predictably downhill for the poor wretch overwhelmed by soon-to-be in-laws trapped in sickening obedience to fradulent protocol, with bulimia an explicit ingredient as aftereffect. Considering events forthcoming, there's clever pr in the odd reversal of fortune for married adulteress Camilla—we begin to like her. Real Camilla should be thankful that Emerald Fennell's enactment of her otherwise less than honorable moral positioning is rather charming. Saying to Di during the season's most amusing luncheon moments—"Darling, you really know nothing, do you?" and then exiting with "I'm all for sharing"—we know why actors might kill for chat this cagily double-edged. (And Fennell knows how: she's the writer/director of Promising Young Woman with Carey Mulligan.) Di and Charles would be supremely adequate as sole antagonists to the queen in any scenario but as the cards are dealt, her hand holds another bitch—Margaret Thatcher. Gillian Anderson's version is mimicry as virtually official stand-in: everything's visually and audibly right, from the over-sprayed hair to the turn of the head to the arched posture and voice accentuating her vacant compassion. These imputations are evidence for those who believe the prime minister really wasn't a member of our species. While Thatcher's scolding governance is upheld, it's the domesticity of her home life of ironing, cooking and serving up the food that goes phooey—she defies juxtaposition. Is this because Thatcher wilfully carried the split image to a theatrical extreme and Anderson has no other choice than to duplicate? (Streep has similar difficulties in The Iron Lady, attempting to resolve the paradox of being vociferously anti-privilege while wrapped in haughtiness by doing Thatcher as monument to statuary emptiness.) An American currently in a relationship with Morgan, Anderson seems unaware that, at Balmoral and the Bahamas, she's Holland Taylor as Nancy Reagan. And, as if to punish with more annoying certitude, she's not unnoticeably rather like that Mrs. America horror show Phyliss Schlafly: when attempting to converse with the portentous nemesis, Coleman responds with a variety of facial reactions barely disguising impatience. Thatcher isn't the only one to administer and receive vexation: by the last episode, Coleman's had it with the Snivel Twins and their bad marriage. She brushes off Di's woes—repulsing the audacity of and need for a hug—and finally reigns down upon the spoiled, self-indulgent son over his untenable threats of divorce, demanding he start conducting himself in the manner of a future king. What she won't know (yet) is that Josh O'Connor's Charles will go ballistic on Di, angrily bellowing that he'll "refuse to be blamed any longer for this grotesque misalliance" his mother, father and sister helped engineer to keep him away from Camilla. (Charles's sycophants are on record denying that he behaved badly towards Di.) Excepting Philip's moving outpouring in the previous season, S 4 tries for a domino effect of introspection: Philip over father-figure Lord Mountbatten's assassination in the opening episode; the queen over her deficient motherhood; Erin Doherty's Princess Anne over the celebrity sister-in-law usurper; Auntie Margaret hobbled by forced reduction of royal duties and that bloodly napkin as device to discover long-hidden genetic imbecility that borders on exploitation. We've known since the first season that living within a constitutional monarchy is going to be anathema to whatever it means for royals to live "a normal life." While holding fast to the nonsense that the crown is anointment by God, they're more desperate to hold on to the crown's ancestral goodies and ceremonies as lifetime security they don't deserve; they're an entertainment series waiting to be canceled. For all the carping about falsity that Morgan is being assaulted with, one very obvious fiction not mentioned is the presence of Elizabeth's favorite personal secretary Martin Charteris, played by Charles Edwards. The real Charteris retired from his position in 1977, two years before Thatcher become prime minister, and three and a half years before Charles and Di married. Per Morgan's two season casting rule, Edwards was kept on as continuity, though Currin's tiresome upchucking is a one season run, to be replaced by Elizabeth Debicki. Eager to see the vision she'll be in that darkly fulgurous haute couture dancing with John Travolta. (12/18/2020)

Mart Crowley's 1968 The Boys in the Band was the first American play and subsequent movie to bray the gay. It was then and still is the all male version of Albee's Who's Afraid of Virginia Woolf?, stealing structure and theme of self-hatred. An assemblage of amplified stereotypes gathering to celebrate the birthday of a self-mutilating Queen Bee Jew not particularly likable, within a setting allowing most of the guests to shake faggot repartee, the lingering accusation is that it remains a provider of circumstantial grounds for moral martinets to say, "You see, we were right about them!" As a movie fifty years ago, Boys wasn't considered to be what Netflix's 2020 production deems itself—a venerated classic. We did feel to an extent liberated as we laughed along with our queer friends drinking, dancing, playing the game of confessing love to those who got away. Others in the audience, the ones who remained protectively repressed, felt society's inculcation of condemnation, feeling the self-loathing and embarrassment, not too different from how viewers were meant to feel about the piss-elegant nellies and Tenderloin tricks in Frank Sinatra's 1968 The Detective, a perversely stacked exposé on convenient victimizing to quick capital punishment a gay man (the ferociously bad Tony Musante) for a murder he didn't commit. Did Crowley's play and the movie help as breakthrough? With movies as universal conveyance, doubtlessly yes. Not yet events of historic change when the play opened, by the time the movie unrolled Stonewall and proliferation of urban gay bars became swells of communal liberation, and the gay disco clubs soon to follow created a surprising gravitation pulling in liberal straights propelled by the adjoining congregational explosion—the sexual revolution of the 70s. Netflix's version directed by Joe Mantello, who also helmed the 2018 revival and Albee's Three Tall Women with Glenda Jackson as the author's mother the same year, is a date-stamped reminder of then-prevailing negative attitudes and the question half a century later is, in light of a "born that way" acceptance and marriage equality, can the play survive as a perennial to be pulled out of the proverbial closet to be relevant to our current lives or is it a swish & kiss curiosity piece that needs to be, as a famous critic once suggested, a musical? Omitting the full throated chorus of laughter over the demarcation line "But you're married," which would make a showstopper tune, the situations and the party favor bitchery have lost much of their zesty and vindictive histrionics; Mantello has rehearsed his cast out of spontaneity and into banality. He succeeded in getting packed audiences in New York, primarily due to the fact that all of the actors are openly gay—some of them well known like Zachary Quinto, Tuc Watkins and, the larger draws, Matt Bomer and Jim Parsons—and theatregoers were primed to enjoy the early-on camp camaraderie and the hoped-for-thrills of live mishaps. The movie redo, substantially steadfast to the 1970 William Friedkin picture once inside the two story loft-like pad with a generous top floor patio, isn't affecting as it is strangely sincere in its insincere affectation, with the actors one by one waiting to lay bare their Maria Martyr testimonies duplicating the guck of Albee's "get the guests." Parsons is the major sludge: a snit queen in his glory on The Big Bang Theory, he's not an authentic male bitch. The obligatory guilt-ridden Catholic, his Michael has a few seconds of rearing up to strike but doesn't have the fangs to inject venom. Working against him is that he has to override twelve seasons of weekly exposure happily earning him $160 million; ineptly shedding tears and regret and hurrying to a midnight mass for alleviation, followed by running down a City of Night street as a pansy who forgot to carry an Emez shopping bag, his drama credit limit seems to have maxed out. (And likewise less than convincing playing an agent in Ryan Murphy's revisionist Hollywood.) His predecessor Kenneth Nelson didn't dispense full doses of poison, either, yet his bites had sting. He also looked sveltely in slacks, sweaters and scarves and I believed he'd bounce his ass listening to Sergio Mendes & Brasil 66's "The Frog" and drench himself in Arden's Sandalwood because, well, I did too. Matt Bomer as Donald is incredulously paired with Parsons, flimsily intimating friendship with benefits. Choice of casual mate here is a problem for Matt: his attractiveness has been sacrificed to sexual turn-offs and, because playwright Crowley never went back to repair the lack of character development, Donald has, despite sounding saner than everybody else, enough unexpressed troubles to seek a psychiatrist Michael is more clearly in need of. Hearing that Donald makes $45 a week as a "charwoman," we're thinking how in hell can he afford both a headshrinker and that sports car he drives so recklessly around in? Cliff Gorman was smashingly repulsive as the super sissy Emory in the original movie and the incantation by Robin de Jesus isn't any less, with plenty of boldfaced Bette Midler in wrist and bottom-swaying action; both give Alan, the married straight friend of Michael, a pardon for aggression. (No rocket science required: To whom does Michael not make a call to?) The one certifiable "butch" is Watkins as Hank; from his connivingly funny David Vickers Buchanan in One Life to Live onward, he's always in great shape and his quiet, friendly demeanor here more than equals originator Laurence Luckenbill, who had the better looking Larry as lover in Keith Prentice. In this new edition, Larry is played by Andrew Rennells and more sloppily spot-on as avowed open slut in dark stripes-over-white pants than stylishly light-suited Prentice. (Rennells and Watkins are a couple in real life.) British GQ writer David Levesley wrote of the 2020 version's ramifications: "You have to fear then that all this play does, by being presented so faithfully in 2020, is suggest this is still sort of the way things are: that gay men live cursed half-lives, where the only enemy greater than societal disgust is the contempt you hold for yourself." Patently the intent of the ultra right wing Christers, the hiding glad raggers in the Roman Catholic Church and some of the American Curia now ensconced in the SCOTUS, all of whom are itching to go back to the bad old days, to sanction the theatre of malice and masochism that The Boys in the Band personifies in its rituals of crucifying one's self through praying and/or braying the gay away. The first go around did its job; the revival a backlash commercial. Courtesy of the charge card consumerism of the Upper East Side torture chamber bash, this query: Why hasn't Arden revived Sandalwood as a full body liquid wash? Never knew a time when the aphrodisiac on a rope didn't do the trick. (12/18/2020)>

Phantom Thread is Daniel Day-Lewis's swan song from movies. I don't really believe that: when the right script turns up to showcase his and Meryl Streep's hermetic glories, he'll be back. In the meantime, it's suitable he's potential casualty in Paul Thomas Anderson's cryptic tale of obsessions and ultimate possession. Immersed in the English 50s world of antiquated fashion, his Reynolds Woodcock, one of five Agnes Nixon-like soaper names the director as writer couldn't resist, is a straight Momma's Boy version of a Cecil Beaton doily queen whose designs are by and large oppressively regal, smothered in lace and dipped in dour colors, for wealthy post-Edwardian hags. A fastidious taskmaster riveted to his routines and requiring revolving muses, he'd probably be freer, safer and satiated with a sassy NSA Suzy Parker to play with but as priss he nabs the drab Alma, a plain Jane waitress at a rural inn played by Luxembourgian Vicky Krieps. Usually opposed to spoilers, I caution that what follows, not fully in chronological order, discloses too much but Anderson's script is a yo-yo; with the actors in frequent soft-spoken inaudibility—that cc option comes in handy—viewers are sedately reeling and befuddled by the to and fro. So here goes: Unaccountably smitten, Reynolds brings Alma to live at the House of Woodcock, where before long their sparring begins. Learning the trade, Alma becomes Reynolds' new inspiration, for whom he creates a couple of stunners, one a gown wrapped in 16th century Flemish bobbin lace over lavender that might be the movie's choicest. She's a far better still photo model in couture than as runway walker; as if to match her trotting frumpiness, there's a red atrocity that looks like she's wearing a way below-the-waist apron festooned with Grandmama's embroidery. Getting singular attention will be a wedding dress for a princess Nixoned as Mona Braganza. (The remaining three from Pine Valley are Countess Henrietta Harding, Nigel Cheddar-Goode, Rubio Gurrerro.) Alma intuits Braganza as a May-December threat. Throughout is the Day-Lewis employment of his long-established posing, this time as stares evolving into prickliness; he's a bubble level adjusting the imbalances of arrogant prerogatives. The toxicity is mainly short-lived save for the Barbara Hutton replica Barbara Rose (Harriet Sansom Harris); resentful of his sister (the stoic Lesley Manville) reminding him that the chronic lush Rose is who keeps the House of Woodcock afloat—and sufficient reason to attend another of her weddings—he reluctantly goes, bringing Alma to witness Rose's face fall flat on the head table. None of the other guests even notice she's being carried away. Reynolds and Alma, however, feign indignation and go to her hotel suite demanding the return of the ugly heat-producing dress, which she's still in as she lay passed out. He doesn't get that as contemptuous couturier impervious to changing style he's soon to be twilighted, the reckoning of which comes when he enquires into Countess Henrietta's abandonment, flying into a tiz over the buzz about that "filthy little word 'chic.'" His sister refrains from mentioning how unchic his bum rolls are. Alma has previously felt thorny abuse too, when he scolds her for noisily scraping the toast because it's "entirely too much movement at breakfast." Apparently he's a goner for the day if "distracted" in the morning. Later, against his sister's warning, Alma prepares him a surprise dinner with, to his displeasure, asparagus with verboten butter, crabbing that it takes "gallantry" to eat it. (Shaking on the salt, he's a candidate for high blood pressure meds.) A love/hate blowout ensues. As retaliation, she spikes his tea with grounded poisonous mushrooms, their effects manifesting when he falls into and damages the princess's bridal gown, due to be shipped the next day. Seeing the gown completed just prior to the collapse, Reynolds finds that it's flawed yet unable to assess where the defect is. (We do: the folded satin support under the honeymoon set as offering isn't seamlessly integrated with the fold under the arms, leaving unsightly extrusions at the biceps.) Alma readily and dually does Florence Nightingale, assisting him up to his bedroom and, as he sleeps to recover, helps to repair the gown, discovering a hidden label marked "never cursed" threaded into the hem. Awakening her after sleeping on the fitting room sofa by atypically kissing her feet, he then emotes he can't do without her and asks her to marry him. We wonder if we're hearing him right; we're unsure if he's aware of the danger he's in or likes that he's in danger. Off to Switzerland for their honeymoon, he realizes his mistake when watching her squirrel-like eating and belittles her dice shaking at Backgammon. Returning to London, overhearing how he despises her, she cooks up another supper, sauteing a larger portion of edible fungi, presented as an omelet. He's been staring at her, she at him and, barely managing not to go at her for pouring water too loudly and for too long, takes a bite. The more she masters the secrets of phantom threads, the longer she'll rule. Infatuated perhaps, Brian Gleeson's Dr. Hardy, in a fireside chat that could pass as informal deposition, may be less into than onto her. (10/16/2020)

Dozens have portrayed Winston Churchill throughout the years, including alphas Richard Burton, Brian Cox, Albert Finney and Robert Hardy and at beta level Simon Ward and Robert Taylor. Some of their performances, and from those I haven't mentioned, don't leave much lasting impression except for the Winstonian bombast and drollness, which are used imitatively and not the fault of the actors, as Winston hadn't received a fuller kind of scripted detailing until recently. There are now two standouts in that expansion—the American John Lithgow in The Crown and the British Gary Oldman in Darkest Hour. With Lithgow allotted by writer Peter Morgan the time and historic incidents starting after WWII to manifest character revelation, and nine inches taller than Winston, he virtually shrinks in size before us while he's navigating to save himself from being ousted as prime minister. (A momentary re-sprouting at the unveiling of his official portrait, then crashes at home realizing he is the person artist Graham Sutherland depicts and then burns the painting.) He's in total joyful command playing him, and brings total joy in watching him. Oldman, about three inches taller than Winston, is narrowly relegated by Andrew McCarten's script to the crisis and potential disaster of Dunkirk and the vicious infighting in his own government left over from Chamberlain's limpy appeasement policy, espoused by Stephen Dillane's careerist snob Viscount Halifax. Oldman said he wanted to do more than serious impersonation of temperament and speechifying, that he's going for creation. More like first class re-creation: Demanding double-spaced memoranda, he's intimidating firecracker; shouting "Will you stop interrupting me while I am interrupting you," he's justified tyrant; hearing FDR explain how to get embargoed military planes across the Canadian border and onto England, Oldman quietly and dumbfoundedly repeats, "You did say a team of horses?" Whether in obstreperousness or fleeting emotions, he too is enjoying the ride, telling us he's thankful Lithgow preceded him—allowing opportunity to view the master class. In fat suit, facial prosthetics and puffing on Romeo y Julieta cigars, one extra ingredient makes Oldman electric: sober for years, he seemingly continues to tap into booze "edge," inhabiting Churchill's relentlessness with derring-do, which is often lost in actors after abandoning the bottle, in such examples as William Hurt and, in the last ten years, Anthony Hopkins. (Well aware I've argued differently in reference to Shadowlands; his present downturn has to do with selling out to a ceaseless run of lousy movies.) But a still-volatile ex-boozer remembers the benders, especially one lasting 70 days in London, so when a House of Lords elder itemizes Winston's vice—"A drunkard at the wheel: wakes with a Scotch, a bottle of champagne for lunch, another with dinner, brandy and port until the wee hours; I wouldn't let him borrow my bicycle"—Oldman appears to permit himself to smell the condensed vapors of the old black magic. Acting for this ex-souse becomes the safer replacement high, and can be felt even when downplaying characters, as in Tinker Tailor Soldier Spy. (He can fail too, miserably in The Laundermat.) With 2005's Pride and Prejudice, 2007's Atonement, 2012's Anna Karenina and 2017's Darkest Hour, director Joe Wright is unabashed peripatetic, refusing to allow his actors to be stationary rumps; borrowing set structure from Anna Karenina, he's staged Oldman and the griping opposition in crowded confinement, this time blocking without theatrical melancholia, deliberate and defiant as a reality playhouse moviemaker. Cinematographer Bruno Delbonnel and McCarten's hallmark compaction (the second of a roll starting with The Theory of Everything and later Bohemian Rhapsody and The Two Popes) are co-conspirators accommodating Wright's vision. Dillane, Lithgow's portrait nemesis Sutherland in The Crown, has as Halifax the last words after Churchill's empowering oratory to arouse the nation against any appeasement that brings Parliament to a white handkerchief-waving frenzy in the Commons Chamber: "He mobilized the English language and sent it into battle." The quote belongs to Edward R. Murrow, from his 1940 Columbia LP recording entitled I Can Hear It Now: "The hour had come for him to mobilize the English language, and send it into battle, a spearhead of hope for Britain and the world." (10/9/2020)

Glenn Close has for so long fit into the niche of bitch that when it looks like she isn't going to be one we're still expecting her to turn into one. In Björn Runge's The Wife, she's in optimum straightjacket control against pestering journalist Christian Slater, an untrustworthy scandal monger eager to do a biography about her Nobel laureate husband Jonathan Pryce after discovering the early obscure works of both the author and the wife. Over drinks in a Stockholm bar, he insinuates that she and not Pryce is the mastermind behind his novels. (No spoiler here, as we get hints of her nearly latent agony very soon into the story and there will be flashbacks.) Cautious about not betraying cool restraint, she exits Slater's ingratiating inquisitiveness hoping to have temporarily mollified him; while walking back to the hotel, she's shifting into what appears to be a buildup to bitch mode, briefly exposed as she scolds Pryce's untidiness. Before the ritzy Nobel festivities begin, Close and Pryce learn that Slater has also talked to their son and repeated the suspicion. As the unraveling proceeds, Close makes another but more dramatic exit—leaving the formal dinner in the midst of barely contained emotional turmoil: she's previously asked Pryce not to thank her during his Nobel acceptance speech, which he ignores by lavishly praising her as his muse. It's an embarrassing backward pivot; her character inalterably knows that with fame comes more vulnerability and that someone has already put the pieces together, as it only takes, you know, reading. She's been living the value of propriety, resolute about not publicly endangering her husband or herself and by consequential extension his stature and monetary worth. But in the limo she's threatening divorce and, back in the suite, the bitch arrives, hurling invective about Pryce's chronic philandering, selfishness, his hack writing while throwing neatly arranged copies of his books to the floor and then packing a suitcase. With so many clues and cues advanced, we're well-apprised of what's coming next. The movie's final moments, however, aren't registering as punchy anticlimactic. Trapped by the movie's 50s device of the ever supportive wife's duty of silence, we're supposed to recognize that her warning, on a Concorde Super Sonic, to take Slater to court if he divulges his hunches in an eventual book is an extension of more wifely silence of the fraud. What action could she take when he inevitably publishes the goods? What would be her defense in trying to save a reputation never deserved? Does she think the literati is going to support her claims that her husband isn't the male version of Lillian Hellman telling stories not true to his personal experiences? Fumbling fool Pryce doesn't even remember the name of the central figure in one of the acclaimed novels. Then there's Nobel itself, changed from the Helsinki Prize for literature in Meg Wolitzer's 2003 novel. From second tier to the grand prize, yet no one seems bothered by trashing the revered institution. (Strangely, the Nobel Foundation granted permission to use trademark and ceremony.) As I see it, there's one opportunity to have an emancipating anticlimax to the charade and save the picture: for Close to join forces with Slater to reveal the truth. She'd become cause célèbre, gaining all the past dues like TV and magazine interviews, book and Netflix deals, being hailed the new icon of the "long suffering wife." With Runge acquiescing, Wolitzer, whose book is an acerbic screed about the sins of male cultural dominance in publishing, and screen adapter Jane Anderson are pulling a con job on us—turning a gifted woman writer into another pathetic Elizabeth McGovern, the sour graper who, ranting about the subservience of women during the Eisenhower era, evidently dissuades Close from her pursuit of a career to brave the function of appeasing kingmaker. Giving a tightly engineered performance, in which few antiquated stones are left unturned and few reactive grimaces deemed unnecessary, Close turns into an insufferable Mrs. America to be tossed into the dustbin of MeToo martyrs. (10/2/2020)

Travel in sci-fi movies has never looked as deluxe as it does in Morten Tyldum's 2016 Passengers. The production design of the star ship Avalon by Guy Hendrix Dyas and Gene Serdena and their company of support is eye-gluing, from its massive serpentine tentacles contoured and rotating to produce gravitation to its inner Spic & Span spotlessmess. Excluding piles of tools, the climax and the grand concourse's need for pruning, there are roaming squads of roombas. These artists honor science's possibilities and expand the plausibility of consumer atmosphere of 2001: beyond loads of technological upgrades, Avalon is wondrously comfortable in providing lush suites, a multistory mall, ethnic restaurants, entertainment venues, infinity swimming pool, a cocktail lounge in homage to the one in The Shining and once-in-a-lifetime views. In total this is rare resplendence—a superlative Sarah Greenwood hoped we'd be suckered into using for her grotesque castle in the live action Disney version of The Beauty and the Beast. (That Dyas and Serdena lost the Oscar to La La Land, which no one talks about in terms of awesome conception or in any other way, requires that ballots be recounted.) To populate the space playhouse, Chris Pratt and Jennifer Lawrence are the protagonists, Laurence Fishburne the deck captain and Michael Sheen the bartending android. The three humans are at different times involuntarily awakened from the 120-year hibernation trip to another planet, Chris being first when at the beginning the ship's shield, guided by autopilot without course correction, fails to prevent damage from an asteroid cluster, resulting in a few years of domino breakdowns the mainframe supercomputers attempt in vain to rectify. (The other 5,255 as crew and future planeteers remain in blissful deep sleep.) Jon Spaihts's script was considered "hot" by the standard of studio bidding and big name directors and stars were in and out of consideration and there were the customary qualms about recovering a hundred million dollar investment, in that the movie isn't going to be one of those Marvel jobbies culminating in gigantic battles against hideous extraterrestrials to save mankind. American box office didn't recoup costs but international audiences did and pushed it into profit. Outside of the U.S., Passengers was received with appreciation that interstellar journeys don't have to be filled with a cast of CGI thousands or reek with deadliness other than cosmic debris. Altho the "look" of this movie abundantly compensates for Spaihts's lack of intellectual grip on the proceedings, it doesn't reduce his flimsiness: in the recognition of quicker mortality that deprives Chris, Jennifer and Laurence of the promised land, their expectedly emotional responses are maladaptive, having a filler effect, and the actors don't perform them very convincingly. Who buys that Laurence hibernating in a "goofy" pod induced 612 anatomical "disorders"? Saying he had hibernation sickness in the past is suggesting he's been on decades-long trips and those, and not solely malfunction, could be the accumulative effect of body deterioration. He doesn't clarify, nor do Chris and Jennifer inquire; this scene and Laurence's other moments feel truncated. Having directed The Imitation Game, 2014's most successful independent feature, Tyldum demonstrated handling both quips and depths in the maze of decoding Germany's WW II Enigma device, so why he and Spaihts haven't more fully shaped these characters hurts the movie's impact of destiny, which transforms colonists Chris and Jennifer into fabled Star Trekkers in a series of posthumous survivalist ebooks. Convenient: Jennifer's the writer-chronicler and Chris the handy engineer, who does some pretty fantabulous things as craftsman and horticulturist. We'd be less indifferent if there were some tibits of human ponderings that had to transpire during their journey: discussions about wanting children, who'd probably be alive at the time of the crew's scheduled reawakening and get to do what the parents didn't. Do Chris and Jennifer plan to expire together? Will the memory chips in Michael Sheen's robot and any spying eye cameras tell tales? (Salvaging parts, Chris converts a roomba into a roving monitor.) Perhaps interchangeable with a non-serious Sam Worthington, Chris has an easiness of presence; partially stripped of his Guardians of the Galaxy and Jurassic World doofus shit, though still dancing and briefly in Forrest Gump hirsuteness, he gets a bigger share of tolerance from us than Jennifer, as he did what we'd have done in the same situation. Inner torment duly noted, his powerful drives are equally powerful motivators; Laurence couldn't be more wrong in dismissing Chris as "a drowning man" when hearing the charge that's he's a murderer—extra circumstantial evidence of missing narrative. Twenty five minutes in Jennifer appears, thankfully stripped of Mystique's body suit, and very soon flashes the winning smile, gabs merrily and later wears tantalizing heels to invite a PG-rated romp. (Intended as R-rated, she confessed being smashed to film it.) Then comes the furious venting upon discovery she was stalked while supinely vulnerable. Reluctant to forgive the comely molester of her peace, she goes into frantic mode—sort of keying up her insufficient vocal cords for the soon-to-follow hysteria of the God-awful Mother! Not that she doesn't have additional excuses: Avalon's fusion reactor is about to blow, all lives are endangered and Chris could perish from the repair mission that's idiotically vague of permanent solution. Otoh, he's master fixer upper, so she can hit willy-nilly all the panel options for the Lazarus effect. They make a cute miracle couple living as legends on Avalon without answering this pressing question: Do they live long enough to hear from customer service in response to Chris's video inquiry, for which he's charged $6,012? (5/22/2020)

The Greatest Showman, conceived by its star Hugh Jackman, owes a lot to John Travolta's Hairspray: it's a series of high energy music videos interwoven into frothy history. No accident that Zac Efron is major co-star in both: he's added bait to lure in younger generations to see a bio musical about 19th century P.T. Barnum. All the same, this movie was not well-received by the critics, who didn't buy into the mod hips and hops of lyrics and dance, and objected to eliminating some of Barnum's other facets, like his political career, which came into being during his years of circus ownership. Though we rarely consider the "greatest show on earth" in terms of political enterprise, the circus really was his training ground: In Connecticut, as both a Representative in its House and the mayor of Bridgeport, he was anti-slavery, socially inclusive, pro-Temperance and anti-contraceptive. (Whatever else his motivation for the latter proscription, male casualties from the Civil War were at least 500,000.) Jackman is the right personality to play Barnum; fundamentally a showman, which makes him ideal to emcee awards ceremonies, he's the updated and tall Gene Kelly of athletic musicality. His arm-spreading ringmaster presence reassures, having regained his mile-wide smile and charisma, both having been forfeited when playing Logan of the retractable claws. (To his unintended detriment: many of us simply couldn't find a way to care about his Jean Valjean in Les Misérables, director Tom Hooper's forerunner to the coronavirus that is Cats.) A production cost of around $85 million, The Greatest Showman brought in a measly $8 million during its Christmas opening weekend and was quickly epitaphed as a bomb. In less than two weeks, it suddenly exploded at the box office and would gross worldwide an impressive $435 million, to this day still a mindboggler. The musical isn't panoramic in scope; it's rather piddling in confined visual range and disappointingly empty of the expanse to the Big Top and vagabond atmosphere, ingredients not absent in DeMille's cloying 1952 The Greatest Show on Earth. That's likely due to budget concerns and Michael Gracey, who never directed a musical, much less a movie; we can feel a rookie's clumsiness in his otherwise enjoyable clutter of visual effects and the unfortunate dispersal of Barnum as character. A strong interjection needs to be included—these weaknesses might be why it became a hit; audiences appear to want to be softened into an escape, want something without much badgering, without the hangover that is La La Land, whose sophomoric songs are written by Benj Pasek and Justin Paul, the very same team that here has been drinking the live-wire java leftover from Hairspray's Scott Wittman and Marc Shaiman. The 19th century virtually dismissed in the soundtrack, viewers connect to the pop anthems about self-worth & inclusion and happily zumba in their seats to the unflagging rhythms and vigorous dance numbers by choreographer Ashley Wallen. Minus the midway freaks, they don't have to fight any gross exaggeration, either, as with Travolta's hydrocephalic cabbage patcher, or be coerced into boogieing to the no-ass-for-you messaging in Chi-Raq, or teabag the amplified cojones of ABBA as Mamma Mia! frivolity. (Meryl's right to have wanted her dipshit Donna expired before granting the cameo fantasy of "My Love, My Life" in the sequel.) Don't understand why Efron, who plays real partner Bailey, isn't named Bailey; Keala Settle is a mammoth-breasted version of Jennifer Hudson out of Dreamgirls, only much more fun in her bearded emancipation proclamation that is "This is Me"; Rebecca Ferguson, as Swedish singing star Jenny Lind, decently lip syncs to Loren Allred's annoyingly repetitive "Never Enough"; Zendaya sometimes recalls Beyoncé; and Michelle Williams suffers frequent bouts of bad makeup application (and misapplied again in Fosse/Verdon, looking less like Gwen than Mary Tyler Moore as Shirley MacLaine or Pamela Duncan in Attack of the Crab Monsters). Memorable in other roles, such as the ghost writer and lover to Robin Wright in House of Cards, as Mickey Doyle in Boardwalk Empire, and as the eerily efficacious Billy Graham in The Crown (Season Two), Paul Sparks scores with another example of his specialty in quiet if inexplicable edge as newspaper publisher, editor and sometimes critic James Gordon Bennett, who serves up the appropriate word to describe Barnum's chaos. He's reservedly contemptuous of its plebeian environment, needling that Barnum's humanity as "philanthropist" is "the creed of a true fraud." To which Jackman's P.T. replies, "Mr. Bennett, when was the last time you smiled? Or had a good laugh? A real laugh. A theater critic who can't find joy in the theater. Now who is the fraud?" (4/10/2020)

Mindhunter is the crime series that smart audiences, fed up with ever more explicit media violence, have been waiting for, even though it deals with some of the most sensationally sickening American serial murderers of the 70s. Based on author John E. Douglas's factual efforts in the FBI's Behavioral Sciences unit to move out of "old school" assumptions to get a deeper understanding of the proliferation of psychopaths, two special agents and a PHD interview the more infamous, interacting close to verbatim record with Edmund Kemper, Jerry Brudos, Richard Speck, Son of Sam David Berkowitz, Charles Manson and henchman Tex Watson, and Wayne Williams. Small fry liquidators are examined too, sacrificing Ted Bundy and John Wayne Gacy. These three civilized analytic inquisitors—Jonathan Groff 's Holden Ford, Holt McCallany's Bill Tench and Anna Torv's Dr. Wendy Carr—have varied reactions, from disgust and revulsion, fear and loathing, to fascination and challenge. As do we, held rapt by the intelligent word heaps with and about the criminals and the peripheral horrors. From our 21st century perspective the only "new" here, and it's enough, is revealing historic turning points in the FBI's belated recognition that "motive" for abominable sprees would necessitate profiling, establishing protocols and recognizing signatures, unleashing a metamorphic catalog of criminal psychopathology. And this: Only a few FBI agents detect media as possible conveyance for its spread, for "being played with." (Already ominous in 1955: Chicago and its suburbs would experience shock at inexplicable atrocity when the naked bodies of three boys were discovered in a forest preserve ditch and, eight years old at the time, producing my own jolt in seeing the bodies tabloided on the front pages of the Chicago American and Chicago Sun Times, and hearing the adults talk in hushed tones about some sort of abuse we kids weren't suppose to know about, and how the murders intensified instructions of caution from parents, teachers, TV and radio on avoiding strangers while we walked to school or returned home; forty years later law enforcement arrested and convicted the man believed to be responsible.) Attractive as a "fresh-scrubbed pussy," Groff's agent, also an on-the-road instructor of hostage situation techniques illustrated by Dog Day Afternoon, has difficulties as a Blue Flamer not following guidelines, loquaciously opinionating and theorizing, covering up slips of ethics, and pushing for risky intervention, particularly with the Atlanta child murders and the racial animus overtones, and seems well on his way to be efficient at cunnilingus. (The "fuck me heels" ploy he uses to get a killer to spill the beans backfires; he also seems short in the driver's seat.) The obligatory conservative suit as champion of his co-workers, McCallany's Tench is a common senser regarding the deranged he's helping uncover and document, an amused nuance catcher on words like "beau" or associated labeling, and at the same time handicapped by worries his adopted seven-year-old son is likely to be a future case file. A close dead ringer as the born-ten-years-later feminist twin to Cate Blanchett, Torv's Wendy coldly spouts the then-latest psycho jargon—and a bit ironical in quoting the APA classifying gay as "a sexual orientation disturbance"—in the period fashion of a hungry ball-buster on Phil Donahue. They're compelling in their characters' struggles to get keep from bringing home all the "crazy"; they nevertheless face consequences, and McCallany, in Marine flattop and with near-perpetual cig, emerges from the shadows after thirty five years of typecasting to be the empathetic standout. When the actors playing the serial killers register their scariness—Cameron Britton's Kemper and Happy Anderson's masturbating Brudos the scariest?—Groff, Torv and McCallany become lifelines for our sanity. Adapter and co-writer of Mindhunter, Joe Penhall is Wikipedic with 70s data weighing through self-hatred, sexual inadequacy, mothers and misogyny, compulsive thrill-kills. The first rate choice in David Fincher as producer and tent pole director of seven of the 19 episodes in the two season run grant his Se7en, Gone Girl and The Girl with the Dragon Tattoo to be glanced—without in-your-face graphics; words and the way the killers express them are the reel violence. Similarly successful, the selections of music Fincher and soundtrack interpolator Jason Hill use are meant to be "little interstitial wake-up calls" for sociological connectives. Director Carl Franklin's kinship with and fidelity to Fincher, having started with their work together on Kevin Spacey's House of Cards, bear fruit in the last four episodes of season two, concentrating on Atlanta's injudicious response to the unresolved killings of black children. (23 children and six adult males were murdered, one body of a child not recovered; Williams was convicted of killing two of the adults and while not yet indicted and tried for the others, forensic testing assigns him as probable murderer of all six men and 18 children. Coincidently June Carryl as Camille Bell, mother of one of the first victims, not only looks like and essays the moral spirit of Esther Rolle but also carries uncanny resemblance to the real Williams.) The remaining shows in both seasons are helmed by non-Americans Andrew Douglas, Asif Kapadia, Tobias Lindholm and Andrew Dominik. Uniformity of all six helmsmen is the highest of compliment. Another kind of high is an elevator scene in which "The Basement Boys" Groff, Torv and McCallany are facing the sliding doors while descending to their dingy subterranean offices. Just minutes before they're quietly anxious about the possibility of being fired—re Groff's on-going insubordination, Torv's covert solicitation for more funds, McCallany's ineffective control of his colleagues—and while one of them gets mildly chewed out, their boss informs that their Behavioral Sciences department, in consideration of groundbreaking work, has been awarded two grants totaling $385,000. In the lift, with McCallany looking at Groff who's looking at Torv who intuits but doesn't acknowledge being looked at, three self-satisfied smiles slowly appear. (2/28/2020)

Brazilian Romance is Sarah Vaughan's last studio album in which she performs solo, excepting guest artist Milton Nescimento's Portugese inserts on "Love and Passion." Quite a few press reviews maligned it when released in 1987, carping the "Divine One" was over the hill, assigning additional blame for their dissatisfaction to the fractious recording sessions with volatile Sarah battling producer Sergio Mendes over concept and her jazzy ostinato proclivities. We the public, like the critics, could believe she's both pleading and venting in some lyrics of the slightly minacious "Obsession"—"all those silver clouds in my eyes make me believe you are a blessing when you are a curse in disguise." Sergio may well be the rare musician, perhaps like Tony Bennett, in seemingly perpetual joy but he too had tantrums, having fired his entire Brasil '66 ensemble, including Lani Hall, over complaints that their accommodations on the road were sleazy. (Dating and eventually marrying Herb Alpert, Lani was wisely reinstated, along with better lodging.) Attending a Sergio concert at the famed Auditorium Theatre in Chicago in the early 70s, I remember the curtain opening and as he and the group began "Ye Me Le," one of the bongos perched on an elevated platform fell over from vibration, stopping the show; with the curtain closing, the audience heard furious shouting, detecting Sergio's accent. As arranger of Brazilian Romance (and a huge contributor to Lani's 1998 Brasil Nativo), legendary Dori Caymmi alludes to larger issues: "There was a basic mistake with the production. I don't want to mention names, but the producers were all thinking pop while I was thinking jazz. Recording in the pop vein was shortsighted, a real disservice. The approach for a first class vocalist like Sarah Vaughan is nothing less than…Sarah Vaughan. Anyway, there was this misconception, which made her very difficult to work with, and to further complicate things, she was making this album for CBS without permission from Quincy (Jones), who held her contract at Qwest." The plural "producers" affirms CBS-Columbia's financial overseers were involved in the contretemps related to the album's orchestral scoring and, judging by the effusive instrumental compositions, consented to its leaning more toward expensive Rio-esque romanticism than hardcore Brazilian rootage. Columbia's scant recording history with Sarah also seeped in to infect: the company released her first solo album back in 1950, let her go after she complained about the commercial material she was expected to record, then issued two compilations in 1955 of her previously unreleased recordings it still held rights to publish and from which she collected pittance, and in 1982 released the extravagantly unnecessary Gershwin Live! performance. Sarah had troubles beyond her vanity such as a litigious demeanor and privately-held health concerns that her naturally declining "first class" vocal powers were accelerating from excessive smoking and drinking, punctuated by cocaine and marijuana use. Reportedly being frequently late for the Brazilian Romance recording sessions and often leaving early in a huff, tempers flared as costs of studios, musicians and transportation to L. A., Detroit and Rio were rising. The arguments between Sarah and Sergio over approaches to the material started in rehearsals and proceeded to get heated during taping, with Sergio, in headphones, stopping the recording process any time he'd hear displacing languorous slushiness and/or scat she would sneak in as method to get her way. She wanted interpretive freedom, he wanted restraint. The eruptions and resentments from the warring sides would suggest underlining incompatibilty, but after her successful Brazilian-themed albums I Love Brazil and Copacabana, which included her takes on Sergio's renderings of "Like a Lover," "Empty Faces" and "Pra Dizer Adeus," she wanted to do a third, and specifically his "So Many Stars," wishing to create another signature with the impact of her version of "Send in the Clowns." Music written by Sergio and lyrics by Marilyn and Alan Bergman, and considered a timeless classic first recorded by Lani, at the age of 20, for Brasil '66's Look Around, the packaging of desire, emotional surge in and Dave Grusin's arrangements of "So Many Stars" epitomized 60s ultra-sophisticated ballad, oftentimes heard as a "last call" at many urban watering holes. Not conjecture that Sarah was convinced the song, as well as the whole gig, would be a breeze, what with Columbia's money, all the imported talent supporting her and Sergio supervising. What she wasn't apprised of is Sergio as taskmaster: consistently referred to as a drill sergeant, he doesn't suffer divas at the expense of solid performance. He is, though, appreciated for compensating voices not in their prime; he knew Sarah's wasn't in 1987 and still took the assignment. Tailoring the 10 tracks to her strengths, permitting limited wallow but no wailing, he accorded her version of "So Many Stars" and, like Streisand's later rendition with equally lenghty introductory foreplay, she's husky with conviction turning into melancholic evocation—one of the reasons the number attracts long-established singers. Either willingly or through obedience she's in control with deeply pleasurable plangency settling into the exhibition as conceptual center, much more appealing than her live performances of the song on youtube. Yet "So Many Stars" isn't remembrance of fucks past, it's about the search for the next one; if verbs aren't switched to past tense, age limits apply. Melancholy over "what we might have been" is, however, the fitting subject of the stellar "Photograph" that sequentially follows; she's poignant and hurting, and the opening gush of George Duke's light fingers might be origin for Jean-Yves Thibaudet's spurting in Keira Knightley's Pride and Prejudice. In fact, all the tracks open as inviting avenues leading to some thrilling articulation and modulation delivered in her earned imperfection. Instead of absolution, the critics wrote as if in sudden discovery that Sarah's "voice was shot"—sexism from predominantly males who ignored the diminution of Sinatra and Bennett and excused them as consummate artists of style while gleefully picking at her scabs, that after forty years of singing her "octave scale and vibrato have unfortunately atrophied," that her celebrated scat is absent. On the later, the selections don't include Sergio's speciality of Brazilian nonsense syllables, which is a regret. As for the lessening of octave and vibrato: at 63 when recording, the "free-falls" from her "divinity" have throaty realness—a vocal suppuration—discharged in Dori's complex (virtually curlicue) arrangements of story-telling, while Sergio's discipline brings to the fore her almost masculine command of multiple lyrics, as in "Love and Passion," and dabs her oozing fluctuations, flourishes and foibles. (Listening to the word profusions, we know why she didn't sing most of these numbers in concerts—she'd have to read the sheets.) Having died from lung cancer only three years after Brazilian Romance, Sarah probably didn't resolve whatever embranglements resulting from clashes: in one of her live performances of "So Many Stars" she quizzes the crowd if it's aware of the album's release—the people sat in silence, confirming that Columbia wasn't spending much on a national push—and she namelessly if lamely mocks Sergio about the spelling of Brazil as a reminder that she remained acerbated. There's no kiss-and-tell from her nemesis. Tensions can and often do accomplish surprising achievement, even if it takes thirty three years to be acknowledged. Wrapping that dissipated yo-yo voice in deluxe tropical trappings courtesy Dori's guitar, Duke's pianissimo, Hubert Laws's flute, Carlos Vega's drums, Paulinho Da Costa's percussion, Marcio Montarrovos's flugelhorn and trumpet, Chuck Domanico's and Alphonso Johnson's bass, Tom Scott's and Ernie Watts's potent sax, and all under Sergio's engineered blending, Brazilian Romance is receiving its due in reappraisal as Sarah's bittersweet kiss-off. Aqui está para você, Cadela! (2/14/2020)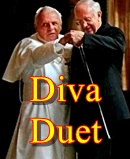 Fernando Meirelles's The Two Popes is a kind of Odd Couple variation of The Shoes of the Fishermen tangoing around the real horrors depicted in The Boys of St. Vincent, HBO's Judgment, Almodóvar's memoir Bad Education, the Oscar-winning Spotlight and the documentary Mea Maxima Culpa: Silence in the House of God. It's a duet as less an account of moral responsibility than a fabricated pacifier: two distinctively different elected divas at odds congenially argue over Roman Catholic canon and then absolve each other's sins. Clearly neither pope is up to dealing with enforcing Church doctrine if first required to accept the neglected tenet of compassionate care of its adherents as the very core of Jesus's message, though the present pope admonishes the former for that very oversight. The reason they became popes, implies the movie, is that they were the factotums for the times to not so much "change" the Church but to "save" it from the growing scandals. (Though how to save without change is barely discussed.) The movie tilts heavily in favor of smoothie Francisco—with Jonathan Pryce at his most ingratiating—and, while not totally negated, Anthony Hopkins's Benedict is unsympathetic in that he's generally regarded, with legitimate suspicion, as a Nazi whose youth conditioned him to become the prime fixer to mitigate damage from the Church's many outrages. Benedict seems to have honed this regretful task under John Paul II, another culprit thus far escaping excoriation; having rejected the mounting evidence that so many priests, including Marcial Maciel Degollado who founded Legionaries of Christ, were ravenous pedophiles, the E.T. of papas was quickly elevated to sainthood upon his death as diversionary public relations. The movie doesn't tell audiences what they want confirmed: that the dressed-to-the-blingy-nines curia demanded Benedict's removal for his failure to handle the sex scandals, which were initially remedied by hiding the perpetrators via repeated relocation and then blame and threaten lawsuits against the victims to curb the expensive pay outs while at the same time serious allegations against additional priests mushroomed throughout Christendom. Anthony McCartern's script details Francisco's geo-religious journey at the price of excluding of Benedict's rise as a "scholar" within the Church and this softening of one and biographical skip for the other gnaws at informed viewers. Reasoning absent about the lack of equal info could prompt the oft-heard zinger that for years seminaries were frequently referred to as the JC Fruit Farms. Most of us aren't fooled regarding the dictates surrounding myths conceived and promulgated by supposed celibates who have seldom if ever "lived" in healthy heterosexuality, something the real Francisco has cautiously alluded to in attempting to establish more married clergy as a "family values" action currently being fought over by many of the Church's lushly ensconced insiders, including Benedict. It's a battle with no winners: every time we tour a Catholic asylum these days we're all wondering the same: how many of the priests are pedos or queens? And there is that diva thing, in the repellency of Benedict's mousy prissiness used to disguise his obfuscatory protection of the Church, and in Francisco's disquieting temper brought into focus when he very recently smacked a hanger-on's hand not once but twice when she tugged on his arm to draw him near her during a Vatican stroll. Albeit unfortunate and so is the timing, ubiquitous video can be a superstar's inextricable polygraph, helping to aid and abet in conviction, in this case The Two Popes being guilty of ass-kissing falsity. Deep in a cabinet I have hidden an unpublished novel entitled A Monk's Prayer, hommage à Susann et Wallace written around 1972, about the corruption in the Vatican and the devil's assassin out to ice the new pope as a reformer named Francisco who's planning to debunk the "faggot myth that is the Virgin Birth." Am I seer or what? (1/10/2020)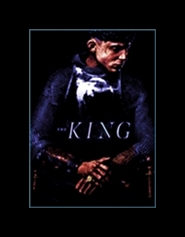 In a sixty-five-years-later remake of David Lean's Summertime, Timothée Chalamet and Armie Hammer in Call Me By Your Name frolic to eventual melancholic romance that puts many of us through the agonies of impatience. Do get on with it, boys. Throughout, we're prompted that Chalamet is an intelligent actor, fluent in languages and a decent musician, yet where can he go after that tearjerking Italian Xmas? To the 15th century, as Henry V in The King, a non-blank verse edition of Shakespeare's heavy chronicle. Resembling the short-lived monarch in his youthful thinness and monkish bowl cut as depicted in known drawings and portraits, Timothée uses his voice to give himself authority; he does this by mostly speaking low, sometimes so low that the volume button has to go way up. He deliberately disregards the fictitious traps director David Michôd co-wrote with co-star Joel Edgerton (Falstaff) on the way to the Battle of Agincourt. Their fabrication doesn't stop even in battle, as the Dauphin (Robert Pattinson) slips and slides to his own demise. We're also informed by Henry's future wife Catherine of Valois, daughter of the defeated and psychotic French king Charles VI, that her father would never be so calculating as to send an assassin to dispatch a usurper. (Explaining why Sean Harris, the infamously itchy Micheletto in Jeremy Irons's The Borgias, will be.) A cheap cleverness sneaks in when Falstaff is referred to as Sir John of Newcastle and not John Oldcastle who in fact was Henry's friend until he mounted a rebellion and was later hanged and then sent aflame along with the gallows. He was never at Agincourt and why he's in this tale seems to center on Edgerton, if we judge by appearance and imitative voice, issuing tribute to Orson Welles as weather forecaster. With no big names to pay millions to, the budget is too conspicuously controlled: The battle's mercilessness is limitedly exhausting; the sets and costumes inordinately negligible; the musical chorus weak; and, as with so much of digital filming these days, leaving unfulfilled the desire to satisfy our Technicolor privation. For balance, there's one efficacious beheading that's practically a close up. Shot by Australian Adam Arkapaw in the large screen format of Arri Alexa 65 and running for two hours and twenty minutes, having been cut down from three and a half, The King oddly labors not to be the epic we'd prefer and need in order to receive a satisfying wrap. Timothée is given a hands-holding bit as if it were the end of episode one. (11/22/2019)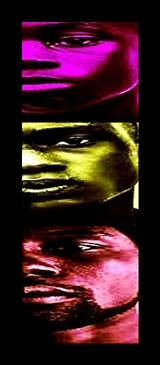 As contraction of involuntary celibate, "incel" has become both an urban slur aimed at and a popular badge worn by misogynists who can't get any action. Not as derogatory as "faggot" yet close, in that numbers of incels are probably closeted, unable to deal with what strokes their boners. The central character in Barry Jenkins's Oscar-winning Moonlight, Chiron isn't too sure about his feelings toward women in general, being unsympathetic to and ambivalent about his drug-addicted mother. This is implicitly linked to his sexual identity crisis. A virgin as safety factor, he's in fear of his neighborhood bros' reactions to anyone outside the accepted norm. Making matters perilous, Chiron looks outside the norm, a bright-eyed Miami ghetto ghoul ready to be pounced on. Asking about himself if he's a faggot, the response from his mother's drug pusher is No, that's a word others use to denigrate. How do I know I'm gay, then? The answer from the same source is stunning to hear and likely the reason for Mahershalo Ali winning a supporting actor Oscar: time will tell. During the first third I wanted to shout "Get on with it!" (A similar response, in different context, to those dawdlers in Call Me By Your Name.) Less impatient in the second part, having rather liked that chair smashing over a thug and being startled by an outdoor down-low sequence. The last third offers three moments—an apology, an admission and the visible shakes—that, having finally gotten into the director's tempered rhythm, tell viewers they won't be getting more. For a while, the question "Is that all there is?" comes to mind anyway, because it does seem a lot falls away in the time jumps. Then the delayed reaction hits: irrespective of our skepticism in an age of intense sex obsession, the sparseness is of a whole, we are getting all there is that matters. A Euro somnambulate artiness permeates throughout Moonlight; this is not USC textbook movie making in the John Singleton fashion of Boyz N the Hood or the urban guerilla that is the angry Spike Lee. The black Miami vicinage is a unified vision: Jenkins and his movie school buddies James Laxton as cinematographer and Joi McMillon and Nat Sanders as film editors, all of whom would join to do 2018's If Beale Street Could Talk, found harmony in measured aesthetics and economy. (Production cost said to be somewhere around $4 million and highly laudable; Beale Street shot up to $12 million.) The diligence extends to Tarell Alvin McCraney's script; based on his drama school assignment In Moonlight Black Boys Look Blue, the dialogue has the sound of fractured urban-ethnic conversations to the point that we'd like flash translations to make sure we're following the syntax. Economy is also present in the acting; excepting Naomie Harris, the principals are absent of showiness. Alex R. Hibbert as the first and Ashton Sanders the second actor playing Chiron have significant resemblance and graduated consistency; Trevante Rhodes as number three is the buffed survivalist out of the shadows but for his sexual latency. Everyone's favorite Moneypenny who needs to become the female Bond, Harris doesn't quite sway as a mother with regrets; she's flashing the reminder that an addict's remorse is often inconclusive in its sincerity. (She's substantially more persuasive shaving Daniel Craig.) A few years late with remonstration but still deserving: when Bonnie Dunaway and Clyde Beatty couldn't defrost their brain freezes fast enough to look at the envelope heading and went on to ignore the printed words on the inside card—Emma Stone for La La Land—and instead feebishly announced La La Land as the Oscar winner for best picture of 2016, their joint gaucherie and goosey excuses symbolized the rot in presumptuous Sunset Boulevard divas. The far more just reversal of fortune that took place minutes later, in a multiple roadkill as the best awards finale ever, continues to impact and strengthen the slow build of power in the real winner. (7/19/2019)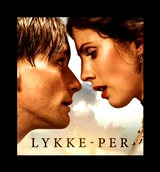 Bille August's due process concerns against familial, social, political, racial and religious tyranny are firmly established in his shoehorned appropriations of such celebrated works as Martin Andersen Nexø's 4 volume Pelle the Conqueror, Selma Lagerlöf's Jerusalem, Peter Høeg's Smilia's Sense of Snow, Anastassia Arnold's Marie Krøyer, James Gregory's Goodbye Bafana and Peter Bieri's Night Train to Lisbon. His appeals don't always feel like good fits and can manage to cause blebby irritations—ignoring Barrabás's importance in Allende's The House of the Spirits; exacerbating antiquation in the 1998 Les Misérables—but I'm nevertheless captive to his egality as a pusher of "wellness literature," Die Zeit's thumbnail of Bieri. As a Dane, August proffers the obvious that he's the director to tackle A Fortunate Man. Notwithstanding that it's referred to as an adaptation of 1917 Nobel prizing-winning Danish writer Henrik Pontoppidan's eight volume Lykke-Per, praised for its epic philosophic annotation of society in Denmark in the late 19th century, the screenplay is in fact adapted from a condensed single volume published much later to alleviate fears of slogging through all the text. No admirer of August will be surprised that the movie, ending up an even more stripped down synopsis than his miniseries, is a tough go, as traps become promptly apparent. The easiest to escape from: defaulting to a dubbed version, Netflix offers the movie in subtitles and if you have the forbearance as well as speed-reading skills (required because translations fly by), that's the way to "hear" it as the voice overs have zilch depth. A second trap, as virtual genetic predisposition, sets us up to be flogged again by inexhaustible religious bigotry, juvenile proscriptions and guarantee of God's wrath warping into destructive behavior. This the DNA of perplexing Per (Esben Smed), a prodigy engineer student from a pair of backwoods anti-Semitic Christers. Despite his repellent parents and poverty, he's a success at higher education, defiantly ingratiates himself to a rich Copenhagen Jewish family who become benefactor and marriage hunting ground, and, without intellectual humility, presents an ambitious, career-making wind mill irrigation project to the regional planning commissioner. Having his ego bruised by the latter's abrupt cancellation, Per goes off like a Robert Goddard rocket. The solution is simple: apologize. Inculcated by his father's "certainty," he finds himself repeating the very imbalance he has long rejected. (Reflexive intransigence, I'm thinking, can ignite bipolar flares.) Smed's Per exasperates yet intrigues in being "one of us," and he's fascinating to disciples of absentees Nietzsche, Goethe, Jung and Freud. Minus the tentacles of religiosity, the circumstances of fictional Per's early rise and conflicts also parallel Dev Patel's nonfictional mathematician Srinivasa Ramanujan in 2015's The Man Who Knew Infinity, worthy of attention if missed. Smed provides an amusive side issue: is he auditioning for the bio of Laurence Harvey on his own or bumming from Leonardo DiCaprio, or Joseph Gordon-Levitt in Looper? August has packaged A Fortunate Man as a diametrically themed Fanny and Alexander, Ingmar Bergman's love letter to his childhood. Not accidental, as August was impacted by Ingmar's demonstrable warmth and exhausting richness in and narrative sweep of the original TV miniseries and, as ironic twist, a sharp critic of the truncated movie version. (He hasn't insisted that Netflix, with a growing reliance on international miniseries, make available the whole of Lykke-Per.) In glossies taken during her twenties, Katrine Greis-Rosenthal is tantalizing, a Danish Jewess equal parts spoiled and temptress in the Veruschka mode; Don Draper would have her. Presented here initially as a less attractive, dowdy-haired sister to mate-seeking Per, her Jakobe is without coincidence a younger Gunn Wallgren, the beloved matriarch in Fanny and Alexander. The unveiling comes as the beauty inside Jakobe emerges; like grand mama Gunn, she's a Glad bag filled with cures. If one day a musical, Per must suffer further by rendering, as stirringly as Sammy Davis, "What Kind of Fool Am I?" (6/14/2019)
Text COPYRIGHT © Ralph Benner 2018, 2019, 2020 All Rights Reserved.