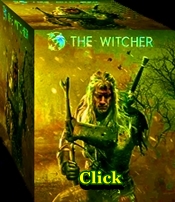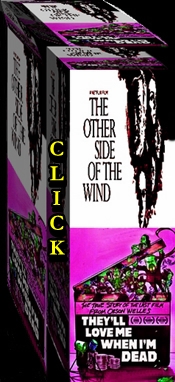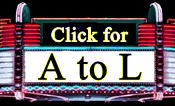 Adore
Albert Nobbs
All the Way
American Hustle
American Sniper
Amour
Anna Karenina
Argo/ZeroDark 30
Atlas Shrugged Pt 1
Atlas Shrugged Pt 1I
Atlas Shrugged Pt III
August: Osage County
Bad Education
Before Sunrise, Sunset
Before the Devil...
Begin Again
Beginners
Behind the Candelabra
Bernie
Best Exotic Marigold Hotel
Big Little Lies
Birdman
Biutiful
Black Swan
Blancanieves
Blue Jasmine
The Borgias
Boyhood
Bridesmaids
Bridge of Spies
Bright Lights
Broken Embraces
Bulworth
Burton and Taylor
The Butler
The Canal
Captain Phillips
Carnage
Carol
Chi-Raq
Cinderellla (2015)
The Company You Keep
The Conformist
Crazy Heart
The Crown
A Dangerous Method
The Danish Girl
The Descendants
Django Unchained
Doubt
Downton Abbey
The Duchess
Durrells in Corfu
Edge of Tomorrow
Enough Said
Exodus: Gods and Kings
The Family That Preys
Fences
Feud: Bette and Joan
The Fighter
Flight
For Colored Girls
Genius
Gone Girl
Good Behavior
Grace of Monaco
Gran Tarino
Grand Budapest Hotel
The Great Gatsby
The Help
Hemingway & Gellhorn
Hidden Figures
Hope Springs
House of Versace
The Hurt Locker
I'm Not A Serial Killer
I'm So Excited
Ides of March
Illusionst/Paitned Veil
The Imitation Game
Inception
Inglourious Basterds
Inside Llewyn Davis
Into the Woods
The Iron Lady
It's Complicated
J. Edgar
The Kids Are All Right
Killer Joe
The King's Speech
Kingdom of Heaven
La La Land
Larry Crowne
The Last Station
Les Misérables
A Little Chaos
Limitless
Lincoln
Looper
Ludwig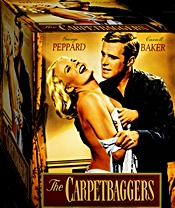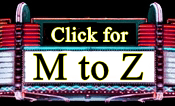 Mad Max: Fury Road
Mad Men
Magic Mike
The Master
Maurice
Midnight in Paris
Mildred Pierce (Winslet)
Mr. & Mrs. Bridge
The Monuments Men
Mud
My Week w/ Marilyn
Myra Breckinridge
Nine
Nightcrawler
Noah
Nocturnal Animals
The Normal Heart
The 100 Foot Journey
Outlander
The Paperboy
The Passion of Ayn Rand
Pearl Harbor
Philomena
Pinero
Pittsburgh
Political Animals
Pompeii
Prometheus
Quartet
Ratatouille
The Reader
La reina del sur
The Revenant
Revolutionary Road
Robin Hood
Romantic Englishwoman
Room
Rosewater
The Rules of the Game
Safe House
St. Vincent
San Andreas
Savings Mr. Banks
The Scapegoat
The September Issue
Sex and the City 2
Shame
Sherlock Holmes
Shooter
Shutter Island
Silver Linings Playbook
A Single Man
The Skin I Live In
Skyfall
The Social Network
The Sorrow and the Pity
Spotlight
Stalingrad
Still Alice
This is Where I Leave You
Titanic 3D
To Rome with Love
Trainwreck
The Tree of Life
Trumbo
Truth
12 Years A Slave
2012
Venus
The Walker
War and Peace
War Horse
Whiplash
Wizard of Lies
Wolf of Wall Street
Woman in Gold
Fernando Meirelles's The Two Popes is a kind of Odd Couple variation of The Shoes of the Fishermen tangoing around the real horrors depicted in The Boys of St. Vincent, HBO's Judgment, Almodóvar's memoir Bad Education, the Oscar-winning Spotlight and the documentary Mea Maxima Culpa: Silence in the House of God. It's a duet as less an account of moral responsibility than a fabricated pacifier: two distinctively different elected divas at odds congenially argue over Roman Catholic canon and then absolve each other's sins. Clearly neither pope is up to dealing with enforcing Church doctrine if first required to accept the neglected tenet of compassionate care of its adherents as the very core of Jesus's message, though the present pope admonishes the former for that very oversight. The reason they became popes, implies the movie, is that they were the factotums for the times to not so much "change" the Church but to "save" it from the growing scandals. (Though how to save without change is barely discussed.) The movie tilts heavily in favor of smoothie Francisco—with Jonathan Pryce at his most ingratiating—and, while not totally negated, Anthony Hopkins's Benedict is unsympathetic in that he's generally regarded, with legitimate suspicion, as a Nazi whose youth conditioned him to become the prime fixer to mitigate damage from the Church's many outrages. Benedict seems to have honed this regretful task under John Paul II, another culprit thus far escaping excoriation; having rejected the mounting evidence that so many priests, including Marcial Maciel Degollado who founded Legionaries of Christ, were ravenous pedophiles, the E.T. of papas was quickly elevated to sainthood upon his death as diversionary public relations. The movie doesn't tell audiences what they want confirmed: that the dressed-to-the-blingy-nines curia demanded Benedict's removal for his failure to handle the sex scandals, which were initially remedied by hiding the perpetrators via repeated relocation and then blame and threaten lawsuits against the victims to curb the expensive pay outs while at the same time serious allegations against additional priests mushroomed throughout Christendom. Anthony McCartern's script details Francisco's geo-religious journey at the price of excluding of Benedict's rise as a "scholar" within the Church and this softening of one and biographical skip for the other gnaws at informed viewers. Reasoning absent about the lack of equal info could prompt the oft-heard zinger that for years seminaries were frequently referred to as the JC Fruit Farms. Most of us aren't fooled regarding the dictates surrounding myths conceived and promulgated by supposed celibates who have seldom if ever "lived" in healthy heterosexuality, something the real Francisco has cautiously alluded to in attempting to establish more married clergy as a "family values" action currently being fought over by many of the Church's lushly ensconced insiders, including Benedict. It's a battle with no winners: every time we tour a Catholic asylum these days we're all wondering the same: how many of the priests are pedos or queens? And there is that diva thing, in the repellency of Benedict's mousy prissiness used to disguise his obfuscatory protection of the Church, and in Francisco's disquieting temper brought into focus when he very recently smacked a hanger-on's hand not once but twice when she tugged on his arm to draw him near her during a Vatican stroll. Albeit unfortunate and so is the timing, ubiquitous video can be a superstar's inextricable polygraph, helping to aid and abet in conviction, in this case The Two Popes being guilty of ass-kissing falsity. Deep in a cabinet I have hidden an unpublished novel entitled A Monk's Prayer, hommage à Susann et Wallace written around 1972, about the corruption in the Vatican and the devil's assassin out to ice the new pope as a reformer named Francisco who's planning to debunk the "faggot myth that is the Virgin Birth." Am I seer or what? (1/10/2020)

No one right now is a classier conjurer of private conversations we'll never be privy to than Peter Morgan, the creator and chief writer of The Crown. Denying any intimate sources—and courteously disbelieved by most of us—he writes dialogue with such sedately juicy delineation of the British royals that we hang on every nuanced word. In season three, the standout is what he supplies for Tobias Menzies as Prince Philip. The Alpha male of his predecessor in season one and two is subdued but for the swagger of expected dissenting opinion; his appeal is that he's a deeply crease-faced royal unexpectedly in a crisis of faith, precipitated by the rescue of his mother Princess Alice from Greek political turmoil in 1967 and escalated by the Apollo 11 mission of 1969. His quandary in grasping the significance of the latter's meaning is compounded by his requested audience with the three astronauts, from whose ordinariness, and not their heroic adventure as technological advance, he feels acutely imbalanced. (In her middling manner the queen comforts with counterweights.) Sitting within a group at St. George's retreat he initially mocked as a "concentration camp for spiritual defectives," his unexampled turnabout into inchoateness seems to want to go Anthony Hopkins' C.S. Lewis on us, as flashbacks from Shadowlands in which the beloved Christian apologist is artlessly befuddled at meeting Debra Winger's Joy Gresham. This is Menzies's artful tour de force moment, as empathetic a view a Mountbatten will ever receive. Olivia Coleman's Elizabeth doesn't quite get that treatment yet there's more clarity: remaining steadfastly the performance artist, she's haughtily caught in the turbulent times of inter-family squabbles, political battles and catastrophes, headstrong in duty to country and crown first, and once again emitting nostalgic impression her horses are preferred over family. She continues to require tutoring on sensitivity, lacking the finesse to navigate the tragedy of Aberfan during which she's a stupefying blockhead. Relaying to Prime Minister Harold Wilson her failures to emote, she confesses, "There is something wrong with me." By end of season 3, Coleman's queen achieves pentimento—re-painting over the burdens of feelings to stand alone; she's nothing if not consistency. Roughly the height of the real snit, Helena Bonham Carter's Margaret renders the underlining hazardous waste of royals empty of social conscience. The show's on-going stretch of assertions into factoids remains a forgivable carp and immediately perceived at the LBJ White House dinner for Margaret at which she allegedly mocks JFK, with Kennedy family members present. There's groundwork for payback: in a second season episode, Margaret tells her sister that Jackie made disparaging remarks about her after having been feted at Buckingham Palace and, also alleged, Jackie petitions for a return visit to apologize. No one, including any royal footman or switchboard operator who'd know, has blabbed that Jackie actually went to Windsor Castle for tea and sympathy, nor is any one sure Margaret did what's purported—not only the bitchy put down but dream up dirty limericks and booze heavily until the wee hours, though in other situations these examples would be par for her course. (The WH revelry might be slightly more plausible had this Margaret been outfitted in the press-covered original gown; accuracy in attire appearing to be a must in the series, what sneaky purpose is there to clothe her in that substitute atrocity?) Bonham Carter's got the fangs to denigrate, engage in effrontery, sing, and then shift to heft to make real the acceptance of her sister's indissolubly stoic persona. Josh O'Connor and Erin Doherty as, respectively, Prince Charles and Princess Anne are estimable facsimiles, faithful to our media-drawn conceptions of who they privately might be with their parents. We've known since the start of the series that macho Philip has issues with pansified Charles; in this current season his Mommie problems mushroom from impatience to mild showdowns. Surveying the lineup of familial conspirators facing him as if posing for a Vanity Fair cover, he sees they're dissing on him as another Duke of Windsor. Silent in season one and two, Princess Anne finally arrives as Daddy's Girl; she's everything Charles isn't. She too, however, has Mommie problems, as the queen, thus far, virtually ignores her except for the brief dismay she shares with her own mother over Anne's dispensing of favors. Morgan's been super generous in bestowing his supporting characters many memorable lines and here's one favorite: when the queen says the nation will be shocked by his sudden resignation so quickly into his second term as PM, Wilson cues, "No shock lasts more than 48 hours; there's too much appetite for the next shock." For Doherty's Anne, Morgan offers a laconic jeu d'esprit to her bedmate—"A resumption or a cessation?"—that devilishly enters our modern sexual phraseology. He makes us crave for more. (12/6/2019)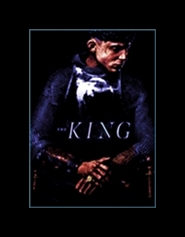 In a sixty-five-years-later remake of David Lean's Summertime, Timothée Chalamet and Armie Hammer in Call Me By Your Name frolic to eventual melancholic romance that puts many of us through the agonies of impatience. Do get on with it, boys. They signed contracts granting veto over nudity and that's a smart move, as Armie's legs in shorts already look borrowed from a 50s Gidget clone and skinny Timothée doesn't have much to facilitate a rise except for being a mildly passionate smoocher. Throughout, we're prompted that the latter is an intelligent actor, fluent in languages and a decent musician, yet where can he go after that tearjerking Italian Xmas? To the 15th century, as Henry V in The King, a non-blank verse edition of Shakespeare's heavy chronicle. Resembling the short-lived monarch in his youthful thinness and monkish bowl cut as depicted in known drawings and portraits, Timothée uses his voice to give himself authority; he does this by mostly speaking low, sometimes so low that the volume button has to go way up. He deliberately disregards the fictitious traps director David Michôd co-wrote with co-star Joel Edgerton (Falstaff) on the way to the Battle of Agincourt. Their fabrication doesn't stop even in battle, as the Dauphin (Robert Pattinson) slips and slides to his own demise. We're also informed by Henry's future wife Catherine of Valois, daughter of the defeated and psychotic French king Charles VI, that her father would never be so calculating as to send an assassin to dispatch a usurper. (Explaining why Sean Harris, the infamously itchy Micheletto in Jeremy Irons's The Borgias, will be.) A cheap cleverness sneaks in when Falstaff is referred to as Sir John of Newcastle and not John Oldcastle who in fact was Henry's friend until he mounted a rebellion and was later hanged and then sent aflame along with the gallows. He was never at Agincourt and why he's in this tale seems to center on Edgerton, if we judge by appearance and imitative voice, issuing tribute to Orson Welles as weather forecaster. With no big names to pay millions to, the budget is too conspicuously controlled: The battle's mercilessness is limitedly exhausting; the sets and costumes inordinately negligible; the musical chorus weak; and, as with so much of digital filming these days, leaving unfulfilled the desire to satisfy our Technicolor privation. For balance, there's one efficacious beheading that's practically a close up. Shot by Australian Adam Arkapaw in the large screen format of Arri Alexa 65 and running for two hours and twenty minutes, having been cut down from three and a half, The King oddly labors not to be the epic we'd prefer and need in order to receive a satisfying wrap. Timothée is given a hands-holding bit as if it were the end of episode one. (11/22/2019)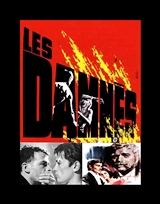 Always a few too many irritants in Luchino Visconti's pictures. If it's not the Marxist bullshit, or the heaviness of life for the Italian downtrodden, or the subversive longing for opulent aristocracy, then it's sexual perversion at the higher echelons of society culminating in operatic finales. Something worse, however, runs through his movies—inept language dubbing. It's why the full panoply of recognition eluded him. Some of his later chefs-d'oeuvre—The Leopard, The Damned and Ludwig—have applaudable visual achievements on varying levels but they also demand that the audience carry the shortcomings. Listening to the performers in various tongues and accents dubbing over their lines is tormenting; there's little if any integrity in the hollow voices, their sounds disruptive and regularly inconsistent to the actual filmed performances. Here's Burt Lancaster as the aging dying leopard speaking faraway English while just about everyone else around him is rattling off Italian or mishmash English; he's the giant misfit in the landscape of midgets. (Enjoyed him much more in the director's Conversation Piece, shot in English.) In The Damned, there are so many lows and highs in the voice overs that the zapper is constantly used to turn up/down the volume. The performances by the potpourri casts are left in ruins, with the principal histrions going for every physical prop and pose they can latch onto: Burt's mustache, hair and stiff upper lip suits, mother dearest Ingrid Thulin's antique brass & burgundy hat and cigarillos and her son Helmut Berger's transy whims are nothing less than lifesaving iconology. The economies long-governing Euro movie making necessitated language re-recordings, which were fun for the claptrappers yet with an artist of Visconti's stature, the audience is expected to grant compensation for the process, pretend we don't hear the mess he and his crew have made of a prestige picture. In her essay "I Can't Get That Monster Out of My Mind," Joan Didion writes: "Visconti has less sense of form than anyone now directing. One might as well have viewed a series of stills, in no perceptible order." This is what saves him; he depends, as do we, on set pieces as solution to his clumsy connectives. The decline of aristocracy in The Leopard and the beastly corruption of the family business in cahoots with the Third Reich in The Damned aren't too different in both basic construct and the perils in editing choices, but his sweeping pictorials are substitute for the irresolvable bad dubbing. Rocco and His Brothers isn't as troublesome: the cast looks like it belongs in that basement tenement in Milan. All right, maybe not Frenchy Alain Delon who's the family's cherished love object. (Doubtless that Visconti has a huge crush and Delon savors the attention.) By the time this familial epic reaches its climax—and even before, when Delon and his brother Renato Salvatori are slugging away at each other—the audience is gripped by the jealousy and how it clots to form Greek tragedy. Despite all the problems with permissions granted and then retracted concerning where Rocco would do location shooting, Giuseppe Rotunno's camera is demonstration in showcasing city grit. Of the Visconti pictures I've viewed, this one's the most moving; its flinging emotions aren't alien to the audience in the way we're removed from relating to the waltzing mannequins in The Leopard, the grim reaping of Death in Venice, the degenerate mummies in The Damned or the fairy queen in Ludwig. For all his cigarette intake—reportedly five packs a day—Visconti could still breathe into us an afterthought as planted reward: inclined as we are to snicker at Helmut's solo as Marlene Dietrich, his pedophilic dalliances and then his romp with mommie in The Damned, it's amusing speculation that in his career move as a Nazi he'll get reared by the Gestapo. (11/8/2019)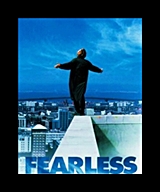 Ever since Jeff Bridges won a slew of acting prizes for Crazy Heart, his first after nearly forty years in movies, I've wanted to return to and share impressions on his work in Peter Weir's Fearless. Discovering that neither my computer nor USB storage had copies of original comments written back in 1993, a search found a lengthy piece uploaded to a thankfully inconspicuous movie forum. Rereading it caused the shudders and explained its absence among personal files. Slicing away about 1400 words, rearranging and updating, here's what's left: "Bridges moves right into the front ranks of American actors with his performance as Max in Fearless. His work is a balancing act; he has to make us believe in him as survivor of, ostensibly, the 1989 crash landing of a United DC 10 in Sioux City Iowa, a savior of other victims and that he's so full of bliss as an aftereffect that he's temporarily without fear. This series of shifts in character would drive any really good actor to the bottle, because so much of what Max does is conveyed by thoughts behind the eyes, behind the silences. Movie actors rarely get into this kind of cerebral vivisection and those who'd dare try are unafraid of the relentless camera. Bridges's marvel is all the more singular in that Weir puts the camera right on top of him. Close-ups are perilous as they can distort as well as expose a lack of skill; when the camera is breathing down on them, many actors fall back on practiced poses and stares and audiences detect the self-protective mode. As the camera moves in, Bridges keeps right on going, holding nothing back; this intrusiveness accelerates his rapport with us, soothing our qualms. Making him a revelation—and how good Weir is as director—is that while we can feel the mounting dread of the passengers and the haunting doubts and miseries of survivors, we're also able to feel Max's sudden freedom from mortality as our own anxieties are multiplying. With Fearless building on our gloom-filled anticipations about what is coming, we want to hate Weir for putting us through it. We definitely hate the movie company for having the insensitivity to release this picture at a time when millions would be flying over the holidays. (Nationally released in early November, 1993.) Numerous members of the audience I saw the movie with were crying, others sobbing, most of us for a moment or two unable to move. Yet, by the time I exited the lobby, a strange exhilaration started to hit; friends and acquaintances who managed to sit through the experience also report a lift as rush. These impacts rest primarily on Bridges's separatist's stir. We perceive that he's not only unlike any other American actor but, as Max, he's onto something enigmatic; if we can't make sense of it, that it's more than PTSD, we nevertheless hold on for dear life. (We'll undergo similarly heavy precipitation and transcendence with Andrew Garfield as conscientious objector in the Okinawa sequences in Hacksaw Ridge.) Regardless of persistent shrill, Rosie Perez is prodigious in her pain and guilt in believing she's responsible for the death of her two-year-old who was thrown out of her arms as the plane crashed. Being channeled by Bridges to acknowledge she's not responsible, we end up believing that the red tool box she holds in her arms is her baby; she pulls from us deeply primal instincts about the meaning of innocence in ways rarely felt from movies. Beautiful Isabella Rossellini as Bridges's wife can't help making foofs acutely aware of the 'presence' of mother Ingrid Bergman. But mother wasn't this natural; often marring her endeavors were the actressy tricks and freezed-dried ethnicity used as guards. (The method worked in Gaslight, declassified in Anastasia, turned into career-reviving comedy for Murder On The Orient Express, Cactus Flower and Autumn Sonata.) Mindful of the object lesson, Rossellini is a 911 dispatcher of benevolence, having had a successful trial run in Cousins. The cause for the United crash, in which 185 people survived, was blamed on faulty titanium alloy leading to the loss of flight control and hydraulics. Bridges suffers only the loss of deserving peer recognition. Has there ever been a more reassuring face in a plane cabin?" (8/2/2019)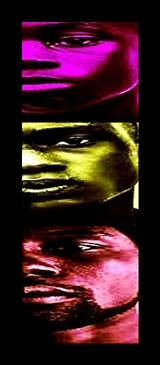 As contraction of involuntary celibate, "incel" has become both an urban slur aimed at and a popular badge worn by misogynists who can't get any action. Not as derogatory as "faggot" yet close, in that numbers of incels are probably closeted, unable to deal with what strokes their boners. The central character in Barry Jenkins's Oscar-winning Moonlight, Chiron isn't too sure about his feelings toward women in general, being unsympathetic to and ambivalent about his drug-addicted mother. This is implicitly linked to his sexual identity crisis. A virgin as safety factor, he's in fear of his neighborhood bros' reactions to anyone outside the accepted norm. Making matters perilous, Chiron looks outside the norm, a bright-eyed Miami ghetto ghoul ready to be pounced on. Asking about himself if he's a faggot, the response from his mother's drug pusher is No, that's a word others use to denigrate. How do I know I'm gay, then? The answer from the same source is stunning to hear and likely the reason for Mahershalo Ali winning a supporting actor Oscar: time will tell. During the first third I wanted to shout "Get on with it!" (A similar response, in different context, to those dawdlers in Call Me By Your Name.) Less impatient in the second part, having rather liked that chair smashing over a thug and being startled by an outdoor down-low sequence. The last third offers three moments—an apology, an admission and the visible shakes—that, having finally gotten into the director's tempered rhythm, tell viewers they won't be getting more. For a while, the question "Is that all there is?" comes to mind anyway, because it does seem a lot falls away in the time jumps. Then the delayed reaction hits: irrespective of our skepticism in an age of intense sex obsession, the sparseness is of a whole, we are getting all there is that matters. A Euro somnambulate artiness permeates throughout Moonlight; this is not USC textbook movie making in the John Singleton fashion of Boyz N the Hood or the urban guerilla that is the angry Spike Lee. The black Miami vicinage is a unified vision: Jenkins and his movie school buddies James Laxton as cinematographer and Joi McMillon and Nat Sanders as film editors, all of whom would join to do 2018's If Beale Street Could Talk, found harmony in measured aesthetics and economy. (Production cost said to be somewhere around $4 million and highly laudable; Beale Street shot up to $12 million.) The diligence extends to Tarell Alvin McCraney's script; based on his drama school assignment In Moonlight Black Boys Look Blue, the dialogue has the sound of fractured urban-ethnic conversations to the point that we'd like flash translations to make sure we're following the syntax. Economy is also present in the acting; excepting Naomie Harris, the principals are absent of showiness. Alex R. Hibbert as the first and Ashton Sanders the second actor playing Chiron have significant resemblance and graduated consistency; Trevante Rhodes as number three is the buffed survivalist out of the shadows but for his sexual latency. Everyone's favorite Moneypenny who needs to become the female Bond, Harris doesn't quite sway as a mother with regrets; she's flashing the reminder that an addict's remorse is often inconclusive in its sincerity. (She's substantially more persuasive shaving Daniel Craig.) A few years late with remonstration but still deserving: when Bonnie Dunaway and Clyde Beatty couldn't defrost their brain freezes fast enough to look at the envelope heading and went on to ignore the printed words on the inside card—Emma Stone for La La Land—and instead feebishly announced La La Land as the Oscar winner for best picture of 2016, their joint gaucherie and goosey excuses symbolized the rot in presumptuous Sunset Boulevard divas. The far more just reversal of fortune that took place minutes later, in a multiple roadkill as the best awards finale ever, continues to impact and strengthen the slow build of power in the real winner. (7/19/2019)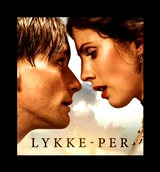 Bille August's due process concerns against familial, social, political, racial and religious tyranny are firmly established in his shoehorned appropriations of such celebrated works as Martin Andersen Nexø's 4 volume Pelle the Conqueror, Selma Lagerlöf's Jerusalem, Peter Høeg's Smilia's Sense of Snow, Anastassia Arnold's Marie Krøyer, James Gregory's Goodbye Bafana and Peter Bieri's Night Train to Lisbon. His appeals don't always feel like good fits and can manage to cause blebby irritations—ignoring Barrabás's importance in Allende's The House of the Spirits; exacerbating antiquation in the 1998 Les Misérables—but I'm nevertheless captive to his egality as a pusher of "wellness literature," Die Zeit's thumbnail of Bieri. As a Dane, August proffers the obvious that he's the director to tackle A Fortunate Man. Notwithstanding that it's referred to as an adaptation of 1917 Nobel prizing-winning Danish writer Henrik Pontoppidan's eight volume Lykke-Per, praised for its epic philosophic annotation of society in Denmark in the late 19th century, the screenplay is in fact adapted from a condensed single volume published much later to alleviate fears of slogging through all the text. No admirer of August will be surprised that the movie, ending up an even more stripped down synopsis than his miniseries, is a tough go, as traps become promptly apparent. The easiest to escape from: defaulting to a dubbed version, Netflix offers the movie in subtitles and if you have the forbearance as well as speed-reading skills (required because translations fly by), that's the way to "hear" it as the voice overs have zilch depth. A second trap, as virtual genetic predisposition, sets us up to be flogged again by inexhaustible religious bigotry, juvenile proscriptions and guarantee of God's wrath warping into destructive behavior. This the DNA of perplexing Per (Esben Smed), a prodigy engineer student from a pair of backwoods anti-Semitic Christers. Despite his repellent parents and poverty, he's a success at higher education, defiantly ingratiates himself to a rich Copenhagen Jewish family who become benefactor and marriage hunting ground, and, without intellectual humility, presents an ambitious, career-making wind mill irrigation project to the regional planning commissioner. Having his ego bruised by the latter's abrupt cancellation, Per goes off like a Robert Goddard rocket. The solution is simple: apologize. Inculcated by his father's "certainty," he finds himself repeating the very imbalance he has long rejected. (Reflexive intransigence, I'm thinking, can ignite bipolar flares.) Smed's Per exasperates yet intrigues in being "one of us," and he's fascinating to disciples of absentees Nietzsche, Goethe, Jung and Freud. Minus the tentacles of religiosity, the circumstances of fictional Per's early rise and conflicts also parallel Dev Patel's nonfictional mathematician Srinivasa Ramanujan in 2015's The Man Who Knew Infinity, worthy of attention if missed. Smed provides an amusive side issue: is he auditioning for the bio of Laurence Harvey on his own or bumming from Leonardo DiCaprio, or Joseph Gordon-Levitt in Looper? August has packaged A Fortunate Man as a diametrically themed Fanny and Alexander, Ingmar Bergman's love letter to his childhood. Not accidental, as August was impacted by Ingmar's demonstrable warmth and exhausting richness in and narrative sweep of the original TV miniseries and, as ironic twist, a sharp critic of the truncated movie version. (He hasn't insisted that Netflix, with a growing reliance on international miniseries, make available the whole of Lykke-Per.) In glossies taken during her twenties, Katrine Greis-Rosenthal is tantalizing, a Danish Jewess equal parts spoiled and temptress in the Veruschka mode; Don Draper would have her. Presented here initially as a less attractive, dowdy-haired sister to mate-seeking Per, her Jakobe is without coincidence a younger Gunn Wallgren, the beloved matriarch in Fanny and Alexander. The unveiling comes as the beauty inside Jakobe emerges; like grand mama Gunn, she's a Glad bag filled with cures. If one day a musical, Per must suffer further by rendering, as stirringly as Sammy Davis, "What Kind of Fool Am I?" (6/14/2019)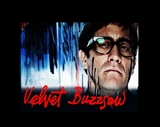 Knew nothing about Velvet Buzzsaw except for a promo with Jake Gyllenhaal and Rene Russo the principals and Rene's husband Dan Gilroy writing and directing. More than enough to check it out after his Nightcrawler, which, despite giving us the creeps, captures the vernacular of and sleaze in the TV news business, less satire than roaming reality as marketable horror. In Buzzsaw Gilroy targets the L.A. art scene's pretentious critic babble, the greed of dealers and avarice of buyers. The movie starts entertaining almost immediately, with Jake an appraiser in minimal effeminate mode looking for his next jargon-inducing subject and when art dealer Rene offers him the exclusive on a new find, they become giddy with visions of books, articles, exhibitions and sales in big numbers. They don't know much about the artist, other than having recently died, nor pay much attention to his portfolio reeking of Edward Munch as foxy lifter of varied styles. Hooked to a cell phone, the thieving finder of the artist is unaware the paints on canvases displayed are oozing down and spreading as if to devour; a personal shopper for the rich is so pie-eyed by future fortune that she's unable to resist a Roman Holiday act of bocca della vertià on a bowling ball-like abstraction and you find yourself yelling, "Go on, bitch, do it!" If true the chameleon Daniel Day-Lewis has retired, Jake is next up as replacement. He's an actor welcoming challenge of metamorphosis, exemplified in Donnie Darko, his Nosferatu in Nightcrawler and his failed writer in Nocturnal Animals; turmoil seems his very scary forte. Rene's métier is being in charge, sensing the thrill of endangerment re The Thomas Crown Affair and Nightcrawler, thwarting calamity but for an indelible stain. At times this movie's spotlessness might make you think Tom Ford is whispering to Gilroy to clean up, and yet, as in Nocturnal Animals, there's messy action colliding with fartistic intentions. Ford, though, is premature ejaculator, distressed by corrective malice that prevents full throttle orgasm. Gilroy brings a Dartmouth-educated temperance to his cascading ferocity as multiple climax. "Auteur" companion pieces, Nightcrawler epitomizes vulturous media response to the human condition and Velvet Buzzsaw fantasizes about art going rogue on Trumpian parasites. (5/15/2019)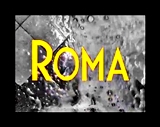 Alfonso Cuarón's Roma is a memory piece reflecting about nine months of his early movie-loving youth in Mexico City's Chapultepec neighborhood known as Colonia Roma during the despised Luis Echeverría presidency. Except for the inclusion of the infamous 1971 Corpus Christi student massacre, his recollections are unsurprising, shopworn, chronically tedious. What's surprising is there's hardly any curbing of enthusiasm for a movie that could be indicted for threatening to be a walkout bore in spite of its very good looking black & white visuals, in spite of the chaos deliberately injected to jack up the plebeian drudgery. (Each actor was given conflicting instructions in an attempt to avoid it.) Having admitted to being "scarred" by the era, Cuarón's working out his conflictions about patriarchal abandonment, his remorse over the plight and abuse of domestic workers and the ominous reemergence of fascism. (American audiences might conjure the border wall war as additional sprout.) As autobiographer, it's his prerogative to direct intimately; in lieu, he removes himself and opts to stage epochs, particularly the mowing down of the students, as virtuosity intended to be the sudden impact of bad things happening and not dissimilar to what he does with the hurling space junk in his overpraised Gravity. Yet Roma chills, not thrills; its threadbare emanations create a lustrous gray tapestry—an objet d' empty art culminating in a familia Pieta—by Señor De Sica Fellini weaving to produce wizardry as an Altmanesque Wes Anderson. His taking-it-all-in pannings and many editing tricks don't strengthen the movie's cultural atmosphere and emotional tenor; the exacting set decoration placements, the freshly washed streets and tidy stores borrowed from Anderson's crazed Spic & Span symmetry and the fiddling with Tuxpan's beach waves block his revived sensitivities at the behest of his current sensibilities. (More on how effects were achieved.) He told the press that he didn't want to interfere with viewers' emotions springing from his story, which means what, exactly? That unemotional prowess as director, cinematographer and chief editor will do the trick in unlocking the magic of accumulative force that's dormant in the script and the actors? (The movie feels sneakily annotative, that we'll have to wait for his DVD commentary to experience less iciness about stagecrafting a 45 years-in-the-making revisionist family reunion.) I did respond to Cuarón's father driving his prized status symbol (that will return for an amusing curtain call) into the casa's parking space and one of the tires rolls over dog shit, cueing to one of the idiosyncrasies in Mexican life. Compulsive scrubbers of clothing, bedding and floors, Mexicans are often indifferent not only to picking up their dogs' craps but also to the rest of us having to navigate around them. Sooner than mañana people experience what happens in the movie: preparing to drive off for another ostensible business trip, Dad tries to maneuver around the piles but steps in one anyway. After he departs, the anxious clingy wife, who could pass herself off as Kate del Castillo's sister, shouts an obligatory "goddamn" at the sweet lamebrain mucama for not sweeping away the messes. The bourgeois scatology ignores the moviemaker-to-be and his siblings having neither working smell-detector noses nor assigned chores, two more indictments. Here's another: the audience is reminded that Cuarón's love of astronautics likely started with 1969's Marooned, its title becoming the most regenerative of feelings received from his currículum. The generosity of Hollywood and the critics toward Mexican directors is admirable, encouraging, a political decency statement, a not so implicit slam against the ruinous American fixation in juvenile remakes. The adulation, however, comes with a price the industry and the critics try to avoid: Alejandro González Iñárritu's Birdman and The Revenant, Guillermo del Toro's Pan's Labyrinth and The Shape of Water and Cuarón's Gravity and Roma are, apart from artistic gambles with technical proficiencies, vexatious chores to like. We should all get trophies for sitting through them. (1/25/2019)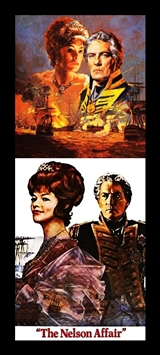 At 82, Glenda Jackson has returned to Broadway after a thirty year absence, winning awards and becoming SRO for playing Edward Albee's mother in his Pulitzer prize-winning Three Tall Women. (In no small way the lamentable unknown will be his reaction to watching his thorniest theatre nemesis as the very woman he never wanted anyone to like.) In interviews I watched over at youtube, she seems humble in saying she doesn't quite get the standing ovations and the waves of affection received from American audiences. Before supreme biographist Streep, and Close, Mirren, Kidman, Blanchett and Judith Light, Glenda imperially dominated in range and focus. In and around the time of the breakthrough Elizabeth R, she'd do Sunday Bloody Sunday, The Boy Friend and Mary Queen of Scots. Also Howards End as a BBC Play of the month and, though she'd accept our readiness to forgive & forget, Ken Russell's The Music Lovers. Big "art house" success with Women in Love and commercially with A Touch of Class and House Calls, and critical appreciation for Hedda, Nasty Habits, Stevie, The Patricia Neal Story, Sakharow and The Return of the Soldier before taking an unexpected turn for public service to challenge Thatcherism. After serving 23 years as a member of Britain's parliament, she returned to the Old Vic in 2016 to do King Lear, a triumph she will bring to Broadway in the spring of 2019. While perusing the youtube clips, I happily spotted one of her movies not seen: 1973's Bequest to the Nation, aka The Nelson Affair in America. Based on fact, she plays boozed up Emma Hamilton, a theatrical Isadora Duncan-like courtesan, to Peter Finch's married Lord Admiral Nelson. No coincidence they were cast by producer Hal Wallis; after seeing SBS, in which they only have a brief scene together as love rivals, he, as well as the rest of us, wondered how they'd interact as a couple on screen. Wallis's luck with Burton and O'Toole in Becket, Burton and Bujold in Anne of the 1000 Days, and Glenda and Redgrave in Mary Queen of Scots, it would be something of historical import. Don't remember why I missed it back in the 70s but just a few minutes in, I can guess: it's not really a movie, it's more like British telly and not even good telly. More like Terance Rattigan Theatre for boobtubers: stilted, confining, repetitious. Finch has nothing to do but calm Glenda's agitation during her frequent slurps on the sauce. She brays and sways, she overscales, she needs retakes. I began to feel sorry for Margaret Leighton, as the long-suffering wife of Nelson, when she arrives at Glenda's to find her soaked in brandy. Some over-enunciating and edgy actors can't do sloshed as they're too resolutely in command of their faculties to let loose, so they often incorrigibly mimic; Glenda isn't even funny. As she does in the television version of O'Neill's excessive Strange Interlude, she makes herself unacceptable as character and in performance. She'd argue the lousy Bequest to the Nation script: Rattigan is dismal and skimpy, there's not a moment that matters, not one convincing scene by two very fine actors reflecting what Emma and Nelson saw in each other. Forty five years after this travesty, Glenda's rediscovering the virtues in viewer longanimity. (12/15/2018)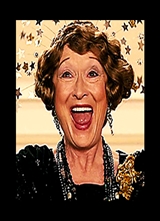 If fiction, we wouldn't buy a minute of Florence Foster Jenkins. We might joke that moviemakers decided to take the character Susan Alexander in Citizen Kane and let Meryl Streep run with it, as another exercise in super business. At least four recent bouts before this one: Lemony Snicket's A Series of Unfortunate Events, Julie and Julia, The Iron Lady and Into the Woods. Based on a Ripley-like believe or not, Meryl's Florence isn't quite a triumph of acting as it is a landside of gutsiness; in ways similar to her Julia Child and Margaret Thatcher, she cascades down upon us another "spot on" semi-satiric tribute. Frumped out in whacko regalia, Florence's clueless aesthetic is the drawing card; according to published accounts of her concerts, the amusingly expressive audiences loved the rip-roaring effrontery, wrapped in a bedeviling naïveté. Nina Arlanda's Agnes convulsively lets go for us and it's cathartic, a recognition of our embarrassments: listening to Meryl's botches, I quickly remembered a ROFLMFAO moment when sharing with friends my recorded butchery of Edu Lobo's Brazilian scat classic "Casa Forte." That taping was youthful, healthy diversion; I'm not too sure about Florence's awareness in weighing the mocking response she received, in that the poignancy in the issue of illusion slowly brought on after reportedly contracting syphilis at 18, on her wedding night, is left dangling. But what fun it must have been to be part of those very animated extras for the filming of the concerts, made risky when director Stephen Frears asked Meryl to sing and Simon Helberg as Cosmé McMoon to tickle the ivories live, foregoing the prerecordings. This in-movie audience is the best since Singing in the Rain. After watching FFJ, I was ready for a leave of absence from Meryl's "acting." Familiarity with process does breed contempt. Then, as one of the few virtues in channel surfing, the opportunity for a second viewing came up a few days ago and, in spite of being incessantly aware of her strive for the gold standard, it's a reëducation if not a high to watch her tune out the apparatus and procedurals of moviemaking to indulge in the cult of Florence's scream-inducing badness, exonerating Cole Porter's repeated attendance at her sold out concerts. (11/02/2018)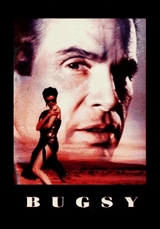 The temptation would be to accept the nearly universally good reviews for Bugsy but how can something so uninvolving be called "the most exciting American movie of (its) year"? Unless "exciting" is subbing for nervous and there's no debate that Warren Beatty's Bugsy is on the extreme end of the jitters. Over at The New Yorker, critic Terrence Rafferty might be right to excuse James Toback's half-baked script when he writes, "The screenplay portrays Bugsy as a charming, mercurial psychopath with a rather touching taste for glamour...(it) doesn't really try to do anything more than reflect his contradictory personality as accurately as possible...(it doesn't) waste time chasing after the meaning of Bugsy's life...the film makers seem to realize that they can't take their eyes off Bugsy for a second—that if they didn't concentrate hard on the everyday details, if they stopped following all the little hairpin turns of his erratic behavior, they'd lose him. They can't afford to pull back and look at the big picture. Besides, they don't need to. Bugsy Siegel is a fascinating monster; we don't want to take our eyes off him, either." Most of us can't take our eyes off of Bugsy because we're afraid we will lose him. The moviemakers' assumption is that their audience knows more about Siegel than it probably does and therefore they sneak by without clarifying at least some of his prerogatives, like the catered meal served from warmers on china and tablecloth in jail. He has so many "hairpin" rushes that we can't keep track; we're caught in the maelstrom of compulsion that precludes his often wickedly successful takeovers and swindles and steals from L.A. stars. Deemed prestigious because it's an audacious star vehicle, Bugsy is supposed to be Beatty as we've never seen him before and that's right in the wrong way: he's never been more daringly vacant of innards. We eventually realize the sole purpose Ben Kingsley's Meyer Lansky serves—to try to fill some gaps. We definitely want to see Beatty go the distance, and we can feel him want to—this Bugsy is intended fearlessness and "the Oscar goes to" programmed in. (During his one very scary violent storm at the Flamingo, Beatty is telepathing to voters, "This is what will win me best actor.") Yet glitches spring up regularly: Beatty's biggest moments, his rages, are all shriek peaks. He doesn't recover from his hysteria, or much else, and neither do we; we're too exhausted to want to reconnect. Annette Bening wowed the critics too: a 90s kewpie doll who doesn't look at all bad in lamé, she puts extra bitch zing into Toback's "jerk yourself a soda" dialogue. She's enough of the snippy, conniving and jealous Virginia Hill to get by with her own shrill moments—Bugsy is, finally, the Battle of the Shrill Kills—but she's not even remotely romantic to get away with using Ingrid Bergman to Beatty's Bogart for their Casablanca kiss-off. Notwithstanding the restricted appeal of subject matter, the lack of dividend in Bugsy is also due to Barry Levinson, who is about as synthetic as a director can get; so as not to forget, he manufactured new lows of sterile manipulation in the The Natural and Rain Man. Here he has Tinseltown blood coursing through his gangsters' tantrums, far removed from the closing-in-on-you horror of the beatings and murders and the fears of what's coming next; he seems afraid to get close to the bloody pulp of the victims, including Bugsy. Levinson and photographer Allen Daviau allow reproductions of the period to look like second-rate forgeries; holding to its original design, the Flamingo casino has the incipient Vegas ambiance of the artificial—its incongruity in the barren surroundings—yet, curiously, they don't build sufficient ominousness in the expensive detailing Bugsy demanded, which would be one of the reasons for the then-exorbitant $6 million dollar cost that would endanger his life. (What we see on screen, no matter the budget, looks cheap.) Levinson and company spray millions of dollars worth of shitty shitty bang bang without inferring that though the dapper psycho's infamy helped put Vegas on the map, his deeper legacy is that his ersatz, tangentially inspiring the Venetian canals and the Eiffel Tower and a glossy pyramid, still controls the landscape. (10/19/2018)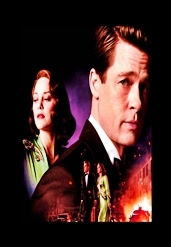 Perhaps better as a follow up to Joan Crawford's forgotten 1942 Reunion in France, Robert Zemeckis's 2016 Allied is more or less a tribute to 1944's Casablanca. Brad Pitt and Marion Cotillard aren't in any peril of becoming the movie legends Bogie and Ingrid became by chance event. No one making that classic mess knew from day to day where the hell they were going with the script nor any idea how it would all turn out. In the heavily pedantic Allied, we're amply apprised that Brad and Marion are pre-Bondettes, that they'll machine-gun down prominent Nazis in Morocco, take fast refuge to London, at which we're quickly reminded of the silk and nylon stocking shortage in the midst of the blitz, and we're fully briefed about the "blue dye" mission Brad has to perform or extricate from. At climax, the only detail not sorted out is the degree of Marion's love for him. Romantics affirm, others skeptical, the split decision resulting from the unease that while there's nothing screaming awful in their performances, neither is there evidence of potent conviction. Brad's been in too many WWII actioners—he's now gliding by, set into motion at the beginning when parachuting down in the Moroccan desert in the first of two weak sneaks from The English Patient, the other a sex scene in a car during a sandstorm that should be but isn't penetrating thru door and window cracks. (How did the car keep its spotlessly washed and polished gleam in the middle of the desert before the storm?) Brad's go at French has a soph charm; Marion's fluency, however, is used as gaiety that also glides by as prop, lessening efficacy in espionage. She has costume issues too: a couple ensembles salute Ingrid's, and Bette Davis's in Now, Voyager, but when walking away from the camera in some robes, the lack of tailgate tailoring hints at a fat ass she might not have. Is there a single surprise anywhere? Brad's sister. Though a supposedly true story British screenwriter Steven Knight picked up while traveling in Texas as a young naïve absorber, there aren't any black screen pronouncements of fact. Listless entertainment, Allied needs a lot of pick-me-ups. Smart money would be on Joan wanting to oblige. (9/28/2018)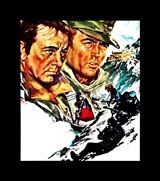 Explaining why so many male moviegoers are hooked on 1968's Where Eagles Dare isn't as easy as it seems. The triviameisters over at Cinema Retro, in their lavish single edition celebrating the movie, set out to uncover secrets for its compulsive watchability but, armed with fresh angles, rare pictures and anecdotes, they don't quite get to a revelatory summation. Long acknowledged guesses for its success include the odd couple casting of Richard Burton and Clint Eastwood; the roster of back-numbers in ludicrous support; the dusky sylvan environs; and the mission impossible tasks dreamt up by Alistair MacLean, the culprit responsible for the genre of gung-ho WWII shoot-'em-ups starting with The Guns of Navarone. A portion of our compulsion might be in director Brian G. Hutton's do or die efforts in overcoming obstacles to finish the movie. Burton, for instance, went on a three-day bender with buddies Richard Harris and Peter O'Toole and, from accounts verified by cast members, daily guzzled bottles of vodka on set. Huge snow storms and deep freeze temperatures also caused delays. One of the cult factors about the movie's repeat appeal is that anytime it shows up on the telly somewhere, many of us watch transfixed; it seems to add to the experience knowing the movie's not that good. The stronger equivalent might be comfort food—being bloated yet sated after pigging out on Weiner schnitzel and pomme frites or a dozen White Castle. Agree with others I've spoken to about how irredeemable we feel in being unable to resist looking forward to the various executions, making a game out of adding up the number of krauts Dick and Clint zap to Hell. (Untrue but Clint seems to waste more baddies than in any of his other films combined.) The favorite sequence remains the wipeout in the castle's great hall, relishing lispy Anton Diffring, Engelbert Humperdinck clone Derren Nesbitt and sneery frau Olga Lowe going down. Okay, that's plausibly the core addiction—the guiltless pleasure in Nazi body counts. Catching Where Eagles Dare for the umpteenth time the other day, that reliable high didn't take its usual hold. An intervention happened: with growing apprehension about what's happening in our nation and Europe, that good people are flummoxed to incapacitation by the reemerging virus that killed roughly 60 million people, the Hollywood fantasies ejaculating a celebratory destruction of Nazism aren't cutting it anymore; they're passé and delusive. Going back to reëducate myself about the tenor of the times when FDR was preparing America for a second war against Germany, someone famous keeps popping up—wealthy adulterer, racist and Nazi apologist Charles Lindbergh. After meetings with FDR, during which Lindbergh went orgasmic over Hitler's successes in revitalizing Germany, the president publicly censured him and his positions—one of them infamously ballyhooing that Hitler would do wonders for a conquered Europe. A shock but not much of a surprise that Americans and Europeans today are willing to forget history, or worse be brutishly proud of their ignorance in not knowing any, and be eager to auto-click their heels to "Heil Twitler!" and rationalize Putin. The curtain closes on Where Eagles Dare and reopens, in BingeArama, with World at War and, for the homefront, North and South. (9/14/2018)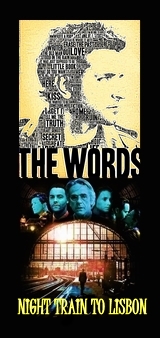 Accidentally providential, Jeremy Irons made two movies about writers within a year. In 2012's The Words, he is the real author of a novel (that becomes a highly praised best seller) he thought lost forever when, decades before, his former wife forgot to retrieve the briefcase, in which the book was stored, from the luggage rack on a Paris train. Sound familiar to Papaholics? The script, by co-directors Brian Klugman and Lee Sterntahl, is loosely based on the loss Ernest Hemingway suffered when first wife Hadley packed his scripts (including carbons) in a suitcase that would be stolen from a train in Paris and never recovered. Here's the twist in the movie: failed writer Brad Cooper receives as gift from his wife a case he admired in a Paris book shop and, while examining its feel and design, discovers Irons' typed manuscript, with only fingerprints attached as identification, in a hidden compartment. Ethical and moral issues abound when the two meet. In 2013's Night Train to Lisbon, based on the novel by Peter Bieri, Irons is a Swiss professor who, spontaneously saving a young woman from suicide, comes upon a pocket-sized book and a ticket for the next express to the city in her unwittingly discarded coat. Unable to find her at the station, he throws caution to the wind and hops aboard. During the journey he gets increasingly absorbed in and curious about the book's philosophically autobiographic musings of a Portuguese doctor living through the Estado Novo, the corporatist fascist regime of Portugal's António de Oliveira Salazar, the forgotten neighbor to Spain's Franco. Few over fifty in Portugal want to remember, either, until Irons starts probing. Both films are loaded with well-integrated flashbacks, supported by mostly fine actors and become companion pieces on the lasting power of words and consequential actions. Obviously Cooper, in The Words, differs from Papa in that he's experiencing pain caused by the dilemmas resulting from taking credit for something he hadn't the talent to write in the first place. (Josh Brolin faces a more diabolical situation for doing the same thing in You Will Meet a Tall Dark Stranger.) At the center of the confrontations with Irons there's a modern mushiness, a satisfaction over the novel's success while neither the imposter nor the authentic writer find a way to resolution. Dennis Quaid is not the answer; the hubris in his characterization and voice are purposeful with the intent to dangle a gnawing inconclusiveness medicated by long-term boozing, yet he's the wrong actor to do it. As I see the deceiver, Cooper's a Nervous Nellie looking around every corner for snitches; he wouldn't have the cojones to evolve into a grinning dipshit con artist armed with corruptive bromides about choices. (Lasting echoes of the soothing effluence in Irons's narration about the novel's origins may be more paralyzing than the fears of being uncovered as a fraud, if we generously accept the manual typewriter as useable after being tossed in anger.) In Night Train to Lisbon, the connection Irons tries to make with the deceased doctor/author he never knew about and likely wouldn't have, save the prevention of suicide, is also a stretch for educated viewers. Irons calls himself a divorced bore, so spent that he's willing to forsake his comfort zone in a flash to—here we go—find meaning in his otherwise empty life through a hundred pages of lovely contemplation and, with flashbacks as testimonies, the heroism in the doctor's struggle to save lives during the Estado Novo, including the life of the butcher of Lisbon. Irons plays meek, humble and exceptional politeness comfortably; when he arrives in Lisbon and begins inquiring into the doctor's past, these handicaps turn into benefits—his visits to the doctor's sister (Charlotte Rampling as a queasily incestuous Lauren Bacall), his eidetic memory lover, and their close circle in the resistance allow, after leery starts, the kind of openness a good fact-checking researcher seeks. Director Bille August, who would cast Irons as the pro-junta politician Esteban in The House of the Spirits, recognizes the insidiousness of fascism as if he too is a politico, and he looks like one, maybe even a prime minister. Having been attacked by critics for deficits in tension and fear, which were moderately brought to THOTS, he seems determined to be diplomatic, i.e., reserved in subterranean messaging. He allows Jack Huston's doctor a valedictorian speech in a Catholic church that opens with his remark about liking cathedrals and then, to the shock of many adherents and observed by his father who is a Salazar-appointed judge, attacks the myths and follies promulgated in them. With much of Portugal's senior citizenry remaining spooked about the era, the salience to which August aspires is not be deaf, dumb and blind to Camus's warning that "it always comes back." One of the unfortunately persistent blind spots in movies, Lisbon doesn't get much visual attention here. Apart from the dulcet optometrist as trigger for renewal, August might have considered being more generous and viewers very appreciative by expanding her duties to include an ample walkabout. (8/24/2018)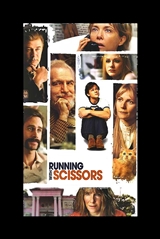 Augusten Burroughs's nutsy memoir Running with Scissors, the first of too many, is a fast read if stuck in airports or waiting for friends to stop texting. Purportedly revelatory about his growing up among cuckoos, it's more like an audacious yarn and you might respond in a similar way many react to Wes Anderson's The Royal Tenenbaums and Anne Tyler's The Accidental Tourist—intrigued by their quirky familial flavorings. Reading Burroughs and Tyler before seeing the movie versions, you could resist the adaptations because they reduce or exaggerate unconventionalities, proclivities and untreated inertia, such as never picking up a ringing phone or cleaning house. The 2006 movie of Running with Scissors, for example, does a disservice to the audience in its overkill depiction of Doctor Finch's pink palace. The book describes its filth so that the reader creates his own vision. The movie loads on the gross extras and they may incapacitate for a while; taking in only a few glimpses of the kitchen, you fear you're coming down with e.coli or the cooties. You sort of get passed the mise(ry)-en-scène since Ryan Murphy, in his début as movie director, never suppresses Burroughs's aims to deliver the warped interactions with degrees of insight ranging from insufficient to deeply shallow. At the age of thirteen, chronically truant Augusten starts a dependency fling with a thirty-three-year-old schizoid ward of psychiatrist Doctor Finch. Augusten wants to blame the selfish seducer—Joseph Fiennes's Bookman—and, implicitly, Brian Cox's doctor, who not only tacitly okays the criminal sexual behavior but has also become Augusten's legal guardian. In point of fact the match-up is the suggestion of one of Finch's daughters—Evan Rachel Wood's Natalie—and the initial seduction is hoped for by Augusten, only he hadn't any experience to anticipate what his mouth would endure during the mating process. His love/hate relationship with Bookman is meant to mildly shock—in the book he occasionally threatens Bookman with charges of statutory rape—and to circumvent moralist outrage Murphy uses 19-year-old Joseph Cross to play adolescence. (Something like the Lolita loophole, with Kubrick casting Sue Lyons as the pubescent vixen.) All the actors as looney tune exhibitions rising above complaints, two deserve citation. Melodiously manipulative as scam artist, Cox has our suspicions about psychiatry down pat and at the same time a joy to watch as he watches and maltreats everyone else. As Deirdre, suffering divorced wife to Alec Baldwin, pathetic poetess with many découpaged submission rejections and unstable drug-addled mother to Augusten, Bening is near the peak of whatever it is she has going for her, which I still have trouble connecting with. She has been, remains and likely will continue to be the American queen of cold ass bitches. There is a highly discernible lack of empathy for her and her characterizations, making "natural" that she'd help produce a gay child, or become a lesbian or a grifter or the murderess Jean Harris; she seems to want to stick the shears in us as proxy punishment. (Not bad in Mother and Child and The Face of Love, she can't unstick their preposterous coincidences.) The mother to Kristen Wiig in Girl Most Likely (aka Imogene), she's doing one of her infrequent slattern larks, affirming that the dumber she appears the more pleasing she is. Comedy aside, she's very tolerable in smaller roles; we're not vexed by any heavy insulation to plow through. Which, of course, should be a danger for her as Deirdre as there's plenty of "what's her problem now?" to manifest chills, yet somehow she manages to not quite freeze us out. In looking over the list of movies she's made, I'm reminded how often I rooted for her in major parts, hoping she'd give something back to make the return on investment worthwhile. Fate intervening, there's pretty consistent dearth in the package, analogous to diet TaB, even when disguised in Being Julia. Thoroughly pigeonholed in Running with Scissors, the saving graces are that she's self-groomed for the character and Murphy doesn't wus out in confirming what we've long detected—that her eyes reflect purple shadows on a career of willful aloneness, fittingly captured in her final scenes. (8/3/2018)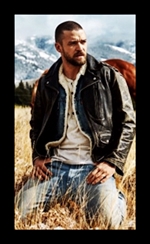 WHO IS THIS GUY? Watching Justin Timberlake's performance at the 2018 Super Bowl, it finally hit me: he has no self-identify as a performer; he wants, maybe desperately, to be adopted as transmeister of rap, funk, hip-hop and honky cool. Didn't find anything flagrantly objectionable about his singing and dancing, other than as hard worker he's like ZzzQuil. Something the New York Times music critic said about him rings true: "We are now approaching the 12th year of the national delusion that Justin Timberlake remains an essential pop star." What many of us experience when Justin's in range is our radar cranking up. He tried in Friends with Benefits to deal with what the microwaves have long transmitted: his character is questioned twice if he's "sure he's not gay." That allowed the acknowledgement of audience intuition to come into play, having been around since at least the heydays of 'N Sync, during which his fellow group members also thought he was, and reasserted when the swish alarm goes off in both FWB and The Social Network. Frivolous to say that his loose cheeks ambiguity doesn't matter; in our intense social media world that violates privacy, everything somehow matters. But during the halftime show and in listening to his album Man of the Woods, our radar is picking up a more critical issue—that he's manufactured. Our sense of his lack of realness is central to our responses to him, that his scarcity of originality points us in other directions. Healthy-looking, he escapes physical comparison to Michael Jackson and Prince while stealing their Juicy Fruitiness with second-rate Usher terpsichorean flourishes. In "Can't Stop the Feeling," for example, Motown is modified as updated Disney hipster bubble gum (and soon borrowed by Pepto Bismol in a commercial featuring three male dancers in shocking pink jump suits) that gets sticky in the echo chamber of yesteryear. This in part explains the heavy batch of negative reviews of his halftime gymnastics, and in part the less than happy reception his album has received: we're still waiting for Justin's comingout—as whoever the hell he is. His long list of musical accomplishments and accolades wouldn't be less than impressive if not for the mirage: once the curtains close on his pansexual vibes, he pretty much disappears from memory. For casting agents, the illusiveness exacerbates efforts to find the right parts for him. Of his movies to date, Bad Teacher is more in tune with what the NYT calls his "lightly carnal" persona; when dry-humping Cameron Diaz, his idiocy recalls Marilyn Monroe's twerpy love interest Tommy Noonan in Gentlemen Prefer Blondes. And not a bad thing—Justin may well be the modern variant of the doofus space cadet sans the THC factor who wins us over. (And like John Cusack in The Paperboy, he has the guts to show seepage.) No stretch at all to say that he'd have been preferable to Ryan Gosling in La La Land. Currently lacking gravitas, he's clumsy in dramatic parts, yet he survives In Time and its ticking digital arm clock, helped plenty by Amanda Seyfrieds's Anna Wintour kewpie-dollishness. A future role for Justin could be S.C.'s Lindsey Graham, the feminazi of the Senate. With his preferred emphasis in sensual black pop culture, perhaps he could hook up with Tyler Perry to make the long overdue musical covering a few dozen shoovgie classics. Isn't unimaginable the level of concupiscence he might bring to Earth Wind and Fire's "The Way You Move," or how infectious could be a white bongo fever for Stevie Wonder's "Another Star." As a postscript of sorts, there's some good news: Justin's Jordan IIIs, worn during the halftime show, sold out. We're not sure if audiences have recovered from his attire, which suggested a hick-hop survivalist lost in the Minnesota corn stalks. They might have been more forgiving if he had worn what we see in the above photo, taken during the shoot for the cover of Man of the Woods. The message the picture imparts is clear: this is the most butch the braspberry's ever been. (5/11/2018)
Text COPYRIGHT © Ralph Benner 2018, 2019, 2020 All Rights Reserved.