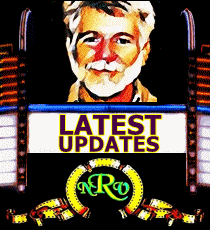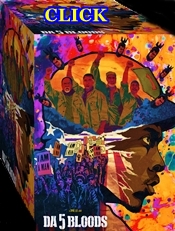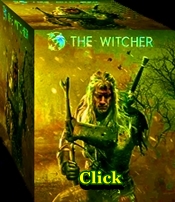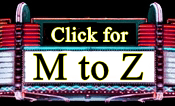 Mad Max: Fury Road
Mad Men
Magic Mike
The Master
Maurice
Midnight in Paris
Mildred Pierce (Winslet)
Mindhunter
Mr. & Mrs. Bridge
The Monuments Men
Moonlight
Mud
My Week w/ Marilyn
Myra Breckinridge
Nightcrawler
Night Train to Lison
Nine
Noah
Nocturnal Animals
The Normal Heart
Outlander
The Paperboy
The Passion of Ayn Rand
Pearl Harbor
Philomena
Pinero
Pittsburgh
Pompeii
Prometheus
Quartet
Ratatouille
The Reader
La reina del sur
Remember
The Revenant
Revolutionary Road
Robin Hood
Roma
Romantic Englishwoman
Room
Rosewater
The Rules of the Game
Running with Scissors
Safe House
St. Vincent
San Andreas
Savings Mr. Banks
The Scapegoat
The September Issue
Sex and the City 2
Shame
Sherlock Holmes
Shooter
Shutter Island
Silver Linings Playbook
A Single Man
The Skin I Live In
Skyfall
The Social Network
The Sorrow and the Pity
Spotlight
Stalingrad
Still Alice
This is Where I Leave U
Titanic 3D
To Rome with Love
Trainwreck
The Tree of Life
Trumbo
Truth
12 Years A Slave
2012
The Two Popes
Uncut Gems
Velvet Buzzsaw
Venus
The Walker
War and Peace
War Horse
Whiplash
Wizard of Lies
Wolf of Wall Street
Woman in Gold
The Words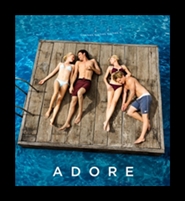 No movie I've seen recently has been more challenging to sensibilities or more sexologically absorbing than Adore. Its story, originally told to writer Doris Lessing (and published in her 2003 collection The Grandmothers), is about two young men who, as best friends, are in relationships with each other's mother and become a bit pissed when the mothers, also best friends, end the affairs. Themes of incest, adultery, cougars and predators and the most elusive meaning of the term "mother love" mesh provocatively—thanks to Christopher Hampton's specialty as an illustrator of the vicissitudes of sex (Dangerous Liaisons, A Dangerous Method)—and when expectations for a moral wrap turn upside down, viewers, even those of us in tune with the current upheavals of the old morality, may not be prepared. This probably accounts for the movie's failure to attract much attention: In initial release for only twenty eight days in America, the gross was a pathetic $319,000 against a production costing about $16,000,000. (Didn't do any better outside the country, either, under the titles Perfect Mothers, Two Mothers and Adoration.) The cheeky if not verboten tone is set early on: Naomi Watts and Robin Wright take appreciative ganders at their sons and proclaim they are "gods." After destiny, Naomi concludes to Robin they've "crossed the line," making it the understatement of 2013. Director Anne Fontaine keeps the movie from becoming a Pedro Almodóvar blitz—the material has his kind of festering forbiddances—and allows us the dignity of sorting out the prurient roundelay. And the mommies oblige: Naomi Watts and Robin Wright laugh, romp and weep without the tentacles of soap—they're updates of Lola Albright in A Cold Wind in August defying boundaries. Supremely efficient, they do carry some distractions: Naomi's a facial fuse of Nicole Kidman, Helen Mirren and Laura Linney, and Robin, in a softly distinguishable accent, has a naturalism in her maturity echoing Julie Christie without the harshness. Cinematographer Christophe Beaucarne makes clear why some of the principals don't want to pack any bags—the sedated sexcapades are set in idyllic settings of Seal Rocks and Shelly Beach, Australia. Despite being abandoned by financial backers and distributors who got a case of the frights, Adore is a no-cheat gem.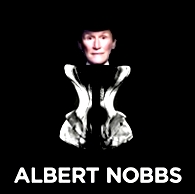 The chatty short story "The Singular Life of Albert Nobbs" first appeared in Irish writer George Moore's 1918 privately published A Story-Teller's Holiday and reprinted in his 1927 Celibate Lives. A presumed impotent "who told but didn't kiss" and was considered by Gertrude Stein, in her usual acerbic summations of artists and writers about whom she tired, "a very prosperous Mellin's Food baby," Moore's "infancy" didn't dissuade him from becoming one of the first Irishmen to write about sexual themes—often banned until his readers started to clamor for more—nor did his abstention keep him from being chummy with Degas, Renoir, Monet and Zola and later with the likes of Wilde, Stein and their bohemian life style accommodations in London, Dublin and Paris. Written before the Stein avant-garde, the character of Albert Nobbs is strapped in, "a man living without taking pleasure in something outside of his work," a forerunner and gender-bender version of Mr. Stevens in The Remains of the Day. In Glenn Close's respectful investment of Albert Nobbs, first as labor pains in the off-Broadway play in 1982 and in 2011 as a full delivery, we don't get the "tall, scraggy fellow" with "melancholy eyes" as "the ugliest thing...out of a fairy-book" but we do get a subservience freak. The long-familiar messages: those in service are seldom justly compensated and many of them have lives of quiet desperation and protect themselves and their secrets with subterfuge. The genteel gallop of mounting gossip is what I responded to in Moore's writing; what I couldn't read about Glenn Close is whether she really expects us to respond to her. Having co-written the movie adaptation with Gabriella Prekop and John Banville (who supplied Irish idioms), Glenn alters Albert's psychological underpinnings beyond Moore's unexpressed intent—this servant is now provided a distant memory of a multiple sexual assault as entree to sapphism, despite the fact there's not a single diagnosable inguinal stirring to warrant the leaning. The repressed emotions and rage unleashed don't stir much commiseration, either, since Albert's courting of a lass (which is a lift from Moore's 1894 novel Esther Waters) is essentially nonsensical and, inexplicably, Albert's adieu happens basically off-screen. On the latter issue, it's a cheat marring the plea for the quietly desperate, and perhaps even egregious of director Rodrigo García, who helmed five episodes of Six Feet Under. My tolerances are taxed when Glenn wears sang-froid the Derby, which presents the extra confusion her Albert appears to suggest Romaine Brooks' "Self-Portrait" (1923) and "Peter, a Young English Girl" (1924). Yet Glenn's strong masculine face—helped by a very Captain Hook-like chin—never softens enough to betray her masquerade: when she gets into a dress, she's more mannish than ever. If socially hip audiences don't expect a chick flick wrap, it still seems a bit much Janet McTeer's Hubert, a close facsimile of k.d. lang (which is enough to frighten those "One Million Moms"), not only gets a job thanks to a floor-boarded treasure but also a possible second bite of the apple with a Gwyneth Paltrow look-alike. As with Streep in The Iron Lady, there's great applause for the makeup, for the diligence in crafting a characterization, for the prestige our eyes stick to. But I'm fresh out of empathy for monuments; these titans are in repositories my feelings can't reach. I'll take a re-consumption of Meryl's Miranda or It's Complicated and just about any of Glenn's sublime villains over their laureled masonry.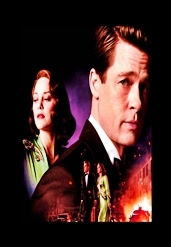 Perhaps better as a follow up to Joan Crawford's forgotten 1942 Reunion in France, Robert Zemeckis's 2016 Allied is more or less a tribute to 1944's Casablanca. Brad Pitt and Marion Cotillard aren't in any peril of becoming the movie legends Bogie and Ingrid became by chance event. No one making the classic mess knew from day to day where the hell they were going with the script nor any idea how it would all turn out. In the heavily pedantic Allied, we're amply apprised Brad and Marion are pre-Bondettes who'll kill prominent Nazis in Morocco, take fast refuge to London—at which we're quickly reminded of the silk and nylon stocking shortage in the midst of the blitz—and we're fully briefed about the "blue dye" mission Brad has to perform or extricate from. At climax, the only detail not sorted out is the degree of Marion's love for him. Romantics affirm, others skeptical. Nothing screamingly awful in their performances, neither is there evidence of conviction. Brad's been in too many WWII actioners—he's now gliding by, set into motion at the beginning when parachuting down in the Moroccan desert in the first of two weak sneaks from The English Patient, the other a sex scene in a car during a sandstorm in which sand should be penetrating thru door and window cracks. (How did the car keep its spotlessly washed and polished gleam in the middle of the desert before the storm?) Brad's go at French has a soph charm; Marion's fluency, however, is used as gaiety gliding by as prop. She has costume issues too: a couple ensembles salute Ingrid, and Bette Davis in Now, Voyager, but when walking away from the camera in some robes, the lack of tailgate tailoring hints at a fat ass she might not have. Is there a single surprise anywhere? Brad's sister. Though a supposedly true story British screenwriter Steven Knight picked up while traveling in Texas as a young naïve absorber, there aren't any black screen pronouncements of fact. Listless entertainment, Allied needs a lot of pick-me-ups. Smart money would be on Joan wanting to oblige.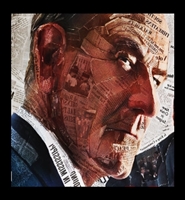 Bryan Cranston's LBJ in HBO's All the Way is hands-down the most mesmerizing bravura in years. He's so damned good he's spooky. He doesn't just look and sound like LBJ, he also incarnates what Washington columnist Elizabeth Drew said of her own experience during a White House interview: when LBJ "hovered over me, I thought he was the largest and most terrifying person I had ever seen." Cranston does a lot of hovering over underlings; makes a lot of ass-kissing and angry phone calls; frequently unleashes LBJ's salty Texan vocabulary and dictatorial directives loaded with threats of many kinds; retreats to his White House bed when he's down from the anticipation of defeat. If there's genius in his acting, as Ms. Drew believes, it's in the way he finds an actor's joy in showboating and permits us to laugh, not in mock but in gratitude for his fearlessness. (He can deeply touch us too: his LBJ has never forgotten how his father, whose life went down the tubes, was mistreated by mendicants.) Director Jay Roach's reliable lack of bearing allows discomforting suspicion over the way LBJ is shown in the White House reacting to JFK's personal effects, barely eased when Melissa Leo's Lady Bird turns the omnipresent smile to grief; permits Hubert Humphrey to be a patsy; and fails miserably to scream for rewrite on the Vietnam additive. Leave it to studious, exacting Ms. Drew, who'd clarify mistakes in Selma, to make clear the facts vs. the liberties writer Robert Schenkkan has taken re the battle to pass the 1964 Civil Rights Act. Whatever errors about proper attribution for the legislation, they seem piddling next to the way red states are presently assaulting and undermining civil and voting rights. A step up from the near-mimicry in Trumbo, Roach doesn't shortchange the implicit ramifications: Cranston's spellbinding LBJ foresees the consequences of the South's indefatigable use of bigotry.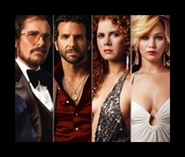 Director David O. Russell is really hung up on East Coast proles: the screamers in The Fighter, the manics in Silver Linings Playbook and now the scheming sleazers in American Hustle. Though his movies portray different decades, they appear to be triplets in temperament —they're Melissa Leo shooting blanks as extolments of schmucks. (She's not even in the last two but the performers who are meme her schtick.) Using the ABSCAM scandal of the 70s for AH, he manages to keep the machinations of the FBI sting from getting too blurred but in the process makes dullards of most of the principals. And why we cling to our appreciation of Amy Adams' tantalizingly cleavage because there's nothing else to look at or anything going on to care about until twirl-haired Jennifer Lawrence comes on as a super jolt of caffeine to help us recover from the frequent bouts of the drowsies. Can't tell if she's as aware as we are the script is dudsville but she charges through every minute she's in. Previous to viewing the movie I glanced at previews and magazine and online spreads featuring the wardrobe and it would seem Amy and Jennifer do more for tramp chic than any of the tramps I know. Upon seeing the movie I feel disappointed the broads don't have more costume changes because, really, what else is there? What the costumers do for men's fashions is confirm the 70s was not an era of style but stigma, as there's plenty of grimacing, in tandem with our reponses to Christian Bale gluing his toupee on top of a grotesque physical appearance. Bradley Cooper is brave enough to allow curlers in his hair and does the open shirt plunge—he and Amy are the Ken and Barbie of the Navel Disco—but Russell undercuts the couple' redeeming value in not granting some lengthy moves on the dance floor. Jennifer gives herself redemption: up for confrontation, the opportunity comes when Amy visits the Ladies Room. The exchange is par for the bitch course, till Jennifer plants a surprise as the movie's only fun moment. After this promising bit symbolizing the 70s sexual revolution, we're right back to ABSCAM and it's still not translating any more excitingly on screen, not unlike the way Newman and Redford's The Sting failed to energize. (We rely on costumes, winks and mischievous smiles to survive it.) Russell's imitation of the 70s will remind aficionados of another mimic master who strands audience without empathy—Ang Lee, in The Ice Storm. Conversing with a movie-loving millennial about our mutual lack of response to American Hustle, she very casually yet succinctly concluded, "It's a plane that never takes off."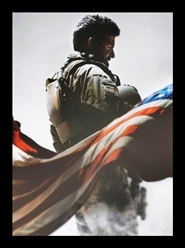 The Daily Beast ran a piece a while back entitled "Why 'Sniper' Drives Both Sides Insane" and in it the writer thumbnails Clint Eastwood's limited talents: His sense of "reality is that it's whatever you want it to be." The Right sees the American Sniper as hero, killing our enemies without wanting to recognize the politicians they supported helped create them. The Left sees the sniper as a psychopath, Texas-nurtured and let loose by a predisposed military. Those of us trying to stay neutral before viewing the movie have been made a bit demented too by all the screaming disceptations. Eventually watching it, and coming to a scene in which Bradley Cooper is holding a fake baby, we need to feel a very strong annoyance: the Oscar-winning director couldn't come up with a real one? Yet we're don't, the blahs has already taken over. Becoming indifferent to the butchery associated with the on-going war against terrorism—beheadings are now kicks du jour—we're no longer even feigning outrage while watching 30,000 Iraqi pansies fleeing Mosul as example of American military investment. Peculiarly apathetic as well, Eastwood neither arouses patriotism nor touches the moral issues; repeating his meandering chair monologue at the 2012 GOP convention, he's fragmenting intents and purposes and as consequence American Sniper is about as deadening a major movie as any in recent years. Cheating in not telling the rawer side of Chris Kyle, he probably knew he couldn't—he'd lose most of us if Kyle's killing of "the savages" was more sociopathic than duty approved by cell phone, that his "specialty" came about as by-product of a segment of America dwelling in the God & Guns culture. In lieu, and inherently contradictory, Eastwood pretends to make a pro-American anti-war tract and in the process solemnizes the shooter as safeguard to reduce the underlining obscenity in celebrating Kyle's record of confirmed kills; as a negative hero, he's a perspiring crawler doing the bidding of liars who ought to endure a harsher fate than his own. (The Right still doesn't get the Socratic irony in his death.) Easy to be angry, but how else should we respond when what's happening in the movie begs the question, "What are we doing there?" and, worse, whatever the answer—and it isn't Cooper setting his sights on prey—it's too late to rectify. (Many felt the same creeping desperation in The Hurt Locker and hoping not to be disabused of the belief we finally did something right in Zero Dark 30.) Looking like a towering anomaly, reportedly wearing Kyle's walking boots, Cooper affects a clear and friendly Texan accent as his one link to the audience, though it's not what made the movie a blockbuster, the result of the propitious timing of its release. After the various institutional prevarications and intervention failures, after the ISIS decapitations and burnings, after the Paris/Charlie Hebdo slaughter and all the rest, we don't want to be made any more emasculated than we are about the insanity so we go see this movie during the Xmas and post-holiday periods. Safe penitence for situations we all know have been caused by politicians who have zilch personal stake in their military-industrial war trumping. (If we had a draft we wouldn't be there, and why we don't have one.) Despite the humongous box office of $540 million, American Sniper doesn't change anything: as with much of media coverage, it's so numbing we turn grateful there's not much worth remembering when it's over.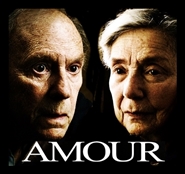 Amour is a tough go, for those nowhere near the ravages of ageing and for those nearing or already there. Personally, I was riveted. Jean-Louis Trintignant and Emmanuelle Riva are acting masterfully; they convince us of the illness, the situation, most of the peripheral observations. (Sometimes the camera stays on bits, like kitchen sink duty or the damned bird, almost abusing us in the way Jeanne Dielman abuses.) Over at imdb, there is a sizable number of comments about how Amour has left viewers cold. Legitimate grievance: director Michael Haneke has invested heavily in the homebound realism but not a sense of Jean-Louis' closure, becoming an unexpected hunt for assumptions. His character's bravery is debatable, and his bravery as an actor to permit himself to do the part sans any flattery is courageous, yet we want something tangible about what happens to him. After all, it is this performance on which the movie ultimately rests.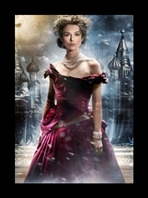 Director Joe Wright told the press he scrapped the "on location" filming of the 2012 Anna Karenina in favor of an in-theatre tragedy after a vision came to him. During a problem-solving dream aggravated by his parental exhaustion over a new baby, he imagined Anna's flirtation with Vronsky and her subsequent torments totally exposed on stage as if a courtroom for the upper Russian class to literally observe and judge. He then shaped the blocking of his actors to emphasize a "ballet for words." To me, it seems an opera in which the characters eschew singing and become emotive, waltzing vocalizers of the key markers of the libretto. Just about every line Keira Knightley utters when love turns sour is an abbreviated aria affirming Tolstoy's central admonition—that it's far less forgivable to break social rules than society's laws. Wright's chasséing concept won't be for everyone but probably the point. It will drive other viewers to seek out the big visual splendors of Russia as backdrop, available in Bernard Rose's decent 1997 version starring Sophie Marceau and Sean Bean and Christian Dugary's 2013 rendering. When scope is basically reduced to the architecture of the stage (though there are outdoors sequences), an intemperate claustrophobia hangs over Wright's dream, so smothered with human and inorganic ornamentation it can cut off the air supply. Discernible is the rising tension produced by the nosey nigglers when Anna's affair with Vronsky becomes public humiliation; in working out the tricky movement of actors, Wright kept them tensed up in character and on stage for grueling 15 hour days, drilling them to enforce zilch sympathy for the adulteress. This theatrical build of damnation surpasses Vivien Leigh's 1948 sedated agonies, and Marceau's, whose temporary escape from her anguish is in the more explicit use of morphine. Employing the reliables from Wright's Pride and Prejudice and Atonement, production designer Sarah Greenwood, set decorator Katie Spencer, costumer Jacqueline Durrannd and cinematographer Seamus McGarvey merit the honors received for design and innovation, enhancing intrigue and utility to the confining vision. This may be the 70s' American Film Theatre experiment finally realized. Wright's investment in Knightley's anorexic magnetism really pays off. She's mesmerizing as the panoply of mises en scène moves forward, gluing us to Anna's flaunt of the rules, her futile attempt to stare down her jury of peers and her self-recognition as behavior beneath her own moral code. (Jezebel flashes when Anna is determined to show the sneering crowd her gumption, not in wearing red but as sinner in a white taunt.) Tougher the en pointe gets for Anna to stand, the better Knightley is. In this picture her full beauty has emerged, and McGarvey's camera feasts on her, even making her teeth an attraction. Decked out in the exquisiteness of Durran's dresses and hats, one with netting right out of The Little Foxes, she's diseased glamour; only once is the packaging faulty—her farewell attire. (Sufferable, unlike Marceau's bangs.) As husband Karenin, Jude Law is calm disciplinarian, perhaps sympathetic compared to the stuffy malice of Ralph Richardson and the wussied James Fox. After the affronting lift of Anna on the dance floor, Aaron Taylor-Johnson's Vronsky will break the spell of the retrovision a little too frequently. His blond baby curls are flourish as handicap—a not-long-after pubescence Terence Stamp danseur. Despite all the good taste exhibited in this pricey matinée, we come away thinking Anna's most pressing problem is her bad taste in lovers. This assessment came before I saw Duguay's 2 part Anna Karenina in high definition. In this Italian-financed version, in English, the director eschews Anna's beauty for the beauts who are husband and lover. In unspent testosterone, Benjamin Sadler's Karenin is compellingly groomed to the GQ max, fashionably lean, quiet in anger yet prepared for retaliation. Santiago Cabrera nests inside Vronsky's increasingly sloppy dashing vibes as credentials for social entrée. They're contrasts in narcissism used as ingredients to produce alchemy, confirmed when Vittoria Puccini's Anna startles herself with a fantasy for a threesome.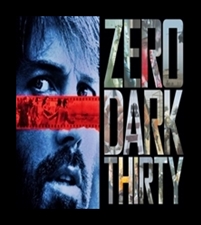 A TO Z: Ben Affleck's Argo and Kathryn Bigelow's Zero Dark 30 are perfectly all right. They get their jobs done and allow us to feel some pride about accomplishing risky necessary undertakings instead of phony wars and drone attacks. No one is objectionable except for the opening wussie-weighted narrator in the former and Mark Strong coming on a little too in the latter. Affleck's full beard does a lot for him, as does his under-acting, and what a relief after Flight to see John Goodman not wallowing in shit. (But what is all the over-praise for Alan Arkin about?) Affleck got plenty of award mileage out of being slighted by Oscar in the director race—the word pedestrian to describe his style might explain the omission—and it's a palsy-walsy benefit to have George Clooney as a producer come voting time. Viewing the end credits, the real star appears to be casting director Lora Kennedy, who matches the real principles with credible-looking actors. (She did the casting for The Town and helped with Syriana and Cloud Atlas.) Bigelow's ZD30 is a better made movie than her Oscar-winning The Hurt Locker, though hardly as affecting. Not because we already know the outcome—the reënactment of the climax provides a needed visual interp—it's our remote disengagement with the characters. Realizing the time and travails it took to pinpoint the merciless orchestrator, we want to connect to someone, anyone, despite a see-thru wall of protection always there; for example, there's neither audience regret over Jennifer Ehle being smithereened nor a real build to a shout out cheer at the conclusion of the mission. (The most audible one is from who else but Chris Pratt.) Anticlimactical lest we arouse more animosity from the crazies? Probably unintended, Jessica Chastain's character's certainty the foe we've been hunting down for more than a decade is in the body bag is implicitly offensive. Having had our national honor subverted by the hubris of the BushLite administration, we're to accept an "I am Woman, Hear Me Roar" confidence in lieu of the comfort of confirmation? (I flashed on the next conspiratorial cover up—there wasn't any DNA testing—so how unsurprising it is some Navy Seals are now disputing one another over who did what and Trump gleefully tweets anti-Obama propaganda claiming Osama isn't dead?) In her last scene, Chastain barely processes nominal satisfaction with the payoff of her persistence; she's earned her exhaustion yet she seems as neutralized emotionally as we all are by the hangovers of the trillions of dollars spent to engage in a perpetual state of antagonism. Argo and ZD30 are moderate victories deflecting Ugly Americanism.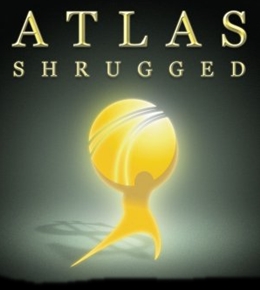 Over at Huffington Post, a member calling himself Squeezed wrote the following about the rush of GOPers like Paul Ryan to embrace Randism as the answer to our economic woes: "These conservatives need to get off their Ayn Rand bandwagon. There were no children in Rand's books. No elderly, no disabled, no poor and no veterans. In Rand's world, there were no recessions, no wars, no disease, no ignorance, and no poverty. In other words, Rand was a victim of her own fevered imagination." Viewing Atlas Shrugged: Part 1, the first thing the audience notices is how the movie makers include the unemployed and the homeless in the opening minutes, as if they too might have read Squeezed's concise slam and decided to defuse the potential criticism. For the record, the movie was already nearing the end of its flop theatrical run when the comments appeared but certainly the makers perceived the novelist's convenient lack of acknowledging capitalism's collateral damage when it moves into downer mode. In the books Atlas Shrugged and The Fountainhead, Rand pits the super-charged defenders of self and creators against the greedy parasites of big government and corporate conformity. The joke of Atlas Shrugged is in all the conspiracies against individualism Rand rages about becoming a single conspiracy to form her one big idea—John Galt plotting to stop the machinery of world commerce to force a return to the use of "man's mind" to pooh-pooh social morality (culprits like religion, regulations and welfare). Galt's nearly 56 page rant is Rand attempting to refine her philosophy of self-serving as an anti-Communism/anti-God manifesto; it's the loftiest extension imaginable of Howard Roark's defense but much more rigged for Rand allowing Galt to control the world's radio waves and pontificate as if he's the pope exercising infallibility. The climatic propaganda is not in the 2011 movie—Galt's orgasmic kvetching will be in part three AS: Who is John Galt? But as a miniseries it might have. Somewhere between ten to twenty million was spent to make the first part which is essentially a 96 minute trailer. Compare its budget to the $45 million effectively spent to make the first season of Showtime's The Borgias and we understand the economic wrongheadedness in elevating the novel beyond the more efficacious conveyance of television. And, supporting the argument, A.S.: Part 1 looks like letterboxed TV. Lovely to gaze at—Ross Berryman gives the melodrama a friendly, expensive-looking gloss in much the same way he did for Ugly Betty—and the musical score by Elia Cmiral is very decent, and Taylor Schilling's ball-busting Dagny more Sharon Stone than fevered bitch Ayn. The New Zealand-born Grant Bowler glides on his studzie looks as Henry Rearden, though how his physicality settled for Mrs. Rearden, dripping with edge by the fugly but always watchable Rebecca Wisocky, is unanswered. (Who can forget Wisocky as the scratching drug-addicted, murderous, incestuous mother on an episode of Law & Order: Criminal Intent?) Rand's one of those screed-bent harridans who never openly reconciled her solipsism with real needs. While her fictional Roark and Galt would demonstratively reject government assistance in their last years, she ended up depending on Social Security and Medicare. (She paid into the system, if unwillingly, therefore entitled.) The Randies of current politics, however, would be the first to strip her of them. Ryan is attempting to pay for the obscene tax cuts for the rich by, in part, reducing Medicare by $25 billion—per year. If Rand were alive today, there's strong belief she'd slap him too.

In one of the deleted scenes included on the Atlas Shrugged II: The Strike disc, Esai Morales's Francisco d'Anconia, a Randian Hispanic George Clooney, mocks some guests at a wedding celebration by calling them an "entourage of moochers." Had it been included in the present cut, the audience would have its best laugh. What chuckles we get have less to do with the novel than the hazards of the updating process—Dagny's Wonder Woman ease as a Lear jet pilot, the cold power generator as a miniature version of the Genesis device from Star Trek: The Wrath of Khan, swanky autos with built-in TV, the ubiquitous computers, IPhones and IPads. (Apple isn't "looting" the Chinese labor pool?) And Hannity and Williams as ads for Fox. But some of Rand's hyper text remains, neatly compacted, only this time the philosophical crud oozes out as unconcealed anti-commie manifesto. Exposed as contradiction, the remedial of train(s) and inexpensive limitless energy are anathema to the current crop of Randian boobgeoisie—they want to kill public transportation and mooch everyone else's oil and energy to keep their multiple Mercedes, car elevators and assault weapons factories running. Don't know if there's any connection other than getting a job, but reliable veterans from Ugly Betty—John Putch and Ross Berryman—are primarily responsible for what decent things there are in the first and second two parts. Putch, who directed several Ugly Betty episodes, keeps the one-note treatise in Atlas Shrugged II moving as television. The most complimentary aspect is photographer Berryman's eye; just as he did in the first part, he captures the settings pleasingly, especially the lush butch office of Henry Rearden with the shiniest black floor I can ever remember seeing. Both men worked in a hurry to get the second part into theatres before (and purportedly sway) the 2012 election and whatever the shameful joke in splitting this project into 3 parts, they are not to blame. Nor are they to blame for the new cast, as it appears the producers of the first part failed to get contract commitments from the originals. Escaping Berryman's friendliness, Samantha Mathis as the second Dagny is flabby, double-chinned and has a distracting resemblance to Kari Matchett from Covert Affairs. Playing the irreplaceable type, surrounded by conveniently endless incompetents, she's superior to everyone; proclaiming herself the alpha male, she's like an energized closet boozer faking it as the author's alter ego. Up to $30 million dollars were spent to produce Atlas I and II—more than enough to turn the entire novel into a handsome fantasy as TV special with the same cast. Advertising would have paid for a huge chuck of the cost. But as movies, the combined returns are just under $8 million, not counting DVD and rental sales. Since the movies advocate the doctrine of creators over government looters and citizen moochers, who are the geniuses turning John Galt into an inefficient soap opera with a finale at least two years away? If people like the Koch Bros. are the surreptitious financiers and this is their example of "creating" in the relative freedom of the entertainment industry, and the return on investments result in two successive years of tax write-offs, are they not repeat offenders of the twin crimes of mooch and loot Rand railed against?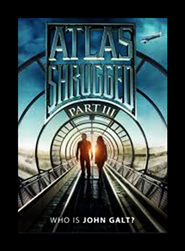 Got through Atlas Shrugged III: Who is John Galt? simply because of its egregiousness. It's of a special caliber—a smirkfest of stupidity. Disguised as a philosophic thriller, Ayn's novel is foremost a polemic against Russian communism. Having been absconded by the GOP as an apologia for selfishness, the once subterranean credo of greed is now gleefully out of the closet. Whether sympathetic or repulsed by her Objectivism, readers recognize the deceitful shift, about which Ayn would fulminate, especially at Roman Catholics John Boehner and Paul Ryan. A judicious editing job might have spared us at least a few hundred pages but Ayn wasn't someone who brooked brevity at the expense of self-proclaimed smarts. There's no way for readers slogging to the finish not to conclude she'd have to be around to make sure her brand of absolutism would be faithfully adapted to the screen. (Love or hate the nutty funny emancipation of The Fountainhead, she successfully demanded Warner Bros hold to her manifesto in the screenplay.) In the bio The Passion of Ayn Rand, author Barbara Branden wrote of NBC' interest in doing a miniseries of Atlas Shrugged and the deal went as far as having hired Sterling Silliphant to do a 12 hour adaptation, approved by Ayn who, at Silliphant's request, did the narrowing down of Galt's interminable speech to a fifteen minute block. Before the calamity of the Atlas Shrugged movie trilogy, were the whereabouts of the original script ever sought? How difficult would it have been for the boobhead Randians to find and refurbish it? Obviously they weren't interested in serving her best interests; they didn't care if she was trenchant on State- and Church-compelled sacrifice for the common good; they didn't care if her rigged game was her one honorable intent—advocating optimum individuality as a moral good. All the movie makers cared about was to use the novel as a vote-getting device to cover two election periods; based on 2014 election returns, the voters the producers were appealing to would be anathema to the author: white Christian bigots. (Know what you're going to argue—her stand on American Indians bespeaks her own bigotry; she would claim their lack of intellect and incentive to create did them in.) The Christers didn't see Atlas Shrugged III: Who is John Galt? anyway—its box office so dismal it vacated most theatres in two weeks and gone entirely after three. Even if they had the chance to view it, there's more than reasonable doubt they'd recognize the movie's chief theme of elitist-controlled opportunism for all the cartoon buffoonery. (And two years later, with a little help from the Russians, Rand's number one target to hate, they'd giddily vote for a buffoon.) Branden also wrote about Rand wanting Farrah Fawcett for Dagny, her dreamy alter-ego searing with intelligence and loaded with oomph, a heroine to admire as well as fuck. Though the author had passed before Farrah displayed limited acting chops in The Burning Bed, the bleached teeth icon might have had some luck, as Sharon Stone might have, albeit without erudite threat. (There were teases some years back about Angelina Jolie going dual purpose for Oliver Stone.) As the third Dagny in the series, we get this mousy little thing called Laura Regan and who wants to fuck that? The mighty John Galt, played with fleer by Kristoffer Polaha. I laughed my ass off when he's getting electro-shocked by a psycho who, at the controls, recalls the frenzied Colin Clive in Frankenstein.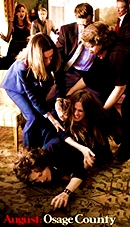 As drug-addict, chain-smoker, tongue cancer victim and matriarch in August: Osage County, Meryl Streep is showboating, which has a slight amusement early on until we recognize it's a cover for the fear of being defeated by having to smoke to excess. She can't do it convincingly—despite reportedly being a light smoker—and, sorry Meryl, nothing matters more when playing this kind of drama queen than getting the hang of the habit. The disgusting cig is the putrid crux of the character; we must see and feel her addiction to the incessant drags, we must feel repulsed and lung-clogged by the exhales of smoke. She can't even hold the coffin nails right. (Don Draper's daughter handles one with more expertise.) Convincing fake cigarettes, designed to be as healthy as possible, are used for on-set health considerations, so if Meryl just can't do it, , don't do the part. (The same applies to Oprah in The Butler.) And to take a plum role unsuited for in order to prevent someone else the opportunity to strut more carcinogenically—Melissa Leo at long last might have been tolerable for something—is criminal effrontery. Julia Roberts is the movie's only real amazement: as the family sits down for an afternoon meal—in 108° Oklahoma heat; did anyone spot an air conditioner?—and the spewing emotional volcano erupts big time, she takes over. Great to see her revved up, in command, and Meryl at this point concedes, partly out of generosity. And partly due to director John Wells not knowing what to do with her as consequence of the shift in Tracy Letts' script—a hodgepodge of second rate Albee bitches trying to Hellmanize a Williams get-together during which a few Come Back to the 5 & Dime absurdities are unleashed. Listening to Meryl swear up a storm, I flashed once again on the role she's destined for: Pauline Kael. Opposite Helen Mirren's Penelope Gilliatt. Pauline and Penelope: Lives in the Dark. A movie lover's dream.

At the age of twelve, Pedro Almodóvar's future was cast in subversion and counter-culture when he won an essay contest about the Immaculate Conception while attending a Roman Catholic boarding school. His years there resulted in the usual religious education centering on "guilt, sin and punishment," prime ingredients to feed the rebellion he'd cathartically engage in once Franco died and social restraints were lifted. His comic strips, Super 8 movies, articles in Diaro 16 and his drag queen period were his public unshackling, leading to limited success with What Did I Do to Deserve This?, Dark Habits, Matador, the erotic Law of Desire and then to his huge international breakthrough Women on the Verge of a Nervous Breakdown, unleashing onto a hungry audience Tie Me Up! Tie Me Down!, High Heels, All About My Mother and all the others. The most challenging and very timely, Bad Education is an elating blend of Almodóvar's trademark send up of trash-ridden lives with his fairly new-founded need to bring weight to the proceedings. It's not a full exposé on priests abusing male students, like Canada's The Boys of St. Vincent, but it exposes enough and more than adequately mirrors the damage of psyche bombs inevitably exploding later. Almodóvar took almost ten years to write the screenplay—previewed in 1987's Law of Desire when Carmen Maura finishes singing in a chapel—and watching the eventual movie unfold, viewers can see why: as autobiographical glimpses of his childhood education (during which he personally was not molested by the clergy) and early gayhood, the structure is very tightly knit and multi-layered. The technique is probably more difficult to describe than to see: Almodóvar isn't only making a movie, but a movie inside the movie, a reading as conception of a movie as well as an audition, and within all the stratums there are flashes detailing the primary characters. (An IMDb user thumbnails Gael García Bernal's daring triplet as a "Homme Fatale.") It's also subversive, pulling out the underpinnings of a justice expected to be rendered, and thus, I think, crowning Almodóvar the dramedist Tennessee Williams privately always wanted to be. This Spaniard's leap-from-the-closet boldness and romanticized fireworks play out as parallels to parts of America's greatest dramatist's life, especially those escapades in the Florida Keys, Mexico and Europe. Only Tennessee didn't have the venue of social permissiveness or the nerve to bring them to the stage; culturally ingrained and, when not loaded up on booze and pills, he was the gentleman playwright. He'd no doubt publicly acknowledge as well as envy Almodóvar's total freedom to reshape without disguise not just the complexities of relationships between the sexes on screen but also their raw, ever-present no-excuses carnality. After watching Almodóvar's exultant soapers as theatre of unrepentant souls we don't really want to go back to the way most other moviemakers depict women and gays and the pricks in their lives, just as we dread going back to incessantly wordy O'Neill or the Kansas guilt trips of Inge once we've spent a few evenings with Tennessee.

The small classics Before Sunrise and Before Sunset directed by Richard Linklater provide two Chatty Cathys golden opportunities to do walking tours through Euro beauties Vienna and Paris and succumb to romance. What the director pulls from Ethan Hawke and Julie Delpy is worth hailing; they're as close to instinctive as modern movie performances get, considering the perimeters of intent, the logistics of settings and the ability to tune out peripheral distractions. They speak the language of instant rapport between two strangers—and then separated lovers—without glaring falsification. How much the two actors contribute to the first talkfest Sunrise isn't clear but they get credit (and an Oscar nomination) for their share of the script for the follow up Sunset. We recognize the Parisian Delpy as Barbara Branden from The Passion of Ayn Rand but there's not a trace of the hypocritically subservient intellectual; she elucidates with a breezy beguilement, going light on the accent. The long-term case against Hawke is how often he can't carry a picture, lacking the foundation on which to build audience reliance, appearing a little vacant upstairs, and if there's one nitpicky issue in Linklater's stream of consciousness casually borrowed from Joyce, it's the irony in not being able to quite accept Hawke's character as an author. (Otoh, because of his limitations, he's ideal for Before the Devil Knows You're Dead.) But he supports very well the curves and swings in these movies; he's agreeably compliant, and at the end of the second outing, he's waiting for the right moment to make his move, in a nutshell his essence. Before Sunrise and Before Sunset avoid the dreaded "scenery porn" plague annoying many viewers about Woody Allen's recent travelogues. Regrettably, all the good feelings we have about the first two movies go sour in Before Midnight. Ethan and Julie are cohabiting now, with two daughters in tow on a vacation, and instead of the deep blue sea of coastal Greece we get the whines and testiness of The Nine Year Itch. Ordinary life interferes with the bliss of love: "I did this for you to make you happy" and "Yeah, but remember, I did this and that for you!" The only installment left is After Separation.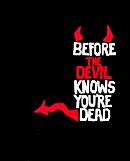 Director Sidney Lumet was only 83 when he made his first HD movie—2007's Before the Devil Knows You're Dead. Though not the only reasons to see it, they are the primary ones. Hackneyed as this sounds, if you didn't know he was directing, you'd want to guess the movie is an independent from a rising talent. Possibly overstating but he hadn't been this energized since Network and Guilty as Sin; he hadn't lost his notorious speed, enviable efficiency or his ability to get swell stuff from actors in a take or two. With HD's lack of time-consuming paraphernalia, he finally found the method to advantageously display his methodology in what is his most consistently good looking movie since God knows when. Receiving Kelly Masterson's unsolicited script in the mail, he loved the story but wanted to make two changes—the movie would be a melodrama more than the thriller Masterson envisioned and the two men plotting the robbery should be more than friends or acquaintances, they would be brothers. This last change intensifies the drama's twists and turns significantly; the growing dread becomes gripping, almost comically horrifying. Never quite get into Philip Seymour Hoffman, even when he's exceptional; the only time I enjoy what's happening to him on screen is when he's getting knocked off, as in The Talented Mr. Ripley. (Or getting nearly caught in the act in Doubt.) In Before the Devil, he's so effectively monstrous doing what he does—including his repulsive banging away on poor Marisa Tomei—it's like a divine Shakespearean intervention when he gets what he deserves. As Albert Finney walks out of the hospital room and into the light, it's rather like Sidney strolling into movie immortality. A great kiss off.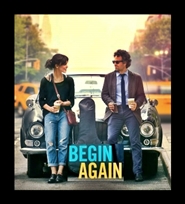 2014 another year when movies didn't equal the excitement of television. What on the big screen matched the epic qualities of Game of Thrones Season 4, equaled the juicy invective of House of Cards Season Two, or rivaled the personal angst of Walter White in Breaking Bad or Don Draper in Mad Men in the first half of its conclusion? The big box office winners were not unexpectedly communal comic books served up as expensive fast food by movie makers and executives dependent on sequels and remakes—what else explains Noah?—and the award contenders such as Boyhood, Birdman, The Grand Budapest Hotel, Gone Girl, Mr. Turner and Whiplash are hoping Redbox and Netflix will activate the stay-at-home appetites. Sneaking through the juvenility and Oscar bait is John Carney's Begin Again and it knocked me out. Smiling at the pleasant surprises, I would at some point realize the smile stayed as well as grew. Excepting Adam Levine's Quaker-like beard, there's nothing about this minor gem I didn't respond to favorably, including the otherwise persistently employed "ex" Catherine Keener. Very obviously 2014 has been a good year for Mark Ruffalo; on a roll in The Normal Heart, Foxcatcher and here as a flailing music producer, he's in great control. Thanking Carney's Irish roots, there is pleasure watching an actor play a boozer viewers don't have to feel guilty about liking. (Was Michael Caine in Educating Rita the last?) Keira Knightly's storied acting in big pictures would seem to preclude her from consideration in a smaller picture as a struggling songwriter-singer but she pulls it off, just as she pulled off the modest Last Night. She's also considerably aided by Levine's reverberating stage version of the Oscar-nominated "Lost Stars." For those who usually don't stay for the credits, you may want to in order to find out what happens to the album.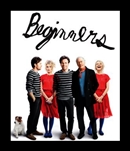 Beginners is one of those quirky slices of unconventionality you either immediately respond to or just as quickly reject. I'm in the former category, as some of the familial territory is closer to home than expected and I've been eager to see Christopher Plummer in his Oscar-winning performance. He doesn't let the audience down; hardly taxed, he's nimble and amusing as a closeted elder who wants to feel emancipated from the shackles of being something he never really felt he was but—significantly—didn't reject, either. What's real about his character, based on writer-director Mike Mills' late father, is he represents countless pretenders who deferred to social norms until passages altered the course of lives. Sounds a little lofty but it's the crux of Plummer's role and he nails it with a flawless lightness. (Never more so than during the moment he's told hospice care is all that's left.) A major astonishment is Ewan McGregor, finally looking adult and sexy, finally acting, holding his own opposite the seasoned Plummer and the very lovely Mélanie (Inglorious Basterds) Laurent and a dog. Goran Visnjic as Plummer's love interest is somewhat problematic; he may be Mills' vision of his father's bf, but in bad hair and limpiness he's an eye sore. Not the swish horror of Cliff Gorman's Emory or William Hurt's Molina, but combing back the locks and canning the pansified defensiveness might have been beneficial.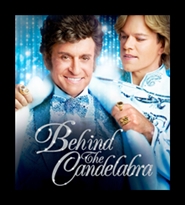 Liberace was rarely about music, despite his grandiloquent Muzak virtuosity in bastardizing longhair and easy-listening classics. He was always about the audacity of queer showmanship—becoming the first publicly sanctioned American drag queen—and the more flaunting the display of jewel-studded furs, fingers, getups and cars mixed with his corn ball chitchat and dazzling ease at the keys, the larger the gawking audience. How his career began during the enforced puritanical mores of the fifties still remains a mystery: were we that naïve? Were women, the majority of his audience until he hit Vegas as cross generation freak show, in denial of his predilections or were they motherly protective because many of them were hoping their little Liberaces at home would spring out of the closet as huge money-making machines? His "crying all the way to the bank" success had another component: audiences felt both comforted by and superior to him because, while enjoying a dandy gone super wacko, he was a pleb intellectually. In Behind the Candelabra Michael Douglas never wavers in portraying him thusly: a total powder puff exhibitionist on stage, he's equally a philistine off—getting head through a glory hole while adorned in fox. Essentially he's on a spree of boys, toys and pricey knickknackery crammed into various mausoleums giving atrocity new meaning. Using the adjective fearless to describe what he does is plausible; it's not often we get to see a major actor get this divertingly featherbrained in fairy shallowness. It's also why he's a bit of a bore, as there's nothing else here. If deeper psychologies are to be uncovered, other than his shame in contracting and attempting to hide AIDS exposing his ingrained Catholic pretenses few ever believed anyway, no one, much less director Steven Soderbergh or scripter Richard LaGravenese, has revealed them. Even the money deals the star and his agents made—some of the most lucrative in entertainment—are discarded as filler. What's left to wonder is what kind of hangers-on could stomach Liberace in the sack. Matt Damon's Scott isn't quite knee-bending in pursuits of the gay high life but, with makeup helping facilitate the downfall, he's just about every trick-turned-scorned-lover who loses self-respect, becomes infantile and shrill; and, most damningly, he's fully aware of the decline at every stage. The permutations he goes through—transforming himself into a blonde version of Liberace as a fantasy Adonis, the booze and drug addictions, the humiliations and heave-hos—aren't surprising (they're a bit like Sharon Stone's distresses in Casino) yet they are nevertheless grievances for others to punish. Debbie Reynolds continues with another of her fag hag mother roles, this time nearly unrecognizable. Let's be grateful for her crack delivery of a rejoinder after winning a home-based slot machine jackpot.

Richard Linklater's Bernie, based on Skip Hollandsworth's 1998 Texas Monthly piece "Midnight in the Garden of East Texas," is less about Jack Black, Shirley MacLaine and Matthew McConaughey playing out a true tale of murder than it is about the real townspeople of Carthage and their amusingly expressed prejudices "behind the pine curtain." The director's method is likely to remind movie lovers of the witnesses in Beatty's Reds as they seem to be quite relaxed before the camera as they rattle off recollections and opinions and are often more entertaining than the actors. Of course these Carthaginians are of a wholly different cerebral caliber. "Mockumentary" has been tossed around to describe how they're presented here but the term is somewhat misinforming as the satire isn't cracking down on fakes or scoundrels; rib-ticklers for the audience, they're affectionately viewed as parochials seriously confabulating. With one exception—Sonny Davis, who succinctly separates the state into regions (where I reside is called "the carcinogenic coast") and near the end of the credits thumbnails the jury as "people who drink warm beer while eating fried mudcat." His twangy vivid articulation steals the show in the course of setting it up: Most of Carthage, McConaughey's district attorney gauges, would vote to acquit Black of murder because many saw it as a public service to have killed the insufferable bitch MacLaine who just about everyone including her own family hated. (Trumps an actual partisan, "We need more Bernies in this world.") So a change of venue is sought, with the D.A. hoping a far less involved panel might convict if they suspect the murderer of being the usual stereotyped mortician and in East Texas he's a bigger crime than the one he committed. Catching sight of the jury members in the courtroom—one of them a woman whose tummy flab is the equivalent of a grossly ballooned inner tube—the image of Texas becomes fixed.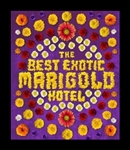 Tom Madden's The Best Exotic Marigold Hotel opens with snippets of boohoo stories of the English retired set and I began to feel a foreboding there'd be a lot of clichés and stereotypes. It's much worse: there are torrents of both and no rescue. Hadn't been able to catch this very popular entertainment first run—during which it grossed over $134 million world wide, on a budget of a mere $10 million—but was eager for the Blu-ray release. I was even more primed by Chicago wise man Don Selle's rave, calling it the "best film, best script, best cinematography, best editing and best score" thus far in 2012. Hyperbole aside, Selle's response indicated something really worth while but by the time Dev Patel finishes running through the hotel to breathlessly greet the prestigious performers and show them their ramshackle rooms, I was itching from the cooties. OMG, it's The Money Pit in Jaipur, with Patel peddling Victor Banerjee's Aziz from A Passage to India. (They both tip over on every emotion.) The only minor surprise in this return of a mini raj at the Marigold is the "swing song" of Tom Wilkinson. Everything else is predictable and mundane, and in the end disappointing to the HGTV crowd: other than budgetary considerations, why couldn't we see whatever improvements were made to the hotel? As for the sequel, it's so unspeakably unnecessary I don't have the energy to type out its title. Yet there's this drivel: is Judi Dench's tan real or fake?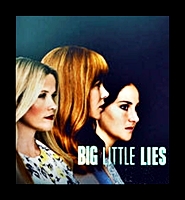 HBO's Big Little Lies is one super Who Deserves To Get It Most? Going in we know someone's been murdered and by the fourth episode of seven, we're still not absolutely sure who. However, we're feeling confident every one of the central characters could be a deserving victim. (A strange amusement—even a few of the kids could be suspects.) The show's ingenious plus among many, including the uniformly outstanding cast and a mostly chic atmosphere changed from Australia in Liane Moriarty's 2014 novel to California's Monterey, is in defying while at the same time using cliché. Rapidly thrown in variously plausible directions, with the installment cliffhangers putting us on edge, this isn't the usual soap giving a primary audience of women some hours of sex, gossip and whines. Applying those elements, the viewers—including, so say the stats, the 40% comprised of men—are being challenged by actions coming from and to the gut, and not just viscerally. The principle part of feeling the biffs is recognizing one of the characters—Nicole Kidman's—is onto something: Says a Film Score Monthy contributor, "It is fascinating to watch her seesaw between an intelligent, assertive woman and a wimpy, submissive female addicted to her demons and self-delusions." Because this is a limited series, and it should but won't stay one, we don't get into Nicole admitting to experiencing sudden aggression as entrée into more orgasmic ecstasy. It's certainly suggested in some scenes. (We keep waiting for the therapist's light bulb to switch on.) During the weekly breaks between episodes, hooked millions apparently tweeted or went to chat forums to wonder how many of us were thinking the same; on that basis, and with Jean-Marc Vallée directing and David E. Kelley writing right up to the line without crossing over, Kidman is revelation. As her husband, Alexander Skarsgård epitomizes both the function of a supporting performance and adversarial carnality. (Fair to point out, Nicole, with Colin Firth, had a trial run in 2014's Before I Go To Sleep.) Downplaying the still-hanging-on Legally Blond Elle, Reese Witherspoon does some of her best work, especially when she's away from Adam Scott as her husband. Not for a minute is there belief he's corporeal enough to satisfy her or any one else, and much less so when singing "The Wonder of You," a number all wrong for his character. And wtf were Vallée and cinematographer Yves Bélanger, who did Wild and Dallas Buyers Club together, thinking in intentionally avoiding close ups of Santiago Cabrera as the community theatre director who at one time delivered bedtime satisfaction to Reese? Detected in the next to last episode is her notable hollowness—showing up when spilling some confessional beans to her daughter—blocking transmission of depth; it's like Elle just has to pop out and try again to authoritatively pronounce "ammonium thioglycolate." The daughter, btw, earns the prize for the most amusing social media stunt attached to losing one's virginity. Appropriating Agatha Christie as structure for scintillating trash, Big Little Lies is Murder on the Trivia Night Express as cleansing action. But then the g.d. set of binoculars at the end indicates otherwise: its intrusion and those great ratings are necessitating an unnecessary second season which, when arriving, proves anticlimactical.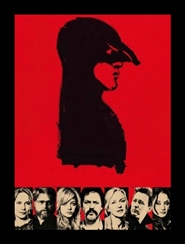 One of my favorite newsgroups contributors describes Emmanuel Lubezki's Oscar-winning photography in Birdman as "restless, unbroken prowling." Though there are said to be only sixteen visible cuts, the camera records—and director Alejandro González Iñáritu has rehearsed the actors to accommodate—some very long single shots actually becoming restless in their self-consciousness and it adversely affects the performances. You can feel the actors' awareness of the camera virtually on top of them, you can sense they're hoping to be able to remember all the mapped-out turns every which way in order to get it all in one uninterrupted shot. Sometimes you think you'll need Dramamine. Only when the camera stays somewhat steady do parts of the performances work: Emma Stone rattling off the bitter truth to Michael Keaton, Stone and Edward Norton on the roof of the theatre, Keaton in his dressing room before his final appearance on stage during opening night. Spontaneity the goal but just once does the feeling happen—when a kitchen cabinet falls on stage during a preview. There's supposed to be a naturalness in the tribute to the Latin genre of magic realism too, even if we're alerted to it right at the start as Keaton is levitating, and later exercising telekinesis. Iñáritu integrates bits of Gabriel García Márquez's A Very Old Man With Enormous Wings for the metamorphosis of Keaton's fame as Batman into Birdman, and Borges' Labyrinths shows up in Norton's hands when in a tanning bed. The MacBeth references are less clear, except in the anti-critic view of Lindsay Duncan (the viper Servilla in HBO's Rome) as Renata Lady MacBeth Adler intent on destroying what she hasn't seen yet. (At her favorite watering hole she's not only writing her pans in advance but taunts the productions' artists, who stop by for a drink, by forecasting she'll destroy them.) Birdman is a sob story about the hazards of otherwise good actors getting trapped by the fame they seek and resentment they experience when the public won't move beyond what made them famous, in this case comic books. What better way out of a pity party than a Márquezian flight of fancy?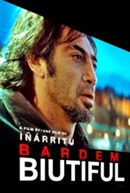 What's up with Alejandro González Iñárritu? Why does he spend so much energy on depressfests? On his knees to Robert Altman, Babel is handicapped by a two ton cinéma vérité heaviness in its efforts to congeal the multiple vignettes and it's nothing if not punishing to sit through. (If forced to endure Altmanesque ccs, the preference would be for something like Crash for its limited surprises and redemptions, or Playing by Heart for Angelina.) Biutiful isn't quite so dispersed, thanks to Javier Bardem as the glue holding together the subplots, albeit one of them—his "gift" of talking to the dead in order to soothe the pain of surviving relatives—is disturbing in its moral ambiguity, unlike the other schemes and scams he's mired in. As actor he saves Iñárritu's ass by giving the epitome of a measured performance; his progression of decline is gradual but pernicious and his emotions are neither under nor over played. Inspite of the picture's downer temperament, he and his screen daughter impart the most painfully real hug in years. (The actors branch of the Academy Awards justifiably honored him with a nomination for a movie relatively few will see as an apology to themselves for giving him an Oscar for his bad hair in No Country for Old Men.) The sights of Barcelona in Biutiful are the flip side of the scrimpy views we get in Vicky Cristina Barcelona and Stillman's Barcelona. Given the results of the movies, the city might want to file suits against the movie makers for alienation of affection.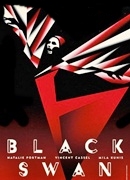 Director Darren Aronofsky remarked, "It's a very hard line, as a filmmaker, to know when is too much. And I'm usually on the wrong side of it." Black Swan is full testament to losing his bearings on a study of the psychosis of obsession. As a cultish haven for anorexics, ballet is an ideal art form to project a dark fantasy about a dancer going bonkers in pursuit of perfecting what America's reigning dean of dance critics Arlene Croce calls "the greatest unstageable ballet ever written." To achieve this, sly Aronofsky violates the numero uno rule of a ballet master—that the principal ballerina have the emotional well-being to lead the repertory in Swan Lake. Stacking a ton of wacko baggage onto Natalie Portman, manifesting in the forms of stealing, self-harming, bleeding fingers, beaver munching, webbed feet, wishful vengeance and the sprouting of feathers and wings, we're watching not a dancer's rendering of metamorphosis as much as voodoo pyrotechnics. Doesn't jive with the hide and seek schizophrenia. If Black Swan isn't in trouble from the start, as a suspicious lift from a Murder, She Wrote episode entitled "Danse Diabolique" (S8 Ep 11, 1992), it's certainly in deep doodoo when Portman's mother Barbara Hershey comes into view. One of the original collagen lip guinea pigs, she now looks like the distaff version of freak show Mickey Rourke in Aronosky's The Wrestler and the longer the (smartly infrequent) chance to stare at her the more we want to upchuck. Still, we think we might know who shares blame for Natalie's bizarre hallucinatory behavior. The movie can't disguise what appears to lay people to be mediocre dancing; the swan waves have some delicacy and grace but a dearth of both in the legs and the perfunctory movements don't advance the tale—only the costumes, makeup and facial expressions do—and while Portman's admittedly no dance pro and irrespective of the months-long training for persuasion's sake she remains persuasively inadequate. (Whiner Sarah Lane needn't be too eager to divulge her contributions, either.) The adagio is excused as secondary to Portman's characterization when in point of fact she doesn't have a character who expands understanding of what's going on inside her. Much like Glenn Close's psycho bitch in Fatal Attraction, the character here seems to contract; just as we think one or another mini-climax will finally reveal a clue, that maybe even Hershey's behind the door as delayed justice (which would've been pleasing), a nothingness smacks us down. Portman's all symptoms leading every which way; we have to settle for a menstruation horror out of Carrie as diagnosis further alienating us. Unlike Close, looking chicly fried and taking the psychotics seriously enough to seek advice from specialists on how to play them (and got robbed of her efforts by an audience-demanded revenge), Portman lacks the prep or range as actress to carry the dementia. In defense she can't be expected to internalize burgeoning insanity when the script's this warped of intellection. Don't want the tommyrot dumbed down but we need something. Maybe it's all in what Portman told gaga George Stephanopoulos on GMA sometime back: Black Swan is "a conversation piece."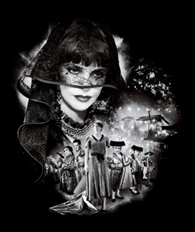 As the housekeeper in Pan's Labyrinth, Maribel Verdú has the appearance of inner fortitude we see in Anne Revere and Irene Papas, yet as actress she's a see-through; she advances her stances. In Blancanieves, a b & w silent following The Artist by only a year, she has a similar and this time belonging unreservedness playing the badass stepmother to Snow White. At first I wondered if she might be doing a send up of Fran Drescher as Capucine doing Big Nurse. Soon after she's Eurotrash exercising a dominatrix persona and then channels an emaciated Joan Collins when wearing the widow's veil and hiding from justice in a bull's stall. She's fun but not enough fun; she needs both a villainous hunk as partner instead of the wus she gets and a more comically gratifying kiss-off. (The comeuppance is economy class.) The resurrection of the silent movie mode—this Spanish tribute was in development at least six years before the release of the Oscar-winning French job—reminds us of a cranky device we could do without: when the inevitable moment comes for Verdú to serve the unappetizing entrée, she games with a chomping bit handicapped by a distorting passage in an otherwise marvelous A to Z score by Alfonso de Vilallonga. He updates the antique of a Dirty Work at the Crossroads as a screecher, jolting us out of the enjoyment of the dirty she dishes out; the wicked witch becomes a symphonic Baby Jane. The two actresses as Snow White—the child Sofia Oria, the adult Macarena Garcia—don't suck the sap, though Oria has scenes with a (sort of) pet making American foofs flash back to Samantha in Friendly Persuasion. It's daring to use Daniel Giménez Cacho as Snow White's daddy, reminding a lot of us of the difficult time we still have in seeing beyond his Father Manolo in Almodóvar's Bad Education. There's probably nothing he can do to alter so indelible an impression left on his smooth, semi-sinister handsomeness. (Fellow foofs still argue whether Manolo has an orgasm during the birthday gift sung to him by Ignacio.) Director-writer Pablo Berger is unsentimental in adapting the Grimm fairytale and efficient in the use of what many of us would argue is gimmick moviemaking. Just as we did with The Artist, our responses come out of a limited curiosity, and at some unavoidable point we get more than our fill of the refreshed methods and tricks. Imitation of the silent era is likely to become a boring form of flattery.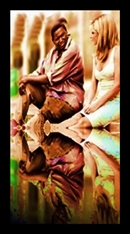 Periodically the 2009 The Blind Side will show up somewhere on cable & VOD and I'm reminded to drop a few lines contrary to the prevailing majority opinion. Adapted from the true story of football star Michael Oher discovering in a Sax Fifth Avenue-clad Leigh Anne Tuohy his Southern-fried champion, I didn't believe a minute of it. The whole thing does indeed look like what the NYT's A.O. Scott carps about—a "live-action, reality-based version of a Disney cartoon: it's the heartwarming tale of a foundling taken in by strangers." This is a Disney for Red State dummies, with redundant setups, no matter how factual, as moral and self-worth pointers reflecting Christian values few really live and regularly deny to others. Directed by John Lee Hancock, who Disney would later sign to make Saving Mr. Banks about Walt's involvement in turning Mary Poppins into a musical, The Blind Side borders on offensive as Sandra Bullock is dolled up as the dishy blond with salon makeup forever too freshly applied. This isn't false to belles at the South's high-end malls; it is to the integrity of Sandra. Very telling is her fear of being bad in early filming, unable to convincingly espouse the showy brand of Christianity, and wanted to quit. With Hancock pleading for her to stay, and her shift into genteel stridency as anchor, you nevertheless feel the unvacated badness all the way through, a performance so undisguisedly a stunt it just had win an Oscar and everyone, including loser Meryl (for Julie and Julia), "feels good" about the sham, helped along by Obama's 2008 "Aren't We All Proud of Ourselves?" election. Until we do some investigating about the real Leigh Anne: sniffing between the posted political and Christian affiliations, and in spite of her claims she grew up in a racist family and regardless of her simplistic protestations against the local haters, the smell of suspicion hangs that she probably voted for Twitler. Even if she could prove she didn't, the damning legacy attached to the movie's dumbness is she wouldn't be believed. We hope not to worry about Oher, as his net worth is reportedly around $15 million, which should keep him in good stead if he doesn't need additional tutoring or have to hire lawyers to fend off charges of financial incompetence. In 2020, this movie is aptly retitled The Cynical Side; recent stories in 2023 suggest a third name change—The Sinister Side.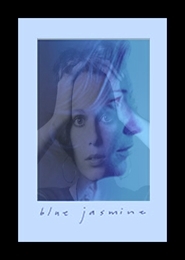 Cate Blanchett is Ruth Madoff doing Mia DuBois in Woody Allen's Blue Jasmine. There's never been anything near this kind of full-fledged heavy-duty crackup in any of his movies and while fascinating and scary, it's also foxy. Long the Jewish American Bergman as comedic truther dispensing laughs as meds to comfort our foibles, he surprisingly ricochets the perturbations in Williams' illustrious play to cast a damning assessment, using Blanche and her instability as subtext to mirror the psychological war he and his former familial associations have been and apparently still are engaged in. A loaded assertion but the interpersonal emotionalism well-nigh supports it. Didn't easily spot this during the movie—nor was I looking for linkage—but I became aware something's not jelling at face value because Cate eclipses her tribute to Williams and the lovelies who've played Blanche, and Woody doesn't have a deep history of making movies filled with purgatives. (Interiors cancels itself out as a sour imitation of Bergman.) Lifting the Madoffs is great cover initially—providing filler for the motivations, acknowledging friends who were rooked—until the altered Williams slashings turn into an all-out venting process, primarily tho not exclusively by Cate assailing Alec Baldwin's yen for fresh flesh and Bobby Cannavale doing an exasperating straight version of his exasperated cop in Will & Grace. Protective illusions are replaced by knifelike accusals; there's little kindness, not even from strangers. Could charge myself with reading too much into Cate's tour de force, or accept Woody "transformed" the playwright involuntarily. But he does nothing unwittingly; he calculatedly tags Mamma Mia the whacko presaged in Secret Ceremony.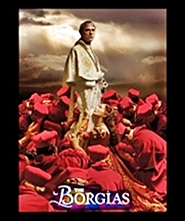 The Borgias, Neil Jordan's one time dream epic turned by providence of Steven Spielberg into a Showtime three season series, isn't wholly faithful to the known historical record of the infamous family but it holds fast to the sinister, murderous and aberrant sexual activities history records as gossip. It's nearly spectacular in mouthwatering lasciviousness. Under the clenched if not tyrannical control of chief writer-director and executive producer Jordan, the series isn't consciously contrived as a bingefest in the way Netflix's fashionable House of Cards is, but it has been designed for the kind of audience insatiable for Vatican and royal intrigues, bloody stabbings, throat-cuttings, beheadings, burnings at the stake, poisonings. There's much more going for it than just the super juicy: its terrific cast headed by Jeremy Irons, classy production values, music, editing and CGI effects are conservatively estimated to cost of $135 million. The sharply edgy scripts reek with the stench of the power hungry, the bizarre and the deviant on every level: Game of Thrones has nothing on Sean Harris' Micheletto, the most itch-inducing assassin in the history of the miniseries medium. And not even Francis's crowd-pleasing magnanimity can scotch a viewer's recognition of Catholicism, as with any other formal religion, as schemer to fleece its adherents. Filming 24 of the episodes, Paul Sarossy's cinematography is probably the show's major achievement, the lush adhesive holding everything together. The Borgias is prurience of the highest caliber and not to be missed. Note on cancellation.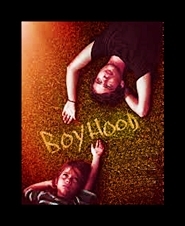 Boyhood has one and only one extraordinary achievement—Sandra Adair's film editing making the transitions of the twelve year span of the story virtually seamless. Director Richard Linklater spent a decade making the movie, and we know going in we'll see the same performers age. What I don't think we expected is the ultra smoothness of the process: there are no abrupt time shifts, no black screen breaks, no dissolves, no makeup tricks or special effects. Scenes or sequences will show the characters at one point and in the next they move up on the age notch so fluidly it takes the audience some extra blinks to realize it. Adair's feat seizes our admiration and doesn't let go. Separate from the editing, the charge of gimmick is justifiable to a degree: Linklater's Before Sunrise and Before Sunset are walky talky tours of Vienna and Paris respectively, but when we discover we'll be shortchanged of Greece's beauty in Before Midnight we want to divorce ourselves from the repetition of the improv-style experiment. In Bernie, the use of three stars to interact with the real folks of Carthage, Texas to tell a true story is for the alleged purpose of making a mockumentary. Informed audiences can't help but drag these artifices to Boyhood; the director is by choice iterative. And a repeat offender of miscalculation of viewer forbearance: the glimpses of ordinary life in a typical dysfunctional Texan family will drive many to eject the DVD. This sensing where Linklater's going with all the dullards impairs the overall experience; we want more than transparent segments linked by the tour de force subtlety of the passages. Surprisingly, there isn't much to receive from the cast: the pleb version of Meryl Streep as the good mother, Patricia Arquette wins acclaim and awards for sticking with the project; Ethan Hawke has already done the Before things so what he is doing here violates the rule of familiarity; the kids acceptable if finally forgettable. Marco Perella, the boozing professor, is the only surge passing through the hicksville current. For all their outrage over Boyhood not winning best film and director at the Oscars, the critics themselves came up short in honoring their darling's one real accomplishment, one to be studied and copied for years to come: only the Boston, San Francisco and L.A. critics bestowed Adair their awards for film editing. This is an indictment of critics.
QUEEN OF THE SBMs: I've returned to a movie I didn't much care for originally, in order to better understand why so many distaff millennials love it. Taking in the Blu-ray unrated version, I'm less inclined to add any new unfavorables about Bridesmaids yet still trying to figure out its popularity. The appetite of male audiences for "gross out" comedies reminds us that giving up childhood isn't easy. The boys have been potty trained but they've probably never learned to wipe their asses properly, so when they see stars like Jim Carrey, Steve Carell, Will Farrell and Adam Sandler flaunting their ass-itching idiocy on screen, it's clearly toilet tribalism. But women now too? Bridesmaids is the reverse of the deepishly shallow sisterhood of the chic four in Sex and the City; the seven dipshits here are for the most part repulsive and juvenile—mutations out of Animal House, Something About Mary and Family Guy and forerunners to and borrowers from the new slobby nastiness sitcoms are eager to sic on baby boomers' children and grand kids. With box office numbers making Bridesmaids the most successful women's comedy thus far, its only selling point is to wonder how far into the shitcan these broads will go? And once is not enough: women gather for repeat home viewings, boozing on wine and Cosmos, guffawing like baboons at the gauche skanks of SBMs. (Stupid Bitch Movies, once the province of bikinifests and the teen slashers until Jennifer Aniston and Kate Hudson confiscated the terrain.) In my second screening, it's clear now KristenWiig's reveling-in-mock instability saves the movie from itself: with no intent to pejoratively pigeonhole, she's a topflight pleb comedienne who knows how to snaffle the audience as she goes over the edge. As a jewelry store sales associate, she takes the attitude of Kevin Smith's Clerks—remember Randal saying "This job would be great if it weren't for the fucking customers"?—and updates with deliciously catty verbal bombs ala Ann Coutler. There's not one of us who've had a job in retail who didn't every once in a while feel the totally arbitrary yet very pleasurable impulse to handle some customers with escalating insults. And highly enjoyable when the insulted customer returns the barbs in the way Mia Rose Frampton—Peter's daughter—does. These moments haven't much to do with the bridezilla antics endangering the tradition of weddings but they are what makes them the comedy's bright spots. While major sequences such as the plane to Vegas and the engagement party are too long, Wiig manages to rescue them using an intercom to create Twilight Zone/Airplane mayhem in the first and pulling a gooey bit with a giant cookie in the second. Playing Wiig's mother, Jill Clayburgh goes to AA but isn't an alkie and paints caricatures of celebrities like Wynonna Judd accentuating her gums. Jon Hamm gets a good laugh with "You're no longer my number three." Looking like Kaley Cuoco in the posters, Wendi McLendon-Covey has a throw-away line about cracking a blanket in half which confirms the movie misses many of its slap-happy targets. As co-writer, Wiig only had to ask a former kid what he used as a cum rag.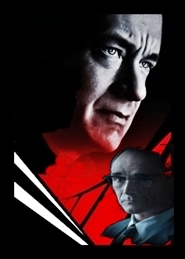 Spielberg's Bridge of Spies seems deliberately unexciting, its pace too relaxed and Thomas Newman's quiet score an added sedative. The atmosphere of the 50s cold war decade lulls us into a strange calm by using over-refurbishment; after a while we're not sure if what we're looking at is real or fake and with all the digital monotony we barely care if there's little to distinguish its design from many other recent productions. Does this spy swap of Russian Rudolf Abel for Francis Gary Powers make for a good movie? An unenthusiastic yes. Factually it doesn't cheat much on the basics and there are two worthy performances. Hanks is his usual all-purpose American and, let's face it, no one does the routine better. The virtual lost brother to Bryan Cranston, Mark Rylance's normality as methodic stag and artist is the most absorbing-to-watch "sanity" on the screen in years. (How in the name of Thespis did Oscar not let him slip by in favor of the repulsive Stallone as a sentimental old codger prize?) But the movie wobbles on its omissions; enamoured as they are with Abel, Spielberg and writers Joel and Ethan Coen avoid the opportunity to bring a long-delayed balance about Powers after his U2 spy plane was shot down. Critics mention the "blank expression" on the face of the actor playing Powers; is it bad acting or a reflection of pre-determined code of conduct? Arguably, it's denigration—an arbitrary continuation of the undeserved yet widely held impression he was somehow a retard, mainly due to unflattering views of him in the newspapers and on TV news. In the movie both a C.I.A. instructor and Hanks show contempt for him at different stages: perhaps knowing something we don't, the instructor has disdain for him before the flight over Russia and Hanks is dismissive of him in a transport plane after the spy exchange. During the cold war fever, many of us remember he was labeled a coward for not using the poison pin inserted in a dollar coin to prevent being captured alive and, worse, a traitor for signing a confession and apologizing. Neither dummy nor craven, he was a very experienced and disciplined pilot, caught in circumstances resulting from the failures of self-destruct measures when the plane was struck by missiles and the instinctive struggle to stay alive. Our government's initial lie about a lost weather plane was dependent on the "certainty of expendability"—that the U2 and the pilot would perish to preserve plausible denial. With wisdom and courage, Eisenhower defused rising tensions with Moscow by openly admitting the reconnaissance, enraging Washington war mongers. Would take more than a decade for Congress to put an end to a campaign of scapegoating and exonerate Powers. (He was killed in 1977 while on duty as a helicopter traffic pilot for KNBC News in Los Angeles—the copter crashed after running out of fuel, reportedly due to a gauge malfunction, though the subsequent NTSB investigation faulted him for "poor fuel management." He's buried at Arlington National.) If there's any message in Bridge of Spies other than Hanks's portrait of James B. Donovan as doggedly determined to secure the release of Americans held by enemies, it's the near-certainty allegations and smears stay with us longer than inconvenient facts.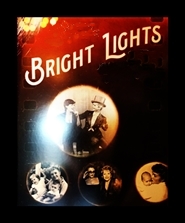 A pre-postmortem shroud closes around us while watching HBO's Bright Lights, about Debbie Reynolds and Carrie Fisher. Filmed in 2014 and 2015, this meant-to-be loving tribute to the showbiz matriarch by the pungently honest daughter becomes premonition of the December, 2016 shocks. The documentary confirms Debbie's health was declining more rapidly than most of us knew anything about. By the time she's ready to be honored with a lifetime achievement award from SAG, we're in a disquiet by how she's mentally and physically distressed, a view quite the opposite of what she paints in the opening of her last book Make 'Em Laugh. Was it Carrie's intent to set up a tempered farewell by disclosing frailties negating her mother's long-held posture to keep some things, at least for a while, more private than others? Inserting footage of her care of terminally ill father Eddie Fisher, the eternal culprit who died four years before the film was finished and who was used by her and Debbie in their solo acts for years, is likewise perlexing. (Magnanimous the gesture, creepy the result, as it seems to be in the Joan Crawford tradition of scheming for "a little extra publicity.") Carrie's own condition sets off an alarm too: She's neglectful of anatomy, verbally slumpy, clumsy in gait. Cancer stick in one hand and Coke Cola in the other, the two addictions are substitutes for the harder stuff, yet they're still hobblers, still thieves of life force. (She looks less glommed in Star Wars: The Force Awakens.) When the news broke of her heart attack on a trans-Atlantic flight, it took mere minutes to get pictures and videos of her last London appearances; she again looked sallow, hung over from weariness, pushed into an exhausting cycle to peddle yet another book and movie; she's a tattered postcard from the junkets. A fatalism is detected—she's playing Russian Roulette with her own lack of self-preservation. (The autopsy confirmed suspicions: she had been consuming liquor, cocaine, opiates and Ecstasy.) If we all loved how she knew no bounds as an amazement of frankness about herself, how she brought the duality of comic and serious enlightenment to the devastation of bipolar, there was in her public persona a nimbus of inevitability ready to pour down. We admired Debbie for being similarly upfront, only more reserved by her own generation's limits: foremost a creature of social propriety, and with unimaginable stress taking its toll, she refused to allow Carrie's plug to be pulled on Christmas Eve or Day. She granted us a momentary reprieve. Not meant to overtly forecast a gloomy if not spectacular finale to live in the annals—though Debbie is heard saying something suggesting an eerie conclusiveness—Bright Lights illuminates the tragedy. Unsettling as it all is, their joint departure makes bizarre sense.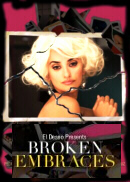 BROKEN TRUST: A bad omen in Broken Embraces for Pedro Almodóvar to overtly heist from Women on the Verge of a Nervous Breakdown and Bad Education, foretelling he's bereft of fresh ideas and cleverness. And, possibly much worse, he's suffering attention deficit to details and audience alertness. When the movie "Girls and Suitcases" made inside Broken Embraces is suddenly premiered—without the editing input and presence of its creator (Lluís Homar) and star (Penélope Cruz), who are off fornicating at a sleazy playa—Pedro seems not to notice we can see the movie's ad and accompanying newspaper article, allowing us to know what the producer (Cruz's obsessively jealous lover) did without need for further explanation. Getting more anyway, in a lackluster sequence in a bar, we're wondering why Pedro's wasting our time. Out of relief from the boredom of the redundancies we start re-writing the movie in our heads, or at least make a guessing game out of what's about to happen. The ominous moments preceding the car accident, for example, turn out to be tiny interludes of nothingness because the accident is not the next retaliatory step from the jilted producer but apparently a cause and affect for Homar's blindness. Okay, so what's the planted joke at a peep hole all about? Did Pedro forget to give his only good laugh a payoff? As best I can judge, there's no reason for the blindness, not for Homar anyway because he's already enough of a handicap. Born in Barcelona, he doesn't look Catalonian—he's what David Harbour might look like a few years from now; he's got a Germanic nutsiness oozing from his pores; he's less an actor than a goofus. (These disfavorings make him just right for Bad Education.) Cruz is back to being a mouse so Pedro can play with his movie star scrapbook and make her up as a Monroe in swept platinum and a nauseating Audrey Hepburn. With Volver and now Broken Embraces, he's gone from being Spain's reigning dramedy vulgarian to being his own worst stereotype—a fagged out hairdresser.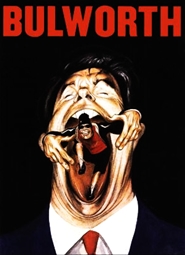 Warren Beatty's 1998 Bulworth is his most under-appreciated movie. As a California Senator up for reelection and despairing over the politics of ass-kissing and corruption, Bulworth hires a hit man through a third party to end his misery. While waiting for the unknown assassin to strike, he frees himself from the shackles of speech constraint and at campaign stops unloads the awful but screamingly funny truths, often in a honkie rap style. The early reactions from some supporters—mostly blacks and Jews—are typical outrage, but soon the polls reflect Bulworth's message of telling it raw resonates and he begins to lead in the polls. As might be expected, he has a quick change of heart—he wants to cancel the hit job. Panic sets in when his third party contact suffers a massive heart attack and he can't be sure if the contract has been scrubbed. Beatty's script, co-written by Jeremy Pikser and reportedly punched up by Aaron Sorkin and James Toback, has all of the trademarks of the star's usual travails: it's frustratingly hodgeypodgey (Halle Berry's dreadful dreadlocks, the black vagrant's unintelligible muttering), luminaries moving in and out without much to do, the famous star ego once more framed as cuddly insecure, and when all else doesn't quite cut it his supposedly lethal charm offensive is rolled out. Beatty still believed back then he need do no more than beam a smile and flash his ageing puppy dog eyes to claim victory. The initial reviews of Bulworth were good, it received an Oscar nom for the script, but the box office was just over $29 million (world wide) against an estimated budget of $30 million. Part of its b.o. weakness mustbe squarely blamed on timing—when the Clintons were under assault by what turned out to be a real "vast right wing conspiracy." The progressive audience Beatty appealed to just wasn't in the mood to watch more denigration. And not helping matters was the great Hollywood womanizer and his squeeze Annette Bening thinking themselves morally superior in their tiny brained carping against the Clintons for not keeping promises, unable to fathom from their pool side lounges the reckless efforts engaged to destroy a presidency. Hollywood didn't forget what the Beattys did, either: no way would Bulworth gain prestigious best film, actor and director noms, and Bening, believing she deserved an Oscar the following year for American Beauty, was shut out. (In case anyone forgot: Kevin Spacey wasn't; he remained loyal to Bill.) Enough time has lapsed to pardon Beatty but not his wife, who continues to spread frost bite on screen. In any political season, during which we're deluged with examples of candidates making embarrassing flip-flops, Bulworth is required viewing.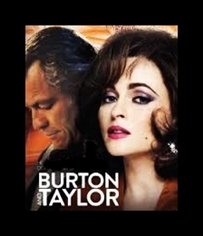 Throughout the run of their sometimes disastrous last appearances together in the ill-chosen, mockable Private Lives, the personification of Liz and Dick as an emotionally warped couple became fodder for a nightmare. The most media-splashed, gossiped-about twosome of the 60s had disintegrated long before the play—in too many bad movies together, public spats, divorces—but on stage, as a reunion in full view of applauding suckers who couldn't get enough of whatever low they wanted, the dissolution would be journeys to the precipice. Certainly for Burton in the insane belief he could rise artistically above the Noël Coward trap while fighting to maintain sobriety, and for Liz, loaded on booze and tabs and slurring as well as camping her way through performances, the next stop would be Betty Ford for the first of two highly publicized rehabs. Their intensity of eros, equaled by the ferocity of mutual despisal, was of course hugely fueled by the handy likes of Remy Martin and Jack Daniel's but also by the myths only they believed about each other—she thought he was the greatest living stage actor and he thought she was the greatest living movie actress. The preposterous mix would doom their careers and is what Burton and Taylor replays with a guilty pleasure fascination. Clearly lacking in ABC's Liz and Lifetime's Liz & Dick are good actors who can get to the level of self-destructiveness in the famous, to traverse the cesspool of outsized celebrity to portray the personal demons. Good fortune for all as there is Helena Bonham Carter as Taylor and Dominic West as Burton unexpectedly proficient in giving a sad and, I'd risk, fairly honest glimpse of the neuroticism developed by living out the Liz & Dick travesty. Bonham Carter gets closer to Liz than one would think possible; even with changing the mole to the left side—a trick that works—she carries the facial vision the late makeup artist Way Bandy saw in Liz (roll over top left of this note). She's also the right size, gets the twaddle and attitudinal voice right, believably sloshes through any variant of embarrassment. She has the gift to mimic the famous—she brought out the closeted ordinariness and common sense of Queen Mum in The King's Speech as tribute. As Liz, also infamous for mimicry, the imitation is a bit deeper, as in kinship: both have exhibited bohemian trash taste and living; both have been survivors in the distorting universe of entertainment long enough to know the reverse of Liz's "success is a great deodorant—it takes away all your past smells." Being as famous as Liz, it's difficult for anyone to inhabit with conviction her life but there's belief in Bonham Carter when she speaks Liz's drawling, cunty, little girl expressiveness. (Used to be private, until in later years Liz carried it to interviews.) West seems larger than Burton physically, and Burton's ailments minus the sauce are merely discussed as opposed to being revealed, but he's no slouch. We can see in West why Burton had to flee Liz, afraid of the emotional ensnarement, fearing the fragility of his sobriety, in constant awe of Liz as a powerful attraction on so many levels but damning it as well. By fair assessment Burton never needed her to get an audience for his stage work, yet when she collapsed into one of her psychosomatic maladies during the run of Private Lives and he tried gallantly to go on with her understudy, the audience vanished by showtime. West's reaction as Burton to the ego crush of not being an equal drawing card is humbling. And vindictive: Burton would use one of Liz's lengthy convalescences to run off and marry mousy nursemaid Sally Hay. Burton and Taylor is neither tawdry exposé nor overwrought melodrama; revealing no fresh insights, it is about the perils of dependencies created and often left unresolved on the hooks of passion.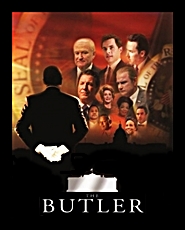 Lee Daniel's The Butler is a snippetfest of black servitude juxtaposed against presidential quandaries about civil rights. Don't know why I wasn't so much reminded of its progenitor—the 1979 miniseries Backstairs at the White House—as I was of Forrest Gump, maybe because just as there's a retarded goofiness in Gump's excursions through some of the same decades' social upheavals, there's a discomforting dumbing down in all the white actors who show up as Daniel's versions of the commanders-in-chief. Robin Williams' Ike, John Cusack's Nixon, John Marden's JFK, Liev Schreiber's LBJ and Alan Rickman's Ronnie look like they're playing charades. Who knows if they're supposed to be sincere portrayals or mockable? Daniels permits only blacks to have ankle-deep moral gravitas while thumbnailing whites as cartooned honkies, thus subverting the personal journey to racial as well as pay equality. The movie unintentionally becomes disbelieving even if what it purports about Forest Whitaker's character is based on facts. Worse, its stacked favoritism to black characters doesn't keep us from ending up feeling indifferent about them. (This can't be said of Olivia Cole's Maggie Rogers in Backstairs.) The smoothness of the epochal transitions demonstrates Daniels knows how to put passages together but he doesn't get to the altogether. Possibly he's too dispersed; it's more like inattention to the smaller details. This becomes clear when the audience watches Oprah Winfrey smoking a cigarette; her Gloria is married more to the cancer sticks and booze than she is to Whitaker's butler yet the star and not the character holds the cigs between her fingers as a neophyte scared of the consequences. And her beehive comes a few years earlier than its creation. Daniels was insistent on one of the most famous of world wide celebrities to do Gloria, and Winfrey agreed to play against her own fame, so it matters to get the incidentals right. Whether we love her or have had it with her First Mammie omnipotence, her good fortune is keeping our eyes on her. It's the dedication, the fullest since The Color Purple, and at about the time she's at the dinner table giving an Angela Davis type the once over she's entered a comfort zone, and in great makeup she's beautiful resignation on the porch during the first Obama presidential campaign. Near the end, in the kitchen, she's funny sneaking in Tyler Perry's Medea. The profuse media attention devoted to her has usurped Whitaker's restrained work as guidepost to racial evolution. During the revisionist The Help, smart viewers understood a shit-loaded chocolate pie is wonderful fantasy comeuppance but in reality would never go unpunished. The peril of glossy dross is in swaying the uneducated to believe fiction is accepted as fact.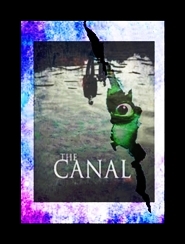 Ivan Kavanagh's The Canal isn't my kind of java but there's no denying its savory blend. A caught-in-a-haunted-house chiller, there's definitely a Henry James additive in the aberrations from Jack Clayton's The Innocents and some of the hallucinatory ingredient of Poe's The Tell-Tale Heart, though bloodier than either author could dare imagine himself to be. I'd also argue Kubrick's The Shining drips into the percolation as added flavor. Unclear why this hybrid has been badly handled in American release after receiving sizable attention at the Tribeca Film Festival and terrific response via the Internet. Instead of a more conscientious rollout, the distributors dumped it for a week in the basement circuit of 30 theatres across the country, with a few opting for one showing per day. Ending up at Netflix and On Demand, it's being treated as a throwaway bastard and poorly served by a poster with a Linda Blair look-alike grabbing for her next victim. (The advertising negligence recalls the misleading William Castle-like promotion hampering the box office of The Innocents.) Though I'm neither annalist nor connoisseur of hair raisers, what differentiates The Canal from those in the genre I've seen is the expressive use of sound. In Dolby 5.1, this is a layered thriller in which sound designer Aza Hand, supervising sound editor Patrick Drummond and sound mixer Daniel Crowley blend sound and effects to achieve an increasingly altered reality by providing subjective auditory sensation. We're listening in on what's behind the house's walls but not sure we hear anything at first; even the ordinary sounds—the background noise in a school, a set of keys or the great touch of hearing the little boy eating chips with ketchup—augment the combination of real and uncertainty. The unusual crispness of the various sounds is the result of having recorded all new effects—no library inventory would be inserted. (Took longer to do the post sound work than filming and the threesome justly nominated for their efforts by the Irish Film & TV Academy.) Speaking only for myself, the last time sound effects in a battle of possession were this good, so right there, was Kaufman's Invasion of the Body Snatchers. Kavanagh writes and directs in smart fashion, centering on Rupert Evans in a portrayal eliciting initial inculpability sprouting into psychological tentacles. It's a character workout as well as schematically worked out. The "small" scale of the picture, the way it's been claustrophobically photographed and shrewdly edited, with a few shocker special effects, coalesce to be progressively more eerie and disturbing.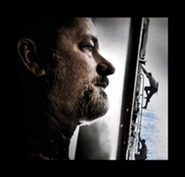 Why are wussiness and racism the first negative charges we feel in Captain Phillips? Early in we find ourselves shouting "Do something!" and "What's wrong with these pussies?" The potential of Somalia savagery became a reality as far back as the infamous 1993 Black Hawk Down episode, and since at least 2005 commercial shipping companies have warned of escalating piracy, so it's revolting those skinny ugly Davids, in vulnerable motor boats, ladder up without AK-47-like resistance from Goliath. Is this supposed to be what director Paul Greengrass is aiming for—the flip side of fatal courage in United 93? (It's not as if Phillips battled for control of a 757, or fought frenzied mobs in Mogadishu.) Most of us probably cheered the news back in 2009 when Phillips & company were rescued, but our perceptions of what were initially hailed as heroics have been neutered by the movie's take on infuriating impotence. Greengrass might argue he's simply made a topical docudrama with the big name star proving once more he's our most proficient "Everyman." About as deep as the movie gets; even Tom Hanks, whose presence usually acts as dependable filler, goes through the travails rather barrenly. Moving as his moments are in the Naval ship's infirmary, he appears less relieved than anxious as he reclines on the examination bed. Maybe he's thinking about the ordeal as future book, or about the call he's likely to get from the POTUS inviting him to the White House, or about how he'll pardon himself after failing to exercise some 2nd Amendment remedies to fend off piracy. One sure thing these days about Americans of every political persuasion: they don't want to be reminded of any more wussifications contrived as valor, confirming why Captain Phillips inherited only some of Tom's otherwise huge audience.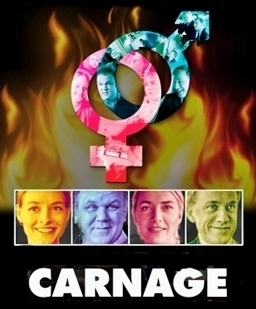 Carnage is in dubious hands. Director Roman Polanski hasn't the finesse, humor or verve to do satire in a parlor setting, which is why his final sequence says more about the battling foursome's truthiness than they verbalize in total. Excepting Christoph Waltz, whose infuriating cell phone obsessiveness is used to confirm his and therefore our ever-growing distance from human contact, the actors are badly miscast, in the same obviousness of the director's Death and the Maiden. Kate Winslet, Jody Foster and John C. Reilly don't fit any identifiable parental modes, they haven't an ounce of empathy about their "civilized" distress (over each couple's son involved in a bullying altercation) because they're inferiorly faking it; they're in emergency need for more rehearsal. Winslet, who gets the only laughs as a hurler and then seeker of remedy for her husband Waltz's social disorder, appears lost in the incipient script—she doesn't have anything to grab onto except the upchuck bucket and the bottle. Awash in asexual jitters, Foster looks ready for a strait jacket almost from the beginning. She barely utters a single line with conviction; in no time every word drops like a thud. (She's also getting increasingly more unsightly.) Playing her ill-matched husband, Reilly screams and hollers as if he's an American philistine as target. And due to a particular nastiness in Polanski's anti-American tone, which is not present in Yasmina Reza's original play loftily titled Le Dieu du carnage. Wanting to be sardonic about manners and political correctness as guides to behavioral solutions, with undeniable structural steals and boozed-up spousal warfare borrowings from Albee, Carnage doesn't have a chance to rise above superficiality and feckless acting because it coldly oozes a Facebook Twitterdome—distant exhibition and empty rhetoric.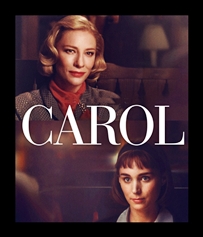 In my email the other day was a reader complaining about my spending more time watching "women's stuff" than anything else. When opening the Netflix DVD mailer later in the afternoon, it contained Carol, and in the previous delivery it was Suffragette. Defending the choices as accidental, I concede the point for balance. In the meantime, director Todd Haynes's predilection for restoring to the screen a near-perfection of the mid-20th century American decade requires comment. While the reproductions of the 1950s in Far From Heaven and Carol are genuinely laudable—in the former the vivid colorized living in suburban America and in the later the almost morose ugliness of urban department stores and apartments—they facilitate a remote angst in many of us recognizing the actors' characterizations are plants as gaudy or broody as the production designs. There are few distinctions between the performances, settings and costumery—the assemblage of intense stylization affects an alienation: oh, no wonder they went gay. Those who grew up in the era, who may even have similar stories to share, have difficulty with Haynes's intentional revisionism as nonjudgment. It's false to real experiences; outside of heavily metropolitan conclaves, and often in them, there were always fears of exposure, ridicule and punishment for gays, an obscene eagerness to litigate violently against them. (Or send them to psychiatrists, the "enlightenment" cure of the period.) Carol is one of the more tranquillized "women's pictures," concentrating on an early 1950s same-sex love affair set in New York, and it's great to watch Cate Blanchett turn into mink-clad Gena Rowlands with Grace Kelly hair, yet the whole god damned thing is too dreamfully removed from 50s mindset to be felt. It's one long transmission of lezdar foreplay, which makes the movie tastefully unique but not particularly tolerable: soon into Rooney Mara's gamine low frequency there's annoyance over her fixated stares. (She's being compared to Audrey Hepburn and Jean Simmons, but she looks to be Kristen Scott Thomas channeling Simmons.) In the bonus section on the DVD, the cast and crew talk about how "in sync" everyone was during the movie's making. Not completely. Questions about a surreptitious tape are unanswered: Cate's estranged husband Kyle Chandler discovers she's on a holiday road trip and hires a private investigator who, trailing her and companion Rooney, records their supposedly first sexual encounter in a Waterloo, Iowa motel on New Year's Eve. When Cate finds out about it the next day, through a telegram sent to her at the motel, she grabs a gun from her luggage and threatens the p.i. who tells her the incriminating tape was sent to her husband hours earlier. How did he send it if the post office would have been closed already on New Year's Eve and not open at all on New Year's Day? And true for any other service, as 24/7 shipping was not a thing yet. If the look, sound and acting protagonists are in lockstep with Haynes's replications, so must be the plot details. Coalescing to achieve resolution of the underlining issues of what we are in the bedroom eventually prevailing, Haynes's forward-thinking sympathies are unfailing, just as they are in Far From Heaven, which comes with the extra of interracial love. In recollections of the 50s and 60s, I don't recall knowing contented, well-adjusted lesbians and even when living in the liberal neighborhoods of Chicago and Houston during the 70s I didn't meet verifiably happy ones. The kinds I'm familiar with are the guilt-tripped and the factory-working boozing, smoking butch bowlers who, behind closed doors, didn't hesitate to use belts against the naked skins of their kids when they misbehaved. As a filter providing gooey reinterpretation of social history, Haynes finds it anathema to consider a movie suggesting lasting consequences resulting from societal proscription and heavy emotional baggage. He wants us to ignore the real 50s world in which some of those kids were not all right.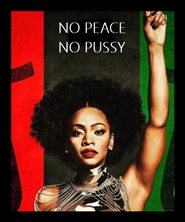 Spike Lee's Chi-Raq might have been a brutal, raw docudrama of city shame; instead, it's a faux Greek chorus video about Chicago's South Side women denying sex to their mates until there's peace in the hood. The withhold turns into an international crusade. Compelling to watch if you've paid any attention to what's going on in the South Side, and fascinating by its sheer disbelief of premise. Lee's gutsiness in updating and relocating the Greek drama Lysistrata engenders early admiration, and then what happens is it keeps wanting to evolve into a black Westside Story, with the energetic performers wanting to break out into song and dance in the war zone. Though there's a truncated effort by the cast doing "Oh Girl, " and the pop Leontyne Price of the hood Jennifer Hudson begs to wail the woes in "I Run," and a beautiful solo entitled "I Want to Live" by Kymm Lewis utterly wasted in its use for the end credits, the nonbirth of Chi-Raq as a musical strangely alienates more than unites. Trying to propel righteous indignation, Lee seems a director who doesn't quite know what to do with the mix of a fanciful Grecian formula with rap psalmody; the lack of the bridge to unity is evidenced in the visual—we don't get an encompassing canvas of the South Side's depravation, its endangerment. Lee either eliminates the views, as in the prologue when we hear the opening irritant "Pray 4 My City," or uses the community's streets for Teyonah Parris's ass-swaying, or hides them in darkness. If we don't see the scourge of the violent environment, how can we be expected to experience the outrage to help stop it? Rejection of the movie by audiences, including South Siders, confirms there's no justification for camouflaging the real Chi-Raq.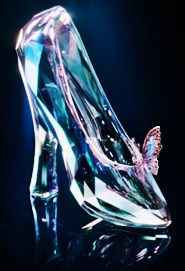 Before the 2015 Disney Cinderella, probably the last version I remember sort of liking was the Disney-Whitney Houston update of Rodgers & Hammerstein's Cinderella. Impossible to avoid Jesse Jackson's dream of a Rainbow Coalition: the fairy king Victor Garber and queen Whoopi Goldberg begetting their gay-bar Filipino prince Paulo Montalban who falls for a black Cinderella, surrounded by a variety pack of nationalities choreographed by Rob Marshall. Everyone gets by except Brandy Norwood. Just ain't no way she cuts it as Cinderella; she's got wide-eyed innocence but not the requisite loveliness, which must be showcased when Houston's fairy godmother works her abracadabra. Not accorded the miracles of Kevyn Acoin, Brandy's makeup has been disadvantageously accentuated around the eyes and lips. Suppose it's small to want more from her, because she exonerates herself nicely by giving the mind-numbing score a real lift. (Who didn't feel their eardrums puncture when Julie Andrews pierced about that damned little corner and chair?) Randy Ser's award-winning garish production design and Ellen Mirojnick's equally gaudy costumes have the look, color and appeal of animation. Not unexpected, Bernadette Peters is the cockamamie stepmommie who comes close to stealing the show: in shiny tendrils and tiny steps, accompanied by her scratchy and snorty faux pas-prone idiot progeny, she's a living cartoon. At the time, this All Colors Matter musical seemed a fitting conclusion for any need to see another version. (Okay, I'd take in the spoofy Ella Enchanted just to listen to Steve Coogan voice the snake cleverly named Heston.) And I would have passed on Disney's latest redo but avoiding Lily James is another impossibility. True, a few incautious dips in a vat of glucose and she'd emerge diabetic and so would viewers. She keeps a steady control, though, injecting balance to counter the gooey spikes. She also puts huge smiles on viewers' faces: the needed replacement for the libertine Sybil on Downton Abbey, James as Rose enamored with her flapper flippancy, indecorum and showdowns with her bitter mother. Then, falling in love with a Jew, she navigates the social negatives by saving her future father-in-law from the horrors of public revelations of his past indiscretion. Realizing her foxy politesse, he sees what we've seen all along—she's a force of positivity and change swelling into joy. In Cinderella, this is abundantly felt as she walks into the Royal Ball and, courteously bowing to the smitten prince (Richard Madden, Games of Thrones's Robb Stark), takes charge on the dance floor. Some feminists aren't happy about either the movie or James's portrayal, sourpussing both as stereotypically subservient. Quite the opposite: as Cinderella ever more confidently swirls in the prince's arms, there's no denying who has the upper hand. An overstatement I can live with, James is the best Ella thus far. Director Kenneth Branagh willingly accedes to the Disney demands to neutralize the Grimm aspects of the brothers' fairy tale with the lighter touch of comedy, though we'd like more laughs from the underutilized stepsisters Sophie McShera (Daisy in Downton Abbey) and Holliday Grainger (Lucrezia in Showtime's The Borgias). He allows Cate Blanchett's sinister stepmother to be coiffed and decked out as an ancestor to Ingrid Thulin in Visconti's The Damned, and sends up Helena Bonham Carter's fairy god mother as a blond bombshell packing a few pounds. (She's also the narrator.)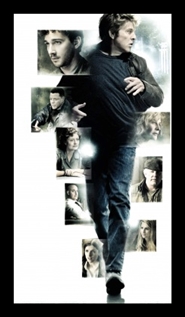 An accidental tribute to male protein, Robert Redford's The Company You Keep is a frayed geezer reminder about those anti-Vietnam war demonstrators remaining on the run from Johnny Law because of serious felonies committed in the name of social conscience. When Susan Sarandon, who has been in negotiations to turn herself in, is instead arrested while fueling up her vehicle, her old compadres start to get the jitters, including Redford as a lawyer declining to represent her and his old girl friend Julie Christie who's a fellow fugitive and current drug trafficker. Redford's dependable arcadian style as director remains a comfort—we've been conditioned to know he's not going to mug us with any deep political hangovers. What his style doesn't do is cover up the gaping holes in plot and so he relies on the blockbuster boomer cast—including Nick Nolte, Sam Elliott, Richard Jenkins, Brendan Gleeson, Chris Cooper and Stanley Tucci—to glide over them. Sarandon's explanations for her socially conscious protestations have, to borrow from Albee, "a quietly noisy relaxed intensity" to move beyond the divisive rhetoric of the past as well as the present. She's been aided by millennial Shia LaBeouf borrowing his slightly green reporter mode from Dustin Hoffman; he's nerdy, insistent, agreeable, especially opposite an arresting Gleeson. With the weight of misfit, Christie is close to a stunt; her hair is like a mop covering a rough trade persona and she's fighting hard to eliminate any traces of her accent. And like Sarandon, she gets shortchanged. Though this sense of being gypped is not fatal, it's central to Redford's stingy emotions. He abandons our need to see an expected reunion of the runaways to tie up a few loose ends in favor of giving us the creeps as geezer still potent enough to have fathered another child.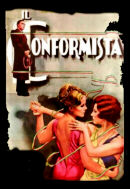 BODY TALK: A contributor to the user review section over at IMDb.com offers an intriguing comment worthy of repeating—Bernardo Bertolucci's masterwork The Conformist is best viewed in a language we don't understand sans the subtitles. Which is to suggest, and I agree, the movie derives its fascination from the language of the body and no one's more than Jean-Louis Trintignant's. As the "me too" fascist during the Mussolini era, he's performance art realized by nuances in physique and movement; he uses his slender build and height as shield to protect himself from the exposure of his demons and, from the very beginning, he's a super tight-ass holding in his bowels as he descends into the moral vacuum and begins to betray his self-confidence in convincing his fellow thugs he's one of them. With Vittorio Storaro's camera aiding and abetting, we clearly see this as he walks briskly through the halls of one of Mussolini's architectural monstrosities—there's an inadequacy of sang-froid, he's speeding to abide by the mob's tyranny. He obligates himself to the fascists as self-preserving atonement for a major crime he believes he committed in his youth; his offense, however, is a pas de deux of submission and adolescent experimentation leaving the viewer with a Thomas Mann-like Tadzio hangover about who did what to whom first. In the choreographed pièce de résistance set in a forest, Trintignant, wrapped up in a winter coat with an enshrouding collar not too unlike what his co-star Anouk Aimée hid behind in A Man and A Woman, will stare out a car window with freeze-dried response. No words are necessary. Bertolucci alters the conclusion of Alberto Moravia's novel so the just penalty isn't any longer waiting for the machine gun but in the horror of wasted compliance. The expression of reckoning on Trintignant's face may be the single most salutary silent acting he's ever done.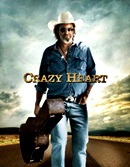 Jeff Bridges doesn't save Crazy Heart, in spite of the fact he's giving another very fine performance, reeking with his usual authenticity; viewers can virtually smell McClure's. Neither Maggie Gyllenhaal nor the music by Stephen Bruton, T-Bone Burnett, Ryan Bingham and Gary Nicholson save it, though they furnish enormously pleasing support. What saves the movie, which is one more rehash of the boozed-up burnt-out country singer trying to redeem himself, is its ending. The script by director Scott Cooper alerts troubles are ahead and when they arrive there's a thud or two of letdown; we really don't want to travel the tired ass road of disrepair that'll be magically blacktopped by some intervention and reward. Certainly don't need another Tender Mercies revival, a fear invoked as a quiet moan by Robert Duvall's appearance. (Seeing his mustache I audibly grumbled.) But something smart happens: just as we think the ending is upon us as the screen goes black, a few seconds later the real conclusion starts to unreel and all the hoary conventions preceding it congeal—the decencies of the characters emerge, we get dignity without all the sticky virtue. Won't waste excess words on Bridges except to say he deserves his Oscar (in a less predictable bandwagon dispersal of honors it would be his second, coming after his work in Fearless); there's no other American actor who can so physically hand himself over to scroungy bums and still keep us watching. Awards went to "The Weary Kind" as best song; my personal favorite is "Hold on You."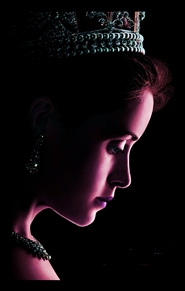 Writer Peter Morgan is obsessed with Elizabeth II. If not obvious in The Queen, with Helen Mirren, it would be after with his play The Audience, with Mirren again shaping a lasting impression of a monarch who—and this is the craziest part—we probably don't know much about in spite of eight decades of media glare. Reducing the deficit of intimate knowledge is the motivator for Morgan in attempting to get into the queen, her immediate family and the government's handling of them. His compulsion returns in The Crown, at a reported if hyperbolic cost of $130 million, making it the most expensive of Netflix entertainments. The ten episodes of the first season of 6 are about a twentysomething Elizabeth dealing with her ascension after her father King George passes. While Morgan says he's never met the queen, and claims to not want to, and also questionably asserts he hasn't been privy to any behind-the-royal-doors revelations, there's surety he has studiously catalogued his subject's life, helped by mammoth troves of newspaper and magazine reporting, newsreels and television and a library's worth of nonfiction books. At minimum he seems to have cautiously assessed the queen's basic temperament. As detected in The Queen, I think he's had a lot of non-credited assistance; in this new inner-view he's quite likely using privately verified or reliably reported blabberings on Margaret the chronic smoking lush and on the Duke of Windsor from royal staff, jobbers, government officials and gossipers to augment portrayals. We don't hear verbatim private conversations; what we do hear are exchanges extrapolated from various sources and in Elizabeth's case the tête-à-têtes sound awfully close to what could be accepted as distinct possibilities. Morgan respectfully confirms the origins of caricatures of Elizabeth, including Carol Burnett's: with a slightly pitched voice and showing the strain of imposed propriety, Claire Foy as the queen confesses self-doubts about her lack of pedagogy in reference to the complexities of and issues concerning the government and seeks help on the QT. That in itself quite an eye-opener; her inquiry to the Queen Mum about why she wasn't properly educated may startle more. It's also the moment we begin to feel for her, how as a royal-in-waiting she's intellectually impoverished by the idiocy of nanny-state matriarchy and regimental pomp and circumstance. All she was ever taught as importance was the country's constitutional limits of the monarchy as means to figuratively save her head. (The real queen almost lost hers when Diana died.) She also has to learn on the job negotiation skills commensurate to her position, which is stingingly repeated as one of state-demanded subservience. Foy's range as actress hasn't been tested so far, excepting her painful decision to renege on her promise to allow sister Margaret to marry the divorced Peter Townsend. The script grants the Duke of Windsor his temporary rehabilitation at this point; after the scandalous Simpson affair resulting in his abdication, he gently reminds Elizabeth of the necessity of not imperiling further the monarch's survival. (As with all the royal sponges, he needs the stipend.) One of the delights of The Crown is Alex Jennings as the Duke. In past roles, including doing Prince Charles in The Queen, he's often been the forgettable austere pris or nerd or both; here, as insistently unashamed scoundrel, his Duke is proudly, stylishly ready to ignite dramatic flares to defend himself, even if his own mother—the always amusing Eileen Atkins as Queen Mary suckling the coffin nails—supposedly despises him for his embarrassments and blames him, and not the smoking, for killing King George. John Lithgow is super-satisfying as the declining Winston Churchill. A large part accounting for this is Morgan allotting the time and historic incidents starting after WWII to manifest character revelation and supplying the accompanying eloquent dialogue. But the edge belongs to John who's in joyful command of the various revealings. Nine inches taller than real Winston, he virtually shrinks in size before us as he navigates to save himself from being ousted as prime minister and then boldly re-sprouts—using the press to reduce the hellish impact of the smog responsible for a bus killing his assistant lass; enjoying the triumph of the sun rising as he expects to be asked to resign over his inactions making the suffering worse; growing briefly "taller" when artist Graham Sutherland's portrait of him is about to be unveiled. But then privately shrinking in the realization he is the person Graham depicts—to American eyes looking like Ed (Sweet Bird of Youth) Begley—and wants to destroy the painting, the task left to his wife who as fact did. The master finesser relinquishes the prime ministership to Elizabeth with a gentle kiss on the forehead and nearly in tears when she later honors him. On second thought, John approaches greatness. Not quite as effective is Jeremy Northam's Anthony Eden, about whom we'll need further clarity regarding his abdominal malady and addiction to pain-killing drugs; Matt Smith looks more like Prince Harry than the bored Philip; and Pip Torrens's Tommy Lascelles who in another century would be a deserving victim of assassination. (Many of us believe Torrens is also the uncredited radio announcer in the episode about London's killer fog.) Vanessa Kirby doesn't waste a minute as Margaret, the real beauty in the family and, before Diana, a casualty of love in an era of institutional snobbery. When not dragging on her perpetual fag, she's slugging back the booze and there's no doubt why—the gilded cage is a prison filled with vacuous figureheads.

Peter Morgan's scripts for the first two seasons of The Crown are gifts from the Gods of Glorified Gossip. Our ears perk up on the nuances of the royal dish he uses to reveal plausible scenarios. In the second season he gets into some royal bedtime, incautious verbiage about the rumors of Princess Margaret's husband Antony Armstrong-Jones' predilections, and, implicitly sanctioned perhaps, slams the treachery of the Duke of Windsor and his "dearest darling Peaches." Morgan bows in good taste, retreating from the scenes before being subpoenaed to testify about his sources. Still, he leaves enough corpus delicti—including Prince Philip's frequent escapes—to prepare for some future tell-alls about extramarital flings, to say nothing on what might be coming about the rocky fatherhood affecting future King Wus. Playing consort with an expanded bearing, Matt Smith is badass suffice with Mountbatten arrogance, blondish dash and the athletically slim build and swagger to facilitate appetite, and isn't afraid to remind Queenie she better find ways to use his pluses and stop permitting the court pansies to emasculate him. Mirroring Emily Blunt, Claire Foy very agreeably gets to the empathic stress points of Elizabeth's speech patterns, adapting them as method into emotions never allowed to go rogue. It's performance art, copied from the old bag who's been around for so long without much help from her leechy dysfunctional appendages; she has no other option but to become the consummate figurehead artist. During the first season, Queenie admits she's a little short upstairs, needing a tutor to bring her up to minimal snuff to converse with the mighty and erudite; in this second season, you wonder if it's done much good, watching her numbingly recite a prepared speech reeking of indifference to the working class, going ga-ga over Billy Graham's traveling salesman simplicities. Eager to meet him, and in the first of two quiet informal occasions, she feels the need to express to him her unique position—only God is above her in ruling the Church of England—without a silver of self-recognition of its ludicrousness. In point of fact she hasn't any ecclesiastical power, which prevented her from altering archaic Church rules regarding divorce to grant her sister's request to marry good man Peter Townsend. As a making up gesture, she gives the okay for boozy sis to marry Armstrong-Jones, about whom there's plenty of troubling news. Matthew Goode's characterization of the photographer is exceedingly calculated, an attraction as well as annoyance; affecting avant garde, buffed up but not altogether healthy-looking—is it the hair? a diet? a cosmetic procedure? the discharge of a sadistic flippancy?—he's a misfit even to himself. The civilized game of reproof with his mother (Anna Chancellor, the perfect choice) is akin to a dance of death. Addressing fears this series might have difficulty in attracting viewers without Foley, Morgan, also the show's creator, said he had always planned on different actors every two seasons. The splashiest replacement in season three is sure to be Helena Bonham Carter as Margaret. Imagine the venom those fangs will hold.

No one right now is a classier conjurer of private situations and conversations we'll never be privy to than Peter Morgan, the creator and chief writer of The Crown. Denying any intimate sources—and courteously disbelieved by most of us—he creates sedately juicy delineation of the British royals, forcing viewers to hang to hang on to every nuanced bit. In season three, the standout is what he supplies for Tobias Menzies as Prince Philip. The Alpha male of his predecessor in season one and two is somewhat subdued in S 3 but for the swagger of expected dissenting opinion; his appeal is being a deeply crease-faced royal unexpectedly in a temporarily unrecognized crisis of faith, originating in episode 4 by the failure of the BBC documentary on the Royals he personally orchestrated. And exacerbated by the 1967 rescue from Greek political turmoil his mother-nun Princess Alice—Jane Lapotaire effectuating a moving humble-voiced portrayal older American viewers might see as a generously accidental nod to Anne Bancroft. (Lapotaire and John "Porchy" Hollingworth show up briefly in the new Rebecca.) Philip's mid-life angst escalates in episode 7 via 1969's Apollo 11 mission. During his requested audience with the astronauts, from whose ordinariness, and not their heroic adventure in advancing scientific know-how, he feels acute imbalance. Later, sitting within the group at St. George's retreat he initially mocked as a "concentration camp for spiritual defectives," his turnabout into inchoateness seems to want to go Anthony Hopkins' C.S. Lewis on us, particularly when the beloved Christian apologist is artlessly befuddled at meeting Debra Winger's Joy Gresham. This is Menzies's artful tour de force moment, and one of the very few empathetic views a Mountbatten is likely to receive. Olivia Coleman's Elizabeth doesn't quite get similar treatment but there's more clarity: remaining steadfastly the performance artist, she's haughtily caught in the turbulent times of inter-family squabbles, political battles and catastrophes, headstrong in duty to crown first, and once again emitting the impression her horses are preferred over family. She continues to require tutoring on sensitivity, lacking the finesse to navigate the tragedy of Aberfan during which she's a stupefying blockhead. Relaying to Prime Minister Harold Wilson her failures to emote, she confesses, "There is something wrong with me." By end of season 3, Coleman's queen achieves pentimento—reëmerging over the burdens of personal feelings to stand alone; she's nothing if not consistency. Roughly the height of the real snit, Helena Bonham Carter's Margaret renders the underlining hazardous waste of royals empty of social conscience. The show's on-going stretch of assertions into factoids remains a carp and immediately perceived at the LBJ White House dinner for Margaret at which she allegedly mocks JFK, with Kennedy family members present. There's groundwork for payback: in a second season episode, Margaret tells her sister she heard the gossip Jackie had made disparaging remarks about her after having been feted at Buckingham Palace and, later, Jackie petitions for a return visit to apologize. No one has confirmed another Jackie visit, but in the 2nd season one is quietly held at Windsor Castle for tea and sympathy—the least believable of any scenario by Morgan. Nor is any one sure Margaret did what's purported at the WH—booze heavily until the wee hours, during which she delivered bitchy put-downs and dirty limericks, though in other home-based situations these examples would be par for her course. (The WH revelry might be slightly more plausible had this Margaret been outfitted in the press-covered original gown; near-accuracy in attire appearing to be a must in the series, what sneaky purpose is there to clothe her in an atrocity as substitute?) Bonham Carter affirms the fangs to denigrate, to engage in effrontery, even sing, and then shift heftily to make real the acceptance of her sister's indissolubly stoic persona. Josh O'Connor and Erin Doherty as, respectively, Prince Charles and Princess Anne, are estimable facsimiles, faithful to our media-drawn conceptions of who they privately might be with their parents. We've known since the start of the series macho Philip has issues with pansified Charles; in this current season his Mommie problems mushroom from impatience to mild showdowns. Surveying the lineup of familial conspirators facing him as if posing for a Vanity Fair cover, he sees they're dissing him as another Duke of Windsor. Silent in season one and two, Princess Anne finally arrives as Daddy's Girl; she's everything Charles isn't. She too, however, has Mommie problems, as the queen thus far virtually ignores her except for the brief dismay she shares with her own mother over Anne's dispensing of intimate favors. Morgan's been super generous in bestowing his supporting characters many memorable lines and here's one favorite: when the queen says the nation will be shocked by his sudden resignation so quickly into his second term as PM, Wilson cues, "No shock lasts more than 48 hours; there's too much appetite for the next shock." Shortly into episode 8, Morgan rather niftily uses military jargon for our first glimpses of Camilla and Andrew Parker Bowles in a pub standoff: "hostilities," "ceasefire," "maneuvers, "truce." For Doherty's Anne, he offers up two more for her quickie with Parker Bowles—"A resumption or a cessation?"—to devilishly enter our modern sex phraseology. He makes us crave for more.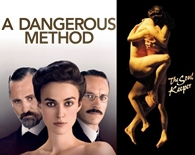 In the opening scenes of David Cronenberg's A Dangerous Method, Keira Knightley is presented in a way unlike anything we've seen from her before or since; we're startled, apt to want to reject the histrionics as overacting. The ferocious "hysteria" of her character was requested by Cronenberg; according to Keira, the medical records on Russian psychoanalyst Sabina Spielrein, a patient/lover/protégée of Carl Jung, were "vague about the fits and tics" and she and the director searched through annals on psycho behavior to find similar cases in which the neurotic shrieking was described in depth and could be integrated into her performance. Feel compelled to mention this because less tolerant viewers turn off quickly and don't stick around to watch the rest of what is 2011's best movie essay. (Not unfair to infer those viewers might be more patient with Emilia Fox's Sabina in Roberto Faenza's 2002 The Soul Keeper, a more traditional bio.) Cronenberg provides adult moviegoers starving for some intelligence a brush up on the intense relationship between Sabina and Jung and the fractured relationship of Jung and Freud. In the unfolding comes a high degree of silkiness: through the brightly lit portraiture by cinematographer Peter Suschitzky, Cronenberg spins his silkworm—the consummate Christopher Hampton who adapts the screenplay from his play The Talking Cure, which is an adaptation from John Kerr's book A Most Dangerous Method. Hampton uses his gift of clarity in the midst of competitive argufying—e.g., Dangerous Liaisons, Atonement, an English translation of the play The God of Carnage—to furnish fluency over which Michael Fassbender as Jung and Viggo Mortensen as Freud pour honeyed tones. The doctors' tight-collared debonaire, protracted letter-writing and compulsive habits enhance the cocoon-like spell, in spite of wanting to stop Jung from shaking the salt and pull from Freud's lips the cause of his terminal mouth cancer. They're close and abiding colleagues, with Freud hopeful Jung will be heir apparent to his brand of psychoanalysis in examining a patient's disturbances for causation but cautious to offer any remedy. Once Jung accepts Sabina as patient and they proceed to an affair, the doctors engage in refined fisticuffs, with Jung insistent in thinking he can achieve a cure for her condition. This battle becomes (and remains) controversial: with ballsiness, Keria iterates Sabina's "hysteria"-turned-eventual-daring-thesis that our sex drives contain the "instinct of destruction" cohabitating with the "instinct of transformation," postulating our sex lives have been born and shaped by those who were the first to get their hands on us. Daddy's spankings are Sabina adapting the destruction of the past she can not change to facilitate pleasure in the present and future. This linkage alone makes A Dangerous Method provoking, enthralling and, for those who need it, inexpensive therapy. What's avoided by Cronenberg and Hampton is chronicled as primer in Faenza's The Soul Keeper. Structured somewhat like Neil LaBute's Possession, in which "moderns" are in search and discovery of subjects from long ago, this movie sticks to broader details of Sabina's life, omitting the meaning of the sexual proclivities caused by the Daddy Effect, and in the last part concentrates on Sabina's progressive "White Nursery," its resulting traumas and the infamous German Einsatzgruppen on the hunt for Jews. Fox is satisfactory but not satisfying; she has her moments, like the breakthrough with a child suffering from infantile autism who turns out to be the son of Stalin. She doesn't acquire the cerebral poundage of the character in the elucidative way Keira manages; there's an actressy obsequiousness leftover from her time as Mr. Darcy's sister. Depicting Jung, Iain Glen uses his mellisonant tool of voice by default, as he does in just about all his roles, including his Richard Carlisle in the second season of Downton Abbey and his Jorah Mormont in Game of Thrones. Appearing at times to be mannequin, he is estimable fighting against the horrors of draconian mental health treatments. Where A Dangerous Method challenges and enlightens, The Soul Keeper is woebegone, another darkie periodical about lambs being sacrificed to killing machines.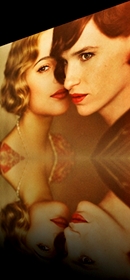 Never having been able to fully watch My Left Foot because of a persistent deficit of compassion, I almost didn't see The Theory of Everything for the same reason. Thankfully not Daniel Day-Lewis as the frequent self-centered trickster, Eddie Redmayne is believably humble as brainiac Stephen Hawking; he doesn't demand applause as one of the supremely handicapped, regardless of an instant Academy Award. In other words, there's no guilty conscience in the unpleasant adversities. Rather the opposite in The Danish Girl, in which he's exquisitely creepy-crawly as Lili Elbe, one of the first known transgenders who in fact had four groundbreaking operations in the process of transition—the last one a transplant of a uterus—in Germany in 1930 and 1931. Redmayne probably has no intention to become the embodiment of nature's foul plays, yet he's the prime illustrator at the moment. With intense paleness and thin frame, susceptible in a Quentin Crisp way, his Elbe's delicate femininity produces some recoils and it's a compliment to want to use a flyswatter during some of his icky pooh scenes: among the preliminaries before crossing the Rubicon are the pushing in of his genitals to make them disappear between his thighs; entering a whorehouse to study a no-touch exhibitionist's semi-erotic muliebrity; not unexpectedly antidromic in women's clothing. (Often the bad luck with transgenders, he's more attractive in male mode, wearing Edwardian left-overs, than when wearing dresses.) Director Tom Hooper and screenwriter Lucinda Coxen definitely have some hard swats coming for corrupting Elbe's real story, thinking they can make better post-truth nonfiction out of the David Ebershoff novel. As a man Elbe's name was Einar Wegener, an artist who met his wife Gerda Gottlieb at Copenhagen's Royal Academy of Fine Arts. A marriage of convenience—he a likely intersexer and she an alleged switch-hitter—they moved to Paris to live openly their kinky arrangements. Though both award-winning artists, and with consent from Elbe, Gerda's career took precedence when her paintings, primarily those including barely disguised representations of her husband as a woman, were embraced as avant garde. (Controversy erupted when the public found out it was her husband posing.) With the growing itch to switch, the marriage was legally dissolved by the time Elbe underwent the challenging surgical procedures, the final intended to fulfil her fantasy of having her male lover's child. The movie ignores mention of this, except for the virulent infection as aftermath. It also shows Gerda being at Elbe's side during the recovery. She wasn't there, having sent flowers instead; at the time she had married again, to a gold digger, and living in Italy. The second marriage a failure, her success as an artist dwindling to a halt, she died a drunk and penniless in Denmark in 1940. Alicia Vikander's Oscar-winning depiction of her isn't but needs to be Eurotrash, in the way Kris Jenner and her daughters are Ameritrash. They're peddlers of trendy psychology, enablers to the "miracles" of modern medical facilitation; they share the boobgeoisie urge to profit in pushing or being freak shows.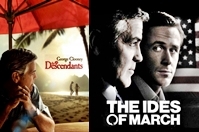 George Clooney's cool nattiness has come at a cost for discriminating audiences. Enjoying his tailored deportment means we sacrifice a closer connection to him—the only thing we're allowed to like is his mansome act. Enough for the Ocean series, or the dipshit Intolerable Cruelty, but even when he's serious—in Syriana, the TV Fail Safe, Good Luck, and Good Night, The Good German, Michael Clayton, The American and Up in the Air, or sand-dusted in Three Kings or water-logged in The Perfect Storm—the act gets in the way because what's missing is recognizable humanness. He's Clark Kentishness sans the cape; at some point a self-respecting superman will sense his own deception in believing he can fly as an artist if all he's offering is commodity. In The Ides of March, which he directed and co-wrote as a narrowly focused Game Change, his work appears to be an extension of the familiar goods, this time as a politician running for the presidency, mouthing all the right kinds of progressive mantras and some of them winningly concise. (The reverse of the poisoned arrows Warren Beatty shoots at political correctness in Bulworth.) When the plot makes its pivot, on Ryan Gosling's discovery the politician he's strategizing for has been fucking the same staff member he has, Clooney transforms startlingly from The Slickster Candidate to self-preserving warrior by antagonizing with "there's no note" of evidence to implicate him in what could become a scandal. Clooney's also a model of efficiency as movie maker: minus the credits, The Ides of March runs only 95 minutes (and Good Night, and Good Luck runs 93), has a crackerjack script covering the basics, provides a Karl Rove for Paul Giamatti, and gives Gosling a cagey uncertainty and another opportunity to be behind the wheel. (He's physically something like a Canadian Robert Redford without the facial bumps and platinum hair and is a GQ ad for the sleeveless T.) Perhaps the tribute to the Richard Brooks/Conrad Hall rainwater on glass from In Cold Blood sticks out, but it's not the misstep of Gosling putting the victim's cell phone down on the car's center console preempting the jolt of a phone ringing a bit later. Reasonable to otherwise conclude Gosling's the movie's center but after The Descendants, my attention refocused on Clooney. Those of us fed up with his armored urbanity are taken aback not only by his economy in Ides but also by a performance close to revelation in The Descendants. It could easily tumble into a maudlin Houseboat or an even phonier Father Goose—the latter had a deglammed Cary doing a Heaven Knows, Mr. Grant. But Clooney's grooming is made sloppy by Hawaiian humidity; he's a husband/father in a constant state of anxiety trying to sort his conflictions about familial situations he's been negligent about; he's got the "walk" and "run" of a scion carrying the weight of piling complications. Some argue the movie, exempting Clooney, is blah, too mild, in need of a major climax. Wouldn't the movie dissolve into disbelief if there had been, for example, a miraculous recovery of the coma victim, the threat of which was imminent in at least one scene? (Almost falls into incredulity anyway when conveniently the "enemy" turns out to be a wus as possible beneficiary in a huge real estate deal.) Clooney is 2011's best actor.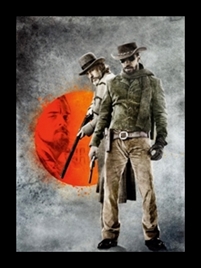 The fancy of Jewish revenge in Inglourious Basterds offered the audience a cheeky comeuppance as terrific entertainment, and director Quentin Tarantino kept it pretty much under control. In Django Unchained, there's never any disguise he wouldn't give blacks—okay, a single black—the chance to give the old Whities their due. Simply stated, it's what's grossly wrongheaded about the movie: there isn't a single surprise in it; everything's right on cue, right down to the director's repulsive appearance. Could hardly wait for the expected bang up finale. And the need to see it end started when Leonardo DiCaprio takes us to his plantation, at which time the movie loses whatever's left of momentum. All of Tarantino's movies seem too long, by at least half an hour; he likes dragging scenes through the carnage, or allowing actors repeated close ups during which they're not transmitting anything beyond what they transmitted in the last close up, or the one before that. Jamie Foxx and Christoph Waltz work well together, but why the latter won another Oscar for mere role reversal isn't clear. Don Johnson is a gentleman savage Colonel Sanders; Samuel L. Jackson a gentleman savage version of Oscar Polk's Pork out of Gone with the Wind; DiCaprio a gentleman savage version of Philip Casnoff's Elkanah Bent in North and South. Tarantino was in frequent terrorist mode when being interviewed about DU, claiming he made a more honest movie than anyone else about the condition of blacks at about the time the Civil War was about to erupt. Make no mistake about this—he's fabricating. Roots, when not showing us the Martha Stewart-decorated cabins of the slaves, and North and South, when relating to the consequences of slavery, are surprisingly honest depictions. (And not just in the use of the "n" word.) Even the trasher Mandingo, which beat DU to the screen by thirty seven years, has depictions more historically plausible than the concoctions of Tarantino, the neighborhood sissy overcompensating as boor historian.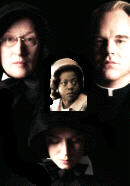 EGALITARIAN FEATHERS: As soon as we hear Philip Seymour Hoffman's Father Flynn in Doubt delivering his Sunday sermon to parishioners—and asks the question "What do you do when you're not sure?"—we're cued writer-director John Patrick Shanley will not adjudicate his central issue. Why should he, since we in the audience are sure to issue the indictment, run the trial and act as jury because we're all carrying the same media-coaxed verdict on Roman Catholic clergy hanky panky? Not making light of the serious subject; I'm pointing out Shanley is telegraphing early on the subject's seriousness is more an acting exercise than a bruising, harrowing exposé in the vein of Canadian John N. Smith's The Boys of St. Vincent. Those of us educated in Catholic schools during the 50s and 60s watch Doubt not with suspicion but with reserve because some of us back then had been involved in relationships with adults we never told our families about until years later, having been fearful of the consequences, unwilling to say anything because we actually enjoyed it. Though Doubt doesn't explicate the issue, what makes it compelling retrovision is a nun or two do pick up on "something," which would be reasonable as behaviors fall into observable patterns and those nuns weren't stupid. (They'd tell our parents we were "distracted," our minds "elsewhere," "preoccupied with home-wrecking movie stars" like Liz in BU 8. The extent of intervention.) Some of us had as teacher a version of Meryl Streep's Sister Aloysius who, entering the order as a widow, has been around the block enough to connect longish finger nails to child abuse. In traditional black and Quaker-like habit, shortening the sign of the cross, she's the emblem of the daily terror every Catholic school kid of the period had to learn survivor skills to avoid, often unsuccessfully. Streep's a memory refresher about the slaps on the back of our heads when we weren't paying attention—or worse, falling asleep—at daily Mass; the scary bitch as final authority over our pranks-as-sins; the roving busybody do-gooder out to protect her charges. With a Bronx accent, adding just enough Rosie O'Donnell to get some smiles, she speaks real English, not the melodious Catholic Speak of The Nun's Story. She isn't too tactful, she has right-off-the-street no-nonsense practicality not allowing for too much blab, guardedly watching and listening to those speaking to her. (Or about her: hearing Hoffman's sermon on the dangers of spreading irretrievable feathers from a damaged pillow is just about a declaration of war.) If there's a "joy" in the movie, it's in not knowing what she'll say or how she'll respond in delicate situations. During her conversation with Viola Davis as the mother of the boy who is probably being abused by Hoffman, her "am-I-hearing-this-right?" anxiety is close to stunning; she's absorbing—and so are we—a mother's heartbreaking realism over a family tragedy no one (in 1964, the movie's timeline) can do much to remedy. As Streep's nemesis Hoffman is far less repellent than he usually is, and Amy Adams as the young nun of Shanley's childhood has a fine sequence in which she sends one pupil to Streep's office for some minor infraction when in fact she's really trying to deal with the realization the allegedly abused pupil's distractedness is at the heart of her crumbling composure. In the role Oprah Winfrey coveted, Davis is riveting, as she often is. But Doubt belongs to the celebrated Streep; at this stage in her career, a performance is no longer an event as she's moved beyond the reserved seat acting of The French Lieutenant's Woman, Sophie's Choice, Out of Africa and Ironweed, and the special engagement stuff like Kramer vs. Kramer, Silkwood, Plenty, Dancing at Lughnasa and Angels in America. Previously boxed in by her educated speechnology and stingy with warmth and/or empathy, our finest thespian has come in from the cold. She's become an egalitarian, spreading her feathers of equality while never waivering on integrity and self-respect.

Hyperbolic but not undeserved: ITV's Downton Abbey (Season One) is stupendous entertainment. Okay, politely if not decorously stupendous. Changing the paradigm for miniseries, wherein so many elongated teleplays tend to move at a leisurely even draggy pace, this one starts at a fast clip, soon races like a speeding locomotive, and at its climax reaches speeds equaling Europe's AGVs. Not since the Colin Firth/Jennifer Ehle Pride and Prejudice has there been as satisfying a romantic "novel" on the tube, with a close-to-perfect cast, headed by one of the grande dames of tricksterism Maggie Smith, who turns into a parade of steal-stealing arched eyebrows and killer enunciations. Creator/writer Julian Fellowes has covered the Upstairs/Downstairs genre before—penning Robert Altman's Gosford Park. Fine has the nine English stars are, it suffers a murky if unsatisfying conclusion in the soap opera scheme of things. In Downton Abbey the ever-more quick shifts of plot—centered around the contretemps sparked by the sex-based legalisms of an estate entail—do matter and they work well because we Americans don't have, with the exception of Maggie, any star-gazing hangover effects with the cast. These actors are fresh, often exciting; they not only seem to belong in the rarefied world of Downton Abbey, they re-confirm why England's greatest export is watching their actors act. To say the least, new stars have formed: foremost would be Hugh Bonneville as the compassionate but heir-wanting patriarch Lord Grantham; Michelle Dockery as first daughter Lady Mary who asks in pique "How many times am I to marry the man I'm sitting next to at dinner?" (the answer from her mother: "As many times as it takes") in order to save the dynasty; Jessica Brown-Findlay as the third daughter Lady Sybil whose politics and dress are decidedly those of a suffragette and moderne; Brendan Coyle as the limping valet Mr. Bates (a tribute to Alan Bates) and Joanne Froggatt as Anna the good maid who loves him enough to uncover his veiled honor. Our favorites to "hate" are Siobhan Finnerman's O'Brien, the personal maid to Elizabeth McGovern's Countess Cora, and Rob James-Collier's Thomas, the footman as valet wannabe. O'Brien's an Edwardian version of Madame Defarge who looks like she could be the much taller daughter of Ann Way (Miss Gaunt in Smith's The Prime of Miss Jean Brodie); Thomas a blackmailing perv cut down by the sting of "one swallow does not make a summer." Together they connive to destroy reputations and separately one of them spifflicates an heir. (In the DVD but not aired on PBS, the twosome scheme an additional bit of sneaky knavery.) The mother & son team of Isobel and Matthew Crawley are refreshed examples of the emerging English upper middle class: Penelope Wilton suggests a refined Nancy Reagan who, as with Brown-Findlay, brings a pleasing melodiousness in voice, while Dan Stevens is like a Beau Bridges crossed with a slightly thinned Glenn Beck. Fellowes is strongly dependent on Maggie Smith and she obliges by going full throttle with her Dowager Countess's enthrall of imperious pronouncements and fears (of electricity, the telephone and office chairs that swivel) and no matter how many times we've seen variations of the celebrated Smith shtick, she's still very funny. Especially when asking, "What is a weekend?" She's got her share of killer lines: when Mary claims Sybil is entitled to her own opinions, Smith corrects, "No, she isn't until she is married. Then, her husband will tell her what her opinions are." About withholding secrets before marriage, she confesses for all of us, "Everyone goes down the aisle with half the story hidden." The actors I've mentioned are my own favorites but not meant to exclude the others because they're all damned good, each given his or her moments to shine and oh, do they! The supreme proficiency of the series is in its trio of directors—Brian Percival, Ben Bolt and Brian Kelly—and the topnotch editing by John Wilson, Alex Mackie and Nick McPhee. John Lunn's music and main theme are as inviting as scores get and during the sequence in which Sybil shows off her new garb the violins accelerate with a genuine felicity. Though sets were built, primarily the kitchen and adjoining rooms "downstairs," much of it was filmed at Highclere Castle in Berkshire. Not the gross opulence of Pemberly but it makes one hell of a lasting impression because it actually looks lived in.

When the Guinness Book of Records sighted Downton Abbey (Season One) for "attracting the highest critical ratings of a TV show," it would only be a matter of time before America's favorite pastime of nitpicking would commence to do a job on the second season. Every succeeding episode managed to rile up viewers, mostly in the negative, about creator-writer Julian Fellowes' machinations and sparked huge Internet debate—Slate used a posse comitatus to tackle the onslaught—as to whether the beloved show has become excessively soapy and thus dying. Two factors blew the lid off the Abbey. First, the mysterious return of "Patrick," the heir to Downton presumed to have died on the Titanic during the opening of the first episode in the first season. The story line is like treading through the sludge of The Downton Patient. The second low point the miraculously fast recover of Matthew from his spinal injuries sustained during WWI battle. The miracle granted the hard-on to come, though engendering unintended howls and screams. Other unimpressive aspects: Lady Cora's mounting dipshitedness, Daisy's incessant moaning about having done the right thing about William, the lack of resolution over O'Brien's "soapgate," Mr. Bates' tiresome and limpy nobility, as well as his problems with the bitch wife Vera having been stretched without the needed big bang. (The trial in the Xmas special was anti-climatic; had been hoping she was done in by Molesley, sentenced to hard labor.) Wondered why the show appeared to be on an even faster track than the first season, until the answer is rather casually provided in the Blu-ray DVD set of the second, which I purchased midway through PBS's initial airing. (A practice continued to the very end of show.) In one of its special features, producer Gareth Neame casually said Fellowes was writing the scripts while filming. He was also juggling the series's season with his mundane teleplay for the unnecessary ABC four part Titanic. Consumed the entire season the day I bought it. After the myriad of snarky slams by the know-it-alls, which involuntarily seep into our notion of fairness, I felt obliged to give the show a more just shake. Surprised by how much better it is uninterrupted, with Maggie Smith funnier straight on than in weekly installments, and Michelle Dockery holding it together in spite of various frustrations and disappointments. Part of what I sensed about the season when viewing it nonstop was the pressure: a palpable squeeze in both the actors and the scripts—trying to get it all in and in the process losing a sense of continuity. Excluding the compulsory cliffhangers, the actions of some characters are left dangling—for example, the most intriguing suspension is Thomas's grief over the death of the blind lieutenant having been displayed and then discarded. Knowing now Fellowes was maddeningly writing, attempting to keep the flows steady and without the pitfalls of cliché, it's obvious he'd been torn in too many directions and consequently the actors are politely "frantic" to cover the missing groundwork. Downton Abbey II closes with the war ending and Downton back to normal. The series' subsequent seasons regained momentum to ensure the show would remain during its run the best romantic diversion on the tellie.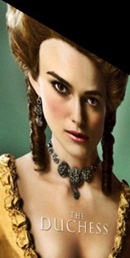 The surprise as well as possible danger of The Duchess is how close to perfect this kind of costumer gets. By kind I use as example Shekhar Kapur's Elizabeth with Cate Blanchett, which still remains egregiously atop the "fake news" vogue. Directors and writers often violate the known facts in historical movies, defending dramatic license as their central excuse but rarely to Kapur's extent. He exploited this ominous style of haphazard condensation and lapse of facts; his corruption of real events or the deliberate misinformation about them are manifestation of carelessness regarding not only verifiable facts but also contempt for viewers who want it straight, not ginned up. Movie makers tell us they can't include everything, only trying for the essence in their stories. What "essence" is being strived for if Kapur insists on fabricating affairs Elizabeth I never had? Or Walsingham murdering Mary of Guise? Going into The Duchess, there's expectation director Saul Dibb might duplicate the bunkum. He doesn't: likewise speeding through the history of his subject—Georgiana, the 18th Century Duchess of Devonshire—without missing a beat, he actually sticks to facts and factual incidentals, pulling together Gyula Pados's photography (as adoration to John Alcott's meticulous setups from Barry Lyndon), Rachel Portman's score and Peter Matejak's soloist violin, Masahiro Hirakubo's film editing and Michael O'Connor's wardrobes to spice the flavor as well as heighten the pulse of the period. The keener accomplishment is his guiding of Georgiana's story through Keira's canniness: embodying both the boozing libertine who would expire from a liver ailment and a royalty put-upon, she audaciously fights the fronts of the wars for the same freedoms and entitlements as the titled gents. Keira invests the Duchess's situations with the power of pathos; she gets into the rage of the Duke's usurpation of her friendship with LadyBess Foster—Hayley Atwell as a pretty version of Shani Willis—and does a moving collapse when a love child is carted off as punishment. And she's nothing if not a marvel in spite of herself: while not the celebrated Rubenesque Georgiana as sketched and painted, she doesn't look as anorexic here as she has in other movies—those Pirates of the Caribbean extravaborzas, the 2005 Pride and Prejudice, from the waist up in Atonement—and she has this mode of speaking sounding as if she's carrying a load of mushy saliva, the evidence gratefully never spluttering out. The leading men are Ralph Fiennes as the Duke and Dominic Cooper as Charles Grey, a future prime minister; if they're unable to match Keira or the plush surroundings—including the magnificent dark brown fabric wallpaper—it's not because their acting is wanting, it's the insurmountable bane for males in costumers having to wear those period-accurate yet uncomplimentary wigs infringing on their right to be more focal. (Cooper might have rebelled as he's less and less coiffed, and Keira's toppers can be distractions too: one towers high enough to hide something—maybe Blondie's bomb from John Waters's Hairspray?—and another looks ready to be the next commercial for John Frieda's Frizz Ease.) Justification for being captivated by Keira: from 2002's Doctor Zhivago to Pride and Prejudice, Atonement to The Duchess, A Dangerous Method to Anna Karenina, she's the educated audience's choice as emblem of sexual warrior, the universal subsister wearing the scars from history's chauvinist victimizers and co-conspirators.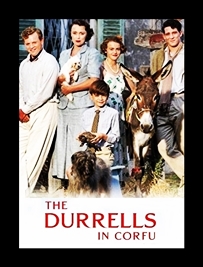 England has long been enamored of naturalist and zoologist Gerald Durrell and his three quarters-true memoirs The Corfu Trilogy, a lovesome confection about his four years on the Greek island, living nearly destitute with his mother, two other brothers—one of them Lawrence, the author of The Alexandria Quartet—and his dipshit sister. The My Family & Other Animals part of the trilogy has been filmed for television twice before, in 1987 and 2005, and a stage play in 2006, but not until 2015 did the material get a fuller treatment by Simon Nye (who did the 2005 teleplay) and much better audience reception. As a six parter, with another season coming, The Durrells in Corfu is almost disbelievingly light and airy, even dulcet. You feel guilty watching it, knowing a darkness nicknamed Hair Furor is out there causing mayhem. But you need the escape and Corfu sounds safe enough to avoid acting on 2nd Amendment remedies. The cast is headed up by Keeley Hawes as Louisa the widow-mother, Josh O'Connor the first son Lawrence, Callum Woodhouse the second son Leslie, Daisy Waterstone the daughter Margo, and Milo Parker the child Gerald. What's entertaining are the qualities of the disparateness and alikeness between them, and the efforts of the mother to keep the family together, holding out for her measly pension, or Lawrence's sporadic checks when his stories are accepted for publication, so they don't have to beg or scrounge around the environs for wild grub. As it is, they are behind in rent on a dilapidated stone villa without electricity made bearable by a breathtaking Ionian sea view. With the sun roasty during the daytime, the story stays half-baked—factually as well as logically—and there's a climax resolving an otherwise sweet romance asking you to accept current modernity in a 1936 setting. (With Greeks, "ó, ti eínai na gínei, tha gínei"; with the English, compulsory glib and politeness; with Swedes, hey, why not?) Close your eyes and Hawes conjures Keira Knightly's voice; O'Connor is the spitting image of Maggie Smith's former husband Robert Stephens; and Woodhouse has the youthful flabbiness of Philip Seymour Hoffman. Showing up as a recluse is Leslie Caron and her man servant none other than Jeremy Swift, the butler-turned-advice-columnist Spratt in Downton Abbey. The season directed by Steve Barron and Edward Hall.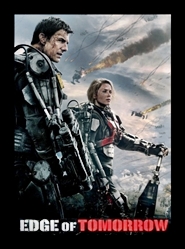 In his defense, Tom Cruise is probably our best blue/green screen actor. The counterpunch is this appraisal would be telling us something about him as real person not altogether reassuring—that he can invest his energies and acting emotions more convincingly in the foreground of huge empty canvases than with his character and the audience. There is something of the pseudo "Dianetics" swirling around him, an excess of its supposed "technology" producing a cold front; whatever the methodology in achieving metaphysical balance, the mumbo jumbo keeps him from being wholly relatable—the human elements of him we should be responding to are frozen. (As Lee Child's Jack Reacher, and one of the movie's producers, he manages to get the audience to be receptive to him as a Stuart Woods problem solver who's up front about not having much inclination to dethaw.) He's the right android for War of the Worlds and Edge of Tomorrow. We don't watch these movies but for kicks, though we're required to maintain tolerance for the progressively counterfeit efforts and accept as strange comfort Cruise's "act" as master forger. While Edge did very respectable business—at this writing the total is $369 million against a budget of $178 million—there's been sizeable chatter about the American box office being only $100 million, with executives at Warner still unable to get over the shock of the quick shrinkage of audiences after opening weekend. It becomes very clear in the opening thirty minutes the audience very quickly gets its fill of the repetitions of the Groundhog Day scenario, the overworked expression "maggot" subbing for the slur starting with the letter f, and yet another ripoff of the Scott/Cameron monsters, a particularly egregious lift from Aliens as Cruise, just before his descent to save mankind, is facing the gangling octopussies. Usually a dependable attraction, Emily Blunt fails to suffice as respite, even if we like how she's a gymnastic trophy. Director Doug Liman, who brought lightning speed to The Bourne Identity and some preposterous bang bang to Mr. & Mrs. Smith, and is the executive energy behind TV's Covert Affairs, hasn't much to work with to make the script by Christopher McQuarrie and Jez Butterworth satisfactory in its conclusion. As with Oblivion the year before, we leave thinking it's possible Cruise will never quite reach adulthood on screen.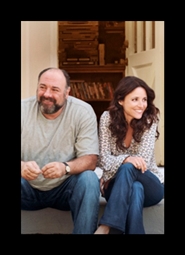 James Gandolfini's Fat Albert gut is the centerpiece of Enough Said, and it clearly bothers Julia Louis-Dreyfus who, as a traveling masseuse, tries to conceal her unease with other people's personal shortcomings. During their first date, she's grossed out watching him loading up a dessert with diced water melon and M & Ms at an ice cream/yogart shop, but he cleverly disarms her muted prejudices when they're at the check out and asks, "Got any money?" (He'd zap her with the unexpected again when he tells her he likes her ass.) In a plastic universe of botox, super-bleached teeth, boob enlargements and Zumba physiques, Julia can't believe she's liking—and liking the sex she's having with—a man whose body repulses and she doesn't have the cojones to deal with it. And, despite his concern he might be crushing her during the act, he's tired of dealing with the issue, since his marriage to Catherine Keener went kaput over of it. Because there's no way to block James having played gastronomical Russian Roulette, the movie circumstantially permeates with a poignancy not otherwise earned. By unintended default, director Nicole Holofcener, the virtual twin to Vicki (News Radio) Lewis, arrives at a new-style pathos, dependent entirely on the twosome's understated performances, as there's no pity in their characters or in our reactions to them; they're two very ordinary middle-agers coping. Sitting on the porch, smiling in their inertia, some of us are wondering if Julia might have read Lori Gottieb's Marry Him: The Case for Settling for Mr. Good Enough.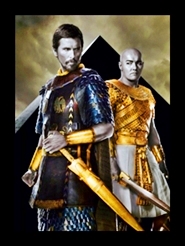 Ridley Scott admits to one of the guiltiest of pleasures—the love of roadshow spectaculars. He's virtually Sam Bronston De Mille resurrected, having reconfigured The Fall of the Roman Empire as Gladiator, refashioned El Cid as Kingdom of Heaven, and now renovates The Ten Commandments as Exodus: Gods and Kings. His track record of success has been spotty: the big hit Gladiator has some deplorable effects and editing but, as forgiveness of sins, Russell Crowe seduces with his voice and is very moving at the climax. The theatrical version of Kingdom, a domestic flop, is a bitterly fought compromise, suffering severely from studio-demanded cut of Orlando Bloom's romance with Eva Green. Releasing his "director's cut," with the love affair and other connectives restored, it becomes whole and given the on-going savagery in the Middle East even more germane. (Thus far his most convincing yet underrated roadshow, Kingdom is helped enormously by writer William Monahan using agnosticism as the salve to soothe the ulcerations of religious insanity.) A similar vexation applies to E:GK. Deemed a box office disappointment here (recouping cost and into profit via int'l admissions), in its present state it's not satisfying. Mammoth with graphics to the point of overdose—all right, the crocs turning the Nile into blood are pretty good and the chariots tumbling into a super steep ravine a minor bow to the only sequence worth watching in 1959's Solomon and Sheba—there's little if any human compensation from Christian Bale's Moses and Joel Edgerton's Ramses. The plot advances are foreshortened; the preperbutal image of the higher power's messenger absurd; what Signourney Weaver's all about is anyone's guess; and plenty of other danglings due to fights over length. We're going to have to wait for Scott's four hour plus vision to see what's missing. If he releases the cut—he's on record saying he won't and then later said he might. Who believes he'll not allow two hours of expensively produced material to be included in a deluxe Blu ray? What we know: there won't be anything like De Mille's screamer dialogue or its Mexican mercado bling. What we might hope to get: Weaver as a coupling of Judith Anderson and Vincent Price fulminating about the plagues and demanding a hit on Moses. No one else in the cast has the potential to provide the laughs we need as emergency relief.

Tyler Perry's stature as the most successful black movie maker would be more salutatory if he didn't make the same damned film again and again. The box office indicates his audiences aren't bothered by the safety of knowing what they're going to get, but after a while those of us who are start getting itchy for new angles on the shopworn subject matter of— your pick—bitchy or battered or betrayed wives and girlfriends, corrupt cheating bastard husbands, pretty boys as saviors, nagging in-laws, the powers of faith. By now even Madea and her two tons of tits have been pretty much emptied of diversions, though in TBS/TNT repeats of The Diary of a Mad Black Woman, she still gets a load of laughs when sawing up a gauchely appointed living room. (And in same Kimberly Elise has the most sensuously thin set of hands in recent memory.) Without changing formula, Perry's The Family That Preys has a major star giving us a huge break from the softened up skirmishes—Kathy Bates, this time in a dirty splash of southern accent and a Hillary 90s do. The hair is of course too straight and long and too blond for her shortness and hefty poundage yet its wrongness is what makes it right for the character who settles a family score and bestows generosity before the tentacles of Alzheimer's envelope. She provides the most pleasurable "special guest" acting to date in a Tyler Perry movie; neither a sore-thumb stereotype nor working against type, she's having a grand time putting down her philandering son (the perfectly cast Cole Hauser) and has some fun moments with Alfre Woodard and an especially moving one with her in a roadtrip motel. If it weren't for Perry's elementary skills in character development, Bates would have a personal triumph, which in spite of everything she probably achieves anyway. (He's not so lucky with Robin Givens who comes on like no tomorrow as Faye Dunaway.) One of the unsettling anxieties about Tyler Perry as an otherwise highly competent movie maker is not letting us in—we really don't know who he is outside his gabby soul food as cocoon and this barrier is likely the result of his considerable inner-conflicts. His appearances with Oprah, who devoted three shows to men who were sexually abused as children, were noteworthy more for the self-pity and pain of introspection and victimization than getting to the core issues of forgiveness and acceptance of a past impossible to change. He talked, for example, about forgiving his violent father but in listening to him you're not hearing convincing testimony he really has. (Only Oprah zeroed in on the necessity of real forgiveness in what amounted to three hours of "Lifetime for Men.") Perry has a better rapport with viewers when he's in drag as Madea, confirming he's much more in touch with his feminine side in dramedy and this invariably affects the male characters he plays in his own movies. His evasiveness is his right to privacy, but let's not be fooled: his eye for movie male angels is unambiguous.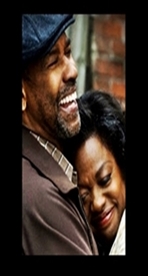 FENCED IN: After watching Flight, some of us appreciated very much Denzel Washington, as the pilot retaining elements of conscience to resolve his dilemma, hadn't yet turned into Sidney Poitier as a pontifical gasbag. Given the paucity of better material, we did start feeling apprehensive about the inevitability he'd likely have a go at Sidney's routine. Guess what? In 2016's Fences, which Denzel directs, he's inching close and then closer. He's calculating and dominate in a way Sidney might have been if he had had the guts to play beyond his goody two shoes roles. Sidney was, of course, never an actor destined to play a glowering Eugene O'Neill character out of The Black Man Cometh; he went ever-more dull by trying to retrofit just about every part with the outrage of a choleric black—he and his raging terminus persnickititis souring into obsolescence. Having peaked when slapping back at a bigot in Norman Jewison's In the Heat of the Night, he was all down hill for failing to take risks; he wasted the untapped modality of commander as centerpiece to tap into playing iniquity with self-justification, one of Denzel's specialties. In Fences, integrating the spectral presence of Sidney's self-possession, Denzel's an embittered son of a bitch garbage hauler who, because he believes he was denied a baseball career because of race, refuses to allow his son a promising career in football. He's also an egoist, a boozing adulterer, a felon who served time for robbery during which he killed a witness. From the second Pulitzer prize-winning play by August Wilson, the first received for The Piano Lesson, and both part of "The Pittsburgh Cycle" consisting of ten plays making him the unmistakable black O'Neill, the familiar territory nothing if not predictably depressing. Doing in Wilson's jeremiad is an exceedingly rehearsed smoothness smothering any spontaneity, every turning point expected. Denzel even uses the same kind of green lawn chair from the 2010 Broadway production in the sequence in which he and a few others are sharing a pint of gin. In fact, this is the Tony award-winning revival with the same cast, filmed in the Hill District of Pittsburgh. Notwithstanding cinematographer Charlotte Bruus Christensen's applaudable measures in opening up the confines to include streets and backyards to naturalize the play's voluminously prefigured dialogue, Denzel is determined to overweeningly auspicate much of it by modulating his voice to get the wordiness to flow, to make it all sound significant and relatable, if only we knew what beyond the inevitable. Well, we do know: the role is the gateway for him to play Hickey in O'Neill's The Iceman Cometh on Broadway. For a while Viola Davis fits into Wilson's schemes to project the patient, put-upon, built-like-a-Mack-truck mama; she's certainly as fine-tuned, especially when hanging what look like kitchen towels on the clothesline. (A bit later a few towels go missing.) On cue come her tears and, dismayingly, the Oscar bait drooling and I want to yell, Wait a minute! You're a g.d. good actress; it's not necessary to make us feel physically sick. (Must confess not getting over Thandie Newton's gobbling in Beloved, either.) The pleasures in watching Denzel and Viola are increasingly marginal; victimized by the shortage of quality parts for blacks, they end up as variations, sometimes composites, of their resumes. During involuntary hiatus from artistry, they're entitled to go for the big bucks—Denzel will be back as The Equalizer and Viola dons bad glitz and postiches to bring cachet to the insulting tawdriness of How to Get Away with Murder. Unsettling is they believe they acquit themselves for kneeling to Wilson's fenced-in slobberings, which are neither artfully reverential nor sufferable.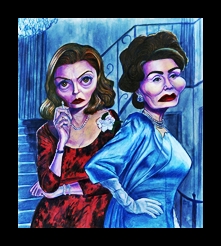 TGIt'sOver: Three episodes into Ryan White's Feud: Bette and Joan, I wrote on Facebook, "It's not too early to tell what permanent impressions will be made. For sure: Susan Sarandon as Bette Davis (looking like Tallulah Bankhead,) Lange as Joan Crawford and the others—Catherine Zeta Jones as Olivia de Havilland, Judy Davis as Hedda, Kathy Bates as Joan Blondell, Alfred Molina as director Robert Aldrich and Stanley Tucci as studio head Jack Warner—are thoroughly prepped. (There's an early-on scene of Sarandon on stage in The Night of the Iguana and, brief as it is, likely nails what a bug-eyed, in floor-mop-wig bomb Davis was said to be as the original Maxine, informing us Ryan holds a fidelity to the prejudicial meaning of detail.) The scripts have a persistence in dishy delights, providing the actors 'scenes' just too good to be true; they're cagey wish fulfillment, giving everyone everything they want to believe about old Hollywood. With hopefully little fear of abatement, Ryan is present Hollywood's most entertaining raconteur." Not quite, it turns out. By the time Feud gets to the 1962 Academy Award story in which Bette is a nominee for Whatever Happened to Baby Jane? and Joan attempts to undercut her co-star's chances to win, I reached exhaustion from the old slobberings of pettiness. The bitchery isn't fun anymore, the narcissist tantrums are boring. Murphy wants to be fair to the broads, but as the 7th inning moves into the final stretch, he's pretty much decided to give Joan a more sympathetic view, and probably right to have done so as a balance to daughter Christina's melodramatized doodling in the tell-all Mommie Dearest, and comes to the verdict Bette probably was the more disagreeable. What he didn't plan is what he'd end up doing—making us sick of both of them. Those who stayed to conclusion received the not very surprising confirmations of Bette was a tough hag who used cigs and acid putdowns—with scant mention of how often she liked to physically slug away on her lovers—as perverse sustenance, and Joan as an insecure hag who couldn't pass through the clouds of her self-assumed inferiority to see she was the better performer in Baby Jane and further undone by being a peevish diva believing her fame granted virtually unceasing entitlements. The eight scripts are as "almost factual" as could be expected given the various sources, so says Vanity Fair, which provided a weekly "fact or fiction" update, yet the episodes affirm viewers don't need the filler of the tidbit interviews of Bates (appearing more like Crawford than Lange does) and Zeta-Jones. Does either one say anything worth remembering? Nor need the imaginary remorse-induced hallucinatory sequence of Joan with Hedda Hopper and Jack Warner. The making of Baby Jane gets the more sensational attention but Ryan intentionally overplays the climate of the awards season competition: only the ageing Hollywood gossips Hedda and Louella Parsons worked up the nonsense of Bette as a shoo-in. Absent from the series is any mention about Hollywood having already experienced the fright of Davis in and the animus towards her over Frank Capra's swan song Pocketful of Miracles the previous year, another deeply troubled shoot leaving scars among the cast & crew. Having a grand time as Warner, Tucci gets the bastard's machinations down pat to assure Bette is nominated for Baby Jane—the cold-blooded exploitation of her (and the rest of the preserved distaffer corpses who followed) to pull in as much b.o. as possible and to succeed he issued directives to Warner Bros employees who were Academy members to nominate her grotesquery. They did, with contemptible sneers, some vocal about the "feud" being a long-run pact between the used-up harridans. The bets for '62 Oscar wins were pretty much over the day the noms were announced: Lawrence of Arabia would be the big sweep, Greg Peck's work in To Kill and Mockingbird had the surging "civil rights" crowd and Anne Bancroft and Patty Duke were the year's beloved handicapped couple in The Miracle Worker, p.r. too good for the Academy to resist.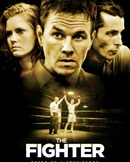 Took maybe fifteen minutes, twenty max, before getting my fill of the Oscar-winning performances of Christian Bale and Melissa Leo in The Fighter. Neither miss a single opportunity to overdo it, to grab center stage and domineer. Bale's crackhead is far from an acting original—it's equal parts apery of boxer-trainer Dicky Eklund and a lift from Robert De Niro's trademark manic boringness. Leo's bottled blond mother of nine as a perpetually burning cancer stick is an obnoxious mix of Eleanor Parker and Dorothy Lyman's early 80s breakthrough Opal on All My Children. Not exactly defective realizations—they may even be embarrassingly authentic to Eklund and his mother—but they're without any downtime, they're exhausting, and what infuriates some of us is director David O. Russell's apparently besottedness over them. Making her first appearance as a bartender whose ass catches the eye of Mark Wahlberg, Amy Adams eviscerates the clichéd blowouts of Bale and Leo by the simplicity of a real pro's measure. For a while she and Wahlberg are respites between the histrionics until, disappointingly, she gets dangerously close to becoming a miniature Leo and he surrenders as subservient to Bale. On one level The Fighter delivers: boxing is a barbaric sport designed to get its audiences worked up for all those bloody punches and slams, and it's also the nastiest of audience participation sports as the crowds can quickly turn on a boxer or a dull bout. (Anyone who's attended boxing tournaments knows the crowds' screaming reactions are often the real thrills.) On another level the movie undercuts its inspirational intentions with perverse revelation: when the HBO documentary on Bale's supposed boxing comeback is aired, he and his family are indignant the doc concentrated less on his career and more on his addiction to crack. Viewers wonder how any urban family mob back in the mid 90s could feign being so naïve about media tactics. The movie exposes the boorish brood's self-protective ignorance—especially from the daughters, most of whom look like ratted-up clones of Joan Cusack from Working Girl—when it comes to light Leo as the booking agent/manager never worked a deal anyone made money from. In a real world she'd earn the contempt of her fellow working class, not awards for what her mother love does unapologetically—pollute her family's lungs. Shouldn't this movie be called The Fighters?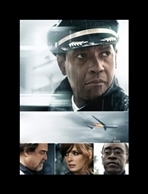 Never know what will spark comment from readers, but based on the intensity received about my disappointment in Denzel Washington's career (see Safe House), they're in loud defensive posture letting me know he's "at his best" in Flight, with the larger portion of the slams coming subsequent to his Oscar nomination. Won't contend he isn't good in it—he gives a performance helping wipe away the bad smells after nearly ten years in the garbage heap. What's silent in the e-mail is anything about the movie itself, hopefully a reflection on the readers' perceptions in realizing how insipid is its lack of complexity. (The vacuums of Richard Gere's Arbitrage and Bradley Cooper's The Words spring to mind.) By the time Denzel looks at a rider in an elevator on his way to the NTSB grilling, by none other than insipid Melissa Leo, the outcome is an anti-climax. An in-denial druggie-boozer, Denzel has his moments—his sneaky pouring of vodka into orange juice; his juiced-up adrenalin rattlling off all the emergency procedures helping save most of the passengers; his antagonism toward Don Cheadle; his untamed urge to drink. Since proportionately little is made of the finding of negligent maintenance of the plane for the sake of the far more "sexy" issue of Denzel's inebriation (not an issue in the fatal crash of Alaska Airlines flight #261 in 2000 on which this movie is partly based), director Robert Zemeckis pushes his cast into dicey morality traps he can't legitimize: aside from all of Denzel's infractions, the airline and union are conspiring nullifiers of fact and ethics to avoid their share of responsibilities, and a young co-pilot turned into a Jesus freak suggesting a steal from Peter Weir's Fearless. When the movie was over, I did appreciate Denzel hadn't yet become Sidney Poitier as a pompopus moral gasbagger. If he doesn't get better material soon, he'll likely have a go at that routine too. (See Fences.)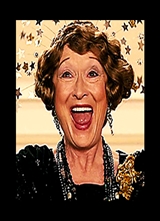 If fiction, we wouldn't buy a minute of Florence Foster Jenkins. We might joke the moviemakers decided to take the character Susan Alexander in Citizen Kane and let Meryl Streep run with it, as another exercise in super busyness. At least four recent bouts before this one: Lemony Snicket's A Series of Unfortunate Events, Julie and Julia, The Iron Lady and Into the Woods. Based on a Ripley-like believe or not, Meryl's Florence isn't quite a triumph of acting as it is a landside of gutsiness; in ways similar to her Julia Child and Margaret Thatcher, she cascades down upon us another "spot on" semi-satiric tribute. Frumped out in whacko regalia, Florence's clueless aesthetic is the drawing card; according to published accounts of her concerts, the amusingly expressive audiences loved the rip-roaring effrontery, wrapped in a bedeviling naïveté. Nina Arlanda's Agnes convulsively lets go for us and it's cathartic, a recognition of our embarrassments: listening to Meryl's botches, I quickly remembered a ROFLMFAO moment when sharing with friends my recorded butchery of Edu Lobo's Brazilian scat classic "Casa Forte." Taping it was youthful, healthy diversion; Florence's awareness of the mocking response is in the issue of illusion slowly brought on after reportedly contracting syphilis at 18, on her wedding night, and is left dangling. What huge fun it must have been to be part of those very animated extras for the filming of the concerts, made risky when director Stephen Frears asked Meryl to sing and Simon Helberg as Cosmé McMoon to tickle the ivories live, foregoing the prerecordings; the in-movie audience is the best since Singing in the Rain. After watching FFJ, I was ready for a leave of absence from Meryl's "acting." Familiarity with process does breed contempt. Then, as one of the few virtues in channel surfing, the opportunity for a second viewing came up a few days ago and, in spite of being too aware of her strive for the gold standard, it's a reëducation if not a high to watch her conceal the apparatus and procedurals of moviemaking to indulge in the cult of Florence's scream-inducing badness, exonerating Cole Porter's repeated attendance at her sold out concerts.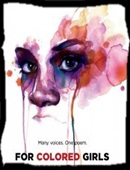 While watching Tyler Perry's soaper For Colored Girls, I wondered why the escalating "oh, woe for me" refrain held a foggy memory. Then it came flooding back: in high school I wrote a play about a young woman who in the 60s loses her boyfriend/news reporter to some Berlin Wall skirmish, discovers she's pregnant with his child and needs to go to Sweden to abort because she unwittingly took baby-deforming Thalidomide, then goes to a Swiss skiing resort to recuperate only to hook up with a cad who gives her an STD. At the end, still trying to escape problems, she calls the hotel concierge and just as she asks "When's the next train to happiness?" an avalanche plunges down on her. Even with Perry adding extras like rape, child killing, AIDS and sex on the down low, there's no chance his movie would equal the comedic howls of mon chef-d'oeuvre. But it's what's happening to Perry that is chancy—his hopefully involuntary transsexualization of mind. His fixation on women's issues in his movies before For Colored Girls have saving graces—he balances the eternal carping with injections of breast armored mommas like Madea and Kathy Bates crashing the pity parties and with some lovely and handsome performers. But he really gets suckered with Ntozake Shange and her play of lamenting poems for seven black women. In adapting the fem suffering to The Trojan Women doing Beloved as The Color Purple in modern dress, Perry puts names to characters who were identified only as colors and pens narratives not much above Oprah's Brewster Place. How women were duped into thinking Shange's dirgy prose as monologues would be both an advisory and an uplift probably relates to the early finger-pointing politics of women's lib; under Perry's updating it's a full scale misery index. When Kimberley Elise bears the movie's most horrific loss, the tragedy rightly numbs her but the audience is also numbed by the subsequent inactions of the other women providing solace. Trying to get deep into the unrelenting ruthfulness, the actresses fumble their characters' sisterhood because bigger sis Perry is too busy weeping for them. With so many Stations of the Cross we start looking for a way out and why some of us watch Thandie Newton more than she deserves to be watched: close up she's Barbara Luna and from afar she's a zippy Pia Zadora out of a John Waters parody. Perry's antique feminism is vexing; he needs to man up.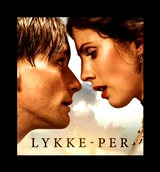 Bille August's due process concerns against familial, social, political, racial and religious tyranny are firmly established in his shoehorned appropriations of such celebrated works as Martin Andersen Nexø's 4 volume Pelle the Conqueror, Selma Lagerlöf's Jerusalem, Peter Høeg's Smilia's Sense of Snow, Anastassia Arnold's Marie Krøyer, James Gregory's Goodbye Bafana and Peter Bieri's Night Train to Lisbon. His appeals don't always feel like good fits and can manage to cause blebby irritations—ignoring Barrabás's importance in Allende's The House of the Spirits; exacerbating antiquation in the 1998 Les Misérables—but I'm nevertheless captive to his egality as a pusher of "wellness literature," Die Zeit's thumbnail of Bieri. As a Dane, August proffers he's the director to tackle A Fortunate Man. Notwithstanding it's referred to as an adaptation of 1917 Nobel prizing-winning Danish writer Henrik Pontoppidan's eight volume Lykke-Per, praised for its epic philosophic annotation of society in Denmark in the late 19th century, the screenplay is in fact adapted from a condensed single volume published much later to alleviate fears of slogging through all the text. No admirer of August will be surprised the movie, ending up an even more stripped down than his miniseries, is a tough go, as traps become promptly apparent. The easiest to escape from: defaulting to a dubbed version, Netflix offers the movie in subtitles and if you have the forbearance as well as speed-reading skills (helpful for translations flying by), as the way to "hear" it because the voice overs have zilch depth. A second trap, as virtual genetic predisposition, sets us up to be flogged again by inexhaustible religious bigotry, juvenile proscriptions and guarantee of God's wrath warping into destructive behavior. This the DNA of perplexing Per (Esben Smed), a prodigy engineer student from a pair of backwoods anti-Semitic Christers. Despite repellent parents and poverty, he's a success at higher education, defiantly ingratiates himself to a rich Copenhagen Jewish family who become benefactor and marriage hunting ground, and, without intellectual humility, presents an ambitious, career-making wind mill irrigation project to the regional planning commissioner. Having his ego bruised by the latter's abrupt cancellation, Per goes off like a Robert Goddard rocket. The solution is simple: apologize. Inculcated by his father's "certainty," he finds himself repeating the very imbalance he has long rejected. (Reflexive intransigence, I'm thinking, can ignite bipolar flares.) Smed's Per exasperates yet intrigues in being "one of us," and he's fascinating to disciples of absentees Nietzsche, Goethe, Jung and Freud. Minus the tentacles of religiosity, the circumstances of fictional Per's early rise and conflicts also parallel Dev Patel's nonfictional mathematician Srinivasa Ramanujan in 2015's The Man Who Knew Infinity, worthy of attention if missed. Smed provides an amusive side issue: is he auditioning for the bio of Laurence Harvey on his own or bumming from Leonardo DiCaprio, or Joseph Gordon-Levitt in Looper? August has packaged A Fortunate Man as a diametrically themed Fanny and Alexander, Ingmar Bergman's love letter to his childhood. Not accidental, as August was impacted by Ingmar's demonstrable warmth and exhausting richness in and narrative sweep of the original TV miniseries and, as ironic twist, a sharp critic of the truncated movie version. (He hasn't insisted Netflix, with a growing reliance on international miniseries, make available the whole of Lykke-Per.) In glossies taken during her twenties, Katrine Greis-Rosenthal is tantalizing, a Danish Jewess equal parts spoiled and temptress in the Veruschka mode; Don Draper would have her. Presented here initially as a less attractive, dowdy-haired sister to mate-seeking Per, her Jakobe is without coincidence a younger Gunn Wallgren, the beloved matriarch in Fanny and Alexander. The unveiling comes as the beauty inside Jakobe emerges; like grand mama Gunn, she's a Glad bag filled with cures. If one day a musical, Per must suffer further by rendering, as stirringly as Sammy Davis, "What Kind of Fool Am I?"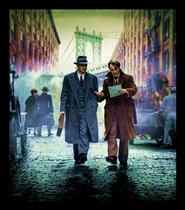 Ernest Hemingway's laconic critique of Thomas Wolfe as "the over-bloated Li'l Abner of literature" is typical of his thumbnail putdowns of fellow writers, including F. Scott Fitzgerald and Norman Mailer. (The Naked and the Dead received this zinger—"The whole book's just diarrhea of the typewriter.") But the bastard's right about Wolfe and it doesn't take long to get sick of his North Carolina affectation in Genius. Maybe not Wolfe's fault entirely; Jude Law's portrayal of him is indeed too much and so excessively central that what might have been an unusually instructive movie adapted from A. Scott Berg's bio on a legendary book editor—Max Perkins of Scribner's—is turned into a haze-laden psych ward about a shitload of dullards. Would anyone want to read works by Wolfe or Zelda or F. Scott or Hemingway after seeing it? I thank my roving eyes for spotting at Barnes & Noble Lesley M. M. Blume's Everybody Behaves Badly, a spectacularly animated account of Hemingway's writing of—and who were the real victims being savaged in—The Sun Also Rises, making you want to re-read it. Colin Firth incessantly wears the fedora and dispenses champion assistance and remedies to his stable of needy talent as hallmarks of Perkins. Yet he's unconvincing with the fabled editing process, showing a speedy precision when Perkins was an unhurried reader, a poor speller and his copyediting quite sloppy. If all forgivable because of time constraints, what's not is the unsuitability of Firth, Law, Nicole Kidman, Guy Pearce, Dominic West, Vanessa Kirby and, the only American, Laura Linney. Can't recall of late a prestige group of actors in the same movie who don't belong in their roles and the harder they try to merge the overly-expressed verbiage into something meaningful, the more detached they get. A friend moaned she didn't know who to execute first: Director Michael Grandage, writer John Logan, or cinematographer Ben Davis? I'd set sights on Jina Jay as sacrificial warning to other casting agents for not performing their primary job duty in resisting bummer choices.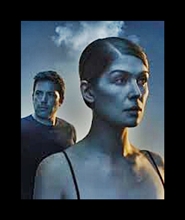 Telling a friend I redboxed Gone Girl, she cracked, "That's one bitch whose house I'd never sleep in." Sparked laughs but it's less of a joke in the movie. Watching Rosamund Pike go full throttle as an update of Glenn Close in Fatal Attraction, a viewer, already queasy over the twist and turn of events, begins to feel whooshes of fear and gets why her husband Ben Affleck, unable to escape, locks himself in a second bedroom holding the cat for dear life. As with Close, there's little explication to know why Pike is this tipped; the post-cable disturbances are suddenly, handily there, fodder to feed both an enticing abuser as misandrist in Jodi Arias fashion and Nancy Grace's disgraces. Similar to Close's pushiness, the energy invested by Pike is quite the jolt; the impact of the unhinged wrath sets off all the alarms but we keep watching to see what she'll do next. Refreshing memories, Fatal Attraction was stripped of its original ending because preview audiences hated Close for rather amusingly framing Michael Douglas for her suicide; here David Fincher directs to keep the insanity in a limbo of Hell some have called bogus but, with so much left morally unresolved these days, it's a reflection of the ever-growing appetite for increasingly sicker scenarios. Pike has limits in her Americanization; flattening her accent, she's likable exchanging clever chatter with Affleck as their romance buds and when they're pumping noisily in a library. Then, as the curves come, she starts to unshackle identity by becoming an imposter who loses her smarts; the clichéd hick motel segment and using a hopelessly inadequate Neil Patrick Harris contradict her deviousness. Sacrilegious in anti-Affleck circles, I found him terrific, a reversed Scott Peterson trapped in truth. He's going to need more than a deadbolt.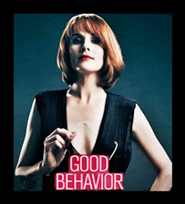 Michelle Dockery's Lady Mary in Downton Abbey is not beautiful, or even pretty; she's strainedly plain in a classic stateliness, and with snippy airs she sometimes seems to be playing blue-blood as dress-up. Her one talent is issuing instigative sarcasm relatively equal to granny Maggie Smith: to one of her post-widow suitors, "You must try to be witty tonight, Mr. Blake, after that we'll lower our expectations." As esprit de l'escalier its detonation is delayed for several seconds and in the blowback we find ourselves glued to her umbrageous eyes as he exits; she can't decide if she wants the challenge and at the same time can't resist agitating. A blend of Darcy and Lizzie, using both pride and prejudice as first responses, her antique correctitude and slow-to-catch-up modernism mixing to serve up a magnanimity she may not know she possesses, she grows by acts she wouldn't normally permit herself to be subjected. But something lingers, a pleasing defect remains steady: "Am I aloof?" she asks her beloved maid Anna when she has heard Blake and others regard her as such. She is and that's what we love about her—she's the quick of tongue bitch who's eventually going to be dressed down by none other than late-blooming sis Edith. (We love that, too.) Lady Mary seldom betrays her formality, except in the bedroom and in butler Mr. Carson's compassionate arms when she's at her lowest, seem deep-rooted in Dockery, for she is ever aloof, an ingrained calculator. Similar to Showtime's Shameless and Tyler Perry's The Haves and the Have Nots in their insistence on increasing our appetites for rubbish, TNT's Good Behavior makes every deliberate effort to molt Dockery's patrician legacy and for maybe the first seven of ten episodes it's joy watching her slither into juxtaposition as nearly unrepentant white trash con artist. The workout is twofold: she's busy using her skills of encasement to keep us on edge and then overbusy with shifting facials. We're trying to keep up, until, finally, we can't and neither can she: this reckoner on the down low goes down for the count in the backseat of an expensive auto. So does the series: with dismal ratings for its Tuesday night showings (and purportedly strong ones for non-TV platforms), a second season has been ordered and this could come with regret, as there's no further need for Dockery to prove she can hit the character skids. The sheer audacity is enough. The Argentine actor Juan Diego Botto is 2016's recipient of the He Who Benefits Most From A Beard prize; as Dockery's mother, Lusia Strus earns first place in the Boozing Slutty Cougar category; and the music scoring, by Thomas Hass Christensen and Charlie Clouser, is the year's most coolly appropriate in conveying the roller coaster moods. And the foxy appropriations of singles—about two dozen, including numbers by Robyn, Aurora, Elle King, Rihanna, Leisure, Feder, La Roux, Sacred Caves, the Beach Boys and Keely Smith—make the soundtrack a knockout.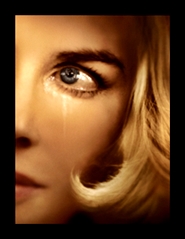 The dismal reviews Grace of Monaco received after opening the Cannes Film Festival back in 2014 altered plans for the American release. Harvey Weinstein, holding the U.S. rights, refused to distribute it until director Olivier Dahan re-cut. Whether Weinstein got the cuts he wanted remains confusing if not contentious; bypassing theatres, suggesting little faith, the movie premiered on Lifetime in May, 2015. What's apparent—and probably the major difficulty—is no one seemed to be in the know about the director and Nicole Kidman being tête-à-tête in making a Graceful fairy tale. With the princess speed-driving on those dangerous Monaco cliffs as early-on reminder of fate, Grace steers between fishy wish fulfillment and unsubstantiated gossip embellished as factoids: Kelly sacrificing her less-than-secret desire to return to the screen in Hitch's Marnie in order to lessen the (real) jeopardy of Prince Rainier's political problems with De Gaulle. At an elaborate charity event this Grace is the miracle worker who saves her prince from the threat of French invasion over insistence to collect taxes from the tax-evading rich and in the process she ascends to adoration in the eyes of not just the Monegasque but De Gaulle. This Grace is "fact" as fancy and shouldn't have come as a surprise: Dahan's La vie en rose isn't exactly unvarnished biography, either, having built on myths of a dwarf diva. Glad to have kept a nearly unprejudiced mind about Grace, keeping away from the preponderance of bad notices, dismissing the Rainier children's protestations their mother's entitled to a Spic & Span rendering to eliminate outsiders from seeing doubts and foibles of an actress in the numbing role of pompous royalty and as mother battling with two allegedly slutty daughters. The movie doesn't touch the subject of her children, nor the unconfirmed affairs with Coop, Milland, Crosby, Cassini, Holden and whoever else bragged about bagging her (a few biographers, tiresome snot Donald Spoto included, pretend Grace was, well, sort of magically virginal when she walked down the isle), nor does it go near the circumstances of her untimely death. It's a reasonable assumption for whatever audiences Grace garnered—outside of America it earned about $30 million against a purported cost of $35 million—there'd be disappointment in the lack of juicy revelations. On its own dignified trash terms it is enjoyable bullshit. Kidman is admirable savior, creating a credible reproduction of Kelly within the tale's framing. Those familiar with Kelly's performances and public appearances recognize the porcelain elegance as outer wear and the strained effort to induce detachment as protection. While Kidman isn't newly minting these traits—she's used them throughout her own career—the performance is processed through courtliness and propriety. Since we really don't know the woman behind the facade, Kidman is striking emblem of the star and princess held captive by the perils in playing the game of expectations.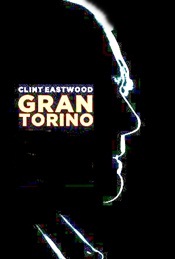 As a curmudgeon bigot, Clint Eastwood is very funny in Gran Tarino when he calls his neighbors a variety of slurs like "toad," "egg roll," "pussy cake," on and on. He's like Dirty Harry in retirement, close to the finish line. It's a no brainer Eastwood will not only get the audience on his side almost immediately, we also know he's setting himself up to eventually do a "right" thing. Bee Vang as the co-star becomes the beneficiary of Eastwood's largesse. Doesn't hurt, either, for Clint to reminds us of Henry Fonda in On Golden Pond and Paul Newman out of Nobody's Fool, and it wouldn't be much of a stretch to say he's doing limited homage to both. Fortunately this turn came before his disastrous performance at the Republican convention of 2012; unfortunately he may appear to be far less generous than his movie portrayals of late.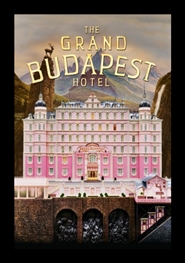 Watched Wes Anderson's Moonrise Kingdom one day, forgot I did the next. After reading some newsgroup comments about it later, the movie sounded vaguely familiar. As confession, it should have felt very familiar at first viewing: as an oddball in my youth, I needed to be more empathetic about the movie's misfits finding each other, and Anderson's onto something in showing irony in their situation—after being ostracized by the ruling clique, the put-upons often become the clique's causes célèbre. (And though taking place in the environs of Rhode Island, its setting reeks of my own fond memories of sanctuaries like the Wisconsin Dells, the sand dunes of Indiana, the stone quarry waters of Illinois.) Paid, subsequently, more attention to Anderson's The Grand Budapest Hotel. This one has a doll house rapture, which is also a minus—it's all rather sissified. Not accidental, either: to avoid saying anything about how funny the Ralph Fiennes camouflage is would be tantamount to malpractice of criticism; he's bliss in a personal breakthrough. (Practically sixth sensed, he verbalizes what we want to hear.) However, there's the expected fixation on insistent symmetry; the neat "balancing" feels nearly pathological. (Maybe why I didn't remember much of Moonrise—I probably fell into a trance.) Yet the exactitude of TGBH works and I'd argue works better on DVD or cable than in a movie house because we can pause the screensaver imagery and study its painstaking proportionality.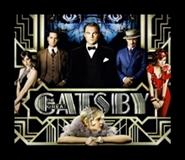 Baz Luhrmann is a flash & trash director utilizing the music video mode and CGI to the max. His method blazed in Moulin Rouge, then nearly snuffed out Australia and re-ignited in the over-the-top version of The Great Gatsby. Something crazy and mythic about the way his stylistic effects are applied to F. Scott Fitzgerald. One of two favorite critics, Chicago's Don Selle describes the jam up as a "Keystone Cops assault on the nerves" and not meant to be flattering. The other favorite critic, David Oberman, wrote, "New York is designed like a steampunk variation of Jules Verne, and the Art Deco mansions look like steely, cartoonish Studio 54s." Not flattering, either, yet both comments are true to the flamboyant "vision" permitted to be extracted from a novel never quite feeling real—it's almost illusionary—and simpatico to F. Scott's heady game of morality. And because there's narrative clarity, Baz's rendering is, I think, superior to Jack Clayton's 1975 romantic twaddle with eternally posing Robert Redford and Mia Farrow and the ugly twosome Karen Black and Bruce Dern eclipsing the tragedy. Unlike Redford's glamorous sweating golem, Leonardo DiCaprio's Jay, with sweat too, has blood coursing; if we can't grasp what he sees in Carey Mulligan's Daisy, we know he's grasped in some startling frenzied moments; he's the appropriate stripling unaware his insistent naïveté is the catalyst to doom. Holding together Baz's concept, Toby McGuire, as in Pleasantville, is once more the narrator. His Nick voices the explanatory (with some borrows from other Fitzgerald material) in modulated bonhomie. During Australia many of us had our fears grow over Baz in retard movie making vogue and when it was announced he'd spend $100 million in Australia on a remake of the quintessentially American Gatsby, those fears compounded. Scarier was the news Amy Winehouse, Beyoncé, Jay-Z and Will i. Am would mix with Gershwin, Fats Waller and Cole Porter. But he trusted his imaginative eclecticism would revitalize a classic and the wide-ranging demographics of his audience—providing a highly impressive box office—substantiate his bragging rights. He also previews three rising stars: Elizabeth Debicki, Jason Clarke and Joel Edgerton. All the same, Baz, it's time to make a movie without the crutches.
The Greatest Showman, conceived by its star Hugh Jackman, owes a lot to John Travolta's Hairspray: it's a series of high energy music videos interwoven into frothy history. No accident Zac Efron is major co-star in both: he's added bait to lure in younger generations to see a bio musical about 19th century P.T. Barnum. This movie was not well-received by the critics, who didn't buy into the mod hips and hops of lyrics and dance, and objected to eliminating some of Barnum's other facets, like his political career which came into being during his years of circus ownership. Though we rarely consider the "greatest show on earth" in terms of political enterprise, the circus really was his training ground: in Connecticut, as both a Representative in its House and the mayor of Bridgeport, he was anti-slavery, socially inclusive, pro-Temperance and anti-contraceptive. (Whatever else his motivation for the latter proscription, male casualties from the Civil War were at least 500,000.) Jackman is the right personality to play Barnum; fundamentally a showman, making him ideal to emcee awards ceremonies, he's the updated and tall Gene Kelly of athletic musicality. His arm-spreading ringmaster presence reassures, having regained his mile-wide smile and charisma, both having been forfeited when playing Logan of the retractable claws. (To his unintended detriment: many of us simply couldn't find a way to care about his Jean Valjean in Les Misérables, director Tom Hooper's forerunner to the coronavirus that is Cats.) A production cost of around $85 million, The Greatest Showman brought in a measly $8 million during its Christmas opening weekend and was quickly epitaphed as a bomb. In less than two weeks, it suddenly exploded at the box office and would gross worldwide an impressive $435 million, to this day still a mindboggler. The musical isn't panoramic in scope; it's rather piddling in confined visual range and disappointingly empty of the expanse to the Big Top and vagabond atmosphere (ingredients not absent in DeMille's cloying 1952 The Greatest Show on Earth). And likely due to budget concerns and Michael Gracey, who never directed a musical, much less a movie; we can feel a rookie's clumsiness in his otherwise enjoyable clutter of visual effects and the unfortunate dispersal of Barnum as character. A strong interjection needs to be included—these weaknesses might be why it became a hit; audiences appear to want to be softened into an escape, want something without much badgering, without the hangover of La La Land, its sophomoric songs written by Benj Pasek and Justin Paul, the very same team here drinking the live-wire java leftover from Hairspray's Scott Wittman and Marc Shaiman. The 19th century virtually dismissed in the soundtrack, viewers connect to the pop anthems about self-worth & inclusion and happily zumba in their seats to the unflagging rhythms and vigorous dance numbers by choreographer Ashley Wallen. Minus the midway freaks, they don't have to fight any gross exaggeration, either, as with Travolta's hydrocephalic cabbage patcher, or be coerced into boogieing to the no-ass-for-you messaging in Chi-Raq, or teabag the amplified cojones of ABBA as Mamma Mia! frivolity. (Meryl's right to have wanted her dipshit Donna expired before granting the cameo fantasy of "My Love, My Life" in the sequel.) Don't understand why Efron, who plays real partner Bailey, isn't named Bailey; Keala Settle is a mammoth-breasted version of Jennifer Hudson out of Dreamgirls, only much more fun in her bearded emancipation proclamation of "This is Me"; Rebecca Ferguson, as Swedish singing star Jenny Lind, decently lip syncs to Loren Allred's annoyingly repetitive "Never Enough"; Zendaya sometimes recalls Beyoncé; and Michelle Williams suffers frequent bouts of bad makeup application (and misapplied again in Fosse/Verdon, looking less like Gwen than Mary Tyler Moore as Shirley MacLaine or Pamela Duncan in Attack of the Crab Monsters). Memorable in other roles, such as the ghost writer and lover to Robin Wright in House of Cards, as Mickey Doyle in Boardwalk Empire, and as the eerily efficacious Billy Graham in The Crown (Season Two), Paul Sparks scores with another example of his specialty in quiet if inexplicable edge as newspaper publisher, editor and sometimes critic James Gordon Bennett, who serves up the appropriate word to describe Barnum's chaos. He's reservedly contemptuous of its plebeian environment, needling Barnum's "philanthropist" as "the creed of a true fraud." To which Jackman's P.T. replies, "Mr. Bennett, when was the last time you smiled? Or had a good laugh? A real laugh. A theater critic who can't find joy in the theater. Now who is the fraud?"

Hairspray Live! is energy recycled a few times too many—rehash that doesn't refresh. The musical score, faithful to the social messages while accelerating the beat of the 60s, brays at us, as it did in the 2007 movie. We want to cower from the excesses rather than sing along with the tunes in the way we sang to Leslie Gore's "You Don't Owe Me," Chubby Checker's "Let's Twist Again" and "Limbo Rock," Ray Bryant's "It's Madison Time" and slow dance to Gene Pitney's "Town Without Pity" in the 1988 original from John Waters, who framed his topicality as a pop score revue. With the influence of Grease contorting 50s rock and roll into bennie hopping, the 21st Century Hairspray deforms the 60s dance crazes into Zumba acrobatics. As rushed as we are in this age of apps, what's not okay is a cultural symbol downplayed—the impermissibly slutty, view-blocking bouffant rebelliously flaunted by Ricki Lake. (It riled school administrations in the way sagging does today.) For the gimmick of a "live" Edna, Harvey Fierstein isn't only too old to allow comfort, he's a bass whale from Hell in crusty rusty voice. Never could account for his appeal; the only time he seemed satisfying for anything is when all the exploding shit was hurling toward him in Independence Day. Worse, he makes us cringe—an eyesore shutting down the artifice. Why wasn't James Corden considered? Not too happy with Travolta's version, come to think of it. Likeable, he's still got the dance floor moves; in red and gold during the big finale, he's a fat suit ass-swinging Charo. The giggly-wiggly walk is pretty good too, yet some of us can't get passed the hydrocephalic cabbage patcher face, or the housewife apparel for lardy nurses hidden away on the 2nd shift. Possibly too forced a performance to be effective, maybe because he's too self-conscious of every step and potential misstep to enjoy the freedom in the stunt. Then there's the "ick" factor of Christopher Walken as the husband, though the love for his daughter acts as barf suppressant. Michelle Pfeiffer is perilously close to negating the musical's primary social message by channeling the future Betsy DeVos. Post-Waters productions of Hairspray haven't anything on the original: with the dare to mainstream his brand of kitsch with the noxious waves of aerosols and the clamor for desegregation in the early 60s, Waters uses the one and only Divine, the willful víctima in the debasing world of Mondo Trasho, Pink Flamingos, Female Trouble, Polyester and Lust in the Dust. At first sight it would appear the audacious turd-eating queen would be a disaster as transmeister—in Woolworth dresses of sufficient expanse to be used as plastic kitchen table clothes and in coifs with curls as virtual rollers, he resembles Ruth Roman on a pan dulce bender. The opposite affect occurs: we easily accept the blimpy camp, taken in by a disarming sincerity and sweetness bringing out our positive responses to an "artlessness" not fully defined as inherent or seasoned by practice. Perhaps both. These traits evident in Waters' trashfests, particularly in Polyester, though not maximized as they are here: surprisingly ready to iron clothes and issue parental say-so, Divine is and will likely remain the crema de la bon bon mother in musicals. Hairspray Live! and Travolta's Hairspray remind us how much we miss and need to re-appreciate however divined his gifts.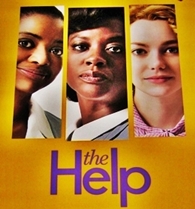 The Help is revisionist chocolate pie. It looks and initially tastes good but once the taste buds pick up the gooed up ingredient the movie exposes itself. No way Octavia Spencer's Minny the maid would ever get away with feeding shit to a white bigot employer, one so visible in the community, with connections to the governor. If Minny not immediately jailed, she'd been lynched on the spot. A trial for homicide? The honkie bitch would be easily acquitted. Immensely enjoyable as Minny's moment in the comeuppance sun is—the Oscar audience burst into applause and a standing O when Spencer won a best supporting actress accolade—the pie's toxic extra further reduces the credibility of the revenge because it's unnecessary. (Once wrote a short story entitled Chocolates for Breakfast, Ex-Lax the substitute. With the victim virtually fastened to the toilet and moaning in agony, the villain grins, "You're shitting to death.") Like director Tate Taylor, Kathryn Stockett, the author of The Help, was born in Jackson, Mississippi in 1969, and during her youth there was lovingly cared for and guided by a black maid. Using those days as groundwork, she then coalesced stories from others' long-term servants to pad the novel which, like the movie version, is attitudinally "now" more than a searing historical reflection of Mississippi in the early sixties. Even with the maids fired, or going to prison for petty theft, the triumph of black spirit and survival endures, though we haven't any idea where they'll go to enjoy it. Throughout her career Viola Davis's brand of acting has been insistent conviction and she's no less unshakable as Aibileen. With a face reflecting angst, she mesmerizes us quickly—we can't stop looking at her. Powerful and serious presence, she's putting so much heavy-duty intensity and dignity into the role she's constructing a living memorial to harsh realities. (She already built its foundation as a maid in Far From Heaven and the agonized mother in Doubt.) The Help is for those who left To Kill a Mockingbird feeling quiet outrage about denial of justice, with Lee Harper's mini guide Scout wrapped in her father's arms as comfort to soothe the brutality of racism. If showing up in The Help, she'd be Skeeter (Emma Stone) writing Guess Who's Bringing Dessert?, laughing her way to the bank for making suckers of millions.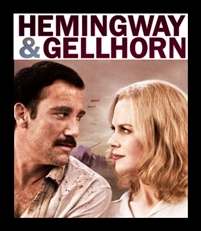 For HBO's Hemingway & Gellhorn, Philip Kaufman assembled an exceptional cast on a budget of roughly $20 million, with about 60 days of shooting, and almost all of it done in and around San Francisco. Squeezed by those limits, the director's discipline is applaudable. Supported by crack sound, film editing and retro-style visual effects, the material—the volatile relationship between Ernest and third wife Martha starting in Key West just before the Spanish Civil War and concluding with two suicides—stays personal and intense, with Clive Owen and Nicole Kidman sexing through the boozed-drenched skirmishes. Altho playing Hemingway is a trap of swagger, Owen keeps from tipping over into the insufferable; matching up physically, he's the gallivanting animal slayer-drunk the ill-famed incidents portray, as well as the sexist barbarian with a charming killer smile, the writer who ritually knocks out his morning quota of words standing up, and always lurking are the insecurities second wife Pauline is quick to drop as ego-deflating bombs. By end, after the mounting effects of accidents, plane crashes, battle wounds, monumental liquor consumption, the long list of faux pas, undiagnosed manic depression, sexual dysfunction, the reckless Mayo Clinic-administered electro shock treatments, Owen reaches the psychological shell of "no there" there. Excepting Stacy Keach's gentleman brute in the adequate if laundered 1988 miniseries Hemingway, can't think of another portrayal of Papa striving for measured animosity without triggering disdain. But, with the movie outlined through the flashbacks of writer Gellhorn, this is Kidman's show. She's shocking to look at when we first see her as the aged, blood-shot, incessant cancer-stick puffer, ever-more resembling Elizabeth Montgomery with a touch a gray hag Glenn Close. The facial design is meant to grab us straightaway and she and the make up artists succeed. She's at the top of her game any time she's going for sharp trashy edge—with opportunity to do in-your-face, she eagerly unfastens restraints in Malice, To Die For, The Paperboy and in several scenes here. As Gellhorn she adds and maintains a firecracker's dignity. If viewers expect her to slap Hemingway back when he unleashes his sauced temper, she's no dummy-headed broad begging for repeats; she was the only wife of four to walk out on him. Writers Jerry Stahl and Barbara Turner (sometimes actress who wrote 1968's Petulia, 1995's Georgia and 2000's Pollock) keep to the known chronology of events yet dubiously interpret some of them. The documentary Hemingway, Gellhorn and Harvard-educated writer-activist John Dos Passos (David Strathairn) made about the Spanish Civil War—The Spanish Earth, released three years before publication of For Whom the Bell Tolls—was intended to partially showcase José Robles, a highly esteemed Spanish academic and translator who was killed by the Russians under cryptic circumstances. The H & G script shifts some of Robles' bio data to Paco Zarra (in a caped romanticism by Rodrigo Santoro), ostensibly to continue the fallacy of Hemingway's charges Robles deserved to die because he was a spy for the fascists, but the real intent seems to be an effort to smear him, with the scripters rather insistently adding a touch of homophobia (it had been rumored Robles and Paco were lovers) via a slimy Russian played by Tony Shalhoub to further excuse his murder. We're also shown Gellhorn on the cover of the 7/22/1944 Collier's in reference to a major filing on the western European war front. A simple Google check reveals the cover as depicted never happened; in fact, the exact words "Voyage to Victory by ERNEST HEMINGWAY" are inserted vertically next to a shot of a woman dressed in native folk costume. And about the filing, we're confused as to whether Hemingway actually got to the front; the way it unfolds in the story falsely suggests he didn't. (Sexism in rivalry, the bastard tried to keep her off transport ships to Europe.) Gellhorn's famous comment about being "the worst bed partner in five continents," coming at the beginning of the movie and gleefully reported by male biographers and sex gossips, is pragmatically adjusted by Kidman to clarify the point Gellhorn gave her lovers what they wanted, only to be disparaged by Hemingway in suspiciously vindictive letters revealing his growing pathologies, including flares of anti-Semitism. We're not sure if Gellhorn's annotation in the movie—that she isn't "a footnote to someone else's life"—is more irony than complaint. Like Papa, she committed suicide; in 1998, at 89, virtually blind and ravaged by liver and ovarian cancer, and with, according to biographer Caroline Moorehead, a "well-organized rationale," she ingested a lethal dose of meds. By any fair assessment, she was neither asterisk nor cipher, this latter charge a Papa's Club derogatory intimating she was as writer nothing without him, dependent on his seminal input.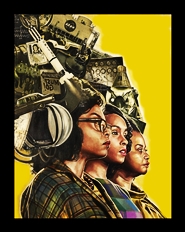 Going dumb to a movie is usually the best chance to be surprised by the rare good one. Hidden Figures, for example, had been off my radar, with only a vague familiarity about its subject, who's in it, the media attention paid to Oscar nominations and SAG honoring it as the best acted ensemble in 2016. The first morning showing on the Saturday I saw it was half-filled, with mostly whites from roughly 50 to retirement. Just before lights went down, a couple escorted in maybe a dozen grammar school blacks and judging by their behavior they were not just polite but very attentive. Takes no time to gauge the audience's vibes—in this current Trump era of hate, malice and threats, Hidden Figures is more than a Black History Month primer, it's a major antidote. Could otherwise be a turn off in our current social coarseness, permitting easy mocking of "feel good," but judging by the hearty responses, the audience arousal is moral consciousness hopefully reawakening. Part of the reaction is due to general ignorance: many of us don't know about the real brigade of black women mathematicians supporting NASA's Mercury Space Mission, belatedly brought to the fore by Margot Lee Shetterly. (Published by William Morrow in September, 2016, the book, which includes their contributions to Apollo, is also available in Morrow paperback and in an expurgated Young Readers edition from Harper Collins.) Another reason for the movie's success is director-writer Theodore Melfi, who previously helmed St. Vincent with Bill Murray. The significance of angels returns, this time fully legit, with history backing up the beatification. Having often carped in the past over directors and writers who don't make better historical movies because they mess up the facts with noodleheaded fiction, I yield to Melfi's use of a batter of fudgy truthiness to shore up the timelines of events: the breaking of color barriers happening to the gifted ladies in the movie actually occurred before the start of the mission. To save time, he combines and then compresses the embattled racial breakthroughs with the urgencies for problem-solving and life-saving equations, throwing in lingering conspiratorial pettiness. (We know we're in a dose of the latter when spotting how high Jim Parson's pants are around his waist.) The central white honcho is a composite and let's leave it to Salon's Neal Pollack to describe the feat: singlehandedly "Kevin Costner ends racism at NASA by destroying a bathroom sign." He's referring to the lavatory travels Taraji P. Henson's Katherine G. Johnson has to take in order to relieve herself. (What confounds is how her calculations don't get smeary from the ass wipes or rain.) Although Henson will shock her boss and white co-workers with a loud justified grievance, Melfi, stuck with stereotypical characters and scenes, keeps them temperamentally harnessed, allowing the ladies to usurp persistent discrimination with foxy if honeyed maneuvers. We observe their condescension and admire, as one of the benefits of an education, their use of both to advance despite the roadblocks. Without neglecting the meaning of the basic tenet—black lives matter—the ladies are the show: Octavia Spencer as Dorothy Vaughan, Janelle Monáe as Mary Jackson and Henson clutch not only the importance of their portrayals, they're also cautiously agitating to present personal histories to prevent being dissed as pre-Affirmative Action quotas. Their small steps provide big impacts and give us goose bumps: Spencer picking up a book about FORTRAN, an early IBM programming language; Monáe gingerly feeding the ego of a bigot judge; Henson on the ladder leaning into the giant blackboard writing or correcting math equations. At the movie's conclusion there was an outbreak of applause (I even joined in) and one of the chaperones audibly said to the kids, "It's okay to clap." Their pride palpable, its essence a spreading joy. Until we think what Trump, DeVos and Sessions might do to their future.
Judging by critics and moviegoers, there's general consensus about the favorite scene in Hitchock: as the director, Anthony Hopkins is anxiously awaiting the opening night audience's reaction to Psycho and when he hears the screams induced by the shower scene he finds himself conducting Bernard Herrmann's Symphony of Stabbing. My favorite bit too. Leery about seeing this one because Hopkins is one of those who push my off button; he's become a meticulous bore, and as annoyingly ubiquitous as Samuel L. Jackson. But in this he's fun for a change. Somewhere in the differential of caricature and impersonation, he carries the essence of Hitch, including the famous idiosyncrasies permitting dramatic conjectures, which are more out of Donald Spoto's psychological coloring (and Tippi's sniveling) than in Stephen Rebello's anatomy of Psycho. Scarlett Johansson's quite likeable as Janet Leigh, who saved herself from the Curse of the Hitch Blonds by keeping a safe distance from the director. (Leigh was well-informed about Hitch but not Miss Snivels.) Helen Mirren delivers an audience-smiling thrashing when reciting the litany of Hitch's sins, not so successful with an unverifiable beach tryst with Danny Huston's Whitfield Cook.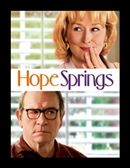 Sex the great med when you're getting it, the least discussed major depressant in long-term relationships when you're not. Every couple in the same situation knows the awful truths in David Frankel's Hope Springs. It's a comedy about rejuvenation creating its own minimal drama by confirming fears of open discussions about sexlessness—and perhaps the greater scare of solutions—are paralyzing. Those watching the Meryl Streep & Tommy Lee Jones ordeal are probably quietly cowering in the deeper unexpressed admission—sex with the same partner becomes boring; no matter the attempts to mask the issue, the same old tired piece just doesn't cut it. This candor is something neither Meryl nor Tommy Lee want to reveal to themselves or to Doc Steve Carell. (Was held to the story for another reason: with limp hair screaming for life support, the dowdy Meryl looks and acts so much like a close friend it spooked me. Uncanny not only for the similar physicality and angst but also because her hubbie, an ageing sports jock, is another "mute" unable to share inner conflicts.) Though incontestably proficient, Meryl and Tommy Lee belie the conclusion of Hope Springs as their marriage doesn't seem to be in much of a crisis other than sexual inactivity; a few doses of Viagra for both might do the trick. Despite Tommy Lee's scary glowering, viewers are meant to be sent home happy this couple will be until-death-do-us-part companions with or without successful instructions on how to swallow.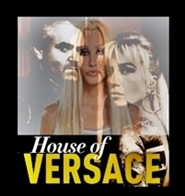 With fish lips, in tightly coiled skirts and strutting unstably in ankle-breaking stilettos, Gina Gershon as Donatella Versace in Lifetime's House of Versace is casting very close to parody. We've come to expect Gina will trash her way through—as in Showgirls, the greatest pop slime ever spread on deserving audiences, or Killer Joe—and this time out she's been given the rubbish gift of Donatella's tabloid life. With all the drugs and booze and going beyond Peter's Principle accelerated by the addictions, she became her own perfect storm, clearly manifested in and exploited by the papaRatzi because of a rough trade persona. (Before the heavy-duty snorting and champagne she resembled Rebecca De Mornay.) The coarseness saves Gina: her physical rendition and listening to the accent, which isn't anywhere near as thick as the originator's, we cotton to her for all the blowouts and gross stupidities in Donatella's efforts to equal brother Gianni's success. She doesn't have to be realistic—though as actor she certainly thinks she's achieving the serious—she only has to be entertaining to win us over. The other trick casting is Raquel Welch playing Gina's mother substitute Aunt Lucia. She's looking good with just the right hair and in a wardrobe showcasing the curvaceous bod predating as well as rivaling the vavoom of Christina Hendricks. Then comes her stab at an Italian accent. At first she's not given a lot to say, which benefits her, but during the last half hour she's straining in compulsory "Auntie Lucia loves you" tableaux. Alex Carter, playing Donatella's husband Paul, is the production's only butch, with pecs outflanking any set of knockers except Raquel's. In resemblance and mannerisms Enrico Colantoni is reasonable equivalent to Gianni. Based on Deborah Ball's popular bio, and directed by Sara Sugarman, House of Versace doesn't have a single scene or utterance of dialogue we don't see or hear coming. Superior to Lifetime's insulting Liz & Dick, it's not Angelina Jolie's Gia, perhaps what Sugarman used as initial model. At least we get an upper ending—Rehabilitation of a Drama Queen Doper.

Never felt good enough to see The Hurt Locker. My personal shortcomings were reinforced when Chicago's Don Selle, whose reactions to movies are trustworthy, wrote he walked out on it after about thirty minutes. A few months later Don updated, saying he felt pressured to see the movie again because people said he was missing out on something great and of course it was winning all those prizes. He then wrote, "When I'm wrong, I'm dead wrong...THL destroyed me." His change of mind convinced me to start the penance and sit through it. Well, Don's initial response is, I think, more genuine. The Hurt Locker is by design a not-so-steady 16mm docudrama—gritty, informative, compelling for a while, performed about as well as could be expected given the narrowly defined script. If the director had been male instead of Kathryn Bigelow, I doubt the movie world and the critics would have paid so much attention. It's obvious they've given her a pass; the praise pumping is a reminder of the same high Oliver Stone got for Platoon—their movies' presumed emotional wallops are the stronger experiences of war, so they didn't have to bother with the inconvenience of facts to support them. We'd all give Bigelow a pass on the implicit questions the movie raises from the start: how the hell did we ever get mired in all the religious insanity and why are we still there? The first is a political blame game, the second easier to answer: no draft. Bigelow's far less subtle message is the American way of war has become a drug, and the addiction is fed not only by a political-industrial complex but also by a volunteer military force juiced up to view enemies as video kills—until reality intervenes. The movie's title refers to both the personal physical damage inflicted within the boundary of explosives and the lockers used for the personal affects of deceased soldiers. The brevity of the unobtrusive appearances by Guy Pearce and especially Ralph Fiennes, whose bounty-hunting mission covers the consequential security breach of a lone Humvee stranded out in the desert, is appreciated. At end, viewers wonder if Jeremy Renner's steely EODer, as he's walking towards the next IED, ever mentally packs his locker. His job is enough to give us the heebie-jeebies; it's the illuminating production design and art direction that give us the prejudicial creeps.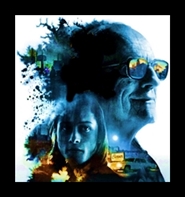 Millennials who've read the John Wayne Cleaver novels by Dan Wells will likely enjoy what they see in the movie version of his first I Am Not A Serial Killer. Those of us out of the loop probably won't be too thrilled by what we "hear." Though sound designer Aza Hand and supervising sound editor Patrick Drummond, who gave us 2014's most impressive sound work in the Irish chiller The Canal, continue to supply brisk ambient effects, the terrific twosome go to the brink of unrecoverable on an important transition. When Christopher Lloyds appears on a frozen, snow-covered lake, the sounds emanating are four-alarm displacing. Meant to be organic—Hand and Drummond integrated actual recordings from the vocals created on set during the climax—the Cuisinart blend preempts transformative intentions, elicitng moans. The katzenjammer noise accelerates the difficulty nonreaders will have with the narrative throughout: we're watching septuagenarian Lloyd perform super feats and instinctually reject them because we recognize where we're going and resist wanting to go there. Making the bedrock of Wells's premise intriguing is the intelligent antihero, a young lay expert on infamous serial murderers, a presumed budding sociopath consciously setting up safeguards not to become one. A great hook, similar to a Law & Order: SVU episode entitled "Prodigy," but as movie we don't feel his temptation to indulge in the lack of conscience; having the opportunity, he guilt-trips himself after he impulsively goes a bit bonkers. Other than his perturbing-to-others interest in Bundy, Gacy and Dahmer types, his only detectable turn-on as pathology is snooping, conveniently resulting in his witnessing Lloyd's compulsive sprees. The visual evidence insists actor Max Records playing John Wayne is close to being a teenage Meryl Streepish transgender, apparently sufficient to label him antisocial, hence the taunts from his bullies who also know he lives and works in his family's funeral home, a less than covert lift from Six Feet Under. Using 16mm, and with a budget of a mere $1.45 million dollars, the Irish director Billy O'Brien and photographer Robbie Ryan restore our memories of the old Main Street town ambience of the American Midwest. As represented by the Minnesota towns of Virginia, Galen Valley and Hibbing, hardly any question why we needed to get out of those hellholes. But a major ingredient is missing: expecting a sense of fright to erupt and spread rapidly among the townspeople, they don't seem terribly riled or concerned when gathering at yet another funeral; they're strangely docile. While I Am Not A Serial Killer will be compelling for the crowd hungry for ghoulish twofers, the dilemma for discriminating adult audiences is impossibly wanting O'Brien and screen adapter Christopher Hyde to cut the age of Lloyd's character by 15 to 20 years, add some fresh psycho nifties and pooh-pooh the pop-out, thus making the finale a richly deserved horror. Thanks to the wizardry of Hand and Drummond, the creepy and repellant pressure swooshes of the embalming equipment and the agonies they elicit should give considerable boost to cremation services.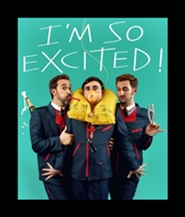 I'M NOT: Having listened to his audiences' loud pleas to return to zany cavorting after Talk to Her and The Skin I Live In and whatever in hell was intended with Broken Embraces, Pedro Almodóvar has come up with I'm So Excited. The milieu is golden opportunity—flight attendants unleashed on an Airbus 340 from Madrid to Mexico. But holy shit—what happened?! He manages to fuck it up big time; he's tiresome, irritating and, through creative bankruptcy and repetitious gay geezer propaganda about oral copulation, uncharacteristically offensive. We're ready for Mile High clubbing in the lavs, ready for attendants to smack passengers and tape their brats' mouths shut, confiscate cell phones, camp to the Pointers Sisters. But we're not up for the "singers" to overdose the fem on the job, or for the entire economy section, including its attendants, to literally be put to sleep, or for the shopworn device of a landing gear malfunction or business class passengers broadcasting their pitiful problems over a phone as intercom. Where did this last additive come from—Boys in the Band? And what's the purpose of the intercom if the majority are zonked out anyway? Somebody better be found guilty and face the firing squad for turning Ceilia Roth into a botoxed Lee Grant. Pedro pilots a flagrantly swish Airplane without enough barf bags.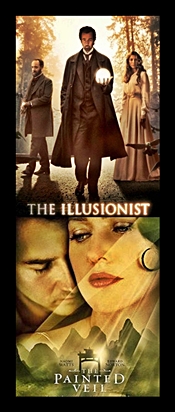 DOUBLEHEADER: Edward Norton's lean muscularity would impress us in 1996 with Primal Fear and The People vs. Larry Flynt; scare the hell out of us in 1998's American History X; drift us into savagery as the insomniac narrator in 1999's Fight Club; mollify us in 2000's Keeping the Faith; and make us mildly swoon as an unlikely old fashion matinee idol in 2006's The Illusionist and The Painted Veil. Neither of the last two received wide box office, though the former managed a very decent return by the power of word of mouth. It's not hard to be captivated by the major elements—Norton's persuasiveness as legerdemainist, the benighted photography by Dick Pope, the subtle visual effects (the last stage trick startling, which later we think we should have seen coming). Coalescing without the drudgery of heavily weighted phoniness, the movie does have the feel of an art farter. Part of its fun is our enjoyment in spotting director Neil Burger's messy implementations: a few seconds too long at a water bank scene alert observing eyes of needed correction; inspector Paul Giamatti's barmy self-amused slow uptake on just what transpired; Rufus Sewell's crown prince wasting time locking doors and windows; the last camouflage heading toward the train a bit cheesy; the idyllic provinciality foretelling boredom. Jessica Biel, born in Minnesota, emits Euro beauty and élan. (The optics of Burger and Pope have been influential, particularly with James McTeigue's The Raven, in which John Cusack goes all out as the dipso Edgar Allan Poe searching of his lady love kidnapped by a serial murderer replicating some of the author's infamous dispatches.) Why The Painted Veil didn't inherit the same viewership of The Illusionist is still a baffle. John Curran's version of Maugham's penitence allows us to appreciate again Norton's gift of convincing range. Screenwriter Ron Nyswaner (Mrs. Soffel, Philadelphia) believed the original "one dimensional" perspective of character Walter was too limiting—Maugham wrote in third person with a decided slant favoring Kitty—and expanded the view of her bacteriologist-husband. The re-balance works: Walter evolves into the dual humanist he hadn't discovered in himself—a devotee to the welfare to the populace and pardoner of weakness. (He also heats up at just the right moment.) Hadn't fully realized until recently how many movies Naomi Watts has been in; where I'm currently living the cable movie channels seem to be showing nearly all of them and except for wilted blonde dos here and there, she's very adaptable, able to connect with King Kong, humorously berate her mother as an "idiot," "imbecile" and "lunatic" all in the same scene in Allen's middling You Will Meet A Tall Stranger and titillate in the kicker Adore. (Had forgotten too, one of her earliest appearances is in Australia's groundbreaking miniseries Brides of Christ back in 1991; ten years later she'd earn an Oscar nom and win the National Society of Film Critics award for David Lynch's Mulholland Dr.; and, about-face being unpredictable, a Razzie nominee for Diana and Allegiant.) Responding to her in The Painted Veil in which she plays Kitty, who gets shipped off to cholera-loaded China of the 1920s as retaliatory action for indiscretion, permits an ideal showcasing of her tenacious aloofness. She echoes Annette Bening's persistent chill, and it must have been one of the reasons Rodrigo García cast them in 2009's Mother and Child. In Maugham's melodrama we're required to bestow sympathy to Kitty; in the movie, we're not quick to absolve. With Stuart Dryburgh offering up some exquisite imagery of China, this is a first-rate period piece about emotions in reserve, about a turn we all know is coming, yet what we're not prepared for is how deeply affecting it will be.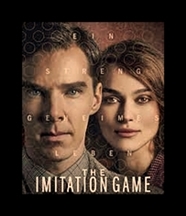 The Imitation Game is another of those acclaimed "based on a true story" movies filled with half-baked characterizations of real people, unnecessarily misleading about historic events and conclusions. Saving the movie during the first hour or so is the youthful impertinence in Graham Moore's script: would be difficult not to enjoy how Charles (No Longer "The Hair") Dance is the definition of askance when he interviews Benedict Cumberbatch as prodigy Alan Turing for a job to help break the Germans' Enigma code during WWII. The writing has zest, a snap, crackle and pop contempt the actors have a high time with, bringing as much élan to the 40s erudite twentysomethings as they can get away with, knowing they're bucking facts. Allowing for dramedy, Norwegian director Morten Tyldum positions the comedy portion as variation of West End—the actors deliver their amusing stuff, get some approbation and leave, come back for curtain calls. Mark Strong has little else as function early on; Matthew Goode is very comfortable, matched by equally comfy Tuppence Middleton setting her sights on him during a few keenly flirtatious moments in a pub; Keira Knightly aces a test in less than its six minute time limit but would've anyway by flashing her cheeky smile reconfirming why she's currently the best thing to happen to period piece entertainment. When the drama goes a bit phooey, Moore's character egospeak, some of it verbatim from the real principals, transmits its pleasure to cover the weaknesses and we want to hear the diaglogue repeated to make sure we got it all right. After the code is breached and the war comes to an end, the system quashes the heroes as they're told they'll be disbanded, barred from telling anyone about what they did, to never socialize with one another. The movie narrows it down further: absent an after-Bletchley Park life, nothing's left but a trick's burglary leading to unchallenged martyrdom. The victimizing British government asserts Turing killed himself and Moore and Tyldum oblige without explaining how. The inquest's conclusion is he died from ingesting potassium cyanide possibly rendered from a half apple at his bedside table; no tests were conducted on the apple. Those close to Turing believe it was simple misfortune: notoriously disheveled, he may have accidentally inhaled vapors of cyanide used in the electroplating process he frequently set up in his home. The movie goes genteel in suggesting he's languishing about as a chemical castration sufferer receiving tea & sympathy while waiting for the right time to do himself in. (In real life, he also endured gynaecomastia resulting from the treatment.) Says Christian Carly in his NYRB piece, "In perhaps the most bitter irony of all, the filmmakers have managed to transform the real Turing, vivacious and forceful, into just the sort of mythological gay man, whiney and weak, that homophobes love to hate. This is indicative of the bad faith underlying the whole enterprise, which is desperate to put Turing in the role of a gay liberation totem." American audiences might uneasily see Jim Parsons' snitty, nellie, annoyingly self-congratulatory Sheldon in Cumberbatch—at times I did—but his performance is not an emblem for gay lib. Given what there is to work with, and the draconian British mindset of the times, he gets to the required gay points. All the same, the genius, who deserves better than a glossy gift horse filled with jobbery and factoids, is getting the best treatment compromise can offer.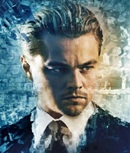 Up front I admit needing to see Christopher Nolan's Inception twice. Couldn't figure it out the first time—my mind intermittently wandered and at some point lost track and mistakenly thought one of Leonardo DiCaprio's aims in getting into all those dream states was to try to bring back his wife Marion Cotillard. (When she turns out to be a depressed selfish hag I was glad he didn't.) For the second viewing, my attention stayed steady and during one of DiCaprio's many hyper conversations it became clear we could all be excused for slacking off during any viewing because the god damn thing is clogged with over-excessive plot. Nolan worked the script on and off for ten years and movie lovers will feel the heaviness not of the movie making itself—the way some of us felt about his inexplicably popular The Dark Knight—but by the burdens of his inventions about dreams. Challenging to conceive, they're counter-challenging to sit through. Most of us experience dreaming as subconscious and deeply intimate theatre and usually don't remember much except rare nightmares or the recurring dreams trying to escape to our consciousness in efforts to resolve some lingering issue. Nolan bucks dreaming as exclusive only to the dreamer, innovating dreaming can be shared—on demand!—between two or more simultaneously. Of course even that's too easy so he concocts a dream within a dream within yet another dream as an orgy without sex but with a lot of shoot-your-wad effects. Fortunately Inception plays us like few other prestige movies pixilated with subterranean phantasies; there's an intense wooziness in the explorations and a loaded pleasure in watching, as the cinematography and visual effects are intoxicatingly handsome and the sound editing and sound mixing ultra-smooth. (Until we get to the snowy mountain fortress where things turn James Bondish and I'm not sure why but when the wimpy son Cillian Murphy finds his dying father Pete Postlethwaite inside, I flashed on the comatose president deep in the bowels of the White House in Dave.) At finale time, expecting to receive a tying up of loose ends, viewers are left dangling, not unlike their own dreams. The convoluted ambiguity is preferable to being conned into a clever wrap easily preyed upon by mocksters. By encouraging a debate about dream states and the pampered quiescence of lengthy First Class 747 transport, Inception is an Alain Resnais puzzle as actioner complete with pregnant zilch concealed in the high gloss Oscar-winning accoutrements. It's coming to me now—why Dave flickered in mind: Cillian's find at the fortress is paltry when compared to Kevin Kline saving the presidency.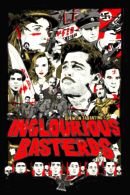 Inglourious Basterds is finally a movie by Quentin Tarantino earning our amusement. A Jewish revenge fantasy, when the climatic movie house sequence at long last commences—a composite of all the horrors we've long heard about Holocaust victims rounded up to be burned to death, with the juicy extra of Hitler getting his real good—it's guaranteed even non-Jews will stand and cheer. Consisting of chapters, with doodles, music from our past ("The Green Leaves of Summer" but don't ask why), and setpieces borrowed from The Dirty Dozen and Where Eagles Dare, the bullshit is uniformly well performed, with the huge exception of Brad Pitt doing an amalgam of macho ballbusters from Hollywood's W.W. II genre, and no one of course stands out more than 2009's most heralded supporting act, Christoph Waltz. An Austrian by birth, Waltz virtually inherits the mantle of prima donna Nazi and should be a caveat for all those heaping excess praise. You can count on the knives to be sharpened and ready for plunging if Waltz offers a nanosecond of his self-seeking colonel in his next movie. (In fact, it took five movies before doing a reversal of character and win a 2nd Oscar for Django Unchained.) Some of the sequences—the blowout in the Paris ratskeller, for example—contain such warp speed editing during climatic action that, on DVD, you have to replay the action in order to know who got it and who didn't. The one element continuing to elude Tarantino is his ability to build nerve-wracking suspense; like Reservoir Dogs and Pulp Fiction and the Kill Bill twins, he gives us too much time waiting for what's coming. Perhaps he can't help elongating because he's so much in love with his own ideas and borrowings; as an aging sublimationist, he can't bear to part with his infusions of trivia. (Watching him being interviewed on TCM by Elvis Mitchell in tendrils Travolta used for his Battlefield Earth headdress, you wouldn't be wrong in thinking these two remain stranded at the Oh Kael Corral.)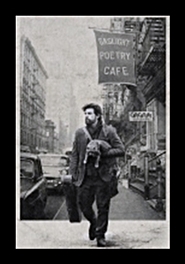 Will join the consensus about Inside Llewyn Davis not getting to the center of whatever the Coens had in mind. But, as a huge plus, it's beautifully shot by the Frenchman Bruno Delbonnel. Extensively studying movies and photographs of the period, he creates and infuses with nostalgia an evocation of the late 50s/early 60s urban metropolis. Some exterior street scenes filmed in New York could easily be Chicago, Minneapolis, Philadelphia, Boston, Detroit, et al. (This is the kind of look Robert Mulligan's 1960 The Rat Race needed.) How the Coens became this curiously ambivalent with their focus might have to do with discerning too late they put a depressant in the middle of the folk era, a milieu as a genial mixture of decaying beatnik and pleb sentiments for peace and poetry, attracting the educated passives seeking solace in the Dylanesque of discordant lyrics and ubiquitous guitar while sipping 3.2 beer. Oscar Isaac has the manicured beard accentuating his disheveled curly hair but not the belonging; he's a misfit prop we derive little from except a sedated contempt. (Possibly what tabby Ulysses senses.) Not belonging either, Justin Timberlake is early 60s polite and fastidious in both appearance and mimicking the sing-along anthem "Five Hundred Miles," continuing the suspicion he's a self-imposed closet case. He reminds some of us of the time "folk" arrived in Chicago's Old Town, becoming a sanctuary of lamestream: patrons would mock-along to Johnny Mathis' "The Twelfth of Never" between the live acts.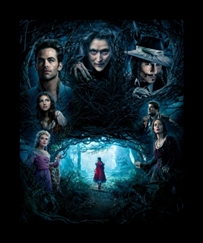 We know going in a Terry Gilliam picture is likely to be a production design dream (okay, occasionally a nightmare) and the contributions of the writers might be tossed because he can't help himself. For example, his 2005 The Brothers Grimm is a free adaptation of their more famous tales—Little Red Riding Hood, Rapunzel, The Gingerbread Man, Jack and the Beanstalk, Hanzel and Gretel, Cinderella, Snow White and Sleeping Beauty—congealed into a fantasy enabling the brothers to engage in them. Fascinating to watch within the expensively rustic and foreboding forest and intriguing is if Gilliam was inspired, minus the music, by Stephen Sondheim's Into the Woods. Rob Marshall's movie version of the musical looks as if it borrows heavily from Gilliam's dark environs, and from the Harry Potter series and, for the number "Agony," a bit of Thomas Kinkade whimsy. (Gratefully this isn't the deadly bucolic Kinkade that is What Dreams May Come.) As expected, there's a huge expenditure of forced animation; using the title song to stitch Grimm tales together, Marshall isn't merely guiding the actors into them, he shoves. Feeling the fatigue throughout, we don't get out of the woods with felicity. The fail isn't solely Marshall's; the lack of fusing components is in James Lapine's book of the musical, overly suffice with unwieldy mechanics. (To alleviate the painful labor of them, the musical is sometimes performed as a concert.) Employing his trademark thrusting to mask empathy, Marshall thrusts Meryl Streep's witch at us and she willingly colludes. The consequence: she's a monkey wrench messing up the whole abstraction. As an inevitably inflated presence, her verve is too worked up as marquee value; she sings and acts as the stage star granting her fellow players an audience. What she's not doing is pulling us in; her crusade to save the show becomes Sisyphean. The singing is nippy, sounding as if we're present in a refrigerated recording booth with the actors, even when we're told some of them are actually recording on set. The music is preserved as if on vinyl with that inimitable Sondheim rhyming scheme and cadence piercing our ear with its familiarity: Anna Kendrick's warbling as the dithering Cinderella is another repeat of Desiree's daughter in A Little Night Music. There's deliberate cloaking: Her prince, Chris Pine, sings "Agony" leaning toward a gay duet, during which we think we hear a humorous steal of Richard Harris's voice from Camelot. Johnny Depp's brevity a blessing; Christine Baranski salvages the foot-shortening surgeries; Emily Blunt's fate seems uncalled for as she's already hooked up with James Corden. Audiences for the Grimm stories and other fairy tales are very open to updated renderings—Angelina Jolie's Maleficent and 2015's Cinderella are affirmation. What we don't want is to be estranged from what we love, nor have to hope our "children will listen." Though Marshall's prestigious muck isn't quite guilty of corruption, he could cause some of us to sue for alienation of affections.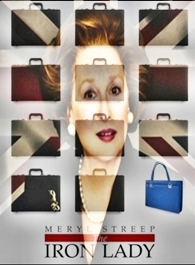 Meryl Streep's The Iron Lady is a personal flip book, according an ailing, ageing Margaret Thatcher to flash through different stages of her contentious career. To even the fairest or supposedly disinterested observer, Streep would be indictable impersonation if she hadn't made the heroic effort to connect the dots in Abi Morgan's flimsy screenplay. In the pivotal scene during which Thatcher is engaged in a pedantic reproach of an assistant's draft speech, Streep is both an extraordinary encapsulation of a hardheaded politician destroying her career and a meaty revelation of a woman obviating her own recognition of desolation. (The best directed sequence of Phyllida Lloyd's movie career thus far.) What Streep's doing here doesn't seem to be acting, though I'll be damned if there's a word for what would sufficiently describe it. Haters will jump on her mechanics as "process," which has always been the main difficulty in responding fully to her. Acutely aware of the criticism, she doesn't want interlopers watching hers; she wants the working out of her character to be away from a snooping camera until she believes she's achieved her aims. But her infamously stringent academic approach—an all-encompassing absorption as a "listening to" and "studying" tour of duty—is so self-instructive and guarded she often creates a super classy defense barrier, preventing many of us from making contact. I think Streep deserved the Oscar for providing a monumental statuesqueness, but not convinced she moved us in any way other than admiring the Michelangelo-like chiseling. Having watched her in more than thirty performances, and noting there are some exceptions mentioned on this site, I've come to the conclusion she's our finest actor who, stingy and evasive with native warmth, rarely comes in from the cold. This is what distinguishes her from any other major American artist. It's the craziest badge of honor for all of us when she's shipped overseas as our most celebrated émigré.
FALLING IN LOVE (AGAIN): One of the joys for baby boomer viewers who've had the same kinds of experiences as Meryl Streep and Alec Baldwin in It's Complicated is watching the comic truth of where we've been and might still be. There are probably few embattled couples who don't recognize the weighted tentacles of years-long relationships, how friction and boozy circumstance often parlay into unexpectedly pleasurable breach. It's more the hidden ammunition in and less the benefits of the on-going war because nothing—not money, not the kids, not the bitterness of failed hopes for a future together—fucks things up more quickly or makes warriors more vulnerable than heating the sheets. On that alone we view with increasing attention the dramedy's bittersweet, poignant, anguished and unresolved moments, set up by writer-director Nancy Meyers for Streep and Baldwin. Based on Meyers' track record, harmed somewhat by thieving the Parisian union from Sex and the City for Something's Gotta Give, the expectation of a perceptive glimpse of ex-marrieds taking chancy rolls-in-the-hay was minimal. But boosted by Streep's expansive presence and Baldwin's keen contrapuntal responses, the amusing early complications have reverberance; they get to the realities we don't tell others we know about. Viewers have long wondered if Baldwin's bipolar, in additional to his acknowledged OCD. Beyond his private life's manic outbursts getting a lot of media exposure, as an actor there is scary instability residing, especially during a house party at which he's watching Streep give Steve Martin attention he covets, he's close to stewing, and while probably not a part of the script, this "edge" comports coincidentally with the character. As he and Streep occupy a swing bench very near the end, she may be hoping to extricate herself while wondering "what's next?" and we haven't a clue what he's thinking. Martin evidently had the skin around his eyes smoothed without helping much in the role of the "nerdy" architect, in which he's mostly clueless. (Maybe one of the reasons we never get to see finished what he purposes to do to Streep's kitchen, the single most important room in any Meyer movie.) The soundtrack is filled with goodies—Crosby Stills and Nash, Daniel May, Joss Stone, Tom Petty and the Heartbreakers, Basement Jaxx, Fine Young Cannibals, the Beach Boys, Oscar Peterson doing "Night and Day" and "In the Still of the Night," Gladys Knight singing "Since I Fell For You," and used instrumentally Shirley Bassey's "History Repeating." Meyers's decision to keep Streep associated with food after Julie and Julia isn't damaging as it is unnecessary—especially when hearing her dishwater blond character also studied in Paris. For a while Streep provides fodder for carpers who think she's become—in her sixties!—the queen of chick flicks. A concern if not for the fact many of us keep rediscovering her unboundedness—loosening the tight coils of The Devil Wears Prada and Doubt, she's a burst of frivolity in Julie and Julia and Mamma Mia!. Most noteworthy in It's Complicated is she seems to be at her most comfortable, ameliorated by her beauty losing porcelainization; she's a banner announcing she loves the skin she's in.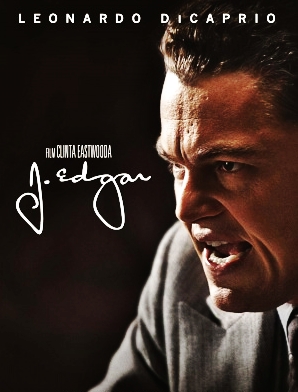 Clint Eastwood's noirish-tinted J. Edgar is one of those very decent non-linear jobbies not too difficult to follow while you remain sure it's Leonardo DiCaprio as Hoover. Due to constant time shifts, DiCaprio's drag goes through various physical changes and they wouldn't be at all dislodging if he didn't frequently look like someone else who's also famous. Just as you're feeling convinced by the performance, there's the sudden specter of Philip Seymour Hoffman; as an accidental shift of concentration, it's annoying. DiCaprio is actor without much fear; he takes on Hoover's sexual identity crisis in a manner prescribed by the closeted but factual fear-of-exposure times. Like his clean freak Howard Hughes in The Aviator, he stays tightly within the borders of the material provided. They are not the same mask but they are companion pieces; using the idiosyncrasies of the famous men with mother problems as character origins, DiCaprio's ploughing whatever depths to turn the portrayals into plausibility. And in both he puts on quite a show, including another—though less showy—appearance in front of Congress. The debate is whether his method and not his overall performance, particularly here in J. Edgar, is the more fascinating. (Method being a less dirty word than the Meryl Streep "process.") But our finer actors are expected to deliver more, and the dependence on prep and apparatus often the price when they're doing the famous covered by the media. If DiCaprio's Hoover is safely removed from mimicry, it's not because the script by Dustin Lance Black (who also wrote Milk) transcends the basically sketchy bio with opportunities for clarification. The controversial as well as private moments during Hoover's time are given the sinister, dichromatic atmosphere of a Confidential version of a yesteryear All the President's Men and about all a viewer can surmise from the focus is the distracting over-compensation by 31 makeup artists working diligently to age Hoover and assumed lover Clyde Tolson (well played by Armie Hammer) becoming deterrent in reassuring us about the cinema adjuncts we're watching. Other than Hoover's physical fight with Clyde, the dictation of a letter of vituperation meant to be sent to Martin Luther King, and Clyde privately admonishing Hoover over his exaggerated biography, Eastwood, who also wrote the score, handles the tabloid-leaning fodder with ambivalence. No one leaves J. Edgar knowing more about him.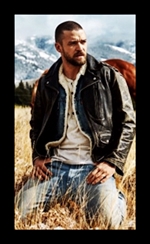 WHO IS THIS GUY? Watching Justin Timberlake's performance at the 2018 Super Bowl, it finally hit me: he has no self-identify as a performer; he wants, maybe desperately, to be adopted as transmeister of rap, funk, hip-hop and honky cool. Didn't find anything flagrantly objectionable about his singing and dancing, other than as hard worker he's like ZzzQuil. Something the New York Times music critic said about him rings true: "We are now approaching the 12th year of the national delusion that Justin Timberlake remains an essential pop star." What many of us experience when Justin's in range is our radar cranking up. He tried in Friends with Benefits to deal with what the microwaves have long transmitted: his character is questioned twice if he's "sure he's not gay." Allowing the acknowledgement of audience intuition to come into play, having been around since at least the heydays of 'N Sync, during which his fellow group members also thought he was, and reasserted when the swish alarm goes off in both FWB and The Social Network. Frivolous to say his loose cheeks ambiguity doesn't matter; in our intense social media world violating privacy, everything somehow matters. During the halftime show and in listening to his album Man of the Woods, our radar is picking up the more critical issue—he's manufactured. Our sense of his lack of realness is central to our responses to him; his scarcity of originality points us in other directions. Healthy-looking, he escapes physical comparison to Michael Jackson and Prince while stealing their Juicy Fruitiness with second-rate Usher terpsichorean flourishes. In "Can't Stop the Feeling," for example, Motown is modified as updated Disney hipster bubble gum (and soon borrowed by Pepto Bismol in a commercial featuring three male dancers in shocking Barbie pink jump suits); it gets very sticky in the echo chamber of yesteryear. This in part explains the heavy batch of negative reviews of his halftime gymnastics, and in part the less than happy reception his album has received: we're still waiting for Justin's comingout—as whoever the hell he is. His long list of musical accomplishments and accolades would be impressive if not for the mirage: once the curtains close on his pansexual vibes, he pretty much disappears from memory. For casting agents, the illusiveness exacerbates efforts to find the right parts for him. Of his movies to date, Bad Teacher is more in tune with what the NYT calls his "lightly carnal" persona; when dry-humping Cameron Diaz, his idiocy recalls Marilyn Monroe's twerpy love interest Tommy Noonan in Gentlemen Prefer Blondes. And not a bad thing—Justin may well be the modern variant of the doofus space cadet sans the THC factor who wins us over. (And like John Cusack in The Paperboy, he has the guts to show seepage.) No stretch at all to say he'd have been preferable to Ryan Gosling in La La Land. Currently lacking gravitas, he's clumsy in dramatic parts, yet he survives In Time and its ticking digital arm clock, helped plenty by Amanda Seyfrieds's Anna Wintour kewpie-dollishness. A future role for Justin could be S.C.'s Lindsey Graham, the feminazi of the Senate. With his preferred emphasis in sensual black pop culture, perhaps he could hook up with Tyler Perry to make the long overdue musical covering a few dozen shoovgie classics. Isn't unimaginable the level of concupiscence he might bring to Earth Wind and Fire's "The Way You Move," or how infectious could be a white bongo fever for Stevie Wonder's "Another Star." As a postscript of sorts, there's some good news: Justin's Jordan IIIs, worn during the halftime show, sold out. We're not sure if audiences have recovered from his attire, which suggested a hick-hop survivalist lost in the Minnesota corn stalks. They might have been more forgiving if he had worn what we see in the above photo, taken during the shoot for the cover of Man of the Woods. The message the picture imparts is clear: this is the most butch the braspberry's ever been.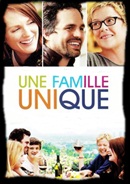 The Kids Are All Right never really gets to the issues raised and why should it with such a copout title? By default the movie wants to explore much more the subtext of the D.H. Lawrence theme of the fox in the hen house and examine much less the not-so-subtle propaganda of a lesbian couple having two healthy kids courtesy of modern procreation. To deepen their commitment to each other they decided each will have a child from the same anonymous sperm donor. Even the most liberal among us can see how the psychodynamics of the lesbian bondings are getting sticky, which is why director Lisa Cholodenko has all but ignored them. And because they're brushed off, the audience not lesbian is likely to see Mark Ruffalo, the donor to Annette Bening and Julianne Moore as less sexist than sympathetic. In a super user-friendly performance as one of the best supporting acts of 2010, Ruffalo is more victim than predator: it's apparent he's a goofus—he doesn't grasp the web he gets trapped in—but he's not amoral or indifferent or cruel, he tries to respond to the complexities his donations have unwittingly set up. And because "his" kids are not all that mature, either, they're unable to deal with the consequences of their curiosities and the inevitable laws of desire creating the movie's crisis. Non-flannel sapphists tell me they're turned on by the fox's fleshy sexiness—they too would fall into lustful fling the same way Moore does, validating the Lawrentian maxim that all but hardcore butches surrender to the real thing. When Ruffalo attempts to make amends, he's so harshly rebuffed we end up rooting for him. Not difficult for us because once again Bening is doing yet another variation of what she's famous as well as infamous for—playing a cold ass bitch. In a sequel, after the kids have lived a bit more and discover what's missing in their twin moms, they'll likely stop by Dad's restaurant for a real meal. If not, they'll probably become the subject of a future episode of Law and Order: SVU.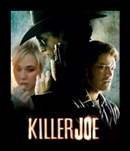 When the National Society of Film Critics awarded Matthew McConauhey its 2012 best supporting actor honor, many news outlets initially avoided mentioning he won for two movies—Bernie and Magic Mike. Concentrating on the latter, the inference is the society savored more his flash and brushed off how he smacked of repugnancy as the camera moved in on his slimy sexuality. And what he does in Bernie is overshadowed by the real citizens of Carthage. This leaves Killer Joe, made in 2010 by William Friedkin in about forty days and, after nearly interminable wrangling over cuts to avoid the NC17 rating, finally given an American release in 2012. Whatever the NSFC excuse in failing to mention it, K Jis McConauhey's real pièce de résistance; when "feeding" the incomparably trampy Gina Gershon, he's so audacious Chicago critic Don Selle remarked for all of us the red-hot fearlessness, "There's no actor who can hold his jock strap." Filmed in Louisiana, the trailer park trash milieu of K J is insufferable in its accuracy. The double wider with its wood shingle moldings permeates with hickster amorality, contagious enough for Thomas Haden Church to succumb to what could be termed an act of filicide. Can't be the only one who's always had a strange soft spot for Gina, the current combo of Gale Sondergaard and Gloria Grahame as Cobra Woman. Seems perfectly natural for her to get slugged every now and then, and equally natural for us to watch with an ever-smiling lack of sympathy. Arguably it's not disguised misogyny justifying the guilty enjoyment, it's Gina's specialty as unremitting bitch who grants us permission. No trashaholic can resist.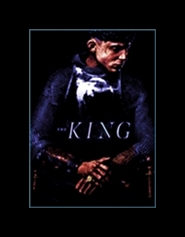 After Timothée Chalamet's sexual frolics in Call Me By Your Name, during which we're prompted he's quite the intelligent young actor, fluent in languages and a decent musician, where can he go to extricate himself from a peaches & cream Italian Xmas? To the 15th century, as Henry V in The King, a non-blank verse edition of Shakespeare's heavy chronicle. Resembling the short-lived monarch in his youthful thinness and monkish bowl cut as depicted in known drawings and portraits, Timothée uses his voice to give himself authority; he does this by mostly speaking low, sometimes so low the volume button has to go way up. He deliberately disregards the fictitious traps director David Michôd co-wrote with co-star Joel Edgerton (Falstaff) on the way to the Battle of Agincourt. Their fabrication doesn't stop even in battle, as the Dauphin (Robert Pattinson) slips and slides to his own demise. We're also informed by Henry's future wife Catherine of Valois, daughter of the defeated and psychotic French king Charles VI, that her father would never be so calculating as to send an assassin to dispatch a usurper. (Explaining why Sean Harris, the infamously itchy Micheletto in Jeremy Irons's The Borgias, will be.) A cheap cleverness sneaks in when Falstaff is referred to as Sir John of Newcastle and not John Oldcastle who in fact was Henry's friend until he mounted a rebellion and was later hanged and then sent aflame along with the gallows. He was never at Agincourt and why he's in this tale seems to center on Edgerton, if we judge by appearance and imitative voice, issuing tribute to Orson Welles as weather forecaster. With no big names to pay millions to, the budget is too conspicuously controlled: The battle's mercilessness is limitedly exhausting; the sets and costumes inordinately negligible; the musical chorus weak; and, as with so much of digital filming these days, leaving unfulfilled the desire to satisfy our Technicolor privation. For balance, there's one efficacious beheading practically a close up. Shot by Australian Adam Arkapaw in the large screen format of Arri Alexa 65 and running for two hours and twenty minutes, having been cut down from three and a half, The King oddly labors not to be the epic we'd prefer and need in order to receive a satisfying wrap. Instead, Timothée is given a hands-holding bit as if it were the end of episode one.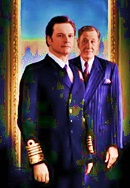 Contrarian Christopher Hitchens seldom disappointed: at Slate.com a short time prior to his death, he wrote a few good things about The King's Speech before spewing his objections to the script giving Winston Churchill words he apparently never spoke. (Has to do with whether he kissed the despicable ass of Edward VIII and not Bertie's, when in all likelihood he kissed both.) Hitch did a second piece going at screenwriter David Seidler for daring to question him and for glossing over or fouling up other facts. Valuable energy wasted for Hitch's fading recovery because the intelligent viewers he wrote for aren't watching the movie for spot-on accuracy, they're watching the acting duet of Colin Firth as George VI and Geoffrey Rush as Lionel the speech therapist. I'd posit the history on the periphery is too condensed to be bugged by; if there's a more valid bitch it's the highlights interfering with our involvement with the future and brief king and his presumed interloping friend. (Lionel wasn't an intruder but the envious snots despised him as one.) All we really want to do is to get back to Firth and Rush who create genuine exhilaration out of their miniature class warfare. The genteel grenades lobbed at each other are at first breaches of and demands for proprieties and rules, graduating to weapons of inferiority—inflicting insults for one's weaknesses, for the other's lack of social status and professionally unrecognized expertise. When apologies are called for, a royal rebuff leads to introspective regret and eventual mutual respect. Firth's evocation of George's impedimenta—not just in speech but also in the emotional triggers and stress factors—is irreducibly art, just as Derek Jacobi's I, Claudius and Glenda Jackson's Elizabeth R are examples of history as art. These are also portrayals as avouchment of life despite the curses. Firth eclipses his predecessors in one regard—he's heartbreaking, real with audience-empathizing fears from his very first scene to his nearly last, without us feeling compelled to well up. (And if there are drips, add them to Firth's triumph.) One of the blurbs for Rush says he "chows down on...a feast of a role" and while I'd hesitate to use the verb, suggesting less than what he achieves, the banquet he serves is equal to what he consumes. Helena Bonham Carter's royal "ma'am as in ham" is another of the actress's sneaky winks at egalitarianism, nicely sympathetic and likeable, the opposite depiction of what is conjured in The Crown. The squawks still echoing from partisans for The Social Network are over director Tom Hooper winning the Oscar and DGA honors as safe conformist choices—knowing too comfortably the British blue blood territory, having guided Helen Mirren to deserving acclaim for Elizabeth I—but a movie about the honor and trust in friendship is preferable to one embracing theft, betrayal and greed as Randian values.

Ridley Scott's "director's cut" of Kingdom of Heaven is such a vast improvement over the original theatrical botch in just about every way that it's a new movie. Not a great one but indisputably a great roadshow and this may matter more to the intended audience. Just as Gladiator plagiarizes The Fall of the Roman Empire, Kingdom steals from El Cid and though Scott barely acknowledges the lifts, lovers of Sam Bronston's epics easily recognize the covert tributes. There are enough roadshow highs—grandeur, music, romance, villainy, a deeply moving finale—in Gladiator to forgive its atrocious editing and crappy CGI. In Kingdom, changing the locales of Spain in El Cid to Jerusalem and the Crusades, it's still Christians vs. Muslims and still a subsidiary story about a piece of ass rivals fight over. The appreciated difference is agnosticism replaces religious zealotry. It's a safety net, a welcomed relief to avoid being propagandized—the reluctant knight (Orlando Bloom) fights to save Jerusalem as an open city for all faiths while his equally worthy opponent Saladin (Ghassan Massoud) fights to take back the city as punishment after a band of Christian infidels instigated a bloodbath to break the uneasy peace between the faiths. And it's why the movie is despised by mostly dummy Christian bigots: Scott and first-time screenwriter William Monahan refuse to take sides, though they aren't remiss in giving us characters who, via Monohan's prescient dialogue, comment about the forever folly of whose God is better. Foremost, Kingdom of Heaven is both imposing viewing—the screen fills with sweeping imagery by John Mathieson satisfying a hunger for spectacle and beauty with becalming blue and tan hues—and uncommonly good listening, with Harry Gregson-Williams' eclectic score infusing the atmosphere with original composition and borrowings from Bach, Luis Delgado, Raimon de Miraval, Jerry Goldsmith, the blends of which spark remembrances of celestial Roman Catholic chorals and far away moody Arabic incantations without the xenophobia. The scenic warfare is intelligible, too, something not fully defendable in Stone's otherwise involving Alexander. When Saladin's first onslaught begins, the deadly fireballs slam and explode in the night yet Jerusalem holds; as his siege towers are deployed to breach the city's walls on the second and third day of assault, they move like Lucas's Imperial Walkers and receive similar fate when the defending knight unleashes his counter punch. Saladin cracks a Mona Lisa expression in deference to his foe's efficiency. Because Bloom's Cidish knight can not go into battle without a woman's love, Scott restores all of the romance Bloom has with Eva Green as a Sophia-like queen cut under orders from 20th Century Fox executives. (Those shitheads contended viewers wouldn't be interested, making the execs responsible for audience ambivalence and poor box office during the initial release.) Green, the classiest and brainiest of James Bond lays, is given a series of medium shots and close ups taking viewers back to Sophia's Chimene and, while also calling forth French sisterhood lovelies Isabelle Adjani and Sophie Marceau, she's a stunner in her own right, an exotic mongrel with Algerian, Spanish, Swedish and Turkish blood lines. She supplies the angst Bloom intentionally lacks, since Scott and Monahan want to keep their major character stable and neutral. Bloom achieves this using a managed, suasive monotone. His lengthy 12th Century hair needs a wash but doesn't negate a growing amativeness; in a loosely fitting white tunic, he swaggers on his way to give Eva a good leveling. Ghassan Massoud is mesmerising casting as Saladin—the magnificently foreboding face balancing the peculiarity of a missing chest. Liam Neeson, Jeremy Irons (who knows how to growl a command) and Edward Norton as leprous King Baldwin provide ace support. Almost all epics, including those mentioned here, never quite deliver accurate history as directors and writers are habitually unable to marry their expensive indulgences with facts far more worthy; it's the scourge of the specific medium and what helped doom Bronston. (Christopher Plummer dishes out examples of why in his Inspite of Myself.) But makers and lovers of roadshows are overtaken by the sheer madness of the spectacular and mega-thrilling blast of effects; at the expense of biography, they're into the viscera experience of recreation. And the simpler the story the better the response: Alexander, for example, is too Gordian-knotted in its non-linear structure to appeal to those who got their jollies from Gladiator and Russell Crowe's foxy calibration, just as the complicated tribal and geopolitics of Lawrence of Arabia don't move general audiences nearly as much as the triumph of good over evil culminating with the chariot race of Ben Hur or the struggle for freedom from oppression in Spartacus. Kingdom of Heaven is somewhere in the middle—gruesome enough to sate blood thirst for war hammers slammed into heads and pre-ISIS decapitations, lavish enough for reserved seat addicts to feel the resurrection of Bronston, and very satisfactorily unafraid to remind viewers of the murderous infantilism of religion.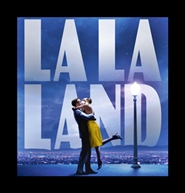 Don't get it: What's the big fucking deal about La La Land? At max a decent and then tiring stab at pretending to be a tribute to Singing in the Rain and An American in Paris, a salute to the whimsy of The Umbrellas of Cherbourg and a nod to the energy of Hairspray (in attempting an alleged spontaneity during the freeway opening). Ends up reminding us, as do other movie musicals in which there are no major performers who sing or dance professionally, we're trapped in an ambivalence not of our own choosing. Making it high-risk for viewers is the lack of genuine sparks between Ryan Gosling and Emma Stone. Director Damien Chazelle brings together two talented actors for the slowly revealed intention of keeping them apart. Reality is a dangerous ingredient to use in a musical expecting us to accept alternative fantasies as consolation, to soothe the presumably brokenhearted in much the same way the grand stairwell postscript works in Cameron's Titanic. With one critical difference: while we needed Kate Winslet and Leonardo DiCaprio as idealized romantics to help recover from the ordeal, in La La Land we're glad Gosling is rid of Stone. Confirmed by the croaking of "Audition" as an arietta, she's the antithesis of musical heroines. Hasn't there been enough damage done by designed imperfection in musicals? Evidently not: Chazelle is the youngest award-winning director still ditching classes in aesthetics. His music choices aren't fully shaped to the contours of the story—most of the original material is tentative, repetitious, half-assly trying to break out as melodic and memorable. The mediocrity of the rhyming in the songs is crushing; it's freshman year music school. We need bang in this musical big time, and the only time we get it—the only time the movie comes alive—is when John Legend arrives and our blood courses to his "Start the Fire," complete with a riff as bastardization of pop jazz in SRO dance form. It will be used, however, to badger Gosling who doesn't want to sell out, who longs to be—who'd have guessed?—a jazz purist. The smart part in this second-rater is Gosling's maturing acceptance of compromise to achieve his dream. In contrast, his co-star "born in Paris," with no discernable proof of success other than to be recognized in a studio lot eatery, hitches up with a boobtube staple. All too redundant Chazelle is stuck in adolescent fear over the waning of his beloved genre: La La Land is yet another repeat semester, following his two term failures Grand Piano and Whiplash. Tracy Turnblad would call him a retard crusader.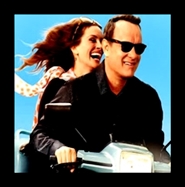 Is Larry Crowne any good? If I said the movie was better than its legacy—click here for the details—it might sound like revisionism, yet, in deciding to take a second look to satisfy myself it's really worth watching and not as a curiosity, it got funnier. There are risks for Tom Hanks and Julia Roberts together in a very small movie: do they play "small" so as not to allow their matching fame to overshadow everything else and hope audiences buy it? Do they play "big" as in dominating the picture so we'd forget their characters are, in Charlie Wilson's War, a showy politician and a Houston socialite/media airhead? (They're entertaining but not at core believable as anti-Russian operators covertly arming the Afghans in the early 1980s.) They move to the middle in Larry Crowne, using their fame to keep us interested but don't allow themselves to dominate except by their uncommonly likeable presence. As luck has us, Roberts's character isn't someone who wants to be too friendly—she's a community college teacher with a "Boozilla" attitude up the kazoo: she's super eager to cancel her classes in public speaking if there isn't the required ten student minimum in attendance; she's not up to snuff with pop culture—unaware of the difference between Star Trek and Star Wars; she doesn't know how to turn off the MapGenie in the car; she's disgusted by her husband's porn addiction and gets angry with him when he knocks her for not having big knockers. She uses her edginess almost imperially, by and large in the classroom where she can hold reign, being bell-ringer impatient and curt, probably wanting to laugh yet withholds. Having another "demon rum" hangover, this time from a previous night's unplanned outing with Hanks, she enters the classroom wearing evidence-hiding sunglasses and must offer an apology to him, daring to ask for his discretion, as her standing in academia could be jeopardized since he is, technically, a student. After those Robert Langdon talkathons, that does seem a reach, but no one does Everyman like Hanks, this time facing the ever-changing vicissitudes of the dangers of steady employment. Larry doesn't blame anyone for his lack of higher formal education, which is the said reason he was let go because without a degree he couldn't be promoted at U-Mart. Entering college for the first time, he enrolls in two courses we're aware of—Roberts's and George Takei's economics class. Using his ingratiation, an inexhaustible asset, Hanks gets us to swallow a large portion of the role. (Only a few times in his career has he failed to win me over: not as you might think in The Bonfires of the Vanities but his stint as a death row corrections officer in The Green Mile and his immigrant trapped in Spielberg's The Terminal.) A few extra gulps are required when Hanks the director loses track of supporting act Bryan Cranston, who buffed up and bleached his teeth, and when as co-writer he allows himself to get an A+ for what at max is B+, though the George Bernard Shaw quote is sufficient as well as politically prescient to forgive him. And a big gulp over Hanks's magnanimity about the ten student minimum: there's one whose face, voice and mannerisms conjure a shadow we don't need. Always the nicest of the nice, he gives Takei and his sonorous voice a very amusing turn. Also Rami Malek as a goofus, seven years before winning acclaim as Freddie Mercury in Bohemian Rhapsody. Postscript: Larry Crowne is substantially more endurable than the 2022 Roberts-Clooney Ticket to Paradise.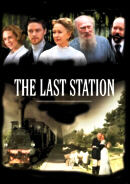 TOLSTOYS IN WAR: For a century Leo Tolstoy's wife Sofya had been thought to be a harridan who wanted nothing else but to control her husband's estate, including the coveted rights to his writings. The vitriol heaped upon her came partly from Leo himself, because he believed she was more interested in the privileged life he claimed so revolted him and was disinterested in a philanthropic distribution of his works to be parceled out by the Tolstoyans, a cult obsequious to the max in attempting to gain copyright control. As history shows, the Tolstoyans did the most lasting damage to Sofya's credibility, surreptitiously reporting to the Russian press supposed scandals she was involved in and the real fights she engaged with Leo. (They were, even in the last years, a very lively verbal couple.) Because Leo was the country's most celebrated writer, the press and photographers were almost always ensconced nearby, reporting tidbits consumed voraciously as gospel, when in fact the taller tales were not only untrue, they would otherwise be actionable as libel and slander. Some of the gossip had grains of truth: Sofya was locked in vociferous battles with not only her husband but also her one of her daughters over the ownership of literary rights, all the fights based on her valid suspicions the daughter and especially the Tolstoyans plotted to convinced Leo to change his will. And the daughter did intervene to prevent Sofya from Leo's deathbed. All of this is the stuff of Michael Hoffman's The Last Station, adapted from the factually-based Jay Parini novel. With Christopher Plummer as Leo and Helen Mirren as Sofya having a grand time chomping at the bit—theatrical in the best sense—the movie's highest merit is its fairness. Most of the legend, hoopla and nastiness surrounding Leo during his last days come into view, as does a balanced portrait of Sofya's urgency to control what she and we the viewers feel she has the right to inherit. Mirren's portrait of a wife watching her family being deprived of a just inheritance is built on frustration and urgency, on a lifetime of humiliations and betrayals Leo inflicted, on her intimate knowledge he was a world class hypocrite. It's obvious why Tolstoyan Vladimer Chortkov (Paul Giamatti) wants to rob Sofya of any claim to copyright—the supposed philanthropy would enrich him as head of the organization doling out world-wide rights. But Sofya's claims as famous aristocratic wife, editor, and copyist (she transcribed War and Peace seven times) were formidable weapons to challenge Leo's will, which she did and the Russian Senate decided in her favor in 1914. International observers took note and in time governments elsewhere altered rules of copyright to help protect heirs from charlatans.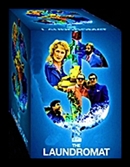 Starting out as a semi-satirical tutorial about the Panama Papers scandal, Steven Soderbergh's The Laundromat proceeds to become a humdrum version of a complicated maze roving narrators Gary Oldman and Antonio Banderas as effete scoundrels try to unsnarl. Absent entertaining repartee and believability, they don't click as the odd couple, especially with Gary annoyingly elevating a Germanic voice. Like all the other movies about financial shenanigans, the core message is predominantly male vultures devise infinite schemes to get away with screwing us, though the director supplies a few bad ass broads as equal opportunity corruption. For a while we're wondering why Meryl, dangerously close to mirroring Melissa Leo again, signed on; the answer, which attuned Streepists detect, manifests into a G-rated striptease as lecture.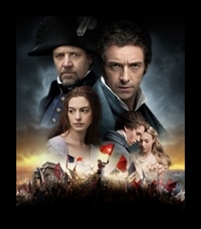 One word covers Tom Hooper's Les Misérables—interminable. On stage, the musical is robust, even explosive in energy as it builds to a finish propelling the audience to emotional camaraderie. Watching its swirl of superbly choreographed blocking, in no way hampered by its big cast and multi-use sets changing like "transformers" before our very eyes, Victor Hugo's material remains moldy, just as it does here and in Claude Lelouch's 1995 version with Jean-Paul Belmondo and the 1998 Liam Neeson/Geoffrey Rush job, but not the narrative score: every song feels like a climax, each one stronger than the one before. (If you've been lucky enough to also see a first-rate non-English version, the music transcends language.) In Hooper's movie, the songs are anti-climatic; as the camera closes in on the principals—Hugh Jackman, Russell Crowe and Anne Hathaway—the epic tale queerly loses its intimacy when we can't help but notice these performers are trying too hard to get the songs right and, worse, they don't have the kinds of voices we want to hear again after hearing them the first time. Applaudable everyone is (reportedly) singing and being recorded on set; more applaudable would be to have voices making the music stirring and memorable. What Hooper has done to Jackman is an offense to the genre of musicals but the larger crime is what he's done to Crowe, used as a billboard advertising the urgent need for a dermatologist. Constructed in England, the French settings feel British—like a remake of Oliver by Tim Burton, complete with the "Pick a Pocket or Two" duo Helena Bonham Carter and Sacha Baron Cohen. Though the sewer sequence is over blessedly fast, it nevertheless makes many of us want to disgorge, the one persistent reaction throughout this travesty. As for the propensity toward ZitVision, a perceptive member of rec.arts.movies.current-films wrote of Les Mis, "This might be the first screen musical that looks good on an iPhone."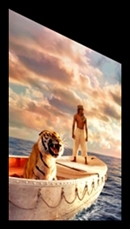 After the rush hour CGI of the Star Wars prequels, and Roland Emmerick's fantasies from ID4 to 2012 to White House Down, to say nothing of the overloaded Lord of the Rings triology and the comic book extravagances, I'm looking for the fastest exit from the expressways of fakery. Decided not to use an off ramp for Life of Pi, primarily due to Ang Lee as esteemed helmsman, but it wasn't easy. Started squirming while waiting for Richard Parker's fashionably late appearance from under the tarp, though the computer whizzes do well in making him look real—except for his walk on the sands of a Mexico beach—and they and cinematographer Claudio Miranda provide striking visuals enhancing the wonders of nature. And pushing the obligatory fostering of faith: we're nudged to believe a higher power guides Pi and his survival skills. When so much diligence is applied to creating a journey without an emotionally rewarding finish—the last portion chatterboxes away much of the preceding beauty—all I think about, between longings for the hugs in Ballard's The Black Stallion, is how did Pi handle Parker's piss and shit?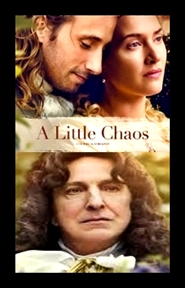 Don't remember how A Little Chaos got on my Netflix queue. Never heard of it. Maybe I needed a Kate Winslet fix, and noted Alan Rickman directed, so why not? Consider myself fortunate to have watched the costumer about a week before he passed, being able to enjoy him without the attachment of the Grim Reaper. He's the right image of poofy Englishman to wear the wigs and embroiderings of Louis XIV; borrowing from Sydney Morning Herald's Robin Powell, he's "drolly"—the bon mot panache part of his DNA. (As is his famed antagonism, though not on display here.) Rickman's intent in directing a story about a 17th century woman landscape architect is to give smart women of the time a long-denied prominence, eschewing the norms of emission receivers and bosom decoration. Contrary to known fact—and with the fast interjection of falsity as integral to the movie's entertainment value—Kate is made the central designer of Versailles's Grotto of Thetis. Throw in her romance with real creator André le Notre and it becomes a feminist fancy conceiving Matthias Schoenaerts's André submitting to her talents. (The "updating" reminds me somewhat of Caitriona Balfe's Claire in Outlander—the lead fems are fighting not to overstep their improprieties and modernity.) Flashing a few creepy Streepy associations early, Kate quickly refocuses and shows her stuff; unlike Streep, she's not insistent on chiseling her character to death. Schoenaerts is a slightly emaciated Viggo Mortensen. Could use more of Jennifer Ehle as Madame De Montespan, with whom Louis had seven children. Relishing a career playing fops, Stanley Tucci is Louis's brother Philippe I, Duc d'Orleans, with yet another flashy ring on his finger.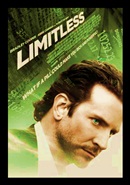 The provocative hook of Limitless is the use of a drug unleashing our access to the full ability of the brain, which scientists claim we exercise maybe ten per cent on average. (If weighed by what's observed in politicians, it's substantially less.) More intriguing—it's also a pill permitting recovery of our buried memories and vast storage of data we'd likely never otherwise use, something in real time the pharmaceutical companies are already developing. The movie pill's additional benefit is its powers coming on at an accelerated pace—within a few minutes after taking it. So if you're in a situation in which you're endangered, the pill's advantage in coming on fast is to be able to outsmart or outfight your foes. Bradley Cooper's the pill popper who goes on quite the ride and for a while he and the gimmick keep the movie speeding along until he's run out of the pill, on the run from his foes, and starts having withdrawal symptoms. But Brad doen't want rehab, not while realizing success, so he's got to figure out solutions to replenish his coveted magic potion and consume it with an acquired discipline. The rest of the story's about whether he'll succeed or crash.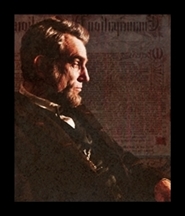 Accepting his Oscar for Lincoln from presenter Meryl Streep, Daniel Day-Lewis joked he was also in the running for The Iron Lady, which got plenty of laughs because the movie industry is well aware these two actors incessantly study for and then in most cases hermetically seal themselves in their roles while filming. This assiduity has harmed both: managing to convince plenty of critics and award voters they're the best actors currently working, many detractors believe they're cunning poseurs. Can argue semantics of acting, but if we don't feel the characters they've spent months preparing to play, what's the point? Detesting his bionics in The Unbearable Lightness of Being, The Last of the Mohicans, In the Name of the Father, Gangs of New York, There Will Be Blood and Nine, minimally tolerating him in The Age of Innocence, and admittedly unworthy to sit through My Left Foot, I was wary about what he'd strive to do in Lincoln. Obvious he'd be helped by his own height and thinness, and by makeup artists who've managed to keep him from looking overdone, and obvious too he'd be encased in all the richly dark peripheral apparatus, and, like Meryl in her monument building, he'd construct the voice. Yet, if everything grinding one's ax about his preparations is present as awareness on film, and it is, as it is with Meryl in The Iron Lady, none of it this time dominates. What's been sorely absent from his characterizations is liking them and at long last he has affection for someone he's playing and uses it, perhaps to his own astonishment. Though his actor's calculations remain strong, the sometimes unbearable ego as showoff is in check; the serious charm of political machinations he uses as Lincoln to paralyze his political opposition feels as if it really belongs to the president. He's facilitated by Steven Spielberg directing in absolute deference, causing carpers to attack Lincoln as a C-SPAN-like docudrama laden with speechifying by Day-Lewis, Tommy Lee Jones and, too lopsidedly, Sally Field. (Began to dread every time she opened Mary's yapper.) Written by Tony Kushner, designed by Rick Carter and photographed by Janusz Kaminski, Lincoln owes its lineage to HBO's John Adams, easily the most literate entertainment on American history produced thus far. That's a good thing. The disquiet isn't: Day-Lewis in Abe portraiture appearing on the covers of Time and other magazines and websites as moral instructiveness, inevitably the intent becoming a weight heavy enough to nearly disable a sustained enthusiasm. Once Day-Lewis is accepted, we realize, reluctantly and out of ignominy, the one major change since the Civil War is color. The Grays are now the "new and improved" Reds.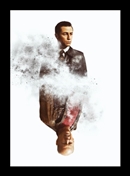 For Rian Johnson's Looper, Joseph Gordon-Levitt spent somewhere between 2 and 3 ¾ hours daily in the make-up chair getting a nose piece, upper and lower lips, reformed eyebrows, contact lenses to change eye color and had his ears pulled back so he would resemble a younger version of costar Bruce Willis. Though getting close to Willis's voice, his overall transformation is less than successful; the brows might be at times too freaky close together, and not infrequently he hints at Kirk Cameron as MSNBC political analyst Julian Epstein. What's unintentional with the makeup design is he's very nearly morphing into the leading candidate to play the racy life story of the late Laurence Harvey and it's this factor which makes him unexpectedly watchable. As an actor, he's fitting as a dispatcher, emotionally removed, but he doesn't save us from quickly wanting to dismiss the plot, as it isn't complicated as it is over-stretched and sometimes confusing. However, he's aided enormously by Emily Blunt whose acting exceeds the requirements of the script. The child actor Pierce Gagnon's perceptive articulation compels and humors, until he turns into The Omen's Damien as Carrie. Johnson was kicking around his idea for Looper for more than ten years and in the long development it appears what influenced him the most is Inception; the difference being the former uses "time travel" as center device while the latter uses a form of "dream travel." Looper is not the overblown technical accomplishment of its inseminator, nor maddening in grasping plot, but its own proficiencies, on a smaller scale, are commendable. With locale lifts from North by Northwest and Signs, Looper has won praise from the critics and a few prizes as best original script. Original I'm not so sure, an agreeable time-waster it surely is.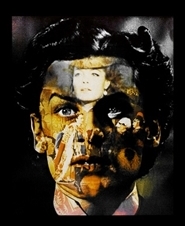 DREAM QUEEN: Luchino Visconti's Ludwig arrived in America in 1973 highly butchered—cut from 238 minutes to 173—and then shortened to 156 minutes for cities outside the major metropolitan areas. Ending up on TV—on Bravo, for example, when it used to aired quality presentations—was a badly faded three hour edit. Finally an adequate 2008 DVD was released as close to a full version as we're likely to get until a future Blu-ray edition. To a degree the regret of what's missing is over: Ludwig is, upon reëvaluation, Visconti's least unsatisfying big one among his biggies. At roughly four hours, there's a vision of both Der Märchenkönig and his fantasy kingdom, an honest attempt to get his adult life right, and it has intriguing performances by Helmut Berger as the royal pansy and Romy Schneider playing Elisabeth of Austria who didn't fully emerge in the previous botches. An immediate qualifier: "vision" here is used to convey Visconti having tried to hold a specific view without his chronic meandering often leading to disassociated set pieces. Because he stroked out during the movie's making, there is some slop, primarily the various narrators who come before the camera to provide clarifying details absent in the narrative. The customary sluggish, lingering style of the director is as paramount as in any of his other epics, yet in this outing it holds a stronger fascination; his obsessions with Germanic degeneracy and flamboyance—not just in the fairy sexuality but also in the real fairytale folies de grandeur—are stars in their own right but appropriately integrated into the storytelling. In rotting teeth from bad hygiene and lot of sweets, Helmut's Lud has moments: often resembling the queenly king and exhibiting a natural flair for the imperial outfits, his effeminacy is finally fitting; he knows how to caress a lover's hair, he's the right personality to go tripping through the Grotto of Venus and walk across the floors of the heavily bedecked antechambers as if he's wearing lifts. Usually funny in his loon roles elsewhere, he still gets laughs early on but he's surprisingly well-paced moving into the stages of psychosis. (You almost accept the characterization, which in itself is quite the accomplishment.) Romy shares with us what a ball she's having as she laughs her way through Lud's castles, grounds and the ludicrously vulgar hall of mirrors. In The Swan King, author Christopher McIntosh speculates Ludwig's "primary madness" may have been brought on by syphilis (about which there's a paucity of cited proof) and he's cautious about the king being murdered in a conspiracy and equally conservative about having committed suicide. Little doubt the politics surrounding the effort to remove him from power—the infamous "deposition" to determine Ludwig's compos mentis was, according to current historians, conducted without him—had much to do with not only his alleged insanity but also the sexual proclivities and the growing financial burdens his addiction to castle-building put on Bavaria. Presently, without an exhumation, there are no concrete facts about his death other than having found him—with "a dark, domineering, almost tyrannical expression" on his face—in the shallows of Lake Stamberg. Official cause of death was drowning, though the autopsy recorded no water in his lungs. The mythologies surrounding Ludwig and his dream building have been advantageous to German coffers: his fantasies are visited by his countrymen and international tourists in the millions. No one who has been to Neuschwanstein, despite its depressing Teutonic interiors, has ever walked away under-whelmed by its magically wondrous setting, made even more splendiferous in the snows of winter. The Dream Queen bequeathed a lasting amour propre.
Text COPYRIGHT © Ralph Benner 2008, 2009, 2010, 2011, 2012, 2013 , 2014, 2015, 2016 All Rights Reserved.