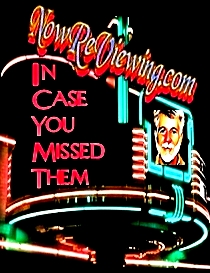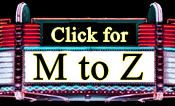 The Man Without a Face
McCabe & Mrs. Miller
Mickey One
Mrs. Soffel
Monster-in-Law
Mosquito Coast
New York, New York
Places in the Heart
Play It As It Lays
Please Don't Eat the Daisies
Portrait in Black
Pretty Poison
Queen Margot
The Remains of the Day
Shirley Valentine
South Pacific
The Sundowners
Sweet Smell of Success
Thunderbolt & Lightfoot
To Kill a Mockingbird
Torn Curtain
Under Milk Wood
Up in the Air
Vertigo
Vicky Cristina Barcelona
Wagner
Wild River
WUSA
Young Victoria



First a New Yorker article and then an expanded nonfiction book, Susan Orlean's The Orchid Thief is an unexpectedly captivating biographic sketch of John Laroche, who was arrested for stealing orchids from Florida preserves (as a means to bring attention to endangered species), that turns into a chronicle of the power of the flower. It's also the type of story that screen adapters distress over because they can't lick its inherent informational structure. So screenwriter Charles Kaufman, already the critics' darling for Being John Malkovich and Eternal Sunshine of the Spotless Mind, earns praise and honors for doing what countless numbers of authors have deplored—turning an original work into a tall tale of sex, drugs and violence. In this case, into a less amusing Romancing the Stone not very cleverly entitled Adaptation. (Orlean had misgivings about the script until she found out who would play her.) Once we wave the flag in defeat trying to get past the two roadblocks—the second is Nicholas Cage, always a severe handicap for viewers but, OMG, the agony of a double dose—we're left fiddling our thumbs wanting for something deserving to happen when Meryl Streep and Chris Cooper keep wading through the swamps.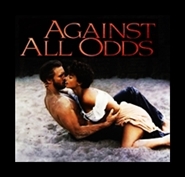 Against All Odds is a total bullshit remake of the classic Out of the Past. It is, though, compulsively watchable. Neither thin nor gaunt this time out, Rachel Ward is packing a menacing rich tan sexiness as a bewitchment that's masochistic and a little androgynous. With fit bronzy flesh, closely-cropped beard, sun-bleached hair and blue eyes standing out more than usual, Jeff Bridges has never been this photogenic and it's impossible to gauge how much he helps us to get through the mess. These two aren't acting as much as going through a meltdown of common sense; since noir usually doesn't make for much anyway, they're excused. A ton of ludicrous moments and the most hilarious isn't the banging at the bogus Chichén Itzá ruins but the finger motion at Ward's Cozumel hideaway. Propped against Bridges' chest, Ward flicks her thumb near and over one of his erogenous zones and instead of being aroused, he lays on some pro-football gibberish. (Unless he just shot a load, in which case he'd be in refractory mode and he'd likely move her hand away.) Some okay touristy shots of Cozumel, Chichén Itzá, and a spectacular one or two of Tulum, hopefully still a breathtaking spot on the Yucatan peninsula. Phil Collins' "Take A Look At Me Now" is one psychoneurotic blowout; the high point of Michel Colombier's portion of the score comes during the Cozumel sequences. Another slimy James Woods turn; Swoozie Kurtz is an all too brief comic respite. Directed by Taylor Hackford.


LUSTBOXING: After bagging a married "bird" in a parked vehicle, Michael Caine's Alfie says directly to us, "They never make these cars big enough, do they?" The 60s mod "dirty beast," charming in his Cockney and blond hair, Alfie takes us on a London tour of his sexcapdes and for a while it works—caddish drollery without the effrontery. He's the bon vivant as sexual therapist dispensing remedies to a dry cleaning clerk, to the Monday-Wednesday Dora, to Gilda the mother of his out-of-wedlock son, to the good nurse Shirley Anne Field who asks "Would you like me to give you something to sleep?" already knowing the answer. And there's "How do you want me?" Shelley Winters, about whom Alfie assures us is in "lovely condition" as he amorously rubs her fat. (With mirrors on the ceilings, she's the "lustbox" disdainful of romance; when she's ready for action she snaps her fingers and commands, "Bedroom!") Then the preggers dramatics: seems Alfie's too potent in the baby-making department and one of his birds—drab Vivien Merchant giving the movie's single poignant performance—faces the awful illegal decision. As viewers we're taken by surprise—this may be a more powerful sequence than director Lewis Gilbert and screenwriter Bill Naughton had originally intended. (Though Terence Stamp, Laurence Harvey and Anthony Newley turned the role down because of it.) Obvious are the consequences of irresponsibility—Alfie admits that his understanding of women goes only so far as the pleasure (he does ask his birds when their "little friend" is due)—yet what we're watching becomes harrowing. It's rather a slap of reality that the moviemakers are very intent on not even slightly redeeming their loverly bloke: Alfie never considers the benefits of Trojans. If sometimes over-chatty, Caine engenders a rascal rapport that's still emblematic; this is a performance that speaks to men's sexual fantasies. As a NHS doctor, in thick-lensed, black-framed glasses, Eleanor Bron is incessant with questions but this may have been the last time she looked this pretty. Sonny Rollins does the jazzy score, and Cher sings the title song (for the American release). Gilbert would years later have another go at the "talking to the audience" format with Shirley Valentine. (Don't get me started on what Jude Law and his fellow idiots did to their version of Alfie.)

The cinemati will instruct that before Lewis Milestone's 1930 All Quiet on the Western Front, Alexander Dovzhenko made Arsenal, regarded as one of the great experimental war films. It didn't get a worldwide audience, however, nor could it speak to the masses because technique triumphed over content. Also coming before All Quiet were Valentino's Four Horsemen of the Apocalypse, Walsh's What Price Glory? and Wellman's Wings. Out the same year as Milestone's "Ph.D. Thesis" (what Sergei Eisenstein labeled it) was Howard Hughes' Hell's Angels. But All Quiet was the right movie at the right time with the right pacifist message so patently earnest and clear that it transcended any language, just as Erich Maria Remarque's novel did. Likely impacting the millions of viewers then and what impacts us today are the suicidal battles—the mindless ant farm warfare. The movie underscores the irrational—how obedient disposables marched into wars throughout the ages to commit virtual felo-de-se for the 1% royalty and ruling classes. (After seeing this picture, your heart of darkness knows why Hitler, mustard-gassed and temporarily blinded during WWI, used Franco to perfect war methods that attempted to reduce German casualties.) Thus, All Quiet becomes a dual directive: the insanity of slaughter, the inefficiency of war combat—indisputably why the movie was banned in countries wherein the winds of war blew. (And later Kubrick's Paths of Glory suffered similar bans.) Some nitpicking: Milestone uses as his acting center that milksop Lew Ayres, who looks like John Wayne's pipsqueak brother (especially in beret), like Mel Gibson when making a return visit to his old school, like Jack Lemmon when wearing that German helmet. If this epic isn't really about acting, the sincerity of the "acting" is inescapable—there's too much of it. In his collection On Movies, critic Dwight Macdonald bitched: "Too many dugout scenes, and too full of confusion and squalor." Did anyone ever point out to Dwight—and the champagne-guzzling gentry—that war is confusing and filled with misery?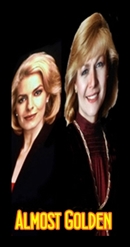 THE UNREAL THING: Thirty four years after NBC news anchor Jessica Savitch's death in a freak accident, those caught up in the frenzied business of news still wonder just what it was she had that got to us. Probably her greater assets were the laser-beam eyes, when not clouded by drugs, and the tongue-in-cheek delivery as news reader. She'd stare into the camera and make us believe she was speaking to us personally; regardless of hair, make-up, dress and the box's long distance, the eyes became so compelling that we surrendered. It wasn't, of course, just the eyes, or manufactured blond prettiness that could level viewers, it was also that voice. Slightly deepened to deliver a slickstress's semi-seriousness, it didn't sound like the normal news reader drone, even though she tried exceedingly hard to be "news serious." The voice had such an unusually pleasant, witty resonance, a sardonic tickle, that in most of her broadcasts (those I saw, including on Today) it overtook whatever news she introduced. Her "package" brought the pomposity and irritating brevity of TV news down by giving great delectation, by emitting a totally counterfeit comfort zone. Her interviews were often seductions. That's why she could be named the fourth most trusted news anchor in the nation—because she "seduced" so well. This tells us much more about ourselves and our willingness to accept who we don't really know much about. Used by ratings-hunters as archetypal blond bimbo—the kind "men could cream in their pants over"—Savitch was most likely the dummy delineated in the books about her, yet her determination, the good-looking style and a cadre of behind-the-scenes support systems were the camouflage we chose not to see through. In spite of the self-doubts which would lead to drugs reinforcing her demons, most of them possibly stemming from the premature death of her beloved father and bummer relationships with suitors, including a long term Liz & Dick relationship with substance abuser Ron Kershaw, her success was, as Tom Brokaw suggested, rather Faustian; she seemed to have made a pact with an inner devil to make herself a network star by the age of 30. She got what she wanted, and once achieved, her smoke & mirrors technique began to defog and then crack. According to Lifetime's movie Almost Golden, based on the biographical half of Gwenda Blair's exposé on the game of selling news personalities, Savitch was a miserable failure reporting on Congress. (For instance, she hadn't any idea what Stuart Symington, a four term Senator and twice a contender for the Democratic nomination for president, looked like.) Though Andrea Mitchell was there to help, she probably dismissed her own nescience; regardless of mounting management and co-worker dissent, she set her sights on being among the first women news anchors for a major network, having already accomplished it on local circuits. No one will know Savitch's fate had NBC brass, who knew she was on the brink, demanded she seek help. Sign of the times, no executive wanted to publicly admit the Peacock's most golden was drug-addicted and an emotional mess. Her unraveling became public display on the night of October 3, 1983, when she flubbed a 43 second news brief. Unmindful that Betty Ford paved the way, that helping Savitch could be private, Reuven Frank said, "Lower down, people have counseling, but not a person on her level. She was too high up. There was no available institutional response." Some insiders knew better: NBC ex-boozers Linda Ellerbee and John Hart planned but never executed an intervention, interrupted when Savitch, a friend and her dog Chewy drowned when the car they were in fell into one of Philadelphia's canals, the tragedy precipitated by rain and fog. We don't have to guess what might have happened after a rehabilitation: She would become even more popular, perhaps the equal to the esteem Hollywood's queen received after her first Betty Ford rehab. But the media are without much compassion; in seeking to divulge what's supposedly "newsworthy," they trash what is or those who are and frequently cannibalize their own. Almost Golden as nonfiction book and adequate movie—with Sela Ward fearlessly trying to tap into Savitch's self-destructiveness—is an on-going caveat that we must never put trust into image makers from the box. With Lara Logan, Brian Williams, Bill O'Reilly and Sean Hannity, to name just a few, and avoiding Washington's infamous tweeter, the adage that the camera never lies has expired.
America, America never received much of an audience back in 1963 because director Elia Kazan didn't seek one; he kept his vision of his uncle's immigrant journey to this country very close to himself and in using Stathis Giallelis as his lead that introversion multiplied. Kazan found him sweeping floors in a fellow film director's office and liked him immediately. He didn't speak much English but that he was, as Kazan wrote, "devoted, honest and loyal...all you had to do was look at him and you believed the story; he was too amateurish to contrive." Pretty much explains the performance. And helps explain Haskell Wexler holding the camera on him as a smoldering blank, like a young thick black-haired Dirk Bogarde or Omar Sharif. (He might have been a decent choice for Yuri.) The movie isn't bad, it just isn't all that good: as a cornucopia of scenes stuffed with "atmospheric realism" by Gene Callahan's Oscar-winning art direction & set decoration and given a b & w vividness by Wexler, we're carrying quite the load but we're not sure why. For all of Kazan's biographic pride, he doesn't allow us to feel anything for his characters; he's created an epic without a pulsing heart. There is, however, a very reserved moment when Stathis kisses the hand of matron Katharine Balfour and she responds by having something close to an orgasm—while her husband's napping right next to her. Knowing the origins of the rush come via an earlier scene, we're still startled by the calibrated boldness. Balfour isn't handicapped by the hint of Ruth Warrick and she wears Anna Hill Johnstone's costumes in a manner quite befitting. (If we wanted to see her act of remuneration as a one-on-one, we're accepting of why it's verboten.) In later years Kazan repeated ad nauseam that America, America was his favorite movie. As evidenced in Elia A Life, with its revisionist emotions and betrayals to those who weren't around to counter the abjections, the choice is more genealogical plume than an artist's honest reassessment of his work.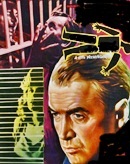 Only in delusive puritan America would James Stewart's best movie (as well as his best performance) in the 50s be the target of wrath from his own father, who tried to stop Anatomy of a Murder from being played in his home town. Even took out an ad condemning it. In Chicago, the first Mayor Richard Daley demanded that the local censor board ban the movie over its alleged verbal obscenities—"bitch," "contraceptive," "intercourse," "panties," "penetration," "rape," "sexual climax," "sperm," "slut"—and it did with a lot of hypocritical hoopla from the now-defunct Chicago American newspaper until a federal court very quickly overruled the nonsense. (Those living in Chicago weren't surprised when some years later Daley's Catholic fascist tactics were employed against demonstrators at the Democratic National Convention, marking the beginning of the end of his rule and the start of Nixon's presidency.) Of course, all the "dirty" word hysteria boosted the box office, which was a good thing—Anatomy was/still is Otto's most satisfying movie. The based-on-fact subject (was hothead Ben Gazzara's murder of the alleged rapist of slutty Lee Remick exonerative?), the "trash talk," the actors' characterizations, the music and photography make for a more realistic "snapshot" of who we were than, say, Peyton Place with all of its moral infractions melodramatically played out in bucolic settings. Otto's Hitlarian style may have been employed but not felt. Maybe it would have if Lana played the Remick part. She ditched the project in a huff over a lack of glam costumes, similar to the stunt Crawford pulled regarding From Here to Eternity. Even today it's unimaginable Otto would have tolerated Lana, who's guilty no matter any degree of innocence, whereas fresh flesh Remick is close to a perfect example of amoral bait; her inscrutability is teasing as well as unsettling. Doubt, however, that Otto would get away with goose stepping over a cast filled with so many seasoned pros. No way would Stewart or Eve Arden take any of his crap, or twin hotheads Gazzara and George C. Scott. Then again, perhaps the threat of Adolf rising infused Stewart because he's in splendid form in what is, unfortunately, his last adult role. Anatomy of a Murder gets better with each viewing.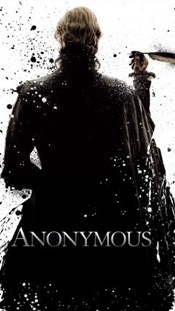 Roland Emmerich reportedly spent $30 million of his own money to make Anonymous, a ludicrous tale about someone else having written the works of Shakespeare. So far, the world-wide gross has recouped slightly more than half of the investment—mostly from Germany where the movie was filmed—and there's minimal chance that it will break even anytime soon, and the likelihood of profit is zilch. Unfair to hold box office results against a sincere movie maker because no matter the circumstances it's a very dicey game to determine what non-commercial audiences will fall for. But Emmerich is only mini-earnest as director; as the epitome of commerciality he takes deliciously hysterical subject matter—The Patriot, Independence Day, The Day After Tomorrow, 2012 and White House Down and blows his wad in spectacularly juvenile fashion. Enjoying these movies viscerally—and I do—requires a condom to cover the brain. Anonymous is a different case. Reviving a favorite centuries-long suspicion that William really didn't write his plays, Emmerich holds to his penchant for preposterous enlargement by putting Elizabeth R at the center of concoction. Offensive as that is, the more loathsome aspect is that he creamed all over himself filming the gross stupidity. From start to finish, every downward step gets more insulting to reasonable audiences who wouldn't mind a parlor game ala Amadeus, or at the least a re-construction of the writing process that Shakespeare or his ghost practiced. (The award-winning production design by Sebastian T. Krawinkel and art direction supervised by Stephan O. Gessler certainly look ready to accommodate those angles.) One of the less-praised attributes of Shakespeare in Love is the glimpse of Joseph Fiennes' William at work—the ink-strained fingers and cuticles, the creative commotion in producing a play, the thrill of enthrallment theatre provides. With Anonymous, it's deceit out of Cate Blanchett's Elizabeth without the hook of Fiennes. And that wedgie creeping up our asses is the embarrassment of Vanessa Redgrave, daughter Joely Richardson and Derek Jacobi being suckered.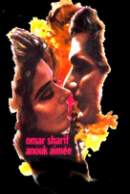 The Appointment has to be a prime contender as Sidney Lumet's worst picture. Not even a guilty pleasure, you watch transfixed by the appallingness of the whole thing, on every level. The first sight of Omar Sharif in that Hitlerish John Waters mustache is more than enough to frighten the horses. The watery eyes and bad hair style (suggesting a toupee) further creep us out. When Anookie Aimée arrives, walking down a street filled with swanky shops, she retains that chic Un Homme et une femme somnambulism and in no time she pretends to be an even more vacuous puzzle. With Capucine's thinness and wearing her hair up in an Irina Demick number, she's nothing if not a nincompoopish nympho. Her English has improved, though it's not nearly as appealing as in her previous bummer Model Shop. Poor Fausto Tozzi: ever since playing Dolfus in El Cid, he's never sounded like a human being; his voice, thought to be but apparently never dubbed, sounds as if it is—mechanized, hollow, without integrity. He has a handsomeness here, especially when he's wearing a fedora, and you end up wishing he had kept it on in all his scenes. Lotte Lenya is back selling flesh again, absent the contempt she sneered in 1961's Roman Spring of Mrs. Stone. It's a safe guess The Appointment is a multi-purpose homage to Antonioni, Resnais and Fellini. They were masters at leisurely constipated Eurotrash; Lumet's a maestro of farty fumblings.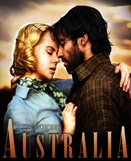 redbox SPECIAL: If you had rented Australia early enough the first day, you'd have found the time to replay it for your friends so all of you could have howled, "WTF was Baz Luhrmann thinking?!" This is an idiot CGI merge of Giant, The Sundowners and Dusan Makavejev's 1985 The Coca-Cola Kid, with Nicole Kidman turned into a bad variant of Grace Kelly and Deborah Kerr and burdened by bitsy steals from Scarlett. And with Hugh Jackman equally trapped in a bad reprise of Rhett as Indiana Jones. (At the time he appeared in this piece of shit he was the healthiest specimen of Aussie stud on screen; now, bulked up to match those hairy, bladed creeps, he has become curiously ugly.) Perhaps unfair but Baz, who would claim he's not, is a closet case as incompetent moviemaker. How can it be that he spent $130,000,000 making this overload of clichés and not give viewers more of Jackman, to give viewers what they want—some heat in the inguinal regions? Reportedly Baz originally had Jackman killed off at the end, until Fox read the preview audience cards. Easy to conclude Baz fooled himself into believing Kidman's blanched physicality and (early on) overacting would serve as major attractions—he deems her a timeless Chanel #5 princess ever since their success together with the kewpie doll glam of Moulin Rouge. It's pure sadism to think of giving the movie's only attribute a death sentence. (Though the execution didn't make the final cut, viewers can see how it could have come about at the climax.) We wouldn't have been able to bear the mystic aborigine deserts, plains, rocky terrain and a fired-up stampede without Jackman, even when he's being photographed inside a studio for some of those goofy outdoor scenes. Not a particularly good actor, he is a great ad for form-fitting Ts, replacing Denzel Washington who rejuvenated the white sleeveless in Devil in a Blue Dress. (There's a newer contender for that now: Cristián de la Fuente, showing off in the telenovela En Tierras Salvajes.) What's infuriatingly unsatisfying about this botch is Baz's reluctance to go the distance he sets the audience up to expect from him; viewers perceive his tendencies more clearly than his efforts in trying to hide them. And surely it is more than enough already for an eternally noodle-headed romantic like Nora Ephron to use "Over the Rainbow" in You've Got Mail but for Baz, who apparently didn't know or care that Nicole sang the lyrics "somewhere over the rainbow" in My Life, to con us by borrowing it as a central linking device is the height of repressed idolatry; he just couldn't resist making sure that even the aborigines get Garlanded to death.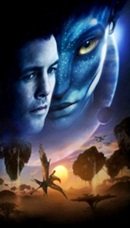 James Cameron's Avatar is a gorgeous respite for the eyes—IMAX drenched in Visine. We're held by the phantasmagoric vision, the sets and the use of technologies. But that's about the extent of its worthiness. A conglom of Cameron's Aliens, The Terminator and the romantic nonsense of Titanic, Avatar bogs down from too many borrowings, too many cardboard characters, nearly total predictability about everything that's going to happen, including the skyscraper size tree that plunges down in a not-so-dissimilar way Cameron's special effects wizards slammed the unsinkable. Though no less anticipatory, Titanic gave new meaning to the term blockbuster and not just with the box office totals. Cameron invigorated the familiar story by using an unlikely romance that engulfs us because his actors took the risk of going all the way with the contrivance. He spared no money to try to get it all right, especially the size and glory of the ship, the way in which it was powered and the horror of its fate. When we hear kids say "It's the greatest movie I've ever seen," the hyperbole without the long experience of movie viewing is not insincere; they're reminding us about the total experience of movies—how gigantically impressionable is the array of images and sounds. Avatar wants to overwhelm too but there's less immersion, we're overly aware of the flimsy device changing humans into the Na'vi creatures of Pandora. It's a Kirk "Beam me down, Scotty" redux via an updated iron lung. And Stephen Lang's Colonel is the equivalent of yelling "Fire!" in a theatre. My doctor has warned there's no way I'd make it through Avatar II if Sigourney Weaver gets the Spock resurrection treatment.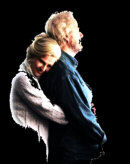 SMOOTHED OVER: Inarguably Julie Christie gives a good—okay, very good—performance in Sarah Polley's Away From Her. Every step she takes toward Alzheimer's seems like another vote for the Academy Award, just as her display of measured nuances in the appalling Afterglow was. Maybe that's part of what held me back: I could virtually see her and the director(s) at the controls, modulating performance to guarantee the rougher edges of the disease(s) are smoothed over so as not to frighten us too much. (In Afterglow she seems to be suffering from an overdose of esoterica.) The fear is valid: the baby boom generation will soon produce the largest segment of victims, an ironic belated thank you for being the caretakers of the next largest group—their parents. Without meaning to, Away From Her suggests it won't be quite as bad as we might believe it to be. That is, if you're lucky enough to live in Canada and find the kind of facility Julie enters. (Having recently visited depressing facilities for both long and short term rehab in Houston, I'm even less optimistic about conditions for Americans with Alzheimer's.) The movie's other discomfort is that not one of the majors—Christie and her husband Gordon Pinsent, Olympia Dukakis and her hubby Michael Murphy—ever has an outburst reflecting the disheartenment of their situations. Sure, Dukakis is a bit prickly, and Murphy has a crybaby moment but that's it; the level of suppressed emotions is too managed to relate to real experience. The most unbelievable of all is Pinsent, one of Canada's premier talents. Educated, a playwright as well as novelist—his most famous work The Rowdy Man, made into both a movie and a musical—Pinsent with well-groomed beard and Body by Pantene hair is 2007's most patient and tolerate adulterer spouse. Albeit a fat-gutted one. Cost to make: $750,000.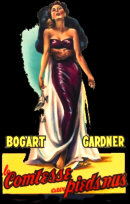 NOVOCAINED: Only Joseph Mankiewicz would dare pull this kind of rubbish on us: Ava Gardner as The Barefoot Contessa not insisting on a hot fuck from Rosanno Brazzi prior to their nuptials. Instead, Mankie has her getting the really bummer news on her wedding night and then, thirteen weeks later, he has her planning to inform her schwantzless count that she has a big surprise for him, one that will restore him to the public as face-savingly potent. Since this is 1950s stuff, Brazzi's "climax" is the necessary perverse morality to make amends for Ava's needs. Smart audiences concede early on that there's no way to believe what they hear and see in Mankiewicz's pictures, except the applaudable determination of his actors giving the nonsense all they've got, like Bette Davis in All About Eve, Ann Sothern and Paul Douglas in A Letter to Three Wives, Katie and Liz in Suddenly, Last Summer, or Olivier and Caine in Sleuth. In The Barefoot Contessa, with no earnable applause for its acting, the disbelief factor is so off the scale that we watch out of compulsion. Because Mankiewicz's characters here chatter on so neurotically they seem not to be of this world or from any other world any one's ever heard about. (Much of the movie was filmed in Italy but it often looks like a garish mausoleum junkyard.) When Warren Stevens as a movie producer is at a cocktail party and he starts his Karl Rove routine against a supercilious Italian director, an act that would otherwise be the latest dish reported by ragsters Hedda and Louella, who can figure out why he's this worked up? Mankiewicz is shameless with verbalized diarrhea that to a pinhead degree makes him the semi-literate John Waters of retard quip; he's Hollywood's ultimate conjurer of pre-feminist fantasies of sexual horrors. (You can certainly envision the deeply missed Divine sending up Ava's itching-to-be-unleashed Maria Vargas.) Humphrey Bogart does what he can with endless lines he was reportedly embarrassed by; Edmund O'Brien sweats; Stevens sickens; Brazzi slaps the right pain in the ass. There's one good moment from Ava: standing before oglers on a yacht, she throws down her sun jacket as if it's a gauntlet and at the same time gives the classic black bathing suit its greatest plug. Providing excuse for Ava's indifference throughout, O'Brien tells us that she's "loaded with Novocain." The audience feels equally numbed.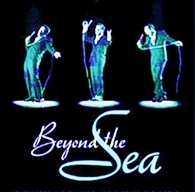 Bobby Darin was 37 when he died. Kevin Spacey was 44 when he made Beyond the Sea. That's already a handicap, and at some points in the movie he's supposed to look like Darin in his early twenties. He doesn't quite get there, which shouldn't be much of a surprise for those who've noticed that he never looked to be in his twenties even when he was in his twenties. Not helping is that the Darin toupee is in pre-mature recession. (He catches up a bit when Darin tosses the topper during his socially conscious period.) A valid argument against Kevin is that he requires a strong director to rein in the ego and curb his proclivity toward antagonism. These dangers are present in the movie, maybe more out of expectation, but as director he keeps the hostile demeanor at minimum, and there'll be no question that because Darin was an egotist he'll be played as one. Would have eschewed the sticky pastiche (just as I would have in De-Lovely) but he gives Darin his due. (Kevin Kline gave Cole his too, unlike the sanitized joke that is Cary Grant in Night and Day.) Those who don't get a fair shake are the mothers of Darin and Sandra Dee. Greta Scacchi does the latter as a Susan Sarandon channeling Shirley MacLaine, far removed from Mary Douvan's actual height and age. (Common for Hollywood and fans to comment on how they looked less like mother and daughter and more like sisters.) Caroline Aaron's "I'm-your-sister-but-guess-what-I'm-really-your-mother" is a soaked dishrag of Lainie Kazan trying to be Judith Light. Singing "The Curtain Falls," Kevin's connecting to Darin and the meaning of the lyrics without the insertions of that nightclub pop-jazz energy; it's an emotional fusing of Darin the dying singer and Kevin's deep synchronicity and there's not an ounce of swellhead in the voice or delivery.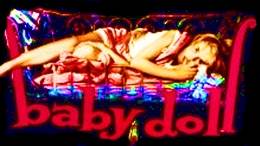 Baby Doll, written expressly for director Elia Kazan by Tennessee Williams, is highly touted for its sun-drenched rural naturalism; photographed by Boris Kaufman and with a production design by Richard Sylbert (both would also do The Fugitive Kind), its decrepit physicality is doubtlessly different from any other Williams play-into-movie. While mostly a real Mississippi setting, it's nevertheless profusely theatrical; it's Williams' "wanton hilarity" as choreographed subversiveness. With the principal actors hardly staying still, it's a miracle no one was injured while performing the dances of sexual evasion and seduction in that deteriorating house. Coming out of it unscathed as well as the movie's one astonishment is Carroll Baker. Back in 1956 that huge billboard—with her sprawled out on a crib and sucking her thumb that riled up the ecclesiastically robed moralists who initially never saw the movie—exemplified a stag sleaziness, and though audiences understood it was intended as adult comedy, they were expecting it to be "dirty." How disappointed they must have been: Baker's calculated intrigues are unexpectedly restrained and as the camera closes in on her face, as she's sitting with Eli Wallach on a swing in dangerous disrepair, she reaches almost breathtaking nuances of quick thinking in the midst of probable panty wetting. More than fifty five years after the movie opened, hers is still a wonder of a performance. Karl Malden as Baby Doll's sex-starved husband is another of his long line of agitated repulsives and Wallach's greasy wop uses his hand in what may be the tingliest neck petting ever on the American screen. Kazan claimed to have been dissatisfied with the ending, and some critics write that Williams didn't supply one. Incorrect: Williams had Baby Doll eventually fall into the wop's arms.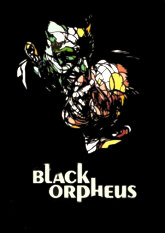 Black Orpheus isn't for everyone. If you're able to accept its terms, which more than anything else is a demand of tolerance for dirt dancing amateurism, there's a good chance you'll find Marcel Camus's 1959 updating of the Orpheus and Eurydice legend watchable. If not, if you just can't take the bad looping and often cheesy performing and the extras staring into the camera, if you find that the myth is too antiquated and transparent, if undulating Carioca "ballet" al fresco isn't your bag, you're going to have a very hard time of it. I'm divided. The hyper-shrillness of the females gets to me—I laugh only partly because it's intended, mostly because it's out of control; the character Mita (Lourdes de Oliveira), for instance, is one of John Waters' teenage dreams of a thin Divine. And the leads—Breno Mello and Marpessa Dawn (born in Pittsburgh, went to England as a teen, became a dancer/nightclub singer in France)—border on the clumsy. Yet who amongst us can resist the location—Rio, during Carnival—and it's about as apropos as any place to refresh the legend. There is a fatalism in this most spectacular Atlantic coast metropolis built on jutting hills, slopes and mountains—a living, throbbing juxtaposition which explodes into a mêlée of emotions once a year. (And during the rest of the year into mini-eruptions on those famed beaches.) As with other world citizens, the poorer the poor are, the more acquiescent to doomy scenarios. Only here the pulsing, vibrating, ass-shaking music is one half of the antidote, providing a fast recovery. No visitor doubts that power, nor doubts the other half of the remedy—the overwhelming pulchritude of Rio. Camus is essaying that in spite of tragedy inherent in the poverty of Rio, where death can sweep in as fast as torrential rains come down, where death squads have been known to move in as menacingly as a raging flood, the sun never fails to rise over the paradisiacal setting, the sensual music never ceases its medicinal dispensing, the samba transporting the survivors forever onward. I'm making the movie sound more pleasurably lofty and less fraudulent than its critics will argue; for sure Camus pulls a few too many doomed bits on us, especially after Eurydice's demise and before Orpheus meets his. (There are oppressive echoes of South American fascism in the high-rise paper-filled floors.) It's also been reported that when Black Orpheus opened in Brazil, its moviegoers were insulted that the world would get the impression that the only thing Rio dwellers do is shake their booties. And the acclaim for Antonio Carlos Jobim and Luis Bonfa's score not quite so deserving, especially in light of the fact that it took TV's Kraft Suspense Theater, in an episode filmed in Rio starring John Forsythe and Diana Hyland, to bring Jobim's "The Girl From Ipanema"—and the groundbreaking Getz/Gilberto album from which the song came—to a much wider audience. What's not in dispute: considering the competition, Black Orpheus was easily the Oscar winner for best foreign picture. But here are the movies it wasn't up against: Truffaut's The 400 Blows, Satyajit Ray's Aparajito, Bergman's Wild Strawberries. Blu-ray restoration now available.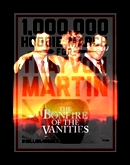 The racially divisive Trayvon Martin case is similar enough to take another look at Brian De Palma's version of Tom Wolfe's The Bonfire of the Vanities. Clear when released some 24 years ago as it is now, the author's ritzy, white-suited "statusphere" is out of the director's range. That said, the movie's not nearly as bad as the bitchers originally claimed and, much to their chagrin, it boomerangs back at all of us with a prescience about the current fear among white wus politicians and the energy of mob indignation. In both the movie and the media frenzy revolving around the Trayvon shooting by George Zimmerman, "witnesses" and "tapes" are spilling forth, but in the latter incident not necessarily helping resolve anything. (Voice and video enhancement experts worked full time to give their "no doubt about it" assessments on 911 phone calls and police station camera surveillance but we're still not sure what transpired.) And there's the familiar cascade of the idiocy of vanities, this time Floridian: out of nowhere Zimmerman's brother appears on "Piers Morgan" spouting claims of George's near-death trauma, only to have one of George's lawyers claim the brothers haven't spoken in years, only to then hear that the Zimmerman family denies what the lawyer said and when he's interviewed later by Piers, he's employing charged-up legalspeak. Not unexpected: George's two lawyers vacate their defense of him and a new lawyer, with media savvy and manipulation skills, consigned just in time for the hoopla of George's arraignment. (In the turmoil of the noisy rants, slams, contradictions and stupidities, few whites grant Trayvon's right to "stand his ground"; the eventual trial becomes primarily about George's.) Back when Bonfire was released, much of what was condemned had to do with its troubled making, and often movies go haywire because there's no control over the production—as reported about De Palma—but sometimes movies go kapooie because the driving force of the source material is too infectiously, if not irreparably jumbled. With its overdose of exclamation points, mock of everyone and disdain for everything 80s Big Apple, the novel is, like the Trayvon case, a drawn-out Punch and Judy. If lawyers, prosecutors, juries and the press can muck up the basics of justice, why should we think that even a highly proficient movie maker could tidy up Wolfe's chaotic racial maelstrom? Keeping De Palma from sinking into the author's dung heap of hipness is Tom Hanks, whose youthfulness belies the image of a financier yet he's such an entertaining misfit that there's relish in some of his moments, like when he's shooting up his posh high rise apartment. (He's just as inconceivable as a symbologist in The Da Vinci Code but a hell of a lot more tolerable in these two than, say, The Terminal.) Incredulous in furs and expensive cars, Melanie Griffith appears to be doing a swanky trial run for the kind of Judy Holliday she'd try later in her remake of Born Yesterday. Bruce Willis as a gonzo journalist prompts "You've got to be kidding?" yet when we look at the gross incompetence that is journalism today, and not only in the search for facts about Trayvon and George but in the more dangerous ineptness of political coverage, Bruce looks like he'd fit right in.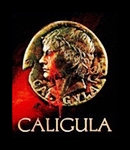 Malcolm McDowell's Caligula prances around decadent Roma digs wearing tunics as mini skirts off the racks of Frederick's of Hollywood. He's Victor Spinetti without Richard Lester's guiding flare. Dipping into one low after another without ever plowing ass or getting plowed or eating some Italian sausage, he's impossible to perceive as the icon of imperial psycho debauchery. Reportedly Malcolm refused to simulate anal rape of a male victim—only consenting to smooch his aide who looks like Jason Miller. Considering the wide array of activities engaged throughout, the conspicuous absence of the emperor's queer proclivities make larger the gloomy joke that is the movie. Reading accounts of its making, everyone blamed everyone else for the debacle and the most blame is rightly heaped upon Penthouse publisher Bob Guiccione for turning it into a fixation on cunnilingus and dicks spurting cum. The original script was by Gore Vidal who wanted to push the envelope but there's only limited opportunities for good taste in uninhibited sexual politics. Given what the movie ended up as, Peter O'Toole, John Gielgud, and Helen Mirren are acquitted for their reluctance to want to expose themselves in flaming flagrante delicto with no cover of artistry except for some of Danilo Donati's blackened sets and Roman attire (that might have served as inspirations for Gladiator) and the romantic doom of Aram Khachaturyan.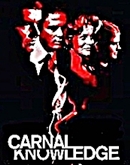 Mike Nichols' Carnal Knowledge seems to want to be about the depersonalization of sex sparked by the sexual revolution, but Jules Feiffer's script more or less ties the characters played by Jack Nicholson and Art Garfunkel to their formative 1940s college years and keeps them bound to as well as conflicted by the old guard's traditional values and expectations. They're not quite participants in the newer NSA sexual freedom as they are generational adherents of the purportedly responsible Playboy philosophy, with Jack a Hugh Hefner wannabe rewarded with Ann-Margret as nightmare version of a Vargas cartoon. Perpetual satyr is typecasting for Jack, though this time it works against his dirty smiles because his character, an explosive clean-freak, is probably a misogynist: Ann-Margret's slobbiness not only trumps her boob job but increases his disdain while decreasing his ardor ("I almost came that time"). Later, in the sterility of his spotlessly white-walled and white-draped Playboy pad, he uses a projector to show his successes and failures of conquest as he rattles off mostly negatives and expletives. His halfwit buddy Art is there listening and it's not accidental he matches his latest mate—the frizzy Carole Kane—as frizzy twin. Jack's disillusionment with relationships has left him looking and paying for affirmation in moist mouths. We could easily surmise that he'd eventually become a frequenter of sex shops, finding an outlet to achieve intense release via addictive anonymity. Jack, Feiffer and Nichols don't have the cojones to enter that scene so they use a tired-looking Rita Moreno who dispenses ego-massaging gibberish as she's about to go down on him. Ann-Margret apparently gained confidence after enlarging her boobs, which are showcased here as both benefit and warning; the truth may be that she was lucky to have Nichols as director, since he guided an equally shrill mentor to an Oscar five years before. (That isn't to say she hasn't gotten better: she's become a mesmerizing and potent trashiesta.) Candice Bergen's laugh is infectious, if a bit maddening. Except for insistent provincialism, the obscenity charges against the movie never made sense; it was then and still is too clinically sexless to be a verboten turn on.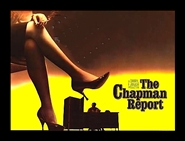 Long before Kinsey with Liam Neeson there was George Cukor's The Chapman Report, based on Irving Wallace's trashy best seller fictionalizing the hoopla over Kinsey's sex surveys and the private sex lives of four (cut down from the novel's six) women who were among the respondents. Let's get its biggest irritant over quickly—the major characters are stereotypes: Jane Fonda is a sexual Frigidaire; Claire Bloom is a sexaholic; Glynis Johns a frivolous self-promoter; Shelley Winters a married-to-a-bore malcontent ready to chuck family for a sleaze; and the men they get involved with cardboard cutouts. The original 300 page script was more faithful to the novel, bold with sex chat and plot action. When Cukor sent the script to his cast, he told them that there'd be interference by Darryl Zanuck who, having moved the project from the then-beleaguered Fox to Warner Bros., was under enormous pressure from the then-powerful Legion of Decency to keep the movie from getting into objectionable territory for 1962 audiences. Revisions, especially concerning the sex questions, Shelley's fate and Claire's desires for a gang bang, were demanded; the ending's realistic tone was altered to be upbeat (and reportedly directed by someone other than Cukor). To curb costs, Cukor was forced to use, and likely enjoyed as objects of desire, Warner's stock pile of TV beef cake. The performances by the ladies are a mixed bag: Fonda, looking great in Orry-Kelly white in spite of her puffy face, knows how to do responses of the sexually uptight, lights the 100mm with expertise and in her nervousness is expertly careless in stomping the stick out on an office floor. She isn't, however, too credible in defrost mode. Winters, who in the same year also did Lolita, carries as leftover technique the whiney sounds of her Alice from A Place in the Sun. While Glynis delighted many with a spirited daffiness, I found her grating. In a role showcasing as well as consuming her beauty, Claire has scenes of show-stopping intent irritatingly reduced by the hack device that she be a hopeless drunk. (Her insatiability is more than enough to keep us interested.) The movie's peculiarly lit by Harold Lipstein: in the living rooms of the ladies and in the interview offices, we get a dark tophalf (in which we sometimes can't see faces) and a brighter bottom half. Gene Allen gets credit for production design and George James Hopkins for set decoration, though most of the "look" of the picture has the unmistakable touch of Hoyningen-Huené.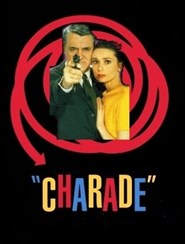 STAMP OF APPROVAL: After the unfunny Indiscreet and the limpness of The Grass is Greener, Stanley Donen looked as if he had lost touch with audiences. Having formed a co-production company with Cary Grant, he more or less acquiesced to the star's style as the leading factor in determining projects, seeming ambivalent that the scripts chosen were irredeemably stuffy and basically non-movies; they were antiquated British parlor games. First time screenwriter Peter Stone saved them with an adaptation of his co-written story The Unsuspecting Wife that may be the niftiest picture Donen and Grant ever made: Charade. Whether it was Stone's intent, or Donen's, or pure accident, this 1963 comedy was a minor breakthrough: its sophistication fused fun with scares and overt sadistic nastiness, the likes of which alarmed a few critics as moral guardians: Bosley Crowther in the New York Times decried, "I tell you this lighthearted picture is full of gruesome violence." Time magazine complained it was "a bloody awful farce...in which the customers are the real victims—they are inexorably gagged to death." The public didn't agree: it was a huge hit, partly because it was Hitchcockian and smartly hostile, mostly because Grant was teamed with Audrey Hepburn in Paris. Those are winning ingredients. (Losing ones for those prissy carpers: their lack of hipness would do them in after reviewing Bonnie and Clyde.) Grant really shows his age and it's very welcomed and comforting: his trademark parted hair is less kept—his cowlick sticks up more than usual—and the spreading tummy can't be altogether disguised. This may be the closest he's come to looking like a real human, not an overly tanned Hollywood mannequin. Perhaps never more beautiful or enjoyably animated, Hepburn is just right: chic and classy but a mere snap away from contempt; sweet but enticing with beddy-bye promise; impressively frightened—after James Coburn drops lighted matches on her, she sighs, "I'm having a nervous breakdown"—yet funny. (The Brits loved her so much they honored her with the British Academy Award.) The supporting cast of villains is no less first-rate: Coburn and George Kennedy are introduced doing things that I'm sure most of us have secretly thought about doing to check out a corpse. Walter Matthau deserves the "trapp" he falls into. An effective score by Henry Mancini. Good location shooting by Charles Lang.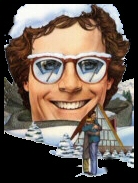 AGREEABLY CHILLY: Ann Beattie's Chilly Scenes of Winter will recall for readers/viewers that other Anne—Tyler, who wrote The Accidental Tourist and Breathing Lessons. There's the same quirkiness, the same bent toward ordinary lives. Tyler goes in for extensive character bric-a-brac; there's no small detail she'll leave out. Beattie, however, is close to laconic; she writes as if giving instructions and she's blessedly unsentimental. Joan Micklin Silver's version of Chilly Scenes is reasonably faithful in both content and mode. The novel's major attributes have been preserved: Charles, played by John Heard, and his mother, played by Gloria Grahame in her last American movie. Appearing relaxed, enjoying his character's openness, Heard is at his most likable (until he became Shirley MacLaine's spiritual guru in Out on a Limb). Borderline neurotic—eating a box of laxatives—and contemptuous of duties and proprieties, Grahame is also enjoying herself and most agreeably when she announces that "there isn't any dinner" to her son and his friend who've come for a holiday turkey meal. But like Tyler's troubles with her leading female characters, Beattie can't quite make Laura, who Charles has fallen head over heels in love with, someone we care about. It may be that these writers simply don't like their drama queens, and Mary Beth Hurt playing Laura follows suit. When originally released, as Head Over Heels, it bombed. Later re-released with the book's title restored and with one major and critical change—the ending—it failed to garner any more attention. The novel has a half-full/half-empty conclusion, with Charles and Laura rocking in the chair he gave her, and in HOH Laura returns to Charles after he says goodbye. The current version has them separating, which of course flies in the face of Charles' obsession. What's the point of all this if he doesn't get what he thinks he wants? Isn't Chilly Scenes of Winter a reflection of the 70s? Many of us got what we thought we wanted, only to end up regretting that we got what we didn't need at all.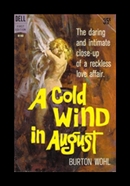 Burton Wohl's novel A Cold Wind in August was first published by Dell in 1960, designed for those ubiquitous paperback book racks packed with raunchy pulp to entice the raincoat & sunglasses crowd. The exploitative nature of the story—a sex-starved stripper falling for a sixteen year old—was matched by the cover, which resulted in at least seven printings. But no one was duped: Wohl wrote a cheap distaff knockoff of Humbert Humbert's taste for youthful flesh. (Williams already used it as a theme in A Streetcar Named Desire and The Roman Spring of Mrs. Stone and Inge would write A Loss of Roses and do the screenplay for James Leo Herlihy's All Fall Down. Many other examples too numerous to mention.) But a late 30s peeler having the unapologetic hots for a seventeen year old (age is correct) in a 1961 movie was sort of daring, even revelatory to those who understood the verboten expanses of Nabokov and Kinsey and the meaning of those leering faces of the predominantly male audience in the strip joint. Like the book, Alexander Singer's directorial début A Cold Wind in August was treated as naughty sexploitation—just look at the ads—but in fact it isn't exploitive at all. It looks like it might have been a "filmed" experiment as a last ditch effort to save "Playhouse 90" but shelved as too controversial; it wasn't, of course, but it is television, complete with Eleventh Hour-like titles. (In major cities the movie was booked into smaller art houses, escaping the doomed "B" classification it later received when released as the bottom half of a double bill.) The praise for Lola Albright's Iris is legit up to the point that's been missed by just about everyone including Kael: in voice and gesture, she's doing a modified version of Ava Gardner on the prowl. For a while, she's amusingly charged for the limited challenge, until the obligatory self-moaning and the prevailing social mores take over. (Personally, I think she gives a better performance in Lord Loves a Duck.) Scott Marlowe was 29 when he played Vito, and not only didn't he look 17, he didn't look younger than 25. And that's the crux of the believability issue: we're repeatedly reminded of his age and force ourselves to accept what we don't feel is much of a conflict. A Cold Wind in August is really about the kind of woman not yet coined—a cougar. (When we see her former or would-be mates who are still in pursuit, we understand why she's become one.) Marlowe's father is played by Joe De Santis, who movie makers never utilized as Omar Sharif's father or older brother. Singer later did the guilty pleasure fav Love Has Many Faces and would be one of TV's most prolific hackmeisters.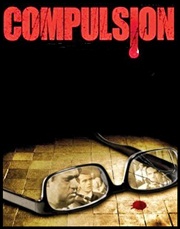 Filmed in black and white CinemaScope, Richard Fleischer's 1959 Compulsion wants to disturb us about the infamous 1920s Leopold and Loeb "thrill kill" case and its societal implications but can't quite get at the creepy snob aestheticism enshrouding all the sensations. A serious Hollywood movie suggesting that a socially elite super-smart twosome with alleged homosexual tendencies can proclaim the license to terminate someone's life on the basis of class wouldn't have easily passed many local censor boards (when we had them), so for every inference of degeneracy there's Godless education to blame—for example, the handy Nietzsche and his super man philosophy. If that isn't enough, the movie is ready with backups: an over-protecting mother, a remote father and difficulties with relationships with the opposite sex. (It wouldn't do to make a theatrical parlor game out of the snobbery, as Hitch's Rope already covered that angle.) There are alarm bell moments of the psychosexual—Bradford Dillman's Loeb as master hovering over Dean Stockwell's slavish Leopold that fades into a dissolve, and Stockwell's muddled "murder and rape" utterance to Diane Varsi. And, stacking the deck, there's one very scary view as photographer William C. Mellor scans the impaneled jury Orson Welles' Clarence Darrow assumes has already booked seats at the hangings. Some established facts are cloudy—for one, the hydrochloric acid poured on the victim to make identification difficult—and, as with the real murder and trial, we don't (and still don't) know who actually did the physical kill with a chisel. The story's kicker is that for all the months-long planning Loeb and Leopold engaged to commit the perfect "thrill of the kill" crime, the transgression itself was bungler extraordinaire. By necessity, the justly famous two-day defense of the killers by Darrow has been abridged to about twelve minutes of highlights that often add incoherency to an otherwise effectual strategy. According to Barbara Leaming in her bio Orson Welles, Fleischer decided not to film the Darrow speech in sequence or single takes, choosing instead to jump from one part of the defense for this camera angle to another part for that angle and so forth. With Welles available for ten days of shooting, the decision was based on believing the camera setups and cutting process would be easier. The method doesn't quite work; Welles has almost no lawyer momentum—a tiredness hangs over the dispersed defense, his hefty legal deity is a lackluster version of himself. With yet another nose job and in bad makeup Welles manages to grab his moments at the rigged news conference and in his wry punch at Stockwell's Leopold about the dooming pair of glasses. Dillman has some jaunty daringness in the early part and at times Charlton Heston seems to emerge from him as if an unsolicited spirit. Stockwell has always known how to play scenes to the max and trump other actors in them, as he does here, but when the character goes wobbly, so does his acting. Darrow's real marathon oratory, with the strange inclusion of the word "love" as a pardon from the death penalty for killers who were clearly absent of any associated emotion, had marginal impact on the judge. He spared them because they were under the then-legally culpable age of 21 at the time of the crime. (Leopold was 19, Loeb 18; the former would die in prison after an inmate slashed him roughly fifty times with a razor blade and the latter was released after 33 years and moved to and married a widow in Puerto Rico, succumbing to a diabetes-related heart attack in 1971.) The intriguing causation of the horrific by these compulsives remains the murky terrain that crossbreeds psychology and philosophy, material ripe for a remake by David Cronenberg and Christopher Hampton who gave us A Dangerous Method. They'd likely add commodity to the snooty nihilism and selective murder, since Leopold claimed exclusive property rights and brought forth legal action, trying to stop the making of the movie, claiming it was defamation, an invasion of privacy, and an attempt to make money off his life without authorization.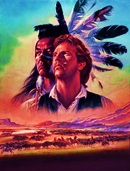 HOGS THE CAMERA: Takes a great deal of forbearance to sit through Kevin Costner's Dances with Wolves, a deeply tanned epic of 80s-minted American mythology. Laughably mired in romanticized heroics that it produced a typical inevitability: when Marlon Brando refused his Oscar for The Godfather because of the way American Indians have been treated, he was promptly criticized by his fellow Academy members for his public stand; Costner earned a standing ovation when he wins Best Picture for his. An amalgamation of Ford's The Searchers and Cheyenne Autumn and Huston's The Unforgiven, Dances with Wolves wouldn't be too objectionable if it didn't have that saphead narration and delivery. For every good thing Costner tries as an actor—working to build up authority, strength and sympathy—his simplistic accounting destroys by the use of his little-boy Tom Selleck voice that bears no kinship to his on-screen character. And transplant squaw Mary McDonnell can't get us passed how she looks too much like a blitzed-out combo of Gracie Slick and Jane Fonda. Other uncomfortable borrowings: John Barry's score is a lazy lift from his Out of Africa; some of the Indian costumes, makeup and hairdos (particularly the first ones viewed) look like rejects from The Road Warrior; the buffalo stampedes resemble those in Never Cry Wolf; the romantic rolls in the snow courtesy of A Man and a Woman and Mrs. Soffel. After watching the movie a friend emailed me noting that Costner evidently can't get enough of himself on screen and quipped, "Why do they keep calling him Dances with Wolves? Shouldn't he be called Hogs the Camera?"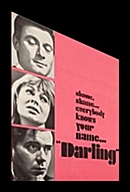 John Schlesinger's Darling is a fraud thematically. Who could possibly give one shit about these boring ciphers flaunting their selfishness? Some of us suspected when we first saw the sham back in 1965-66 that it wouldn't stand time's test and we were right. There were, however, many initial defenders, mostly our college girl friends who couldn't wait to give themselves those Julie Christie hairdos, which helped unleash daring "darling" behavior on dates or at parties. Christie's dour androgynous image seemed to propel the young women to leap about as if they were the next ultra libertines; she gave them a sense of identity, that their own flippant repellency was a form of mod hip, that Darling was their story because, after all, they really were shallow and empty, on the perpetual La Dolce Vita track. Christie's an actress of extreme limitations and she hasn't much changed throughout the years; watching her here, or in Doctor Zhivago, or Shampoo, or Hamlet, or Afterglow, she seems forever harshly archetypal—an icon dated most deadly. If wondering how it came to be that Darling partners with incompatibles Dirk Bogarde and Laurence Harvey, it's because Schlesinger's of the same bent. Fittingly, Darling's husband is José Luis de Vilallonga, the Brazilian rancher abandoning Audrey in Breakfast at Tiffany's. Does it mean anything that Harvey's cigarettes almost always have lengthy ashes about to fall? He once uttered something to go along with the cigs: "We English have sex on the brain. Not the best place for it, actually."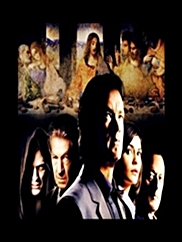 Pop novelist Irving Wallace made a career out of taking hot topics and turning them into best sellers. The Kinsey sex surveys for 1961's The Chapman Report; the first black president in 1964's The Man; banning obscenity in 1969's The Seven Minutes; the FBI trying to destroy the "Bill of Rights" in 1976's The R Document; the Russians kidnapping the First Lady and replacing her with a look-alike spy in 1980's The Second Lady; a news empire egomaniac creating fake news in 1982's The Almighty; Hitler and Eva surviving the bunker in 1986's The Seventh Secret. All of these are near-perfect movie scenarios, and some were filmed far too imperfectly—in fact, they were terrible. Wallace's 1972's The Word, about the discovery of a long-hidden gospel from Jesus's brother James, received both very respectful reviews and a respectable treatment as an eight hour miniseries. The results of the latter weren't the equal to the book, not for a lack of trying but for the revelation that viewers (and readers) likely accept as true while everyone else in the story conspires to deny. (A three hour version of 1978 miniseries is available at youtube; washed out of color yet watchable, David Janssen, ageing a bit like William Holden and with sideburns as hair fans covering his ears, plays the public relations executive whose conscience is belatedly stirred.) There is a palatable heritage resulting from Wallace's novel and recognized by readers of Dan Brown's The Da Vinci Code. Wallace's "hook" that is the text from the brother of Jesus has been changed to Brown's manhunt for the Holy Grail of evidence that Jesus and Mary Magdalene cohabited to create descendants. I don't think anyone who has read both books would suggest Brown deliberately lifted to warrant legal recourse—Wallace instead would be flattered—but he surely goldmined Wallace's topicality, devices and momentum, enveloping readers in an intriguing ride that can't possibly have the kind of conclusion we really want. (We're more forgiving of this in a novel, as the medium has the space to cushion our disappointments.) One of the pleasures of the "Words" from James—Wallace's career high a writer—is that they are exciting teases; we don't have to be believers to be engrossed in them as sanctified gossip, nor is there anything preposterous about the revealings to not wish them to be genuine. (They are a movie still to be made; Jewish Wallace got to the centralities of Christianity that need refreshing.) Brown's whiz bang scenario travels through Europe to pick up bits and pieces of the puzzle of Godly ancestry for a forth-coming revelation and whereas Wallace's conclusion is half-empty, Brown found a way to make the chalice half-full by pouring into his finale the fancy of a familial bloodline courtesy of Da Vinci's "The Last Supper." If the spell of The Word on TV becomes reductive (James's gospel is abridged), Ron Howard's version of The Da Vinci Code becomes waylaid through endless explication. Using shorthand, symbologist Tom Hanks and his costar Audrey Tautou say things similar to this: "The Louvre killer knew something but what did he know and when did he know it?"; "Look, it's the holy thingamajig and if we think about it, here's the logical sequence of characters and digits to get it opened"; "But if he didn't know and she knew and all the others were trying to cover up what they can't figure out..."; "And Jesus and Mary Magdalene went here and after he was nailed she then went there to..."; "OMG, you mean I'm..?" Howard's insistently if desperately determined, given the twists and turns, to keep it all serious, but at least the production values are classy. Without Hanks as an updated version of Wallace as the handy People's Almanac of Catholic claptrap and without that much-discussed haircut—I'm one of the few who liked it—the movie might have been unbearable. He's not St. Tom for nothing.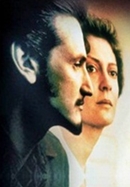 Have you ever felt defeated by a good movie? Or worse, by an irreconcilably, inconceivably beautiful one like Dead Man Walking? Director Tim Robbins addresses, without proselytizing, without relentless bangs against the head, how the death penalty has become a cancer eating away our moral fabric; how the ultimate sentence is used less as means of justice and used more as a mechanism by which the survivors of victims are given their emotional vengeance over supposed cool judicious rationale. Whatever one's feelings regarding the efficacy of capital punishment, Robbins, who also wrote the adaptation from the Sister Helen Prejean book, reminds that we the living become so consumed by it that grief and morality turn in on themselves; in most cases, putting someone to death has become pernicious selfishness—killing for the living. At every step Robbins is on top of his subject but the subject is so depressing that not only is the condemned Sean Penn "looking for a loophole," so are the viewers. We're not given one; in fact, Penn's character goes to his death with warrant. But neither is the movie bleeding heart liberalism: we're shown the horrible crime, there's no closeted sympathy for the murderers, and the victims' parents aren't made out to be hysterical emotional messes or rabid savages. With such graceful and dignified even-handedness in giving all sides their vent, maybe what's miscalculated about the movie is that Robbins doesn't give us anything to feel enraged about. The performances, however, are marvels of poignancy. The bug-eyed naïveté of Susan Sarandon's Sister Helen gets her in hot water at every turn but she doesn't seek salve for the burns; when she says to Sean Penn, as his spiritual advisor, that he may "have to die to find love," her Catholic beliefs, even to non-believers, seem consolable rescue. Penn is riveting: with his character getting drunk at 12 with his old man, on booze and downers and acid when the murders were committed, an admitted "mad dog racist," his eyelids droopy as he looks almost longingly at Sarandon, listening to him make his last phone call and then turning to see the execution's witnesses eating, watching him "sleep" his way to death, he's more real as the horror of backwater American bigot machismo than he's ever been as anyone else. His actor's restraint and maturity are emotionally paralyzing. (Compared to this, he looks misfitted and puny in Milk and stupidly revengeful in the unaccountably praised Mystic River.) It's almost a shocking relief when Raymond J. Barry—who as one of the victims' parents could pass as Roddy McDowall's brother—arrives at the cemetery for Penn's funeral and what he says is the movie's one heartbreaker and may sum up our feelings as well: "I don't know why I'm here."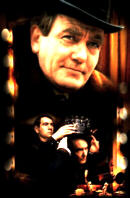 THE COOTIE DUET: The grasping, growling, harping, bellowing, drunken, wailing sounds that come from Albert Finney as an aging, ailing second-rate Shakespearean actor in The Dresser are the closest to audible carcinogens since George C. Scott's smoky throatiness in Patton. There's undiluted power and majesty in Finney's voice, but also things malignant and menacing. Hearing those excruciating cries of his Othello are almost the real thing, and the brief glimpses we see of him as King Lear are we hope test takes for the Lear he'll eventually do for us. Finney looks tragically grandiose, weighty and towering, fatigued, affected but still kiddishly impetuous, diseased through obsession with Shakespeare and diseased by the possession Shakespeare has of him. The Dresser, however, isn't really about actors and how the Bard consumes them, and that's what's partially the matter with it: as much of a joy it is to watch Finney in his getups, becoming perplexed, spitting out ground rules to support his sagging vanity, there's nothing deeper than an actor's artifices to respond to his character. Whatever there might have been is soaked up by the movie's major drawback—Tom Courtenay as Finney's backstage dresser. Courtenay's effeminacy—the whining, the whimpering, the shrill theatre babble he spouts, the way he holds his hand to his face, his arched fingers (that pinky!), the pulls at his shirt, how he so precisely bends his knees or curtsies—all so controlled that it's out of control. And itchy: he gives us a case of the cooties. (He's like TDC's Christopher Lowell without the humor and relieving commercials.) This is partly due to Courtenay having done the role in London and on Broadway as the star, which gratefully he isn't here, so we can see how rehearsed his deadly mannerisms are. In a larger sense, the part is too vaguely written; we're not at all sure if he's supposed to be this homosexual, or asexual, or a theatre precisian as toxic mutation. An overpowering and terminal performance: when Finney succumbs, you believe the lethal power of the louses that got him. Playwright Ronald Harwood based the play on his experience as a dresser to actor-manager Donald Wolfit (Laurence Harvey's future father-in-law in Room at the Top, General Murray in Lawrence of Arabia, the Bishop of London in Becket) who, from 1937 to 1959, toured with his own repertoire. It's unpleasantly revelatory that Harwood's relationship with Wolfit is the same as the one played out in the movie, but whatever Harwood is trying to say about theatre seems a desperate melancholy. Director Peter Yates, who gives way to Finney's and Courtenay's stunt work, gets England's bleakness right. Everything's dark, grayish, sooty—very unlike his Breaking Away, a cheery and sunny A & P symphony. During The Dresser's initial release, a private research group in England reported that England had the highest number of neurotics in Europe, downing the most tranquilizers, sedatives and anti-depressants. When the movie concludes, you're convinced it's true.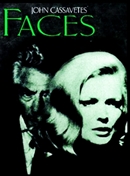 Netflixed Faces, long avoided because I'm not a proponent of improv, particularly the calculated kind. After seeing it, I'm still not. While there's obvious voyeurism in the way the camera is virtually shoved into the actors' mugs, nothing about their grainy blowups have much additional import to add to our initial reactions to them. We're cued early on the likelihood of the story's conclusion and the boozy journey to get there is marred by a repulsive supporting cast of lounge lizards and hag matrons who don't know how to keep from embarrassing themselves. The fascination, which doesn't last too long, is in what's possibly scripted by director John Cassavetes, what's made up by the four major performers, and what kind of rehearsal they went through. From its peeping Tom movements, the camera has had some serious dry-run blocking; its conspicuousness is the movie's least spontaneous feature and after a while we become preoccupied in its gross placements rather than in what's being recorded. Gamely working at maintaining interest, John Marley, alternately a middle class Peter Finch and what George Segal might have aged into had he not let himself go, and Lynn Carlin, a pretty Glenda Jackson holding Janice Rule at bay, are the marrieds in trouble. Gena Rowlands is the trick who Marley turns to for some stimulation other than the ever-pouring liquor, and Seymour Cassel as Carlin's one night stand is the over-the-hill beach blanket bum whose hair, even when it gets wet, doesn't move much. They're all remarkably adept at relaxing their anxieties about the experiment they're tying to pull off. As with Penn's Mickey One ½, Cassavetes' method is too conscious to be art but it's not altogether a bad thing to call it fart art.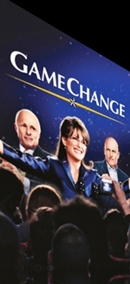 Julianne Moore's Sarah Palin in the excessively praised Game Change isn't much more than an affectionate impersonation of and a deserving nod to the power of Tina Fey. Inherently a comic prole, Palin is a hickster whose colloquialisms naturally spill out, evoking smiles of generous contempt, and begging to be caricatured. After Fey finished her off on Saturday Night Live, voter contempt rightly switched to John McCain, ultimately responsible for having permitted the vivacious buffoon to be foisted onto an electorate. Receiving Nancy Reagan's imprimatur, the gossip-filled book Game Change was (and continues to be) read by insiders as if gospel, thanks to the Kitty Kelley chattiness of authors Mark Halperin and John Heilemann, who sacrifice quality journalism for the petty putdown. Directed by Jay Roach, the movie mirrors the male couple's attitudinal intent. There is, however, one exception: trying to keep a bit of respectfulness toward McCain, most of Ed Harris' quiet moments as the senator show him as rational even when angry, and that doesn't quite square with witnesses' accounts about some of his rages behind the scenes, or the bluster of frustration he feigned about the financial collapse during the campaign. Was he off his meds when all the warnings of disasters were flashing? What other way is there to explain how his recklessness allowed a bigot bimbo as running mate to be one election away from the closest seat to the presidency?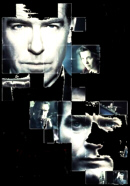 Roman Polanski is still an angry movie maker and that's undeniably felt in The Ghost Writer, about a former top British politician who's banned from traveling to most of the world's countries because he's being investigated by the Hague for alleged war crimes. Sound familiar? Polanski a fugitive from justice for assumed crimes, unable to travel for fear of arrest and imprisonment. Amounting to a supporting appearance, Pierce Brosnan as the besieged is very angry that he's being victimized by vendetta and lies, insisting he's innocent of the allegations. In the meantime, he's signed a $10 million contract for his memoirs and his publisher wants the manuscript like yesterday, to cash in on the growing scandal. Having a difficult time of it as he faces a speeded up deadline, and perhaps not terribly intelligent, and a poor writer to boot, he needs a new ghost, replacing the previous one who ended up dead on a beach near Brosnan's heavily guarded sanctuary. The new writer is Ewan McGregor, discovering via snooping his predecessor's incriminating evidence of—God help us!—CIA conspiracy. Achieving facial adulthood, even while suggesting Jason Bateman, Charley Sheen and Laurence Harvey, McGregor is the movie's one asset, though not sufficiently compelling to haul ass to the movie house. Kim Cattrell can't decide if she's doing an accent or not; James Belushi's role short-changed; Timothy Hutton a zero; Tom Wilkinson and Olivia Williams pros in crime. The German island of Sylt subs for Martha's Vineyard. Lovely closing shot. Didn't think we'd see another Frost/Nixon but was hoping for and regret we didn't get more between Brosnan and McGregor; their few scenes together during the interview process had the beginnings of some witty repartee, of actors wanting to give more. Polanski, however, fixates on the cahoots of bogeymen. Who wanted Frantic II?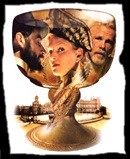 With a cast that includes Nick Nolte, Kate Beckensale (before her nose job), Uma Thurman, Jeremy Northam and Angelica Huston for the Merchant/Ivory movie of Henry James's The Golden Bowl, viewers wouldn't quite expect what they get in abundance—conspicuous miscasting. These actors use their sizable talents to salvage characters they're temperamentally and/or ethnically unsuited for and dissolve into parlor puffs. The most flagrant being British Jeremy as the Italian Prince. How did producer Merchant and director James Ivory come to think he's acceptable when a real Italian would be ever so much more desirable? The risk in using Jeremy is that he'd throw himself right out of the picture and that's precisely what he does; he's the equivalent of a ruse in a Blake Edwards comedy, without the laughs. Nolte's multimillionaire, and father to Kate, isn't Jeremy the trickster but he's not convincing, either. (There's something un-rich and scene-warping about the way his glossy blond-gray hair is combed as duck tails on the back of his head.) Uma, Kate and Angelica are coifed and draped sufficiently, yet their interactions are flimsy, as if they're standing around waiting for cues as well as clues. And right there is the more central of issues: Ruth Prawer Jhabvala's script has stripped the James story of its psychology and character motivation and she's fatally reduced Kate's multi-layered designs to spare her father the discovery that his wife Uma is the lover of his daughter's husband Jeremy. The argument to clip is that the novel's excessively analytical and Jhabvala, Merchant and Ivory don't have the hours available to permit intimate chatter and narration in the way the late great Jack Pullman provided for the 70s BBC miniseries. But to have hollowed out the complexity, to simplify the relationships, result in a "So what?" conclusion. Hardly the first time the threesome have robbed us of real movie satisfaction: they fumbled the revelation of ownership of Howards End and confused us when Joanne Woodward is trapped at the conclusion of Mr. & Mrs. Bridge. (An emergency postscript was added on to that one.) Polite abridgement without satisfying climax has become the moviemakers' least worthy attribute.

All major movie stars have had their share of bad movies and Ingrid Bergman's no exception. In Goodbye Again, a 1961 sudser directed by Anatole Litvak, based on the supposedly ground-breaking novel Aimez-vous Brahms? by Françoise Sagan, Bergman uses every ounce of savoir-faire she can muster to get through it without too much embarrassment. Not only is she stuck opposite Yves Montand, suffering from the dual curses of Parisian caddishness and droopy eyelids (hilariously evident while driving a car in which one of his bimbos is nibbling at his ear and later on the dance floor at a pissy-swank restaurant), but she's also involved in a rebound fling with flesh-crawling Anthony Perkins. His animation and apparent relaxation in the role won him the Cannes Film Festival's Best Actor trophy, but that shouldn't preclude our wanting to hand Ingrid a barf bag after she kissed the creep. (A year later in Jules Dassin's Phaedra, we'd end up much less sympathetic to Perkin's co-star, the gargoylian Melina Mercouri—her emoting and Tony's finale are Razzie worthy—and we like it a lot when Sophia Loren runs her car over him a few times in 5 Miles to Midnight.) Ingrid's got one good scene—in her bathroom, when she realizes Yves's weekend trip wasn't for any business other than monkey business. Less nervous here than she was in Litvak's Anastasia, but not all the jitters are gone: after receiving a phone call soon after her nuptials, she faces the mirror and perceives that cold cream is an interior decorator's best friend. More than a few designers-as-viewers claimed to have seen it coming via her style: while inclined towards antiques and French provincial, it really failed her with that chintzy uninviting artist-sketched headboard in her bedroom.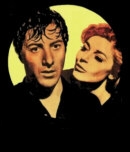 "NOW WHAT?": Mike Nickols on The Graduate: "I wanted to stop the Los Angelesization of America." Ironic that he ended up making the L.A. movie of the 60s. Forty six later, it's still very entertaining as one of those "social commentary" period pieces pretending to want to say something derogatory about the materialist, rat-eat-rat world of the parents of baby boomers. That it ends up condemning their kids for being just as blankheadedly narcissistic is of course the bigger joke, though at the time of the movie's release, few from the baby boom generation wanted to accept the "insight." Like most of Nickols' movies, this one is ready-made for the box: you don't lose much if any detail, scope, or composition because the director hasn't a real moviemaker's eye; he's theatre as boob tube. Since the movie has its own built-in contempt, you can feel yours as you pause for the commercials: all the characters over twenty-five are stereotyped as cretins or boozers or maliciously both; they're "plastic" inserts from a catalog of disdain. Dustin Hoffman becomes so blurty and nerdish that you begin to understand too clearly why his Berkeley landlord hates him. He's got his moments, though, most of them with Anne Bancroft. As Mrs. Robinson, Bancroft's never been such a trenchant viper, an upper-middle class glamour sourpuss, what with gold-blond streaks in her dark hair and the leopard print coat and slips. Okay for Ben to screw her, just don't screw her daughter. (Simon and Garfunkel sing that Jesus loves her more than she'll know but surely he'd want to run like hell from her as well.) We're not suppose to have any sympathy for Mrs. Robinson, but it doesn't take much to understand why it's untenable to her for Benjamin to date her daughter Elaine (Katharine Ross). The famous ending silently asks what is the boomers' ultimate goofus mantra: "Now what?" Playing Benjamin's mother, Elizabeth Wilson has just about the greatest, most penetrating scream ever heard in an American comedy.

So remote is the chance for another 70mm version of Shakespeare's Hamlet that it's safe to say Kenneth Branagh's adaptation will remain the really big one. Wrapped in glam settings and amusing costumes—the strawberryish blonde prince wears what looks like a flamenco prancer's two-piece complete with boots—this fancied up spectacle is a throwback to the roadshows of the 50s and 60s, with marquee stars reciting what Branagh calls "the eternity version." Not entirely satisfying; all previously unused dialogues, soliloquies and monologues from the 1604 Second Quarto text, from the 1623 First Folio, with lifts from other drafts could excite diehards longing for the sensations of the Bard's language, but the inclusions are detrimental to broader reception because the idioms necessitate clarification, often going by with such haste we can't register meaning fast enough. There's a steady current of obscuring ambivalence throughout and central to Branagh's Hamlet and his mother Gertrude played by Julie Christie. During an audacious sequence following Polonius's death, Hamlet and Gertrude evolve from hysteria of dispatch to conciliating a laugh or two (while the victim's blood spreads on the floor) as they untie queasy familial bonds via Branagh's desire to be too inclusive; we become surfeit and understand more than ever why directors slice away the author's superfluity—the characters talk themselves out of their game. Derek Jacobi, another example, handles Shakespeare's lingo as if born to it; he inveighs like no other Claudius; otoh, elucidating lines rarely if ever heard, he blabs away his villainy, making his demise appear insufficient. There's a lot of uncertainty in interpretation: excepting nuanced bits with Horatio, Branagh's prince is panache—using flourishes as subs for castanets—without providing genuine emotional import; he's flaunting. Always a cold fish, Christie here is aging with distinction but has no cohesive purpose. (Maybe I've never gotten over Glenn Close's Gertrude to Gibson's Hamlet, but even with all the cuts in Zeffirelli's "synopsized" version, she's the one mother who furnishes diagnosable markers.) Way too many distracting recognizables—Billy Crystal, Judi Dench, Rosemary Harris, Charlton Heston, Jack Lemmon, John Mills and Robin Williams—straining to belong to the Blenheim Palace atmospherics. And none more than Kate Winslet who, in her laughably deluxe padded cell, confirms the "WTF?" woolly-headedness.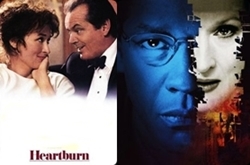 When Nora Ephron passed and tributes poured a glaze of honeyed nostaglia over her kind of humor and movies, I got to thinking about her affiliation with Mike Nichols. Irrespective of the environmental message, I've never understood how she got involved with the cabbage patcher Silkwood. Though Richard Cohen would explain it in She Made Me Laugh: My Friend Nora Ephron, her comedic skills as writer seemed queer for a subject that doesn't elicit humor and inevitably her contributions got scrubbed away by the showers of social consciousness. Then I thought about the Meryl Streep-Jack Nicholson Heartburn. Adapted by Nora from her deliciously poisoned recollection of her marriage to Carl Bernstein, the trenchant wit and observations about the doomed-from-the-start couple that provide a great read are sorely absent on screen; under Nichols' gossip & whine direction it's about an aging Jewish princess who frets us to death. It doesn't start out that way: the first scene is at a church wedding at which Meryl (Nora) and Jack (Carl) meet for the first time and are quickly parted to be seated for the ceremony. Meryl asks a friend who he is and when told the awful truth she's still intrigued enough to pull out her compact mirror to get another view of him and his pussy radar instantly picks up her spying. Because Meryl hadn't done anything this amusing at this stage in her movie career, laden as it was with all those foreign accents requiring reservations, the moment is memorable. But nothing else is and it's clear now that had Nora not been tenacious in refocusing on her strengths, Heartburn and Silkwood would have retarded her career as a movie writer. Photographed by Néstor Almendros, Heartburn looks like a full-blown sinus infection. And Nichols' tone has no congeniality. Well, not quite right. It's Meryl who has no friendliness; she's a mess who alienates with a grating voice sounding underdeveloped like Winona Ryder's. And she looks inexcusably unappealing—permitting us to forgive Jack's philandering. (When she pals up with Stockard Channing, viewers might feel broadsided: why isn't Stockard playing Nora? She wouldn't be this much of a dipshit whiner, she'd be a better match against Jack who hasn't much to do except put more arch in his brows, and maybe the rest of the cast might not have been this wasted.) Miscast, using a phony exasperation, dowsed in busy work, Meryl surrenders to pitiful characterization—the opposite of the real Nora. Taking frequent princess shuttles to sob to Daddy, she validates the nasty email received whenever I have high praise for a Meryl performance. More than a few readers have flogged me and in the process wanted to know if I'd dare defend her work in 2004's The Manchurian Candidate. Have to admit I kept away from the Jonathan Demme remake, not out of fear that Meryl wouldn't be up to the task but because Demme hasn't made a really good pic since Melvin and Howard. (Liked a lot of Married to the Mob and the Denzel Washington parts in Philadelphia, but to win Oscar recognition for cannibal munching and a human skin lampshade maker is nauseating, and after making Beloved who'd want to trust him again?) Meryl's decision not to watch Angela Lansbury's portrayal of Eleanor in the original before filming her own is, in retrospect, an artist's screw up. She claimed she didn't want to be any more intimidated by what is a legendary Lansbury than she already was, but had she gandered she'd have recognized what essential elements she needed to bring to the part. She lacks riveting menace and conspiratorial drive and without those nothing else matters. Shocking to see her as the bitch of all political mothers with nary a scary bit; there's neither chill in her physicality nor endangerment in her voice and the incestuous kiss she plants on son Liev Schreiber demonstrates the director's insufficiency in tingling up the prurience. She agreed to do the part "because I actually get a chance to be funny." Huh?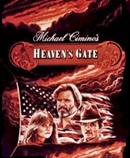 Cimino's Heaven's Gate is far from the worst major movie ever made in America. Would be difficult, however, to persuade that we couldn't live another day, a whole lifetime, without its 3 hours and 39 minutes. Took me 31 years to get to it. Having forgotten the results of the famous autopsies, I'm reasonably sure that I don't know what went wrong, since Cimino is a visualist and his subject—the vicious 1892 Johnson County war against the wrong kind of settlers encroaching on WASP settlements—is worthy of a large canvas, and that there really isn't anything unenjoyably bad about the cast. (John Hurt and Sam Waterston elicit a scream or two from foofs.) All the praise and awards for The Deer Hunter, as well as damnation for being unafraid of ripping scabs off wounds not healed, would seem to have provided him enough robust confidence to do a sprawler on violent western America. Yet there's a disquieting sense of fear in this movie—that his intentions and the expectations of others for HG to be a masterwork couldn't be met. In spite of the expensive consequences of that fear spiraling out of control, Cimino wasn't fired for the same reason Joseph L. Mankiewicz was rehired after being fired from Cleopatra—they were the only ones to piece their indulgences together. Not too long in, at about the time the Harvard graduation waltzing mercifully ends, HG gets stuck in the drudge of getting through it. Maybe that's what happened—everyone was trying to get it over with, all the while the director kept adding more filler as insurance. The luxuriating slow pace is both inexplicable and the prime zapper of energy, even if we like some of the spectacular stuffings: the town with its multiple story buildings, puffing chimneys, excessively crowded streets of horses and wagons, new arrivals getting off the train, a pre-Holocaust tenement that looks like it belongs in Fiddler on the Roof, the goofy roller skating sequence which starts with the young fiddler borrowing some moves from Travolta in Saturday Night Fever. We really do need to be relieved of all of it sooner rather than much later. (And when it's finally over, memories of McCabe & Mrs. Miller flash by. Just what foofs want for Xmas: bookend bummers.) In the recent Criterion Blu-ray, Cimino has apparently washed out the sepia and added a conditioner of enhanced colors to make his visuals more intensely natural. Maybe I won't wait 31 more years to see the improved version—just a decade or two.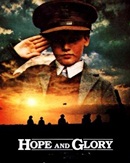 Viewed through the eyes of eight year old Bill (Sabastian Rice Edwards), who is director John Boorman's childhood, the German blitz of England is a comedy of catastrophe entitled Hope and Glory. Homes are bombed and burned and neighbors killed during the night, yet the next morning the kids are playing in the ruins, collecting bomb fragments as souvenirs, forming clubs requiring the utterance of dirty words for entry into, daring the girls to pull their panties down. War is devastating but it's also fun. The children's glee isn't exclusive to them; the teenagers and adults get caught up in the turmoil and moral restraints almost vanish: giddy frankness and sex become the antidotes to war and death. Though Bill's our child guide (and adult narrator) who's more interested in childhood adventure than the war or the woes of adults, the adults keep intruding and augment the social block-party atmosphere. Bill's mother (Sarah Miles) and his older sister Dawn (Sammi Davis) fight over Dawn's emerging sluttishness, adding piquancy to the chaos. So does this: When a German plane is downed and the pilot (played by Boorman's son Charley) glides down on his parachute and is arrested by the local bobbies, he spots Dawn and as he marches off he flirts with her. What seems illogical—after all, the Germans are bombing the hell out of England—and yet is so magically right is Dawn's response. The kids get dandy deadpan lines and reaction shots to the sex and family frays, and we see the loving pains Boorman's taken to ensure their awareness is never falsely precocious. (In the ruins of bombed houses the kids transcend acting—they're in a world ruled by innocence.) Miles redeems herself after all those unmentionable roles in equally unmentionable movies. And what a great whacker! The standout is Davis as irrepressible Dawn—a cross between Amy Carter and Mia Farrow as vamp. Older Americans and Englishmen who wax nostalgia about the last "good war" will savor the movie as memory piece. It's also evocative for those who don't have WWII memories but other, more universally shared ones: the kids' scenes are so encompassing of rite of passage that parts of our own lives flash before us. Boorman's quite a craftsman: Hope and Glory does loving restoration on all kinds of memories.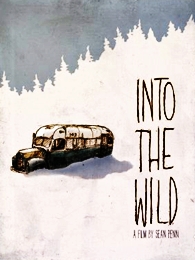 I'm not the outdoors type; my idea of camping is Divine in John Waters' Pink Flamingos and Hairspray. And I'm particularly out of sync when it comes to a young educated loner who, rebelliously burning eventually needed cash, goes Into the Wild of Alaska in order to escape his battling parents's valueless world, to discover himself. Would have avoided this downer had it not been for the recommendation from a friend who has a corresponding affinity for the lure of nature, the drive for exploration. But that friend is a sensualist; in his strive for fulfillment, he goes into the fields of dreamy wilds with the necessary accouterments—food, booze and, yes, sufficient cash. Based on writer-mountaineer John Krakauer's 1996 nonfiction book about the episodic journey of Christopher Johnson McCandless, the actor Emile Hirsch playing him (with a striking—and at the end spooky—resemblance) is neither sensorial nor sensibly equipped; this McCandless's idea of being prepared for the perilous cornucopia of the 49th state is an unending supply of nonfreezable pens. As he's carving up a moose at least twice his size, I'm thinking less about a novice survivalist than I am about an inevitable despair. As the movie dragged for more than two and a half hours, my movie memory banks got jammed a bit because I couldn't figure out why director Sean Penn's labor of love reminded of another movie. Re-scanning the credits of cinematographer Eric Gautier, I spotted The Motorcycle Diaries, which appears to me pretty much a quiet influence over Into the Wild, without the youthful charm of Gael García Bernal. The closing aerial shot of the bus is disturbing for what it says about the overly incautious, imperceptively adventurous. Had my life-affirming friend returned to that old heap, as McCandless did, he'd have known to pack a heavy gauge inflatable.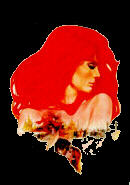 Karel Reisz's Isadora gets taxing soon into it; Vanessa Redgrave as Duncan the pioneer expressionist-dancer is so infused with flippant free spiritedness that she tires you out. This is dangerous: as the movie jumps back and forth to squeeze in as much of her bio My Life as possible, you're feeling less sure that it's about Isadora's social and artistic impact and more regrettably sure that it's scenarists Melvyn Bragg's and Clive Exton's crash course on the boozed trendsetter's sex life and scandal-peddling. By the time Isadora's finished with her Russian lover and is onto to her fateful next, you're relieved when the red scarf gets caught in the spokes of that Bugatti. There's something fundamentally lacking—not the shocking, hell-raising uproar of her groundbreaking art but her artistry. With what dancing Redgrave does, it's difficult to assess if she approximates the kind of choreography Isadora made famous and was made infamous over. One critic called Duncan's nearly nude, flowing movements and pantomimes to music like Chopin's "Funeral March" and Beethoven's 7th Symphony "a species of surgical bandage of gauze and satin." In an age of staid formalism, though, her swirling, twirling rejection of rules and rigidity was an attraction and reflective of defiant pulse. (Penelope Gilliat wrote: Isadora "looked as if she longed to unlace the corsets of the art patrons whose malicious graciousness incited her to shock them.") Redgrave isn't and doesn't have to be a dancer but she has to convey Isadora's singularity so that we understand why audiences both applauded and jeered her. The private sins and public infamies, which the actress engages in with sufficient persuasion to win an Oscar nom and the Cannes and National Society of Film Critics awards as best actress, add allure to the legend, yet they're not why Duncan's a giant in dance. Instead of tempting the foolish, Redgrave only abbreviates eight of Duncan's famous diaphanous flayings. Dance critic Arlene Croce hits close as to why they're not enough: dance itself is probably the most untouchable of the arts to replicate. Redgrave slacks off occasionally: her cold emotionality often stalls over us, she's in and out of accents ala Angela Lansbury, frequently looks like a rag-picking Ann-Margret, and throws off a few flashes of Geraldine Page. Universal has been blamed for what's not there: it released Isadora several months ahead of schedule, denying Reisz a director's cut. Originally released at 168 minutes with roadshow pretensions; a version entitled The Loves of Isadora runs 131 minutes. Reviewed here is Reisz's personally restored 153-minute version.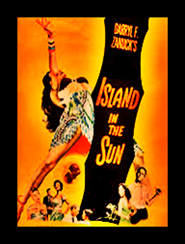 Of the American movie studios, Fox had the bigger predilection for glossing up social and cultural issues in the 50s. For example, Island in the Sun, loaded with "controversial" themes like racism, miscegenation, adultery, pre-marital sex, unwed pregnancy and murder. The 1957 "prestige" melodrama has pedigree, being produced by Darryl F. Zanuck, directed by Robert Rossen, adapted by Alec Waugh from his best selling novel, photographed mostly on location by Freddie Young in Cinemascope, designed by John De Cuir, and has a blockbuster cast—Harry Belafonte (singing the obligatory title song), Joan Fontaine, Joan Collins, James Mason, Michael Rennie, John Williams, Stephen Boyd, Diana Wynyard and Dorothy Dandridge. A great picture? Of course not, but it's good soap, much better than what could be expected from the period's cautious treading. In spite of winning worst supporting actress honors from the Harvard Lampoon, Collins is the major surprise: she doesn't quite steal the show—all the principals are given the spotlight—yet she's deliciously watchable without suggesting an ounce of tramp, doing the after-sex transitions with the ever-handy compact and comb and delivering pre-feminist practicalities with equal aplomb. She dons a Phyllis Dalton-designed checkered circle skirt, short beach jacket and Caribbean red-striped evening number flatteringly—though fashionistas will cackle at the white frisbee hat—and wears a hair style that's a year ahead of the famous widow's in Cat on a Hot Tin Roof. She and brother Mason are hampered a bit by Rossen "dissolving" some revelatory moments, like the inference of martial rape, into clumsiness. (But then, there's that fast foil of their mother's slap.) The story's murder isn't cutting it, either: the plot of irrational jealousy leading to the killing is explicitly referred to as an example of Crime and Punishment and both Williams's sleuth routine and the murderer too obvious. A beating, an arrest and resulting negative publicity and an election loss would be more than adequate. The sunny paradise as microcosm of colonial rule is called Santa Marta, with Rossen and Young using Barbados and Grenada for adroit staging. In retrospect, there's not a single moment that couldn't have been filmed on real streets or swankiendas or any other island locations and De Cuir's attempts to match sets to locales become phony distractions—notably Rennie's embellished digs and the upper class family seascape living quarters. From the latter comes a subtle amusement of servitude—when Wynyard as Collins' mother asks, in her own home, if there's a match to light her cigarette. The purpose of her question is to assert the remnants of formality and propriety of an empire in its sunset, that even a daughter is expected to remain indentured, and the priggishness remains paramount as mother, like daughter, admits indiscretion. Few British actresses get to this kind of icy bearing more than Wynyard; this her last movie, she's the second best thing in it.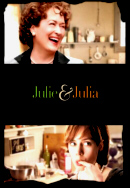 In Julie & Julia Meryl Streep has finally unleashed her first contagious performance. Absolutely impossible not to be infected by her ecstatic romp as Julia Child. From start to finish, she's the famously sloppy chef who got turned on not only by her attaché hubby but also by butter, mayonnaise and boneless duck. We all know that Streep is extremely studious, sometimes to the detriment of the audience's forbearance because the labor can seem too heavy, as in, to name only a few, Sophie's Choice and Ironweed. Even when she slips the finger to critics during an interview with Sally Jessy Raphael in She-Devil or shows very foxy wit in stealing her own death scene in a trashy movie inside the comedy Death Becomes Her, we're amused yet acutely aware of the pupil mechanics. In J & J, we can see she's watched the tapes of Child and hear once more how she's in magical touch with her unmatchable as well as unfathomable actor's ear to get that Edith Evans-like voice down so wondrously. But never before has she reveled in the joie de vivre of an impersonation and we instantly pick up on it. She's beaming throughout, enjoying the flaunting and flouncing and so do we—every delicious minute. A mesmerizing turn—a virtually flawless if unintended mix of Julia, Barbara Bush and Harvey Korman's Mother Marcus from "As the Stomach Turns." Unfortunately, the movie's two stories with two different time periods don't provide an entirely satisfying mesh. Like Anne Hathaway's love life travails in The Devil Wears Prada, Amy Adams's Julie keeps interfering with the audience's hunger for more of America's greatest actor. (That honor, held in reluctant reserve by some of us, is no longer in dispute.) What's more, director Nora Ephron apparently can't get beyond laptop intercourse. Charming for Meg Ryan and Tom Hanks to googoo gaga with computereeze in You've Got Mail, but it's not terribly engaging to watch Adams blogging her way through Child's recipes. There's an ass-kissiness about it, and though innocuous, hardly worthy of our attention. Streep's husband is Stanley Tucci who, as in Prada, wears a ring that steals attention; Adams is pleasant and her love interest Chris Messina an attractive Ben Gazzara type viewers of You've Got Mail might remember as the dummie clerk of children's books, and watchers of Six Feet Under will remember as the Republican with hour-glass sideburns who becomes the eventual husband of Lauren Ambrose's Claire. The supporting performance most noteworthy is Jane Lynch as Dorothy, Child's sibling. With twin winks of huge hip cleverness from Ephron, Lynch and Streep make for the splashiest older sisters act in years and the flip story you'd much prefer to see. Their likability—and Streep's phenomenal—surely doesn't come from their McCarthy-loving father.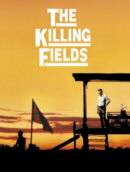 DOWN SANCTIMONY: The nightmare of genocide can be a photographer's dream and Chris Menges, justly winning an Oscar for his cinematography, has recreated some shots in Roland Joffé's The Killing Fields suggesting what Cambodia was most probably like under the brutal Khmer Rouge—shots nearly inconceivable to us because they're horrifying while at the same time incongruously beautiful and obscenely serene. When Haing S. Ngor, crawling through the mud and rice paddies, comes across rows and ditches of skeleton heads and remains, the mass murder is shocking; we've become so numbed by blood and gore that death's stacked fleshlessness can be almost too much to bear. Menges' images are like celluloid editorial cartoons. Based on N.Y. Times reporter Sydney Schanberg's magazine piece "The Death and Life of Dith Pran," about the reporter's friendship with his Cambodian interpreter Pran and their eventual reunion after a saga-filled separation, the movie is a romanticized ode to their bonds and quite affecting. Unlike The Deer Hunter and Under Fire, in which the directors don't allow their macho guards to come down, Joffé, in his directorial début, goes all out for an emotional wallop: when the audience catches sight of the Lawrentian-bearded Sam Waterston as Schanberg standing at his taxi and then embraces Ngor's Pran, there's no holding back; a polemic becomes a heartfelt, prestigious thriller of escape. If Waterston and Ngor give credible performances, they're also a bit on the pansy side, with flabby Waterston right out of a Yale Yuppies Yearbook and Ngor willowy and furtive-eyed. (He wasn't surprised that he won a best supporting actor Oscar: "After all, I spent four years at the Khmer Rouge school of acting.") On the other hand, John Malkovitch, one of the movies' perpetual pansies, is surprisingly butch, bringing a pleasing surliness to the proceedings—a relief from his measured prostitution in movies like Places in the Heart. Joffé isn't content with the theme of male loyalties: he's got to throw in his judgment that Nixon's 13-month secret bombing of Cambodia is mostly responsible for the deranged Pol Pot having come to power and annihilating some two to three million Cambodians. That judgment is arguably accurate but here it's truncated, superficial. (Joffé would continue his regrettable contractions with Dominique Lapierre's The City of Joy.) His shallowness, however, didn't stop reviewers, editorial writers and essayists from penning some of the most sanctimonious, often incomprehensible drivel about American military involvement in Asia, the state of journalism and the movie. I include myself in that list of drivelers—having written a 3,000 word piece that stayed locked in the basement until now. You've just read what's left after expurgation.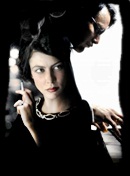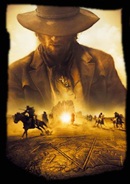 Jan Kounen is right now the most pleasing-to-the-eye director most of us don't know anything about, even though he's been around for more than a decade. Born in Holland in 1964, educated at Nice's Arts Décoratifs, Kounen has a love and strongly discernible penchant for animation, earned a high reputation for making popular music videos, and to higher acclaim used his acquirements for slick and successful commercials for Peugeot, Tang, Gordon's Gin and Adidas in Europe. His first movie Doberman (1997), about an enigmatic Parisian criminal played by Vincent Cassel, is described as a live action comic book, a forerunner to what he'd do in 2004's Blueberry—ineptly distributed in America as Renegade—a version of the Belgian/French Western comic series originated by Jean-Michel Charlier and with graphics by Jean Giraud. Using the terrains of Durango, Torreon and Chihuahua (as well as Andalucia, Spain), Renegade is beguiling as dramatic travelogue; the visuals are immaculate, filled with natural grandeur, and the only thing that's really disappointing is that they aren't held in view long enough. Kounen uses the cast—Cassel as Blueberry, Michael Madsen, Juliette and her father Geoffrey Lewis, Ernest Borgnine (cleverly confined to a wheel chair), Colm Meaney, Temuera Morrison, Djimon Hounsou (scalped but still living) and Eddie Izzard—as iconic fixtures populating the vistas. But Madsen, who sometimes in other roles resembles Elvis, has the misfortune of resembling Mickey Rourke in this one and he's deprived of a badly needed kiss-off, missing in part because Kounen seems unable to reconcile his genuflection to the Charlier/Giraud comics with his deeper bow to and the meshing of Peruvian/Brazilian-based Shipibro-Conibo cultures and Shamanism, a term describing a communication with the spiritual world in order to heal sick souls. Yes, it becomes "one of those" and not helping matters is that, in my estimation, the animated head trips are ineffectual rip-offs of 2001 as well as being stuck in ophidian juvenility; they're also too contemporarily digital to be convincing in the settings. The opening credits, however, are very classy and the same polish, kaleidoscopically, will open Kounen's Coco Chanel & Igor Stravinsky, a factually minimalist bio that's also a victim of poor release. This one, like La Vie en Rose, is another example of what the current crop of French and French-inspired movie makers are becoming masters at—presenting minutia with such impeccable evocation that things look unquestionably authentic even when they're not. While there have been vicious swipes at La Vie, no one who sat through all it would debate how it had the sick ambiance of Edith Piaf, that what it purported had the sting of truth. Coco & Igor has its truths—the social upheaval of the opening of Igor's Le Sacre du Printemps, his wife's medical problems, Coco's invitation for Igor to use one of her homes to write his music, the emergence of Coco's black and white essentials (in dress as well as decor), how Chanel # 5 was tagged, the mirrored spiral staircase. Most of its purportings—primarily their affair, which has never been confirmed and can only be assumed since both were serial adulterers—are less important to veracity than how Anna Mouglalis' Coco (a ringer for Christine Lahti) and Mads Mikkelsen's Igor are somnambulists posing for Architectural Digest portraiture, which is to say Kounen's exquiste eye compensates for his weakness in not concluding story-telling with substantiality. Recommend you snooze before viewing, and if you want to know more about the designer, the Shirley MacLaine-Barbora Bobulova Coco Chanel is more informative.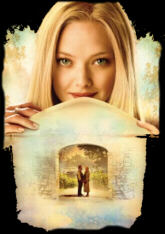 Don't want to waste much time on Letters to Juliet. Lovely to look at, nice to see Verona so prominently in view, but I'm hoping the days of Amanda Seyfried will be limited. She's not someone with a lasting major star power, she gets lost not only in scenes with other actors but also among the extras. She disappears from memory fast and, frankly, the faster the better. In this movie, she's coupled with Gael García Bernal as intentional bad fit, which initially may be objectionable to the audience because who she ends up with is a ringer for that Austrian Nazi Rolf in The Sound of Music. (Bernal, by the way, has his own problems—his shortness of height is becoming a handicap.) What's worth the wait is the ultimate reunion between Vanessa Redgrave and Franco Nero. It doesn't have a thing to do with the dumb-dumb plot, it has to do with movie lovers who know the actors' personal histories. Admit to having teared up—for Vanessa, who within 14 months lost her daughter Natasha Richardson, her brother Colin and sister Lynn Redgrave. And others tearing up are well aware that she once had a sizzling affair with Nero (when they were filming Camelot), and with whom she has now reunited. Despite the cloying chick-flick philosophy, Vanessa's dignity and Franco's chivalry earn our emotions. There's also the unexpressed bummer thoughts attached to the real story about boobheads writing lovelorn letters to a 13 year old who commits suicide.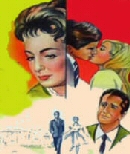 LIGHTS OUT: Olivia de Havilland works against the odds to pull off Light in the Piazza, a tourist soaper set in Florence, not a bad place to visit for some 100 minutes. It's the baggage Olivia carries that's quite the load: she's agonized mother to kicked-in-the-head-by-a-horse retard Yvette Mimieux—beautiful enough at 26 to attract marriageable suitors while still splashing around in a bubble bath with her rubber duckie—and politely unobliging wife to enviably thin businessman Barry Sullivan, who thinks it's best to ship the daughter off to a big bucks funny farm. On holiday in Florence Yvette falls for Italian George Hamilton, in spite of Olivia's pragmatic interventions. Her dilemma this time is decidedly more complicated because her daughter's sexual battery is charging up. Does she reveal the secret to Hamilton's daddy Rosanno Brazzi? Will she agree to commit Yvette to the fate of looney bin confinement when deep inside she hopes the handicap could be healed by love, a solution no one else considers? There's a peculiar gaudiness to Mimieux's retrograde scenes and collateral social embarrassment; still, you're not sure if it is a compliment that you come to believe her performance. De Havilland shows her customary grace wading through the deluge of suds; given her exhausting 24/7 protectiveness, it's she who deserves the sanitarium. The audience can't help wondering if perhaps debonair Brazzi's got his own little family secret to tell Olivia—that boy Georgie's dim wattage makes him the other half of a fitting union of two of a kind. (About the only real embarrassment associated with this movie is Hamilton's BAFTA nomination as Best Foreign Actor.) Director Guy Green keeps the suds from clogging; Otto Heller's cinematography might be too bright.

Josh Logan wanted Liz to play Nellie in the big screen South Pacific. Eddie Fisher reported in one of his books (and not denied) that Liz wanted Eliza in My Fair Lady. In How to Be a Movie Star, author William Mann says producer Ernest Lehman briefly considered her for Hello, Dolly. One of those cut and paste bios about Liz claimed without attribute she was in the running for Mame, until Lucille Ball grabbed the rights—to prevent Angela Lansbury from duplicating her Broadway smash. Whatever else can be said about those musicals, it was decidedly in Liz's favor not to have done them. But in the egocentricity governing a movie star with no discernible musical talent, Liz got Desiree in A Little Night Music. The irony is, Desiree as a 50s something stage actress whose career has nose-dived into endless "shoddy tours of Camille" and who's fucking "other women's dimwitted husbands" is ideal for her; the role requires a personage who's been around the world block a few times. Under the disciplined guidance of a movie maker who knew how to stage a musical, who knew how to maximize the limitations of a non-singing actress—meaning she really wouldn't have to "sing"—and who'd have insisted she drop ten to twenty pounds, or at least stop guzzling Jack Daniels for a month before shooting commenced, Liz might have pulled it off. She didn't get that kind of director; she got Hal Prince, royalty on Broadway as a full fledged movie incompetent. His stale and clumsy Something for Everyone can be excused as the bunglings of a first-timer, yet he didn't learn much, coming to this project with a moldy vision of an opera buffa, with Sondheim's discordantly witty lyrics the central conveyance of the narrative. The next bad thing to happen to Liz was photographer Arthur Ibbetson, whose experience with anything musical was Garland's I Could Go on Singing and Willy Wonka & the Chocolate Factory. The star's and the movie makers' codes of responsibility converge to fail miserably when the "You Must Meet My Wife" sequence begins with Liz opening her door to Len Cariou. The shock for the audience seeing her this boozed-bloated, so haggard that she looks like she's been trying to sleep it off, and then to see the stained teeth needing Crest Strips, the eyes that need extra strength Visine, and the wrinkle in her chin that can't be hidden by all the dark shadows circling her face is too much. But there's more: expanding the palpable fear of no recovery, she's in some god awful robe de chambre and is left stranded like an idiot in the middle of a badly lit room holding Cariou's dripping wet suit. A much-needed reprieve arrives when the musical's only rhythmic splash—"A Weekend in the Country"—lifts us out of the stupor for a while, till Liz returns to warble the show's big melancholic hit "Send in the Clowns." The song doesn't demand a great voice and no one expects Liz to deliver a Judy Collins showstopper. Nevertheless she's in trouble as soon as the cues come; mimicking musical gestures and responses as subs for emotions needed to be expressed in the lyrics, her flat little-girl voice nullifies them. Her limits excusable because she isn't even a poor faker; what's inexcusable is that once Prince and Sondheim heard the pre-recording they didn't change direction and allow her to "speak" the song. (During "You Must Meet My Wife" she speaks without singing, and while horrified by what we're looking at, she's not bad responding to Cariou.) Corseted to the max in that red dress, adorned with the La Peregrina Pearl, she almost makes up for all that has come before. Leslie Anne-Down echoes Haley Mills and Susannah York. Diana Rigg troupers like Eleanor Parker's Countess from The Sound of Music—despite an inability to put real sting into the ugly "Everyday A Little Death," she's the only one who belongs in the rickety story, dishing out bitchy amusement, wearing hats as if they're new arrivals from the taxidermists.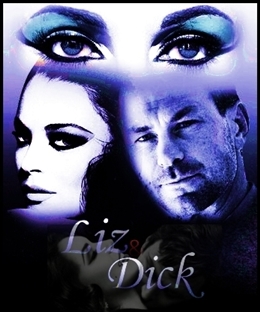 Grant Bowler's effort at sounding like Richard Burton in Lifetime's shameless Liz & Dick is probably its only asset; he tries to get to the mellifluous and theatrical cadence of the voice that supposedly soaked the panties. A few times he even gets Burton's boozed up effrontery. All in vain, of course, because he doesn't have a co-star equal to the passionate melodrama that was at the core of one of the 20th Century's most publicized love affairs. If no one could be surprised by the results, the question is—who would be an equivalent to have altered them? (As it turns out, Helena Bonham Carter.) So lazy ass is this cheapie that it doesn't even get some easily confirmable tidbits right: Liz wasn't in Vallarta when she won the Oscar for Virginia Woolf but in Cannes and her hair color was blond when she visited Dick's grave. Couldn't anyone waiting for the scallywag to wake up to get on the set find time to do some research? There's a minor bit of success with the technology used for the background shots, including Rome's Trevi Fountain and the Spanish Steps; with a few tiny triples under the belt, you might half-think the movie makers were really filming at the spots. In justifiably savage reviews, many critics failed to mention that Liz tried unsuccessfully to prevent ABC from doing its version of her life—the 1995 Liz: The Elizabeth Taylor Story with Sherilyn Fenn and Angus Macfadyen as Burton—by filing suit claiming that her life was a commodity over which she had exclusive rights. Devouring the "public figure" free usage the courts upheld, the peddlers ended up with inevitable trash, despite the widely-held rap against the famous pair that their obscenely overwrought relationship as nomadic adventurism is intrinsically exploitable. These cheesefests have done the kind of damage that seems almost viciously intended—destroying further incentive to bring to the small screen as a miniseries the lush trappings these celebrated commodities merit and accompanied by the implicit social commentary they engender. Especially Liz, as the 20th Century's undisputed Hollywood supernova who at first unconsciously and then deliberately used her fame and its infamy to change, for good or bad, social mores and cultural norms. Often forgotten in all the media preoccupation of her blemished beauty, the dozen or so good-to-great movies, the loves and scandals and illnesses and the jewels, the status as Hollywood royalty, her championship of gays, is that Liz was first and foremost a working girl who was groomed by others to be worshipped as box office goddess. By the time she was in Rome committing a second public bout of adultery, the mask of pretending was not merely slipping, she yanked it off. Whatever else you might call what Lifetime did, it's a rip-off.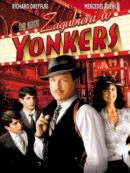 RUEHL RULES: Though the Oscar and other awards for best actress in 1993 went to Holly Hunter for The Piano, the best "talking" performance by an actress that year belonged to Mercedes Ruehl in Lost in Yonkers. But few saw her it in and yes, there are reasons why this movie bombed: it's the least insulting, most intelligent of Neil Simon's barrages of shit-loaded one-liners as plays, thus making it at once a turnoff to the "low information" mob. The picture also feels less a movie than a Hallmark Hall of Fame special. (To get a wider audience it needed to have been presented as one.) Because it exited so fast from theatres the rest of us who cringe at just about everything Simon writes didn't get a chance to offer him rare praise. At center is Mercedes, who can frighten audiences not prepared for her kind of acting. There's definitely something scary about her as Bella when she first appears: in a pink doll dress that rises high above the waist and too short at the knee, in Buster Browns and carrying a purse that looks like it's made of heavily starched doilies, why, OMG, no, she's Shirley Temple as pre-Gump. While her nephews—one who's like a miniature Comedy Club Barbra Streisand—warn us that there are to be "no jokes about Aunt Bella" even though "she missed the first year of high school because she couldn't find it," our first impression of her is that she might be suffering from a new form of Cliff Robertson's Charly disease. (In ways she does: she suffers from close proximity to embittered, stifling, repressing mama Irene Worth playing Golda Meir as a near-harridan.) Mercedes isn't from the old school of acting exactly, she's not a diehard Stanislavsky heavy with method baggage, but if her larger-than-life characterizations—here, and in her Oscar-winning role in The Fisher King, and as the bitch moll in Married to the Mob—are more theatrical than movies audiences are generally accustomed to, I want to defend her by saying that she's not a natural for the camera. Yet that's not quite true: she takes what are sometimes gross outsizings of relics and scales them back and in the process does some sensational modulating with her voice. And how she speaks her parts may be the key to why she never quite lops over into the grotesque, as evidenced sublimely in The Fisher King in which, playing opposite America's most underrated actor Jeff Bridges, she says, "I'm not a modern woman." That's the most revealing line she's been given to read as an actress thus far and that's precisely how we feel about her. Easily passable as the less attractive twin of Jess Walton (the irrepressible Jill on The Young and the Restless), Ruehl is a bit unnerving on a psychological level, too, further explaining why people back away: as actress her edgy and rocky emotionality shakes some of us because deep in the recesses of our buried privacies we are like or have an affinity with the characters she plays. She does them on stage or screen or during interviews, while we are those people behind closed doors: the child-forever-in-us of Bella in Lost in Yonkers conjures up our own secret quirks, weaknesses and especially those resentments most of us have buried regarding our family. When Irene Worth attempts to destroy Bella with "You are a child, that's what the doctors told me. You will always be a child," and Bella hits back and says to her, "You make me stupid and crazy," those utterances—going way beyond the blotto bliss of Gump—are painful flashes from our own memories, ones still not resolved and probably never will be. Of course, the mass movie audience didn't want to hear these kinds of bitterisms and surely not from the King of the Schlockliners. Some time back, before a gathering of the press, Simon said that his original concept for Yonkers was confined to the boys and how they responded to being stuck with grandma. Gradually in rewrites Bella took over. When accepting the Pulitzer Prize for the play, Simon must have felt a strange irony: having become a multimillionaire for dumping turds on the masses, his most delicate creation, a woman as universal adult child in all of us, earned him his first deserving respect.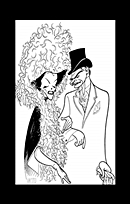 Over at one of the movie newsgroups, Love Among the Ruins was recently labeled "a wonder to behold." Remember having watched back in 1975 when it aired as a highly anticipated TV event, but who could recall much after some thirty seven years, so I hunted down a copy. What was forgotten came back all too quickly: The notion that Katharine Hepburn (68 at the time) is being sued for breach of promise over a broken engagement to a much younger fortune hunter is ludicrous. And the "set up" of Laurence Olivier as the barrister, with Hepburn conniving to acquire his services to defend her, all the while pretending not to realize that he was one of her early lovers, is an embarrassment. The excitement of the ballyhooed Hepburn-Olivier union lasts about as long it takes to re-do that famous moment when Cary dragged Kate across the floor in one of their 1930s comedies. And in a courtroom! In same, seated in front of Olivier, she indulges ad nauseam some of her worst mugging. (Suddenly the repressed memories of her TV début as a testing-our-tolerances Amanda in The Glass Menagerie a few years earlier would also return.) Olivier is acting down, trying to shadow Hepburn's tired feigning at the same time shadowing his own over his character's fond recollections of a blissful tryst—with that bag of icy bones?—and in his summation he seems to be in another movie altogether. End to end he's stilted, discomforted, making me long for his dirty old lecher in The Betsy. But the ratings for Love Among the Ruins were good, the critics fawned and Emmy awarded the stars statuettes. With a twenty day shooting schedule, director George Cukor did one thing that we're thankful for—by going outdoors occasionally, he gave us a chance to breathe, the opposite of suffocating in all that embalmment of My Fair Lady.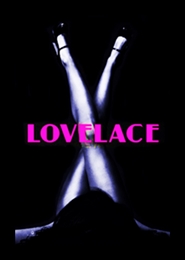 KING OF THE BJs: Lovelace is a crushing bore, in spite of having good actors like Chris Noth, Bobby Cannavale and Hank Azaria being up for a hard-on about fellatio. The huge success of Deep Throat had little if anything to do with dullard Linda Lovelace other than her feat of depth; it was porno fascinating to audiences not only as exhibition but also serving as message of desire: "Hey, Honey, this is how I want you to do me." (Saw it in Denver with a college-era chum who said her boyfriend was hinting she learn the techniques.) The closest we get to that social sea change in Lovelace is with the Playboy philosopher's private screenings for sexual hipsters. Instead, the movie makers are playing it ludicrously safe by taking Lovelace's Ordeal as if its "pity me" is the higher truth. When Eric Roberts administers a supposed eleven hour lie-detector test to Amanda Seyfried's Linda, the informed are reminded not only of the unreliable device offered up as quasi legal protection by Citadel Press but also of Roberts' own descent in Star 80, which closely resembles Lovelace's husband. Watching the clips from Donahue, we're prompted to recall how reducing herself to fashionable hypocrite brought on the feminist brigade swallowing the gun-to-her-head defense. Who really knows the true extent Lovelace was used, abused, beaten and threatened? She did, however, come from quite the sleazy background that helped facilitate compliant subservient situations. (And if we all had an egregious mother like Sharon Stone, who buys drinking glasses that match the kitchen/dinette wallpaper, we'd be penning tales of woe too.) What's revelatory off screen about Lovelace, whose name is listed as author of two pro-sex and then two anti-porno nonfiction books, is that she didn't acquire from her experiences the street smarts to keep from repeating self-victimization. The lasting legacy attached to Deep Throat isn't about the whiner; straight or gay, anyone viewing Al Parker in action has his senses quickened to the ecstasy of the ultimate kiss.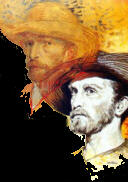 WIRED: Though the boobish Two Weeks in Another Town is pretty hyper, Vincente Minnelli's most wired movie is probably Lust for Life. Its intensity is true to Vincent van Gogh's chronic madness, as is Kirk Douglas's portrayal. Even without Miklós Rózsa's equally agitated score, the movie embraces the temper of the artist's seizures—his flares of excitability, of inspiration, his fits of emotions and rage. Purists regard Tim Roth's van Gogh in Altman's Vincent & Theo as close to definitive; Douglas of course doesn't have the painter's delicacy, because he's always been this chunk of melodramatic weight, and thus van Gogh's fragility gets displaced. But Douglas is saved by his own tremendous desire to do right and by Minnelli's concept—using van Gogh's paintings with integral as well as augmentative intent. In this, Lust for Life may be the only picture that more than benefits by letterboxing—it becomes an instantly framed movie museum. When the masterpieces come into view—interspersed chronologically and thematically—they serve not only the purpose of appreciation but also provide a double visual history. Van Gogh's work was progressively reflective of his dementia; by the time he started doing his landscapes, every stroke of the brush was a warning of something to come. Minnelli, art directors Cedric Gibbons, Hans Peters, Preston Ames, set decorators Edwin B. Willis and F. Keogh Gleason, photographers Freddie Young and Russell Harlan put together an ambient feast of period and settings. The movie would be much better without Rózsa's frenzy and it would be more powerful had Minnelli given the audience the punch that makes the story an even greater tragedy: brother Theo, played by James Donald, died six months after Vincent. (Altman's movie does.) With Anthony Quinn, who mysteriously won an Oscar for his Gauguin. But if recent speculation from scholars becomes accepted—that it was Gauguin who sliced away van Gogh's ear—then Quinn's performance will be hailed for its prescience, for he does seem ready to do the bloody deed.
Text COPYRIGHT © Ralph Benner 2007, 2008, 2009, 2010, 2011, 2012, 2013, 2014, 2015 All Rights Reserved.