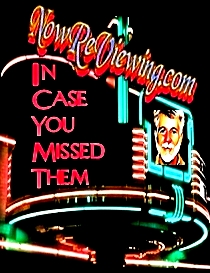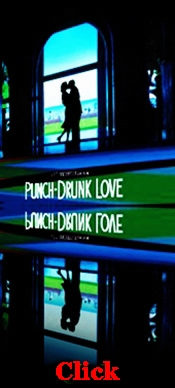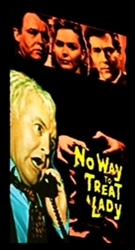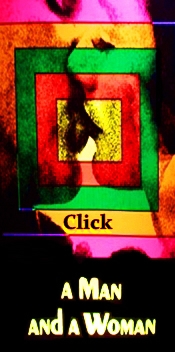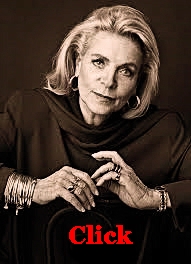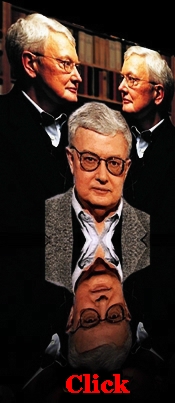 Once you size up Warren Beatty's McCabe as a small business dunce and Julie Christie's druggie Mrs. Miller as a supporting bit (with hair Babs would later borrow for A Star is Born), all that's left to wonder is if director Robert Altman is going to keep the wintry setting until the closing act. He does, thanks to Mother Nature's unrelenting storms. McCabe & Mrs. Miller is a frost bite of a movie and the colder and snowier it gets, the more your dissatisfaction loses its circulation. You sit there blank of response, hardly able to plow yourself out of the deep blanket of dreariness—presumably an Altman warning about the murderous dealings of conglomerates. What keeps you from freezing to eternity is watching Beatty's wussie trots to stay a few steps ahead of a trio of liquidators. But how can viewers be expected to hold an interest in him when even the boozed, whoring townspeople won't notice his absence until the first thaw?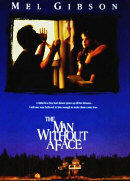 NO WYSIWYG: The Man Without a Face is Mel Gibson's début as director and, I think, it's much better helmed than his Oscar-winning Bravefart. Granted, it doesn't have Gibson cavorting his bare ass in front of the camera or have heads and innards splattered across the screen, therefore it isn't the kind of movie those who love his Three Stooges juvenility would line up to see. (And they didn't.) The Man Without a Face is about the ill-effects of falsifying otherwise innocent or delicate situations: if it has the depressing moralistic posturing of Diane Keaton's The Good Mother—that sometimes truth isn't enough to open the minds of Philistines—it's nevertheless a reminder that children are used to shield adults from the fear of exposing their own willful ignorance. (In America we're more afraid of not joining the comfort of pack mentality than the fear of the Judeo-Christian belief of condemnation for breaking the 9th Commandment.) The way Gibson handles the subject matter is evidence of his sensitivity to society's punishing hypocrisies; it confirms that when he wishes he can overlook his own lack of finesse and his convenient intolerance about who populate the real world. And not surprising, considering his own brood, he's an expert in handling kids—he knows their wandering adventures, use of forbidden language, their insensitivities and instant querulous eruptions—and he's especially adept at what he gets out of his co-star Nick Stahl. Gibson himself wasn't his first choice to star in the role and therein may be a slight discomfort: he hadn't yet lost his celebrated good looks (clearly absent by The Patriot), so when the audience gets its first lengthy views of his Pizzahead, the makeup, despite intentions, is depreciated. But not for long: Gibson is acting for a change and that's always worth seeing. The Man Without A Face is the last film before Payback that isn't his tiresome WYSIWYG.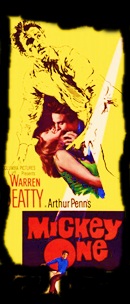 Mickey One is all about Warren Beatty and director Arthur Penn farting out an "art" flick as gesture to Fellini and Godard, with a decidedly depressing Willard Motley atmospheric mix of Chicago's Maxwell Street, DPs, a bit of Nelson Algren and the infamous Marina Towers. Four things going for it, at least for a while—Beatty's boyish handsomeness that hadn't tipped over yet into sterile plastic, Ghislain Pieree Cloquet's black and white photography, a friendly jazz score by Eddie Sauter highlighted by some nifty improvisations by the great Stan Getz, and faces. A lot of faces, with character oozing out of them ala Studs Turkel or a Mike Royko column, blessedly without names. For the first half hour, the gritty imagery flies by and we're working just as fast to collate it into something coherent, when to expect that it make sense belies its arty fartiness. Beatty's Mickey is on the run from Detroit mobsters he doesn't know for a crime he's not sure he committed. He seeks refuge in Chicago, taking a crack at standup comedy at local dives until he's offered a gig on Rush Street by Hurd Hatfield (doing his usual cryptogenics). Warren's got little if any protection: there are no famous co-stars supporting him, no glam shots in glam outfits propping up ironic airs; what's coming out of him is a mystifying trust only in himself and distrust in Penn. If there's an intelligence hidden in the gassy script, we're not recognizing much beyond the whiffs of urban paranoia but we see the smarts working in Warren as he's trying to find something, just as we can see how he found a way to bring a bit of whatever to the rot of The Only Game in Town. (One of Beatty's unacknowledged gifts early-on was his ability to make himself watchable as a loser or in mundane or confusing scripts, later to become unwatchable in similar follow-ups.) Mickey One has a Let No Man Write My Epitaph grunginess that saves it as a curiosity. With Alexandra Stewart, Franchot Tone, Jeff Corey and Kamatari Fujiwara as the junk artist, the kind of flora absurda that sprouted in too many of Fellini's movies and would blossom to Academy Award glory, with limp and bummer teeth, in Ryan's Daughter. One of the production designer Sylbert twins thumbnails it: Mickey One ½.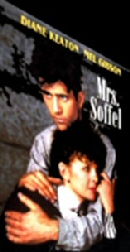 HOOSEGOW DE LUXE: Woman friends of mine love Mrs. Soffel, Gilliam Armstrong's bittersweet, based-on-fact romancer starring Mel Gibson and Diane Keaton. Partly, they tell me, it's the boy-toyism of Gibson's youthfulness, making them want to do what Diane does—wrap their protective arms around his dangerous petulance. They also admire Diane's character's courage to move on, facing the harsh proscriptions for her adultery, for her abandonment of her children. Chiaroscuristic in style, provocative in its tone, the movie's not a "woman's picture" in the way we regard certain 40s and 50s melodramas, when the obligatory suffering is faked to be noble and righteous. Calling it feminist, though, wouldn't at all be a put-down. In fact, its early 20th century setting swoons with suffragettism. For no apparent reasoning, I'm ambivalent towards the movie; I respect it, recognize that both stars are very good—neither has ever been this controlled—and admire the trappings. Maybe I admire one of the trappings more than anything else because it seems to overwhelm the movie: Pittsburgh's Allegheny County Jail. Designed by Henry Hobson Richardson in 1885, and completed in 1888 (and, when last checked, still in use for family and juvenile incarceration), it's a monument to the Piranesian style of architecture, and by this I mean the jail conforms to the artistic schemes of the Italian artist Giovanni Battista Piranesi, set forth in his renowned collection of imaginary prisons entitled Carceri d'Invenzione. Piranesi saw Roman ruins (sub prisons) as "fantastic, immeasurable dungeons dominated by immense, gloom arcades, staircases rising to incredible heights, and bizarre galleries leading nowhere." His engravings became an important influence on 19th century romanticism and also played a role in the development of early 20th century surrealism. The Allegheny County Jail is stylistically romantic, and there's definitely something hugely incongruous and absurd about it. Not only a great place in which to make a movie—it's the real star of Mrs. Soffel—it would also make a great disco or mall, or the prison of Mel's choice when he finally ends up in one.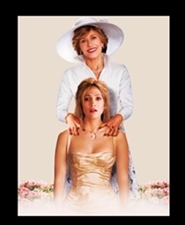 Stanley & Iris, Jane Fonda's last movie before a self-imposed retirement back in 1995, was a modest character study about a working class single mother finding romance with and playing teacher to bicycle rider Robert De Niro who can't read or write. The element of stunt is suspected when big name actors play small but, with director Martin Ritt guiding them, these two got right in there to keep it limited and generally persuasive. Especially Jane, reminding us once again how terrific she can be in a Christine Lahti role. Deciding to return to acting fifteen years later, there was the matter-of-course carping that Monster-in-Law was beneath her, that she was riding Jennifer Lopez's ample patootie to achieve a successful comeback. (The movie was a b.o. hit, Jane picked up some millennial following and Jennifer took home $12 million.) What's ridiculous about the critics' slams is that they downplayed Jane's track record in comedy. Early in her movie career she was the tall, slenderized and intelligent challenge to types like Tony Perkins, Rod Taylor, Cliff Robertson and Robert Redford. It's true what Kael once wrote in a review of Klute—that Jane's "motor runs a little fast"—but long-time viewers will recall she had been nervously ahead in whatever scene since Tall Story, that we could detect she was already mentally blocking her next (extremely discernable in The Chapman Report, Sunday in New York and Fun with Dick and Jane). As she aged, the motor slowed here and there but along with the reduced idle she managed to be unbearable in crap like Coming Home, trying to work against the media perception of her; she'd visit the angst of "we just don't like each other" with her father in On Golden Pond; and would do more crapping out in the flapdoodle of Agnes of God. By the time she filmed Stanley & Iris, many of us will remember saying that what she needed most was some frivolity. With Monster-in-Law, her engine running just right, she's having one of the high times of her comedic acting career as a recovering obsessive-compulsive. Trying to remain calm as a sunset diva TV journalist interviewing an imbecile as one of the future Real Housewives of ScaryVille, or beaming during her fantasy moment of repeatedly smashing Jennifer's face into a cake, we share in the joy of her freedom in doing slapstick bitchery. The joy enlarges when Jane gets hers in a plate of tripe. She's also lucky to have an adept partner in Wanda Sykes as the guardian; these two play off each other almost as if they're in a different movie. Jennifer's not so lucky. The opening piddlings about her as a temp, a dog walker and with the obligatory gay pal set into motion the romcom plot in the cutesy shallow way the fundamentals are checked off in Legally Blonde. Since both films are directed by Robert Luketic, whose forte seems to be swank pretense, no one expects nor wants her to play a well-situated sweetie pie Reese, not with that ass, yet he can't keep her from being a near lethal meh when there's no tension. But with Jane, there's a riled up leveling of tit-for-tat—she's not slouching from intimidation. (She also holds up against Ralph Fiennes in 2002's Maid in Manhatten, and Lasse Hallström got an acceptable turn from her opposite Redford in 2005's An Unfinished Life.) Still, Monster-in-Law is Jane's show. Reconnecting with her loyal audience and connecting with a new one, she's bringing to the party a subsurface egalitarianism—even her crow's feet underscore equality.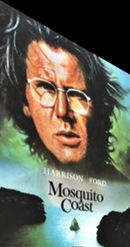 Harrison Ford's first real opportunity to act without any safety net is in Peter Weir's neglected 1986 The Mosquito Coast. He's novelist Paul Theroux's bespectacled, slowly-turning-mad survivalist-inventor Allie Fox who believes America will be destroyed in a soon-to-come apocalyptic war because of its political and moral flab. To avoid the cataclysm, Harrison takes his family (including wife Helen Mirren and son River Phoenix) to settle in Central America. The Lord of the Flies wearing a Swiss Family Robinson cap—i.e., habituating his real-life as a carpenter—Harrison pioneers his new world ingeniously, building both an air-conditioned jungle abode and an ice factory to supply locals with comforts they otherwise wouldn't have. But the encroachment of self-fulfilling doom generated by his festering isolation comes to fruition. That the story is fable is the central reason Harrison succeeds: his legendary-like movie heroes provide him an acceptation; he's been out of the real world for so long in Lucas-Spielberg fantasies, and had to endure a wholly incredulous love affair with that Amish amazon in Weir's Witness, that it seems inevitable if not natural for him to go bonkers. Viewers' intelligence, however, gets in the way when watching his character's situational solutions, his lack of foresight, or trying to understand his family's blind allegiance; we're wondering why a man this inventive is so off kilter that he didn't better prepare for mortal danger or natural disaster. By end, having nearly destroyed his family, he's so thoroughly dislikable that readers of the novel might wish Weir had used Theroux's bloody finish—vultures feasting on the dead body. Moviegoers stayed away in droves—they didn't want to see one of their macho "other world" champions self-destruct.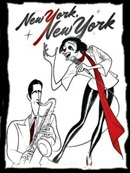 That old codger John Simon could on rare occasion deliver a mild nifty: about New York, New York, he wrote that Martin Scorsese's "directorial vision seems to be no greater than that of a man driving through a downpour without turning on his windshieldwipers." Nowhere in his piece does he intimate the downpour was likely blow. But Julia Phillips did, in her diarrhetic You'll Never Eat Lunch In This Town Again. Wheezing out a ton of dope-loaded intensity, NY, NY is a jittery trip down the Memorabilia Lane of the Big Band Era Scorsese calls his "most personal film." With such inflamed indifference—the effects of bullshit improvisation out of control—all the performers in it, all the things about it and probably most of the viewers watching it feel clogged, immobilized by the obsessiveness. Yet it's enough of a bummer curiosity to sit through. Flashing a not quite so grand art deco style by Boris Leven, and a lot of red producing a claustrophobic, mummified atmosphere, the movie is fascinating for its sickie contentiousness: Robert De Niro and Liza Minnelli play off each other as if in the throes of war games. Who's going to go over the top first? (Answered quickly.) Who's going to be the first punching bag? (Answered not so quickly.) Even discounting the druggy frenzies, they have more "energy" to burn than should be legal. They're also too confined in the old Hello, Dolly leftovers in which they're showcased as wastes: De Niro, once more doing a variation of Marty's wired ego syndrome, is an acting machine without an off switch, and Minnelli is locked into gesturing and screwing up her over-cosmeticized face with befuddled expressions. (The coke blocking the neuro transmissions?) If only she hadn't played it up as such a hideous looking thing, with her Andrew Sisters hair, her horrible drag costumes, her sexlessness. While her mouthing of the soundtrack is sometimes not quite in sync with the strength with which she sings, the singing is as good as it has ever been. On DVD, Scorsese restored the number "Happy Endings," cut originally because of the film's running time, but I couldn't determine its non-reality—is it a theatre stage number or staged on a set of a movie inside the movie? New York, New York is what happens when good artists escape to influences through which they convince themselves their visions are clear and in check. That's what Richard Dreyfuss thought too, before he experienced the horror of seeing his bloated mug splattered across the screen in Close Encounters. Looking back, all of them seemed ready for Betty Ford even before opening its doors.

Places in the Heart is supposed to be about director Robert Benton's great grandmother—played by Sally Field—who, suddenly a widow with two small children (one of whom is named Possum!), finds she's about to suffer the misfortune of the local bank foreclosing on her farm because she's flat broke. But her travails are just beginning: Mother Nature unleashes a tornado; shysters are eager to pull fast ones; racial bigotry rears its ugliness. Initially, the 1984 movie appears to be anti-Reagan and only because it's set in the Depression does one avoid the next thought: that Saint Sally & Company are victims of Reagan's trickle down economics. The movie isn't really about granny, however, it's about illusions inspired by the great communicator. Said Benton: "I have never let the truth interfere with a good story. I'm not in the documentary business, I'm in the theatrical movie business. So lying is my business. And the best lies are the ones I can make closest to the truth." Sally doesn't perform his "truth," she endures it and wins another Oscar. Why John Malkovich didn't earn the statue for his solicitation—in one sequence he uses rope and gun and accurate voice recognition to get our regard—might have had something to do with running out of commiseration after all of Sally & Company's troubles. And Benton misguidedly uses up what's left of our quota of tolerance: Places in the Heart has one of the most offensively sanctimonious finales imaginable—Reaganesque humbuggery that's like a long hot summer of Sundays listening to sermons on brotherhood as phony as Ronnie's religiosity.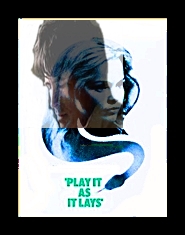 In the two movies they star together, Pretty Poison and Play It As It Lays, Tuesday Weld and Anthony Perkins are healthy-looking unhealthies. That's the "in" joke of their 3rd cousin casting—the smartass crowd divines they're compatible sickies furnishing head trip jollies. In the former there is some fun: when Tuesday's pumping lead into Beverly Garland she has this nearly once-in-a-lifetime glee on her mischievous face. In the latter we need to be on a regimen of downers to match Frank Perry's direction to be able to associate the twosome to Joan Didion as the Suffering Empress of Migraines who spreads the virus that is the eternal question "What does it all mean?" Movie lovers don't respond that way about Tuesday and Tony; they're flaunters of pop defiance—kooky neurotics immunized by the absence of magical thinking. The esoteric restiveness Tuesday's Maria (pronounced Mariah) goes through is surplus satire on top of Didion's reflections of the L.A. hates and moviemaking; she's a billboard advertising noncompliance—willfully resisting a career every wannabe would kill for a go. While traveling the smoggy streets and highways in a yellow Corvette as surrogate to Didion's angst, she shoots at road signs as symbolic targets, uses an emery board to file a finger, peels the shell off a hard boiled egg, sips from a car attendant's bottle of soda, downs tetracycline with booze following an abortion, visits her young daughter who's in a cuckoo's nest for unexplained reasons and searches for lost connections to her own childhood in God forsaken hell holes. Later she fucks a second rate TV actor after telling her to "dump the fags," though he'll likely not learn that her paralyzing acquiescence enables the suicide of one of them. By end we accept that we're watching out of compulsiveness, rather like consuming a carton of Ghiradelli dark chocolate squares we lucked upon at the dollar store. (If what we're learning doesn't matter much, what might is that Tammy Grimes missed out on a calling as a nasty, over-articulate Hollywood gossip.) Tuesday's dreary experiences will be re-experienced as unintended humor several years later in Looking for Mr. Goodbar: Playing Diane Keaton's sister, a stew who's found group therapy as cure for her problems, she announces that she's had it with the goodies she's used to maintain—happy dust, uppers, grass, booze, poppers, pornography—and then downs a pill. But with enough reality to capsulize a more valid mantra than Didion's title: "That's all I am, a piece of ass." Wearing hair by George's salon before Shampoo, looking as good in safari jacket and cutoffs as he does in kiss-off suit, Tony thumbnails the demeanor of Play It As It Lays when he quips to Tuesday, "You're not exactly a shot of meth."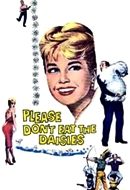 Rarely ever got into Doris Day. She was pleasant enough most of the time, though at some point she always turned into an automat. In her comedies and musicals, she was the virginal Jane Lynch smartasses cracked jokes about. It's of course true that she was miscast as Ruth Etting in Love Me or Leave Me and when she sang "Ten Cents a Dance," you weren't sure for whom she was so mesomorphically shimming in her flashy dress. But the asexual overtones were compelling, like an Amazon on an urbanizing drip. In the popular Pillow Talk, she and Rock Hudson had a good time in what looked to be a party for two but don't we all wish they hadn't made those two follow ups? The only time I really like her is in Please Don't Eat the Daisies, a comedy based on Jean Kerr's best seller about the escapades associated with being married to the famous theatre critic Walter Kerr. With names changed and the idiocy rather mild, it's an unnecessary family picture that doesn't cloy too much because the critic David Niven and wife Doris have kids as pranksters who get laughs in the background. It's Doris's nonchalant responses to the kids that surprise; she's not frantic, she's nearly natural in ignoring the fact that one of the brats is locked up in a cage or sitting on a barred up window sill of the cramped high rise apartment dropping water bombs. If not a likely choice to be a Niven costar, she matches up with him far better than she does with stiffmeister Cary Grant. The dilemma of critics interacting with the stars they review is given minimal wit, similar to Bob Hope in Critic's Choice, the juicier possibilities sacrificed for a broader audience. In her last movie role, Spring Byington lobs off a few good ones and the zingiest is aimed at derrière diva Janis Paige. Customary for Hollywood back then to give Doris a few songs to sing and the two full numbers provided are real bummers. With Doris's clout, couldn't she have put her foot down and refuse those few bars of "Whatever Will Be"?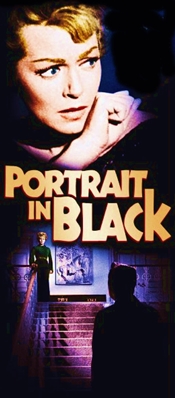 Portrait in Black is another of producer Ross Hunter's inglorious vanities showcasing the only remaining exploitable asset Lana Turner had left—sleazing her way through histrionic sexcapades. (The boys of Bad Movies We Love are a bit kinder—winking that she's been processed like "a four-course Velveeta banquet.") In her previous Hunter smörgåsbord, Imitation of Life, Lana pretended to be both a virtuous mother to Sandra Dee and an acclaimed theatre star hoping to nab the leading role in a faux Fellini picture. Her thesping fraudulence, the expensive jewels and furs, the sticky blond globs and slutty titlessness were thankfully overshadowed once Susan Kohner started to pass herself off as white and was (rather enjoyably) beaten up by Troy Donahue and then suffered the most extravagantly humiliating sobbing ever by a daughter at her own mother's funeral. Nothing comparably rank in Portrait, a flimsy redo of The Postman Always Rings Twice permitting Lana to survive the original crash to duplicate all those sins of the damned, but there are some pluses: Lana on occasion looks hearty in a Claire Trevor sort of way; gets amusingly slammed when her soon-to-air-bubbled-in-the-heart husband Lloyd Nolan tells her that she needs "a vitamin shot for love deficiency"; fends off Richard Basehart's advances and fireplace iron assault; drives for the very first time (after getting her driver's permit) a finned-up chromed-to-the-max Chrysler at night in a downpour on California's Highway 1 without knowing which button to push to use the windshield wipers; and earns a mighty slap for her confederate efforts by lover Anthony Quinn. Hardly a moment when we didn't fight the gag reflexes of her mother love to Dee in Imitation, but as extra plus here she's insincere stepmother to Dee and it's minor fun watching the stepdaughter scrutinize. (Still, when Dee comes into Quinn's sights as the next victim, we're not too sure if she should be saved.) The miscasting of Quinn as a husband murderer is too conspicuous; his tall greasy darkishness is Johnny Stompanato camouflaged as a doctor smitten by the insanity Lana's mysterious bewitchment causes in men. If her 1940s ripeness might pardon Garfield's lunacy, it's those original oil paintings on the walls of Quinn's pad that are much more likely the catalysts to his homicidal tendencies and terrible performance. Though the abominations are provided a screen credit for the Martin Lowitz Gallery, the artists are not; the anonymity is the smartest move made in this rattlebrained trash.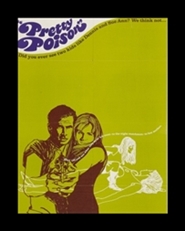 It's alleged there's something praiseworthy about Lorenzo Semple, Jr.'s script of Pretty Poison, directed by Noel Black and starring Anthony Perkins and Tuesday Weld. Don't quite see it. What's impossible not to see is when movie makers dare put Tony and Tuesday together, the danger of amusing psychomania swamping the atmosphere would be inevitable; they're to the 60s what Sean Young and Patrick Bergin are to the late 80s and early 90s. The psychology of a former teen arsonist fabricating his way into manhood is limpy; when at the movie's start Tony shows up at a job to fulfil his parole obligations, he feigns as an ecological spy and then graduates to eco terrorist without correlation to the few interspersed hints about his motivations for the juvenile arson that resulted in his incarceration at a mental facility. The shaky presumption is that he's gone from parentless social misfit to fantasy savior of the environment, detoured by Tuesday. There's unexpected restraint in the twosome's fruitcake performing; Tony's trademark slender frangibility counters Tuesday's toxicant opportunist without a lot of indulgences. And they look physically good: his weediness isn't alarming and she looks deboozed—the opposite of her bloat in Wild in the Country and a few unmentionables. (In their only other movie together, Play It As It Lays, they're immersed in early 70s Joan Didionism, with Tuesday the one in a cuckoo's nest.) Reportedly Tuesday claimed she's at her worst in Pretty Poison but who doesn't enjoy how she discharges some payback into her mother Beverly Garland, who sparks things up a bit. Those incautious slaps they slam each other with reflect the deeper peril Tony is in. (Foreshadowed by Tuesday's tittering, the twist at conclusion doesn't do much to measure the fuller meaning of his acquiescence.) Still, she has a point about herself: one of her special talents as performer has been able to incite actions that cause men to want to react violently—she's a neurotic switch turning on irrationality. Here she's got to make the transition from petulant young bitch to sociopath thrill killer and the best she achieves is pedestrian warpiness. She allows us to use our laughs as antidote to her toxicity.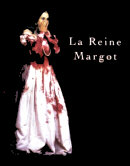 When Alexander Dumas wrote La Reine Margot (Queen Margot) in 1845, it was first serialized as two-page installments in French periodicals and readers were reported to have fainted at the super nasty deeds of Margot's mommie Catherine de Médici who orchestrated the infamous 1572 St. Bartholomew's Day Massacre against the hated Huguenots just five days after Margot married Henri of Narvarre. The ensuing bloodbath so revolted the world that even Ivan the Terrible was said to have condemned it. But Dumas (and the editors) knew the drawing power of murderous bitches, and so do moviemakers. While Patrice Chéreau's 1994 French version stars Isabelle Adjani as Margot (looking distractingly like Jennifer Jones), it's Virni Lisi who, in personal triumph as Catherine, appropriately holds the bloody mess together. Originally 160 minutes, Queen Margot underwent a major re-edit when it didn't perform at the French box office as predicted; despite receiving praise from Paris critics and winning 5 Césars, the public and many international critics found it an overload of violence and too often incomprehensible. Cutting it down to 144 minutes, adding some historically clarifying comments, the DVD version (at least the one released in America) still creates problems because the rush of events early on—Margot's wedding, her loins burning for fresh flesh (and not her new husband's), the secretive plots with allies and conspirators—don't congeal to make very clear the slaughter that's about to commence. I don't think there's a light or a restful moment throughout, and this hurts Adjani enormously: she alternates between fornicating and pleading for her lover's life and she gets damned tiresome very quickly. However, she's in several provocative scenes that, due to their pruriency or their sheer horror (like her brother's accidental book poisoning, or her visitation after a dual beheading), give viewers reprieves. Chéreau's depiction of the massacre is frenetic, perhaps too much so for us to grasp its historic meaning and consequence, yet it's a bold enactment, unlike anything we're seen from French moviemakers before. With Daniel Auteuil, Jean-Hugues Anglade, Vincent Perez, Thomas Kretschmann and Miguel Bosé.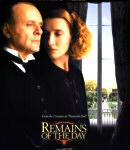 DIRTY WINDOWS: One of the staples of British entertainment is the periodic bow to butlers and housekeepers who help impose "Upstairs/Downstairs" separations between the classes. Part of our attraction to these kind of stories is that, if we're lucky, the head butler or housekeeper is endowed with a magnanimity that overwhelms and thus shames the stiff upper class snobs who in the process are taught lessons about the "real" world from the Leona Helmsley "little people." There's suppose to be deep satisfaction that servants are always smarter and more humane than their masters but, knowing their place in society, never let on that they are. The Ismail Merchant-James Ivory movie The Remains of the Day deals with another kind of servant—the drip-dried butler who hasn't a purpose beyond the menial, a servant who offers his life as a sacrifice on the alter of subservience, even in the face of moral abjection. This movie, spending an inordinate amount of time telling us how emotionally stunted its central character is, has a severe handicap right from the start: Anthony Hopkins' held-in, meticulously mannered performance—a tour de force of repression, a monument to emptiness. (A hangover from the never-used script by Harold Pinter?) Japanese-English novelist Kauo Ishiguro's caution about the trap of servitude is lost here in what is the least satisfying Merchant-Ivory production since The Bostonians. How could the moviemakers possibly think that two and a half hours of sullen monotony, without ever bringing a single smile to the audience, serve any useful purpose? Certainly not as entertainment, and while one can't argue the artful stringency of the performances, all the labor is a substitute for Sominex. (Only Michel Lonsdale as the French diplomat with aching feet sparks a minor interest—mainly because he's looking more like Martin Scorsese than ever.) Most glaring of omissions: it's never explained to us what qualities Emma Thompson's character sees in Hopkins' fearful mess. In her final scene, aboard a bus and crying, I didn't believe a minute of her pain. (Who would have ever thought that after his mesmerizing villainy in "The Jewel in the Crown" Tom Pigott Smith would be the right choice as a husband?) Once more Merchant and Ivory hope that the exquisite irony built into the classic stories they film will magically appear to give us a wallop of a climax but, as in The Bostonians and with Howards End, they somehow manage to de-emphasize ironies and thus we're robbed of the satisfaction of fulfillment. This was most apparent in Howards End, when the audience is waiting for the payoff to detonate—when Emma Thompson realizes that the residence had been willed to her almost from the start. There was a chance at the neat ironic twist here in Remains had not the screenplay, holding too much faithfulness to the novel, opened with Christopher Reeves already in possession of the residence wherein Hopkins and Thompson worked. (Reeves' character Lewis needed to be the surprising new owner, since he's conceivably Jewish.) When a movie loses its staying power and allows the audience too much time on its hands, observations are made that might have been ignored if something was actually going on. For all the household staff employed to keep the old mansion in shape, didn't anyone ever think to have the doors and their moldings whitewashed or, more urgently, clean the windows? (The peons—even Glenda Jackson's—wash them in Alan Bridges' The Return of the Soldier.) Such laxity grounds for dismissal. Tony and Emma, you're fired!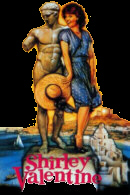 BEAUTIFUL PLAIN JANE: Gilbert's Shirley Valentine purposely reminds moviegoers of his 60s hit Alfie. The central characters—in the former, a housewife bored with the if-this-is-Thursday-it's-steak-day routine; in the latter, a womanizing cad—face the camera to more or less wink their smarts at the audience in far more satisfying ways than Sarah Palin managed to. The difference between the two characters is what makes them companion as well as comparison pieces: Shirley is unrelentingly good and decent in her ordinariness, whereas Alfie's relentlessly amoral hypnotic lecher. But you love them equally, because you probably know people just like them. Pauline Collins' Shirley is a peculiarly smashing success because as you're watching, you keep thinking how it can be that a character who isn't particularly interesting can be this beautifully interesting to watch. Perhaps it's Collins' scrubbed features—she's pleasing in her plumpness. She's isn't what you'd call a hot turn-on, but she's safe; there's something reassuring and refreshing about her no-nonsense attitude. And this Shirley isn't above being an equal opportunity exasperater: she bugs teacher, husband and tourist alike. Tom Conti's amorous Greek is rather like a Sam Elliott gambling that he can do an accent. Joanna Lumley, one of the blasted broads of AbsolutelyFabulous, plays a high class hooker.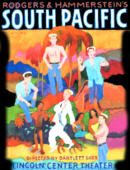 Josh Logan's deplorable movie version of South Pacific prompts detractors to wonder if the unusually high acclaim for the Bartlett Sher Broadway revival might suggest there's more to the musical than a wussy fondness for antiquity. In breathtaking HD, the PBS airing of Sher's production validates some of the raving. Right off the bat, Kelli O'Hara, looking and acting an awful like Reba McEntire, is inestimably more tolerable as Nellie Forbush than that zit on the ass of movies Mitzi Gaynor. O'Hara's the right vision to persuade us that she's a Little Rock hick and she brings some refreshment to the lyrics of the lumpy songs and an unwavering if sometimes sharply piercing range of voice to pull them off. Having missed her work in Sher's equally celebrated Light in the Piazza, there is an innocence about her Nellie that makes her ideal casting as a quite fetching Clara—an aureole-like charm circling around retard emotions. Playing Emile de Becque, Brazilian Paulo Szot has the expanding diaphragm of a matinée profundo and those who love the curdles of "Some Enchanted Evening" will not be disappointed how he churns the cheese, but for my tastes he's a bit too sinisterly hulky-looking, recalling Joe Spinell's Willi Cicci in The Godfather and The Godfather II. Throughout Szot's performance I kept thinking how much better Antonio Banderas would be as needed star and actor. Because neither Szot nor O'Hara achieve stellar luminance as stage personalities in the production, the unintended star becomes Andrew Samonsky, whose enviable thinness as Lt. Joseph Cable is more attractive than John Kerr's. Some of what makes him riveting is a rather disconcerting drawback—his resemblance to James Woods. The calculated butch gait and posturing don't escape notice, either, yet the lures come together almost erotically when engaged for his seduction of Liat. Our investment in Andrew reminds us that the musical has a lousy second act: it's not and never has been acceptable that the character Cable dies off stage. Couldn't he expire in Liat's arms? The rushed conclusion joining Nellie and Emile also lacks the kind of emotional welling that we're set up for. Much appreciated is that this is not an overly frenetic danced-to-perfection entertainment that leaves you lurching for a 5 Hour Energy shot. And, finally, after all these years, the insipid "Happy Talk" moves beyond nails scratching against a blackboard. Director Sher re-energizes a classic show while at the same time reconfirming that, hemmed in by restrictions in order to get the rights, his praise worthy skills can't do much to deepen its theme of racial harmony. The daughters of Rogers and Hammerstein continue the legacy of their fathers' lightheadedness.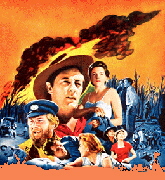 DON'T MAKE EM LIKE THIS ANYMORE: Fred Zinnemann's 1960 The Sundowners wasn't well received at the box office. No one that year wanted to see a movie about Australian sheepherders with not much more than a pot to piss in. Not when Ben-Hur was still playing to packed houses, and Psycho was giving moviegoers a new pop icon in Norman Bates who helped change shower habits, and Cary Grant and Tony Curtis were hanging bras and panties on a pink sub in Operation Petticoat, and certainly not when Liz was waking up ravishingly slugged after a hard night with Laurence Harvey in BUtterfield 8. After all these years, though, The Sundowners remains the higher model of built-to-last craftsmanship—a period piece that survives our Pentium-speed decay. With a little patience, you become engrossed by what's clearly a labor of love. Zinnemann worked in defiance of the odds, making his most endearing story with perhaps only his foreknowledge as comfort that it would take years before the movie would be recognized as a classic. In their covered wagon, Robert Mitchum and wife Deborah Kerr, their dutiful son and sheep dog, and Peter Ustinov trek to where the seasonal jobs are. Mitchum's a weekend boozer who wants to "keep on the move"—he can't stand that things get stuck in park; Kerr dreams of her own place, nervously guarding the money jar in which there's a hard-earned down payment. Frictional opposites, yet these two really have it for each other: they do in this picture what Mitchum fantasized about in Heaven Knows, Mr. Allison. Working to sustain an Aussie accent but still retaining his humorously American gigolo gait, he's as marvelous to watch against type as Kerr, who sheds the great lady affectations; together they're positively hale. And with her down-under tan, Kerr's never looked more so. Ustinov furnishes more evidence as to why he won 1960's best supporting actor Oscar (for Spartacus); Glynis Johns a tad bit too spunky; and the lovely Dina Merrill the ever-ready real thing as a high strung society type. Playing Merrill's husband is Ewen Solon, who'd pass for Zinnemann's twin. Nominated for 5 Oscars: best film, director, actress, supporting actress (Johns) and adapted screenplay (Isobel Lennart). Kerr won the N.Y. Critics Award; Mitchum the National Board of Review honor.

Except for Sweet Smell of Success, which I saw again during TCM's tribute, was Tony Curtis any good? The greasy curls, the "low life" persona, the years of waste in one bad sex comedy after another, he personified the pinups from the old movie magazines a little too well—he solicited as a "pretty boy." Remember when the Empress wrote about Marcello in A Special Day—that he's a "little loose in the seat"? Fits Curtis and evident in Paris When it Sizzles. (He and Louis Jourdan might have triumphed together in La Cage aux folles.) But in a role which needs whorishness, as in Sweet Smell, he holds up, he deliciously becomes the slime bag he portrays. He's not afraid of Burt Lancaster as actor, either, and it's another treat for foofs that otherwise domineering Burt allows all of his co-stars their moments—including Martin Milner in the scene during which he's trying not to have to kiss Lancaster's ass while eager to stomp on Tony's. The movie itself really holds up too, infected with Walter Winchell menace and Dorothy Kilgallen bitch venom, and the seamy heavy "night life" b & w look is like sludge to plow through. I've always had it for ex-stripper Barbara Nichols. Her harsh blondness and shrill voice were trademarks that unfortunately narrowed her opportunities, and the buxomly cheapness had been over-exposed in those sleazy men's magazines of the 50s. Yet she had an innate agreeableness about her, an endearing way of working her not-so-smarts. You didn't feel a need to protect her, as you did with Marilyn, but she had grit and empathy. In Sweet Smell of Success, director Alexander Machendrick tones her down, even letting her whisper, and guides her in pulling off a difficult sequence during which Curtis pimps her out. That she's typecast is obvious; that she's memorable against the likes of Lancaster and Curtis remains no small feat.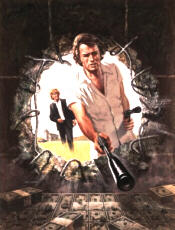 Not long into Michael Cimino's début Thunderbolt and Lightfoot we start wondering where he's headed: a straight's secret homoerotic fantasy? A Midnight Cowboy turned into a Butch Preacher and the Transvestite Kid? We're amused and intrigued by the sexually-tinged camaraderie between Clint Eastwood and Jeff Bridges who bait each other with come-ons but never unzip to consummate. To get the 70s pulse, I looked up old reviews by some New York critics and the words "misogynistic," "latent homosexual" and "anti-heterosexual" frequently popped up and very derisively. Seems a lot of the press, and users commenting over at IMDb, got pissed that Cimino didn't have the guts to travel the route to climax so they slammed him by intimating he was hiding in the closet. But their disappointment doesn't make the movie any more or less a reflection of American males' chauvinist attitudes toward women and animus of gays; in fact, Cimino's ambiguity adds a potent charge. The real scorn is aimed specifically at braggarts like George Kennedy, who could easily turn anyone anti-male. (Can't think of another actor I get sick of faster, except Samuel L. Jackson.) Minus the invert overtones, the movie's not about much, really—it's like a 20 year old's daydream of libertine bandits who have to pay a half-price for their wrongdoing. Unlike the fake mod derelict buddies stuff of Ratso and Buck in Midnight Cowboy, or the glam boys-gunned-into-pop myth of Butch Cassidy and the Sundance Kid, the duo here offer up a bit of white trash romanticism; sizing up Clint when first running into him, Jeff says, "We'd be good together." Because they don't seize on their compatibilities, Thunderbolt and Lightfoot attains cult status.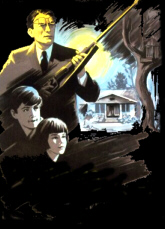 For Yankee baby boomers in high school during the early 60s, when the civil rights movement was about to explode, Harper Lee's To Kill a Mockingbird wasn't only required reading, it was a communal experience—socially unifying as well as instructive. Lee's memory book—about the South's rabid racism of the 30s as seen through the eyes of moral giant Atticus Finch's tomboy daughter—derives its emotional welling by the simplistic device of shattering childhood innocence. (And it swept countless boomers into their lasting love of novels.) Indisputable that Lee packs in the moral pointers, and thus earns the Pulitzer Prize, but Robert Mulligan's movie is so sincere an adaptation by Horte Foote that it's close to being deadly; it decrees in advance every feeling we're suppose to feel during every scene, it plants the ethics and lack of them too manipulatively—after a while we're numbed by the rigging. Perhaps something dangerous happens to many quiet liberal viewers now: watching the trial, we get angry at Gregory Peck's Oscar-winning Atticus for not going after the alleged victim's blatant lies because she leaves herself open for brutal cross-examination, and railroaded Tom is such a victimized setup that the cavernous nostrils of Brock Peters, who plays him, become scene-stealing respite. During the movie, we're apt to be reminded of another rigged melodrama—Peck's The Man in the Gray Flannel Suit. Not only because the star is once again the Mount Rushmore of decency, but also because both movies are overly manufactured that they look counterfeit. Remember the perfectly peeling washing machine in the kitchen of TMITGFS? During the beginning of Mockingbird, a grown Scout narrates how hot it was that year in Alabama yet when the camera scans the houses, with screens covering the windows, those windows aren't opened—not even cracked!—and an aged bundled-up Ruth White looks like a candidate for heat stroke and making the dismissal of details worse, Peck remarks how warm it is while wearing a sweater, vest, shirt and tie. Petty? Maybe, if the movies weren't stacked with endless caricatures and preachy lessons. In the role Rock Hudson (on the basis of his work in Something of Value) was scheduled to play, Peck rises above his own self-parody out of sheer solemnity, with help from Russell Harlan's halo-like black and white photography, and together they pushed voters in recent American Film Institute polls to name Atticus the screen's top hero and the movie the second most inspiring of all time. Harlan's night compositions, all of which came out of Universal's backlot, have those menacing, spectral fears from of our childhood. The opening cigar box credits furnished by Stephen Frankfort. Along with Salinger's The Catcher in the Rye, Steinbeck's Of Mice and Men, and Vonnegut's Slaughterhouse-Five, To Kill a Mockingbird, celebrating its 50th anniversary (and selling about a million copies each year), continues to be one of the most debated and censored books in schools. We boomers would like to say, "Go figure," but that Shirley Sherrod episode and the Trayvon Martin case won't let us.
Torn Curtain is a movie nobody really wanted to make, and you can feel that attitude almost immediately. Alfred Hitchcock had screenplay problems from the very beginning—originally intended to be about the infamous Guy Burgess case that sent England reeling (later done as a TV special by John Schlesinger in 1983 entitled "An Englishman Abroad" starring Alan Bates), and ending up a leftover from North by Northwest and The Prize. Then Universal forced upon him Paul Newman and Julie Andrews as box office draws. Wanting to make a movie with Hitch, both stars realized too late he didn't give a damn. On the first day of shooting, Andrews says, he told cast and crew that "the fun was over—the creative part was finished with the script—and the rest is a bore." But there's no fun in the script, not an ounce of creativity evident throughout, and, while not a total bore (the ineptness and miscasting are too infuriating to put you to sleep), it's a lazy rehash of Hitchcock tricks, visually ugly, and quite nearly idiotic: by any measure Newman should have been pronounced dead by the victim he helps kill. When the camera closes in on Andrews, you can count the ridges in her teeth, and what you wouldn't give to waste Lila Kedrova when she keeps repeating "Amerdeecan sponsor, Amerdeecan sponsor." Bernard Herrmann wrote a score Hitchcock rejected; could it have been any worse that what John Addison supplied?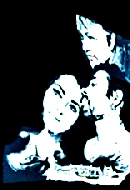 Most of us haven't had a chance to see Andrew Sinclair's 1972 movie of Dylan Thomas's play for voices Under Milk Wood. Never widely released in theatres and limited editions on tape or DVD often difficult to find but it's now available thanks to Netflix. Unsurprising that there's comparison of this movie to John Huston's version of James Joyce's The Dead. Now that I've seen both, I prefer, with reservations, UMW. Sinclair does what Huston didn't—allow for the accentuation of voice over actors in scenes, to concentrate on the pleasures of melodious profusion of words. With the exception of Donal McCann's beautiful delivery of Joyce's conclusion in voice over, The Dead is a confining structure of actors in amateur hour recitations that feels much longer than a mere 83 minutes. Not badly done, it's just done without solving the adaptation dilemma of Joyce, which is how to showcase the characters' reminiscences that are great reading and equally great listening on radio. Had Huston silenced the recorded sound and used the actors to dub over their lines, their voices might have ascended to the level of joyous "transport" to the inner sanctuary of the audience's imagination that is the "art" of both the author and a play for voices. There are "movie scenes" in UMW too, and a few of them, the ones with Richard Burton having sex with a local slattern, are downright terrible and gratuitous, but most of the scenes are staged for the words to dominant. And they're not depressing as with Huston's settings, which made me feel trapped in a funeral parlor. In additional to being the first voice, Burton plays a drunk with way too much method: he appears so wiped out that you can't get over the shock; with blurry and beady eyes and bloated kisser, he's ready for the ending of Under the Volcano. Some of his recitals are sublime—whirlish and dazzling—in "transporting" us to a paradisiacal Dylan Thomas Thesaurus called Llareggub (the backward spelling of "bugger all") where we're going to hear about dreams and memories. Other moments, he's speeding through the verse the way a bum badly hung over would try to fake it and what's infuriating is no one stopped him. (Booze by then altered his personality almost straight off and a listener can detect his contempt and boredom, irritants not present in his 1954 recording.) Peter O'Toole looks only a bit less bombed but his emaciation, a preview of his Don Quixote in Man of La Mancha, doesn't diminish his dignity. Foofs note with amusement that he, not his love object Elizabeth Taylor, gets credits for his hairdresser and makeup artist.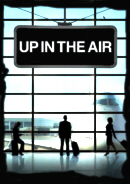 Before The Hurt Locker stole the thunder, the critics' darlings were George Clooney and his painfully timely Up in the Air. It's clear early in why neither won the top Oscars many thought in early December 2009 were inevitable—who the hell wants to sit in a theatre or at home as an unemployed and watch people get fired by a cold-hearted executioner? Or by "fourth grader" Anna Kendrick? (The irony in the applause is that some of those critics were pink-slipped by early 2010.) If Clooney isn't at his neutral best as a hatchet man, he's at his smoothest—a Cary Grant type appearing a bit like Alan Arkin's son Adam. The pleasure square-jawed Clooney brings to audiences is icy charm, a remoteness that allows us to give him the once-over and objectify, and while there's something missing in his persona we continue, at least for now, to be held. His appareled class and roguish demeanor—exemplified by his shit-eating grin—are calculation. These attributes, if they are such, make him ideal casting for terminating people from their livelihood and for dating starlets who don't speak English. Probable trouble ahead: Clooney has been so high in the rarefied air of super celebrity that his stature elicits minuscule emotional response. In the telethon for Haiti, he didn't register a single spark as a mortal male. The gas in his engine of fakery is close to empty.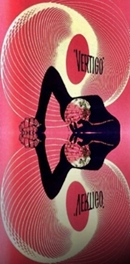 Hitch's Vertigo has been so caressingly restored by Robert A. Harris and James C. Katz that you feel you're being fondled into accepting a false reevaluation—that this movie isn't the bore you've always remembered it to be and instead is a masterpiece. The restoration establishes it as Hitch's best-looking color movie; though there's been the usual bitching from the usual suspects that Harris and Katz altered originally intended colors, what they achieve is both befitting and enhancing—the colors have a nutsy vividness, commingling with the equally nutsy story. (They also boosted the sound effects.) But Vertigo is still a movie from Twerp City; it still has Kim Novak, in hideous gray hair and even more repulsive eyebrows, sleepwalking through it as a pretentious dumb-dumb (like any of her other strolls); and it still has James Stewart being what he could never be—a romantic. When Sight & Sound's editor Nick James claimed Vertigo as "the ultimate critics' film" and that "it's a dream-like film about people who are not sure who they are but who are busy reconstructing themselves and each other to fit a kind of cinema ideal of the ideal soul-mate," he's confessing an embarrassment of riches about the crops of critics who voted the snoozer "the greatest film of all time" not just once—which is insulting enough—but twice.

Barcelona won't confess any regret over giving Woody Allen a million and a half Euros to help make Vicky Cristina Barcelona but perhaps those responsible for extending public funds should be thrashed anyway. Not presented in a bad light, the city's barely given the aphrodisiac function suggested by the title. Apparently Allen is at low ebb, even at desperately low ebb, and as a side effect he turns the metropolis into something ordinary and the view from Muntanya de Montjuic into a haze of pollution; he's using locales without any breath of scope, or ingratiation, without an adult visitor's sense of liberation. Dredging up a screenplay written years ago, he "updates" its poop de droopiness from San Fran to the Gaudi fantasyland and molds it around Scarlett (Why is she a star?) Johansson as Cristina, Javier Bardem as Juan Antonio and Penélope Cruz as Maria Elena. What isn't clear is if Vicky (Rebecca Hall) was original to the story—that she's Woody, oozing his tired brand of neurosis, excessively on display when she drills Javier about his abrupt self-entitled proposition in a restaurant. (And it doesn't look too original that Hall towers over Chris Messina.) Putting Javier at the center of a ménage à quatre is tantalizing but when Woody takes himself out of the bed and imports Vicky as his surrogate, the gig of cosmo sexuality turns redundant and sour, another bout of anhedonia. Woody wouldn't permit himself carnal knowledge with another man on screen, but he could get a good actor—someone like Jon Hamm fashionably unshaven—to at least suggest a heating of the sheets with Javier. How metro delicious it might have been for Maria Elena to aim her gun at the crotches of Juan Antonio and Vick. VCB is a ménage à pas moyen.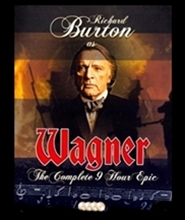 Nine hours of Richard Burton as Wagner. And often in such excruciating close up that the pockmarks look like craters. And at a worn 56 he's a chick magnet (!) and the Bavarian fairy king is gaga for him. Is it my imagination or does he seem unusually peripatetic, even more than in Where Eagles Dare? He probably would have had a personal triumph as the perpetually penniless ego maniac if we could follow the jumbled narratives that director Tony Palmer and writer Charles Wood compile. The first few hours are challenging to follow: recognized by Palmer as his mistake, Burton is too old to play the young Wagner and, worse, we can't really be sure he's suppose to be the young Wagner since the inserts of flash forwards and flashbacks have little coherency. (In a later episode, Ludwig halts the royal train and gambols through the forest with a male companion that transitions to the coming-years-later demise of the king without any meaningful correlation.) The narrator's not much help—the voice is both oddly faraway and intimate yet only occasionally informative. Sometimes we can't tell where we're at except by the famous locales and when the settings are muzzed up by photographer Vittorio Storaro, we wander from room to theatre to splendiferous hall shrouded in a chronic fatigue-inducing amber haze. This 2005 DVD version of Wagner, filmed in 1982, also suffers from fluctuating sound and excessively loud music; the volume controls on our remotes come in very handy. All these interferences make it difficult to gauge Burton's performance in the largest role of his career. He was not in good shape during the grueling seven months of filming—he was in physical deterioration, suffered seizures, intermittently and sometimes heavily drank. He would, tho, tell Palmer that he had an affinity with Wagner, coming to the set proclaiming "I am Wagner!" and that infusion of commitment has its moments. With severely gimpy arms making it impossible to convincingly hold a baton to conduct, he's quite the humorously vindictive glimpse of Wagner raging against Jews and his benefactors who regularly cut him off. Lacking clarification in the script to tell us what Wagner's seeking to accomplish in his masterworks, we can feel the desperate drive of the music's oppressive intemperance. And its forebodingness: Historians continue to debate if Wagner, despite the frequency of involuntary exiles prompted by creditors, was a pre-Nazi nationalist and if much of Hitler's frenzied megalomania was inspired by his Teutonic musical extravagances and prejudices, the latter published with malice and aroused public enmity. Burton's Wagner suggests he'd have been willing to guiltlessly dispense with his adversaries if he hadn't been dependent upon them to foot the bills. His relationship with Cosima, dignified by Vanessa Redgrave, is, like so much of the epic drama, a confusing mess. What's derived from their affair is that husbands of Wagner's women granted him accession as warped adoration. By the time Wagner nears its end, we wish one of them would demand and receive "satisfaction," as great artists are pains in the ass. With Laurence Olivier, John Gielgud, Ralph Richardson largely wasted; László Gálffi as Ludwig, Marthe Keller, Ronald Pickup as Nietzsche, and in brevity Gabriel Byrne, Cyril Cusack, Franco Nero, Barbara Leigh-Hunt and Joan Greenwood.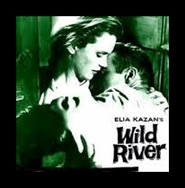 In Elia: A Life, Kazan wrote that Wild River ended up the opposite of what he intended—a "homage to the spirit of FDR; my hero was to be a resolute New Dealer engaged in the difficult task of convincing 'reactionary' country people that (the TVA) was necessary, in the name of the public good, for them to move off their land and allow themselves to be relocated. Now I found my sympathies were with the obdurate old lady (Jo Van Fleet) who lived on the island that was to be inundated and who refused to be patriotic. I was all for her." Ignoring his loathsome use of "patriotic," her obstinacy as an anti-heroine is off-putting. She's a pre-Tea Party illiterate insistent that nothing good comes from government, that cherishing the island land is tantamount to a willingness to become a self-sacrifice to resist change for the betterment of the valley. Jo Van Fleet always did stern & stubborn well, but this time she's not getting much empathy. It's probably because Kazan, at the urging of Spyros Skouras, cast Monty Clift and used his load of problems to change the central male character's resoluteness to that of a weak bureaucrat and gave the old bitch an excess toughness. (Today she'd be hailed as another Cliven Bundy.) Not unexpectedly, Monty gets threatened and physically kicked around and is saved again by a hungry-for-love woman beyond his amatory capabilities. The accommodation to Monty's foibles—his accident and the subsequent booze and drugs to deal with mental and physical pain that brought forth his wonky actor's concentration—hasn't worked since Raintree County. Kazan's miscalculation is that he doesn't stage a fight to Monty's advantage, to edit out his impotency. Not only does Monty need the fix but so do we; we're tired of watching him as a loser. Yet it's pleasant to see him looking fairly healthy, mostly clear-eyed; Kazan insisted that he stay sober during the entire shoot and, except for the final day of filming, he succeeded. Have some quibbles about Lee Remick: picking up Monty's sexual slack, she's the aggressor in romance, acting as his protectorate. With her smarts, what's she doing there living like that? She's a misfit as sloven. Whether it's soul mate Liz, or Lee or Donna Reed or Hope Lange, Monty's heavy-browed moodiness, his schizoid sensitivity, overshadows. We're absorbed by the distraction that while never certain where he's going to take us, we are sure it's his splattered emotionality that will take us there. What keeps him from flashing dangers-of-the-flesh advisories is his impish plaintiveness, manifest in performances long before the disfigurement: his overgrown adolescent "actor's studio" melancholy is impossible to dismiss. Works for him in The Heiress and Red River, and especially so in A Place in the Sun, wherein his brooding and panting for Liz help us avoid the rigged tragedy that besets him: being put to death for only plotting instead of actually killing nag hag Shelley Winters. His deterioration as an insecure shambles became discomforting to look at and we became discomforted by how the directors used his neuroses as freak show, peaking in Judgment at Nuremberg and Freud. But something more damaging happened to his legacy: All his pre-Raintree performances would be affected; what's thought to have been the art of the actor seems to be early evidence that he was pre-ordained to be a basket case.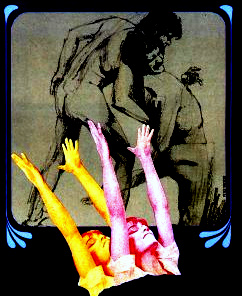 LAWRENCE ON LOVE: Ken Russell's Women in Love looks and sounds much better five decades removed from the initial snipping that the movie isn't the novel, that it short-changes D.H. Lawrence's search for and the balance in "the finality of love," that Russell hyperbolizes the famous moments more than clarifies them. The movie is, all and all, respectful and yes, it "gets" the author. In order to do so, the "getting" are hurdles accomplished by sprinting, swimming, wrestling, writhing and sledding through the novel's highlights as showpieces. And why not? For all of Lawrence's intense preoccupation with sex and his meanderings about relationships between the sexes, he cleverly encases them as titled showoff chapters in the book. What saves Russell from the gallows he was sentenced to by critics who convicted him of lurid floridity is not only that what Lawrence left unresolved remains unresolved in the movie, it's also that the director's (in)famous penchant for the elaborate has been romanticized by Billy Williams's photography, through which comes the inevitability that some of the imagery will overpower us more than the source. What's pleasantly surprising is how much Russell and adapter Larry Kramer extracted using the Gregg method. Lawrence's daring, his quest for new kinds of emotionally, sexually and intellectually satisfying relationships with both sexes, to find an alterative to marriage, to seek out the perfect bond between men in which nakedness doesn't corrupt, never came to fruition, not because he didn't try but because he didn't supply any fearless free thinkers to join him. In this regard, he rigged the story because Rupert (Alan Bates) remains the priest of love while the other three in his foursome are conveniently flawed, locked in by their social and cultural conscriptions and contagions. Rupert's woman to love is Ursula (Jennie Linden) who's emotionally jealous and obstinate; Rupert's bromance is Gerald (Oliver Reed), who admits he can't feel or understand much that isn't anger and suffering of women and who becomes unfortunately involved with Ursula's sculptress sister Gudrun (Glenda Jackson), a castrating sadist/Bohemian whose Isadorian free-associating shouldn't excite Gerald as much as warn him away. If there's impatience in viewers before arriving at Zermatt, it likely comes from Linden; she's not bad, she delivers her load of lines with clear intent, but when closed-minded, shrill and whiny you can't fathom how the wordsmith Rupert, the guru of love exploration, tolerates her. (D.H. did because he's writing about his wife Frieda.) Reed, at his most attractive in top hat, is a match for Jackson—they're both misfits—and there's conviction when he explicates Gerald's limitations, only we're not sure where they come from. (Arrows point every which way: the nutcase mother, the debilitated father, the sibling he accuses of murder-suicide.) Jackson's face and voice congeal with instant commandeering authority; she's a few light years away from Lawrence's "soft" physicality of Gudrun. But she really zeroes in on his description of the character: "Cross the threshold, and you found her completely, completely cynical about the social world and its advantages. Once inside the house of her soul, and there was a pungent atmosphere of corrosion, an inflamed darkness of sensation, and a vivid, subtle, critical consciousness." Jackson's performance would be the beginning of what she would do without peer for roughly thirty years: compel, subjugate, infuriate. Bates is the fantasy embodiment of Lawrence, without hint of illness a version of a maturing pretty boy that was the author in his pretty boy youth. With the script necessarily stripped of prologues, Bates has to start right in on Lawrence's verbosity on sex and what he achieves—for example, with that fig—is no small feat of showmanship. He maintains a cordiality even while the negatives encircle him and in the last scene speaking his last line, straight from the novel, there's an echo of tragedy in the Lawrentian declaration: after Bates' own death, it came to public light that he was a tormented bisexual, unable to balance his needs in relationships; he became Gerald. It is at Zermatt where the movie loses focus quite understandably: entitled "Snowed Up" in the novel, the lengthy chapter is Lawrence anatomizing the Gerald/Gudrun coupling, the unavoidable contagious destructiveness in power and control games. Alternately provocative and gasbaggy, this climax is bruising and steady with insightfulness, he's at a zenith in elucidating the maelstroms of inner conflicts. Russell and Kramer try to compress while maintaining integrity but we're bogged down with the intentionally repulsive casting of Vladek Sheybal as Loerke. He's meant to be repugnant insect to Gerald, but the prejudicial stereotyping on screen defuses not just the climax (though beautifully framed), it absolves Gudrun's oxymoron that "life doesn't really matter—it is one's art that is central. What one does in one's life has peu de rapport, it doesn't signify much." Does anyone believe Lawrence's breakthrough art isn't significantly dependent on his life?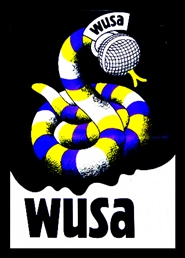 WUSA is arguably the least liked and certainly the least viewed of the ten movies Paul Newman and Joanne Woodward starred in together. Directed by Stuart Rosenberg, based on Robert Stone's screenplay of his best selling A Hall of Mirrors, it's a 1970 caveat about the perniciousness of right wing radio and in spite of the serious subject matter, the public—that is, the lib boomers—treated it like box office poison. (The movie was quickly pulled, received relatively little exposure on TV for more than forty years, and is now a Blu-ray release.) The white Christian anti-Commie radio speak had been quietly transmitting throughout rural America for decades, and noisily during the McCarthy and Goldwater heydays, but the Surrealistic Pillow crowd wasn't listening to the subversive God & country phenomenon slowly spreading to the larger urban centers during the Vietnam War. The movie's few audiences probably didn't have much energy left to respond, involved as they were in the era of sex, drugs, rock & roll and the growing protests over the war, about which the daily bummer news on TV was creating a virtual national paralysis. Even the aftereffects of the chaos of the 1968 Democratic convention and the infamy of Kent State failed to set off an alarm. Rather, those calamities, aggravated by the Chicago Seven and Weathermen and other eruptions of dissent, impelled an embattled political party to make the disastrous mistake of choosing an honorable wus as Nixon's opponent in the 1972 Presidential election. WUSA doesn't name real people or events, but during its major set piece—a Return-America-to-Us-Whiteys rally in a New Orleans auditorium—the camera pans the faces of the voters giving Nixon his landslide. (Viewers are keenly aware the local participants have zilch inkling of the movie's intentions.) WUSA might have been effectively prophetic if it avoided being so damned indifferent. The cast typifies this as a form of katzenjammer: Paul is an apathetic boozer mouthing empty profundities; looking great wearing a mane, Joanne is a scarred dummy succumbing to police state fears; as fascists, Pat Hingle and Wayne Rogers sinisterly spiel threats—some of them in a Playboy Club! Laurence Harvey's physical deterioration overwhelms whatever connections his opportunistic con artist has with political combat. He appears to be used as an indirect gateway to The Manchurian Candidate, providing Anthony Perkins a not-so-surprising climb to the upper balcony to protect us from home-grown bigots as terrorists. (The approbation he receives for his efforts mirrors the pathology of national politics, past and present.) In complimentary flock of hair, Tony has the movie's knottiest scenes to try to pull off, partly due to the quivers in his voice, partly due to Stone's script mangling the character's motives. Influential critics at the time of the movie's release were dismissive of the powder keg right wing radio would become; had they condescended to travel through small town America and turned on the car radio they'd have seen and heard how the mix of jingo and the Lord so beloved by the Garrison Keillor types made parochial listeners vulnerable to the thunderclapping mendacities from future Rushies.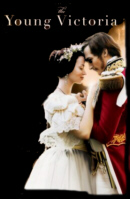 The Young Victoria is a decent bio romancer; with great set decoration by Maggie Gray and Oscar-winning costumes by Sandy Powell, with a Schubert-inspired score by Ilan Eschkeri, it's engaging, mostly factual, admirably performed, especially by Emily Blunt in the title role. And slight—too slight, I think, to be anything more than a reasonably budgeted Masterpiece Theater tease, if $35,000,000 is a sensible expenditure on what amount to coming attractions. Seems the director Jean-Marc Vallée and writer Julian Fellowes, in sticking to the love affair of Victoria and first cousin Albert (Rupert Friend), decided to do away with the kids. We don't need to see them popping out the womb, or throwing up during dinner at Windsor Castle or getting cranky during a Winchester Abbey doings, but their omission prevents us from seeing the couple, known as the grandparents of Europe's royality, as more than figureheads of everlasting adoration. After all, they had nine children. (Some of the births were the Royals' unintentional bestowing of consequential curse—Victoria was an originating carrier of hemophilia, passing the disease to son Leopold and as transporters to daughters Beatrice and Alice, the latter the mother of Russia's Alexandra who bore perhaps the most famous hemophiliac in history.) With the kids locked in the closets, and that genetic time bomb conveniently dismissed, about all that's left is Albert's premature death and that too gets the shaft: just as this blue hair matinee special starts to get viewers get into its rhythm, suddenly those black screens begin announcing pertinent info to alert the end is upon us. Whammo! Albert's gone and Victoria's laying out his clothes, which she did ritualistically until she died forty years later. Typhoid finished him off but we're not let in on its deeper tragedy—he reportedly picked it up at home, at Windsor Castle. As historians are quick to point out, he also suffered from stomach problems (maybe cancer) for two years and his weakened physical condition worsened when he tried to quell a growing scandal one of the sons was involved in with a trampy actress, about which Victoria believed was the catalyst to Albert's passing. Outwardly he was prudish and fastidious, more so than his wife, and such a stickler for efficiency that he was not only what we might refer to as Mr. Mom, his administrative prowess was so valued that by popular demand he was drafted into various government responsibilities. (He was for the abolishment of slavery, had respect for the working class, sought reform and broadening of education, and laid the foundation to keep the Royals above the dangers of shifting politics.) Almost none of this is but scarcely suggested in The Young Victoria; instead, the melodramatic concerns are the Queen's battles with her mother the Duchess of Kent (Miranda Richardson) and her assumed lover Sir John Conroy (Mark Strong). You're reminded a bit of Jean Simmons' Young Bess, which also had a twosome wanting to grab powers via regency. Friend's Albert sometimes flashes a wussified Omar Sharif, and Blunt looks a bit silly when finally crowned, in a ceremony that actually had its own silly moments that were filmed but cut from the theatrical release and show up as extras on DVD. (I'd have restored almost all the deleted scenes, and specifically the longer sequence of the Duchess's lover getting tossed.) Two of the producers: the Duchess of Access Sarah Ferguson and Martin Scorsese.
Text COPYRIGHT © Ralph Benner 2007, 2008, 2009, 2010, 2011, 2012, 2013, 2014, 2015 All Rights Reserved.